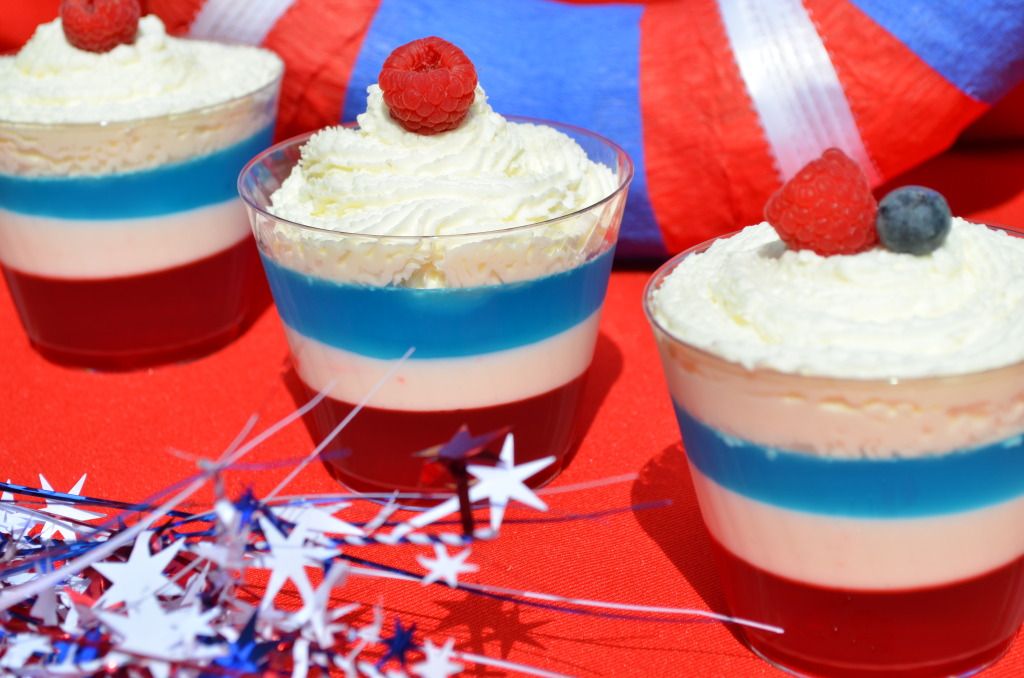 After finishing my classes and exam, I have realized that I have so much more time in the day that I had thought before I jumped into my teacher certification.  I could not wait to put that time to good use this week by spending time crafting and cooking with/for my littles, my family.
A quick look at my Pinterest boards for 4th of July food and crafts, let me know that I did not have that much time in a day.  I was a little over-zealous when I pinned some of the things. But, I did know that I wanted to make a few things, so we started celebrating Independence Day today, talking about why we are thankful for our freedom while crafting and eating all things red, white, and blue.
We started with some Glitter Paint Fireworks.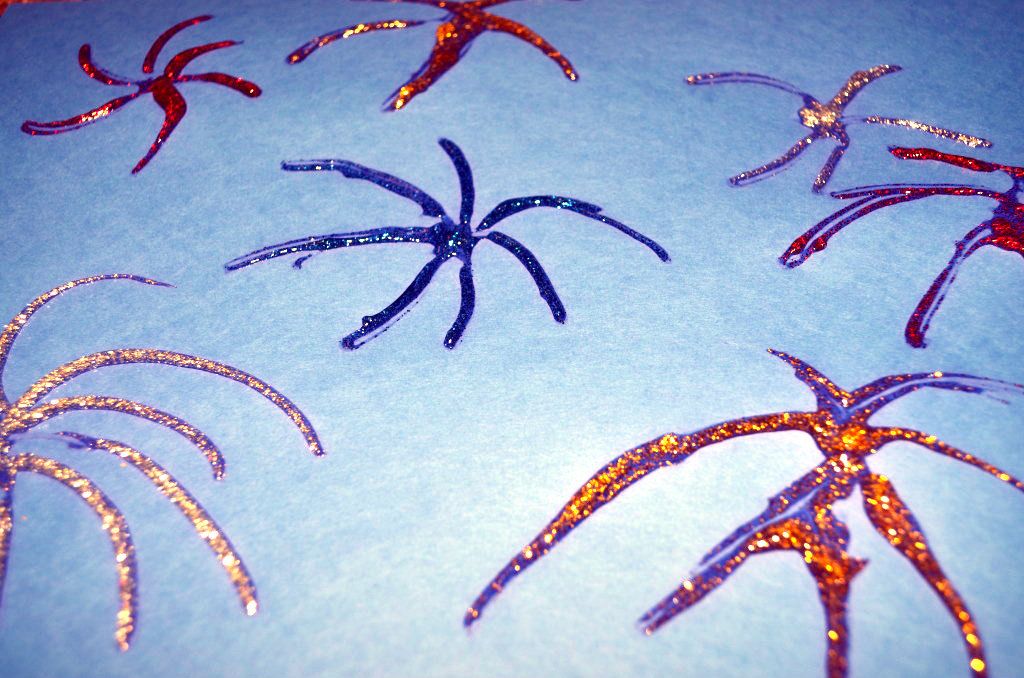 Gabriel was able to look at the picture and understand the concept very easily.
Summer and Ethan mostly just cared about being very abstract with their artwork.  They enjoyed their freedom of expression immensely.
First thing this morning, I started making these Red, White, and Blue Jell-O Cups.  The original recipe called for push-up pops, but since I did not have any, I opted for clear plastic cups instead.
It does take a few hours to finish these because you need to wait 1-2 hours between each layer.  But, it was so worth the wait to see the look on the faces of my littles when they saw the beautiful red, white, and blue.
It was a perfect beginning to Independence Week.  Just watching my littles go crazy with glitter paint while I made them a special dessert, I was struck by how much our freedom, our independence, really does mean.  We are able to sit at home enjoying our summer break, painting abstractly and creating works of art in the kitchen. We are able to do those things because we do live in a free country where family, holidays, and freedom is celebrated daily. Yes, this week we are very thankful for this land of the free and home of the brave.