The littles and I took a mini vacation to the farm last weekend.  Our trip was nothing short of relaxing, refreshing, and fun.  We all had a great time, and Gabriel came back home saying that he wants to live in Gorman when he grows up.  While I am quite certain that will change over the years, it makes me so happy that my littles get to experience some of my childhood. I love living in our little suburb, and even though my brother-in-law calls me a hippie, I am definitely still a farm girl at heart.
While we were there, there was plenty of fishing.  The tank is so well-stocked that they each were able to catch many, many fish.  Gabriel caught Big Mona, which was one of the hi-lights of the trip.
Not ones to miss out on any of the fun, Summer and Ethan got in on the fishing action, too.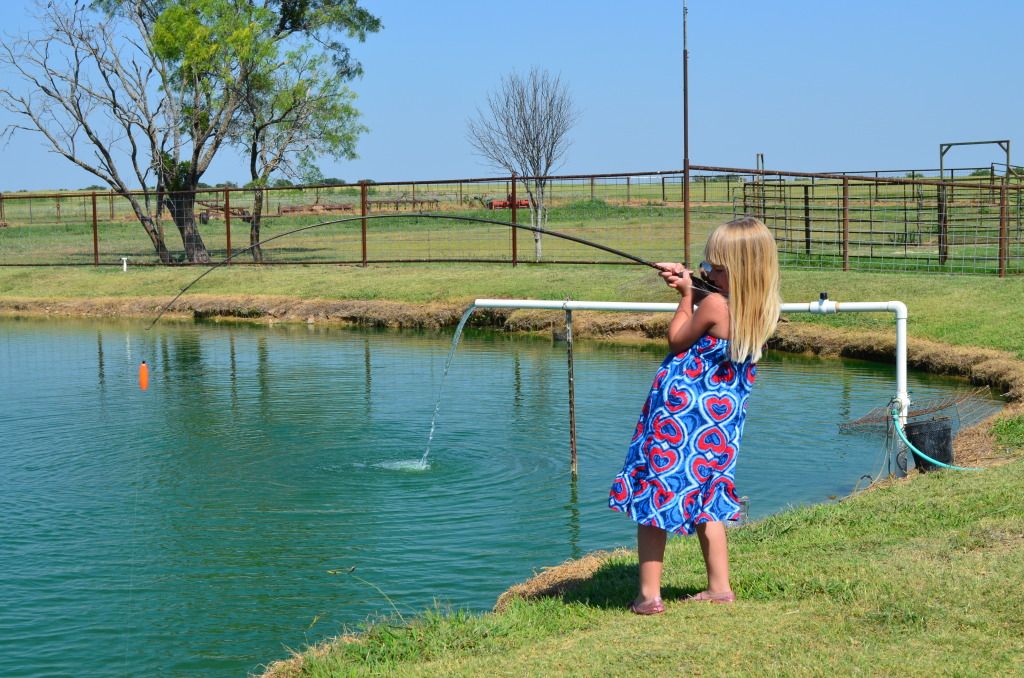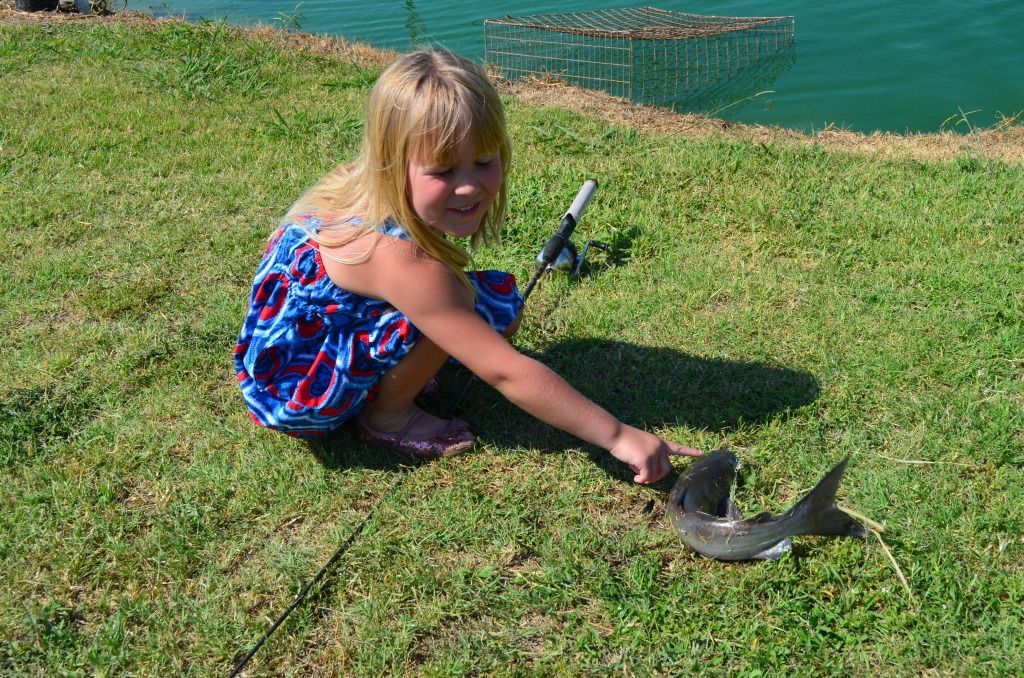 They swam in the tank the first day, but after feeling one too many fish on their little toes, they gave up. And, being the brave momma that I am, I could not blame them at all. One fish jumping close to my raft just about gave me a small heart attack.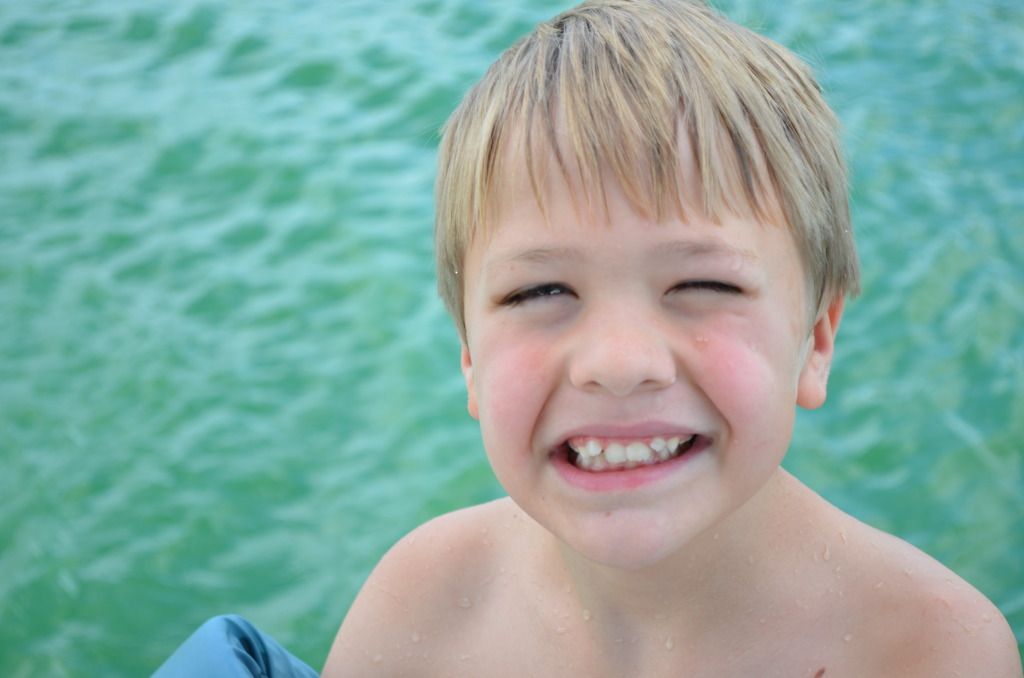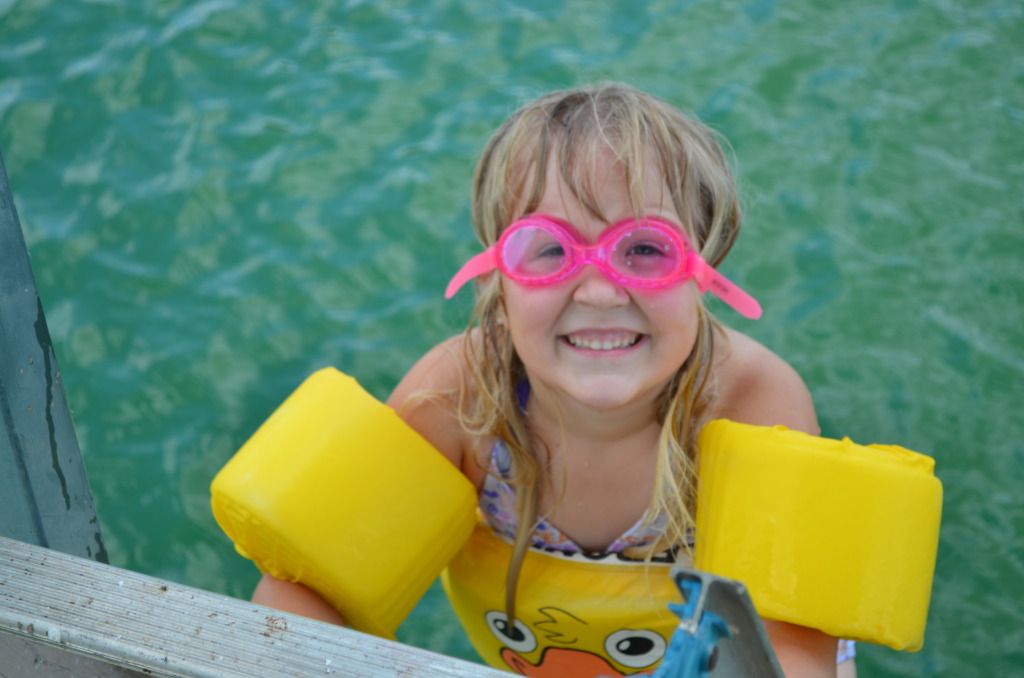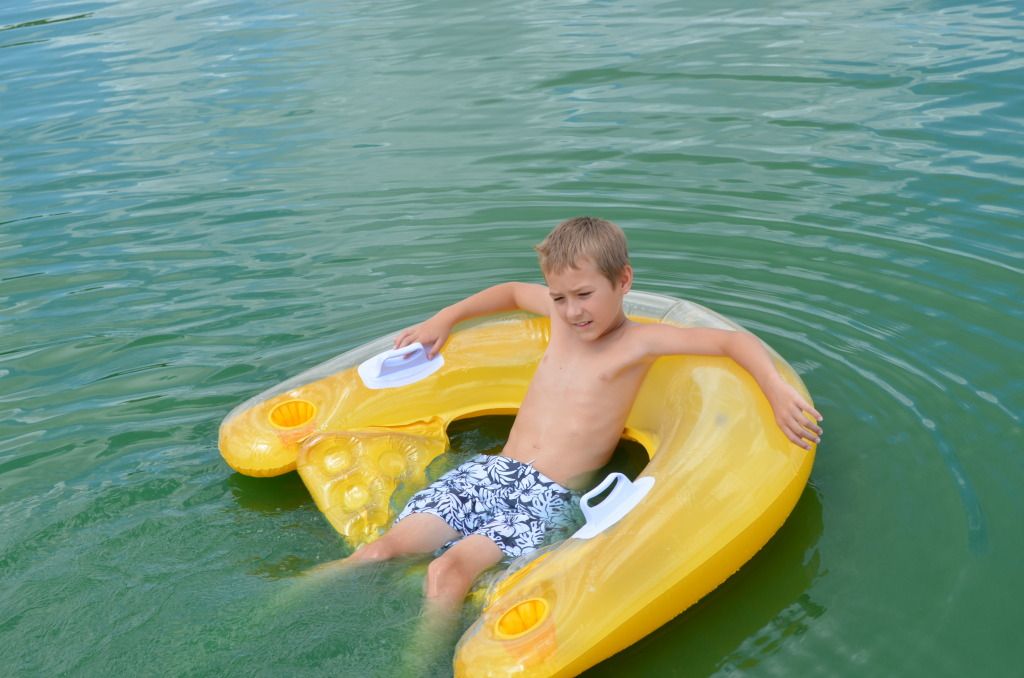 So, my parents, being the loving grandparents who they are, cleaned out an old cow trough, and filled it up with water.  The memories flooded back at that point because I remembered that Gabriel's first "swimming" experience was in a cow trough.
While it was not very big, they did not care.  They used their imaginations and had the best time splashing and floating in their pool.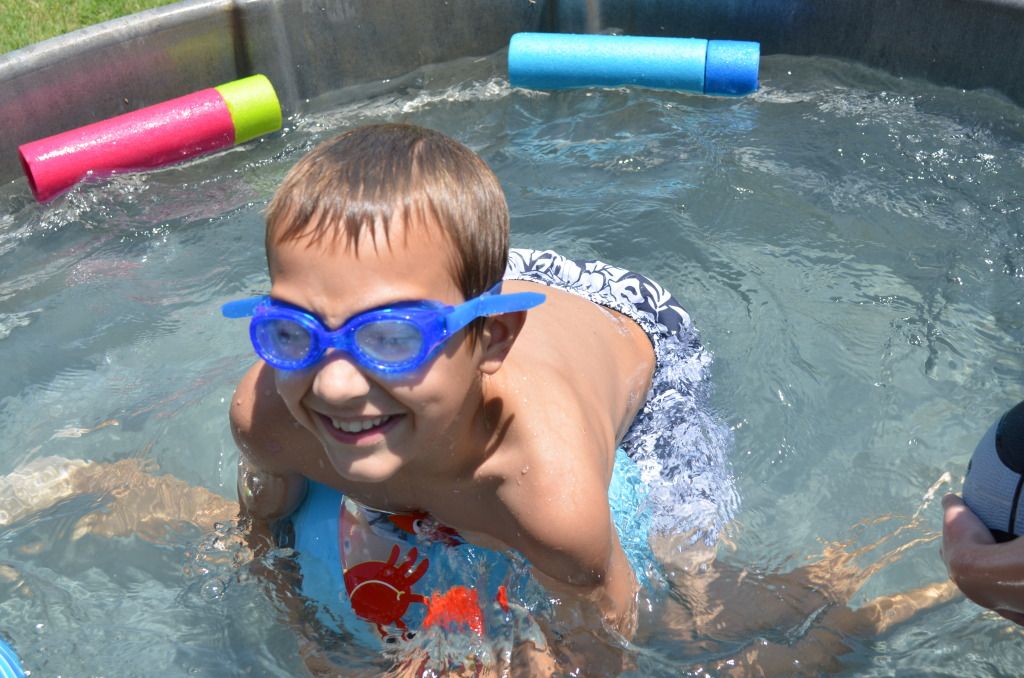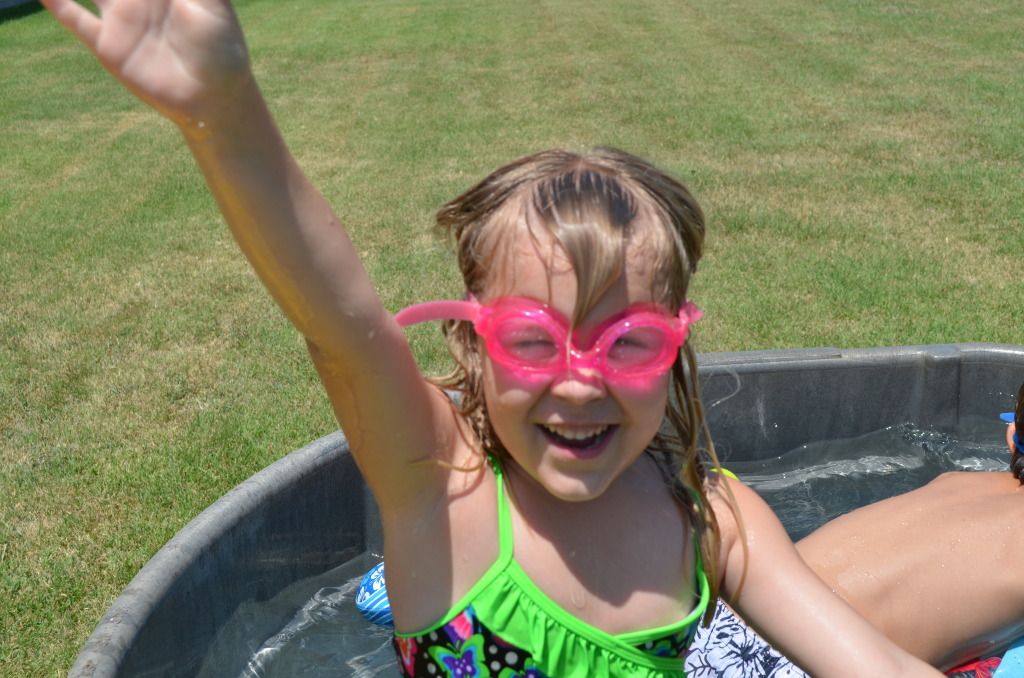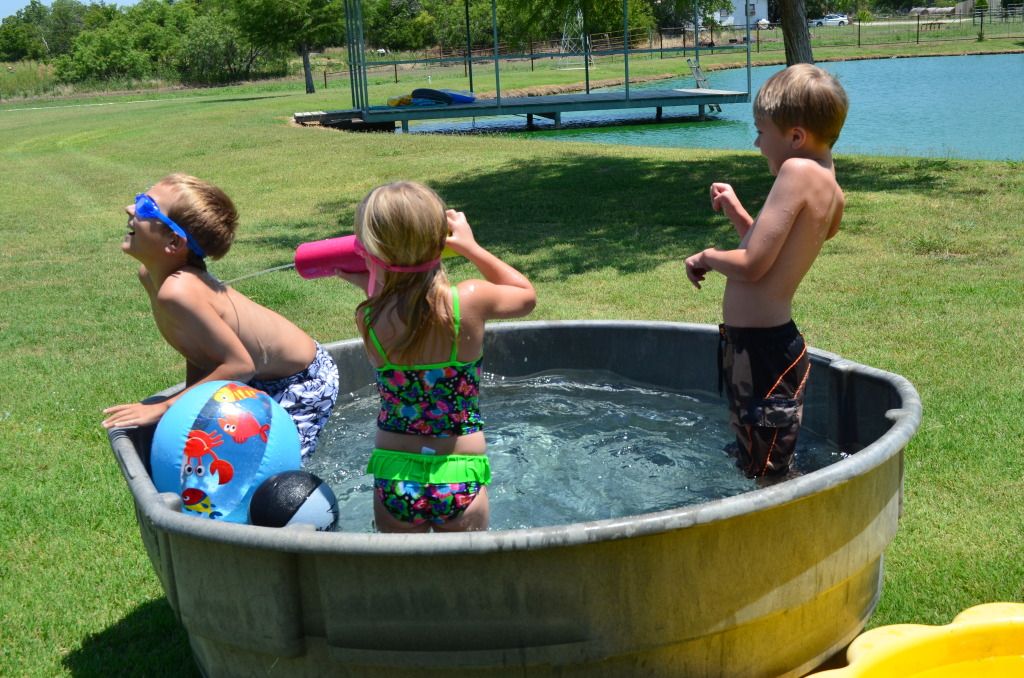 Of course, a trip to the farm would not be complete without some golf cart rides.
Which turned into another hi-light for Gabriel, as he was able to go from being a passenger to being the big driver.
Ethan is not a big fan of the tractor because it is so loud, but Summer loves it.  When she heard Gran plowing the garden early Sunday morning, she took off to be his helper.  Once again, the memories flooded back.  My memories had more to do with my daddy taking me to plow early one morning.  He was in a closed-cab tractor, which had a bit more room.  I was in the tractor asleep with our cocker spaniel puppy.  Apparently I had been eating crackers when I fell asleep, and the crumbs were all over me and the floor.  While I slept, our puppy licked up the crumbs everywhere, including on my tummy.  My daddy loves telling that story, and I love hearing it.  When I watched Summer on the tractor that morning, I was so happy that I was watching a tractor ride through her eyes, knowing that it was me on that tractor over thirty years ago, when I was just about her age.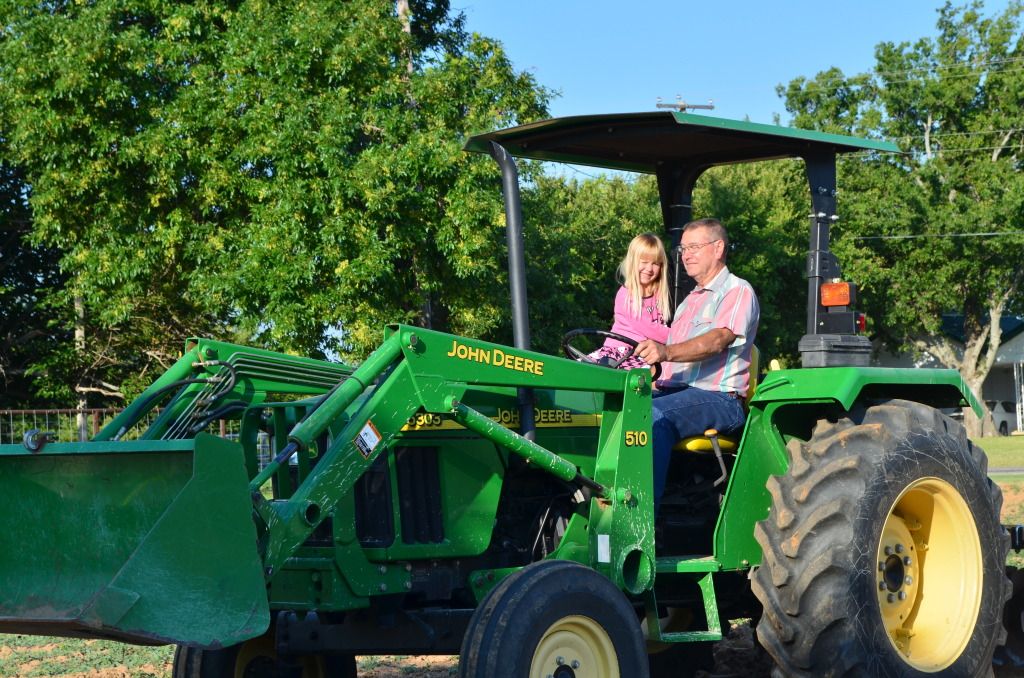 The littles always have a list of things that they want do do.  A trip to the park completed that list.  Summer had a rare nap before we went, and she was in all-out posing mode – "Momma, look at me now."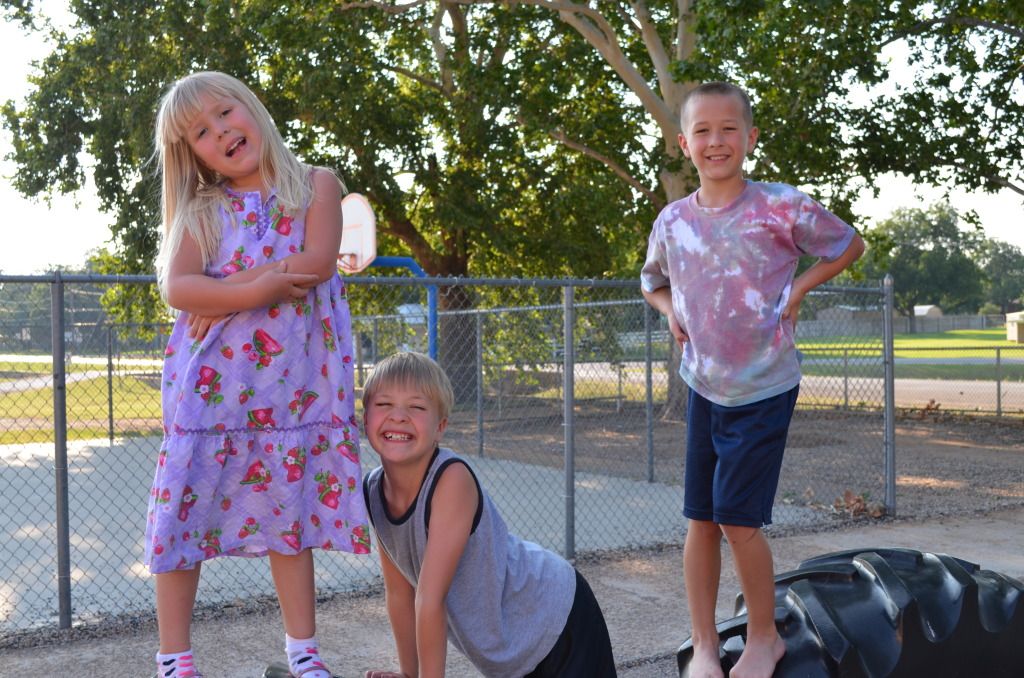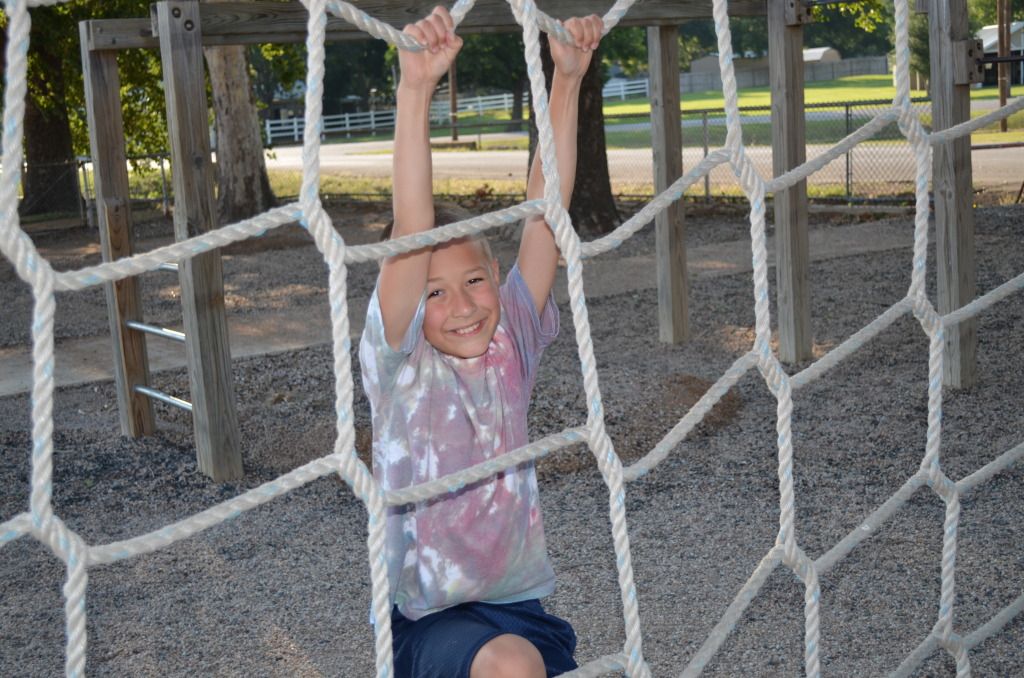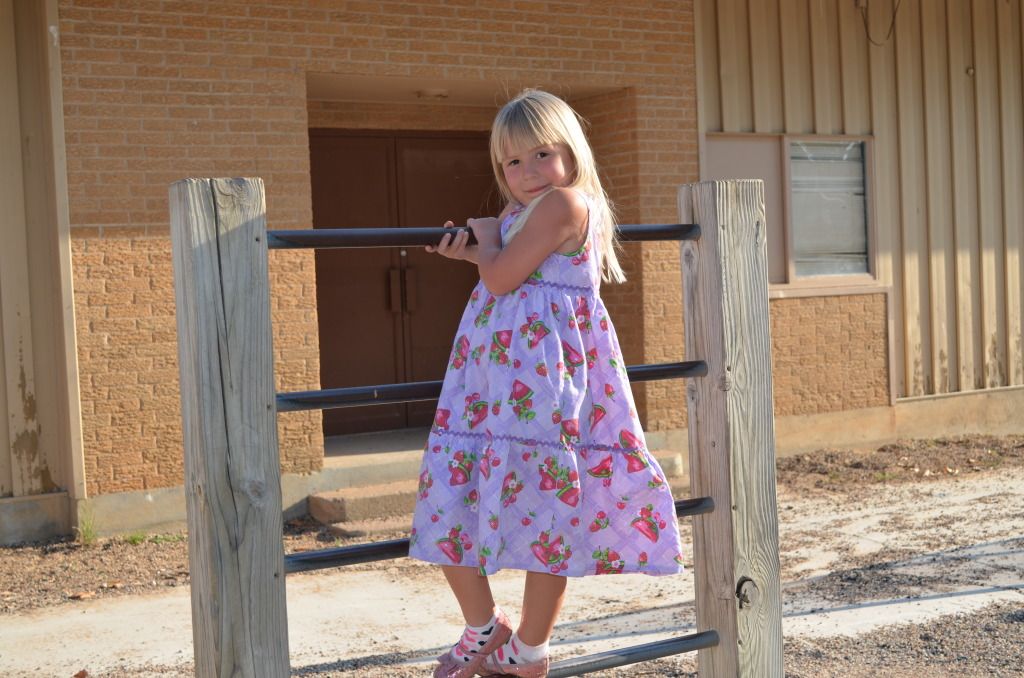 It was a perfect mini vacation for all of us. There is nothing like being pampered by my parents while watching my littles enjoy all of the same things that I loved about being a farm girl.