On Tuesday, it was a scorching 103 degrees.  I had some things to do at home, so I did not want to go anywhere.  But, I also knew that the littles needed to burn off some of their energy.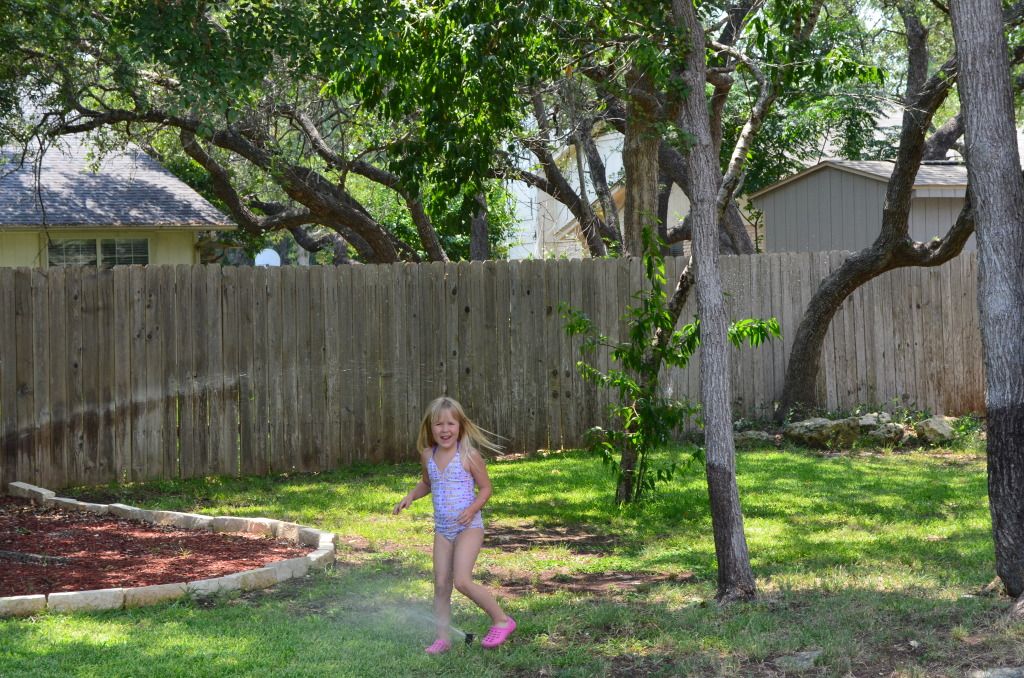 So, we declared it Sprinkler Day…or at least Sprinkler Afternoon.
Given that we are under a water restriction, they did not play for very long.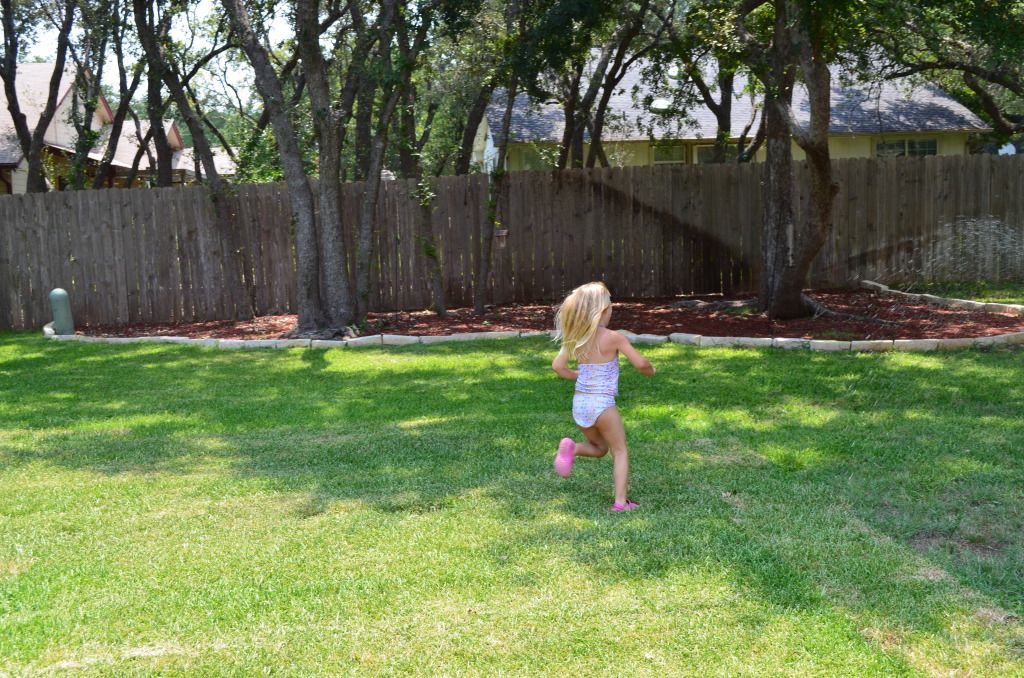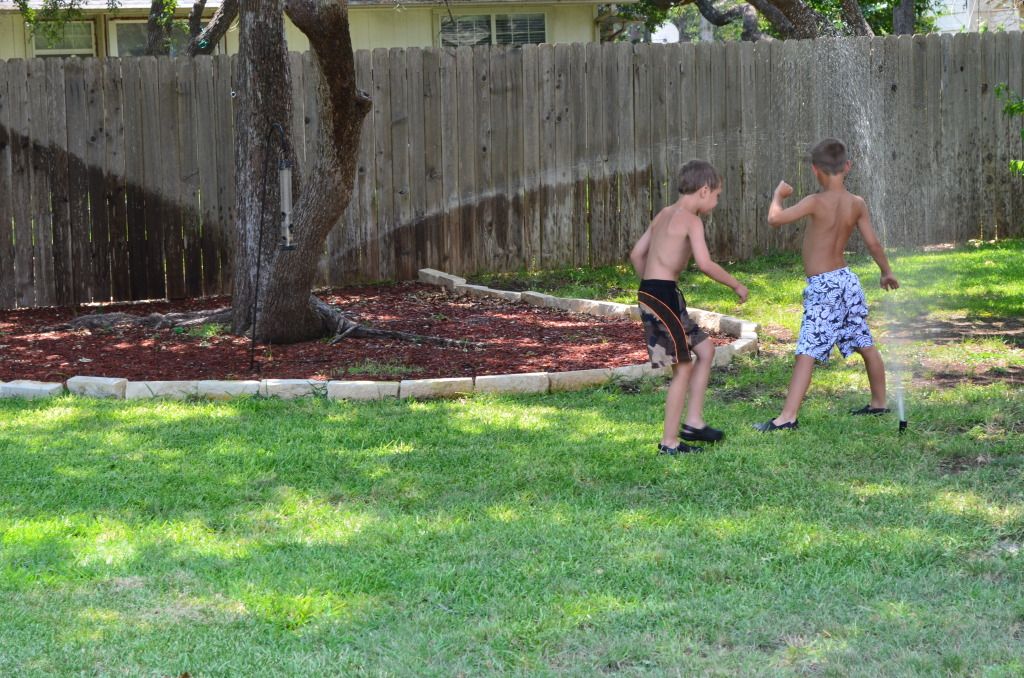 But, it is not always about the quantity.  Often it is just about the quality.