We are at my parents' house having some summer fun.
After swimming, Ethan and Gabriel decided to fish.
My parents tank is very well stocked, so the boys would literally get a bite within a minute or two of having the fishing rod in the water.
I took some pictures and then came back to the house for a minute.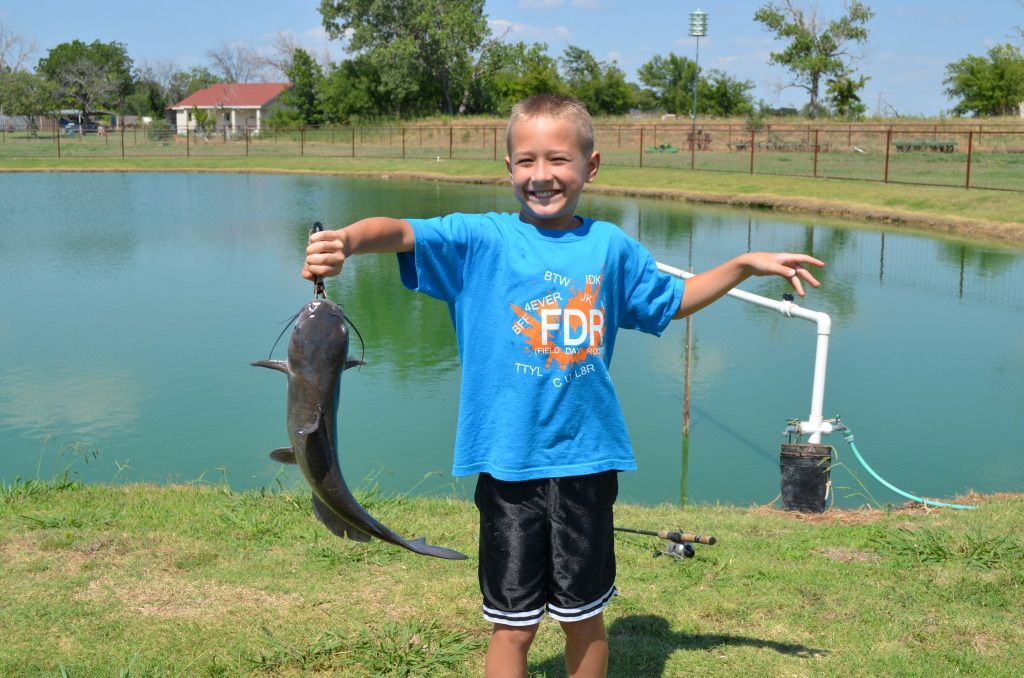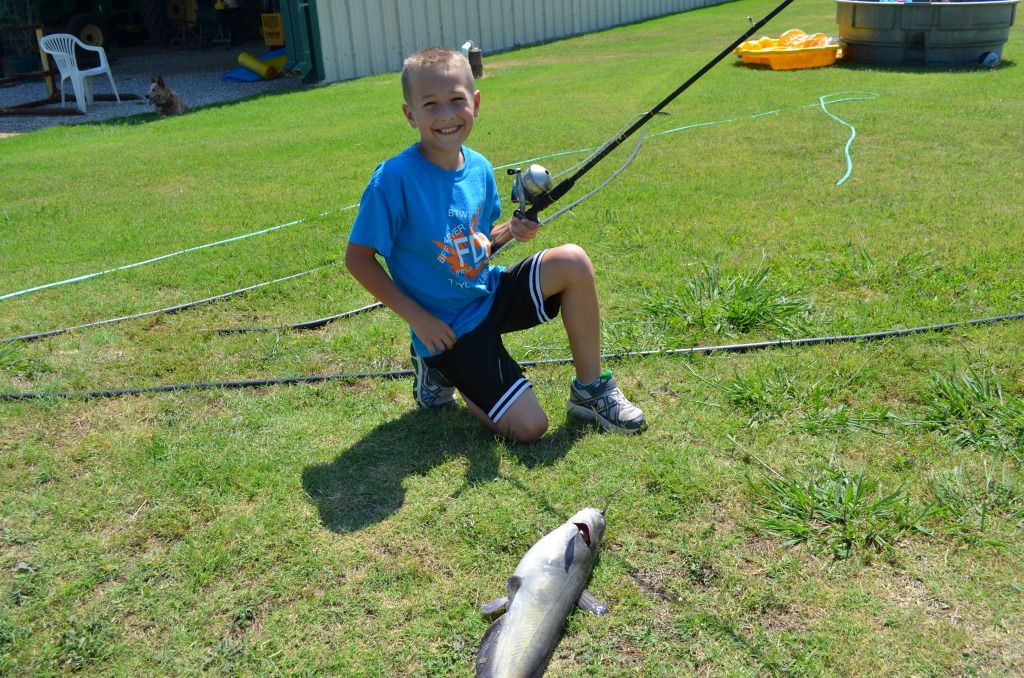 Gabriel came busting through the door saying, "Momma, come quick.  I caught a really big fish."
I grabbed my camera and took off.  Summer was ahead of me and squealed when she got to my parents.
I had no idea what to expect.  When I saw the fish, I could not help but smile.  Because…Gabriel truly had caught a really big fish.  It was huge.  Apparently, Gabriel could not reel it in by himself, and my mom could not reel it in by herself.  It took my daddy coming to the rescue to get that big fish out of the water.
We had Summer and Gabriel both lay beside it to put the size into perspective.  It was 36 inches long and weighed 18 pounds.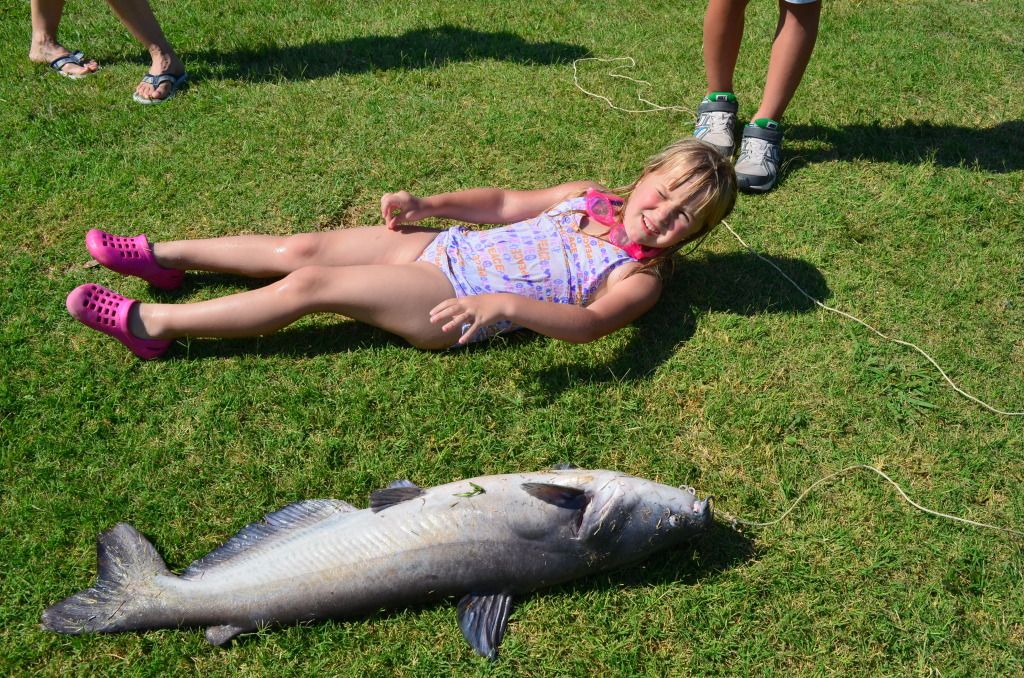 The really funny thing is that my nieces had affectionately named one of the big fish "Big Mona", so I immediately texted my sister to let her know that Big Mona had been caught by Gabriel.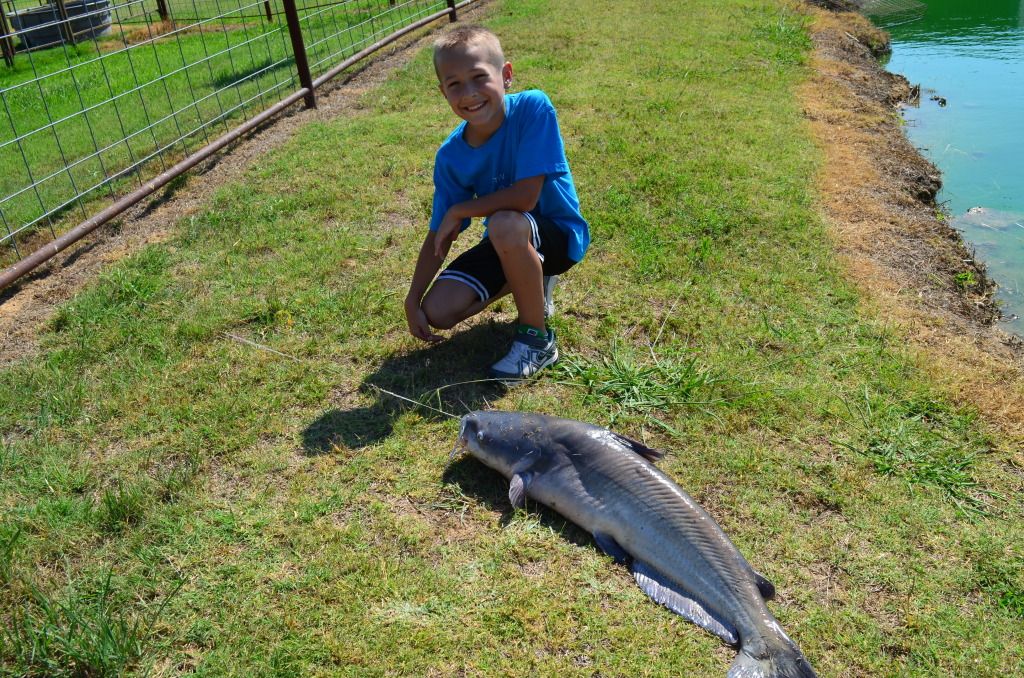 I am not sure if he quit smiling the rest of the day.  He was so proud of his catch.  And, he should have been.  For all of the big fish that get away, his did not.  It was an accomplishment, and we were all proud of him.