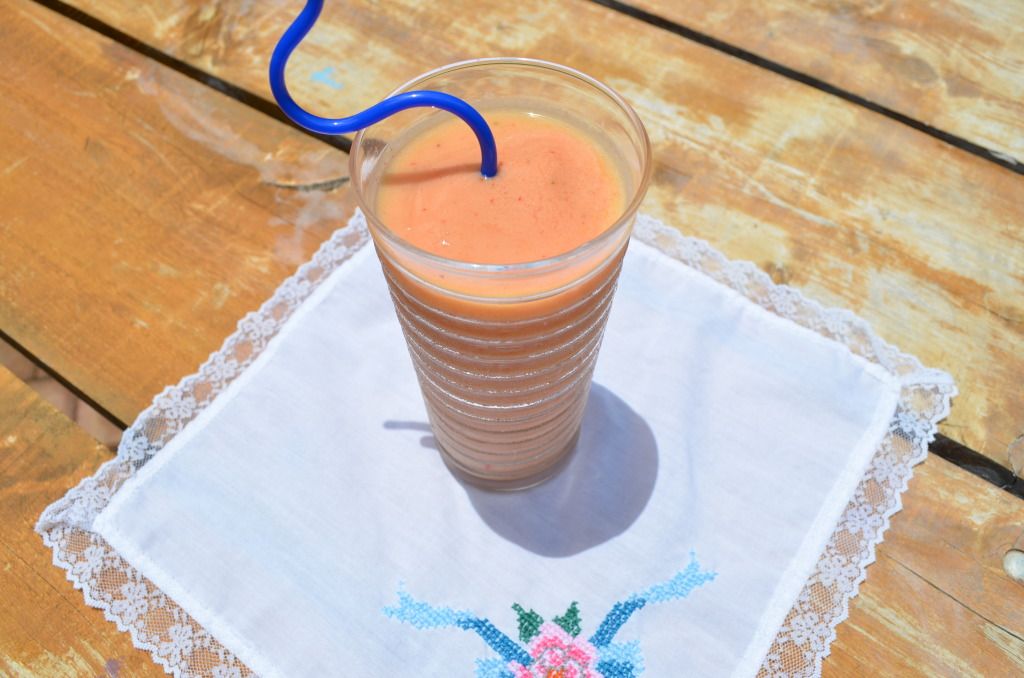 As I have mentioned a few times, we are trying to make different smoothies each week.
When Gabriel did not feel well Wednesday morning, a smoothie is exactly what he wanted for breakfast.
I was not sure what all I had for smoothies, and I knew that I had a very small amount of yogurt.  It turns out that yogurt is not an essential ingredient because the smoothies turned out great, our favorite ones yet.