The boys both love science at school.
They especially love it when they get to do science experiments.
So, when I was making the summer fun list, I remembered that I had bought a science experiment book that we had never used.  I knew that it would be a perfect way to have fun and learn at the same time.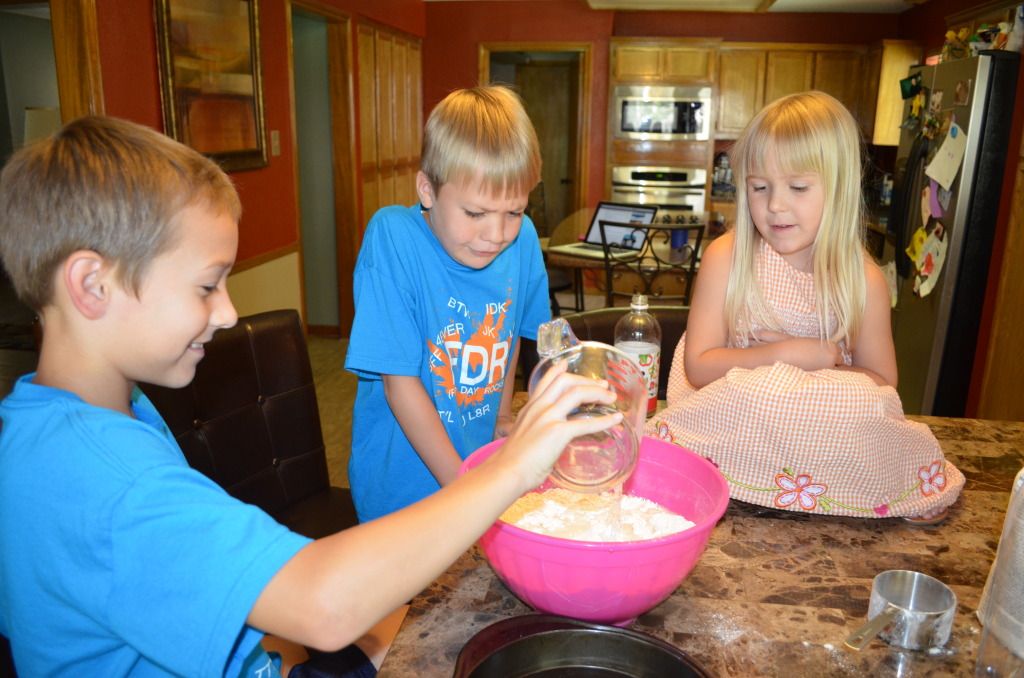 When I declared that it was Science Experiment Day, the littles were just giddy with excitement.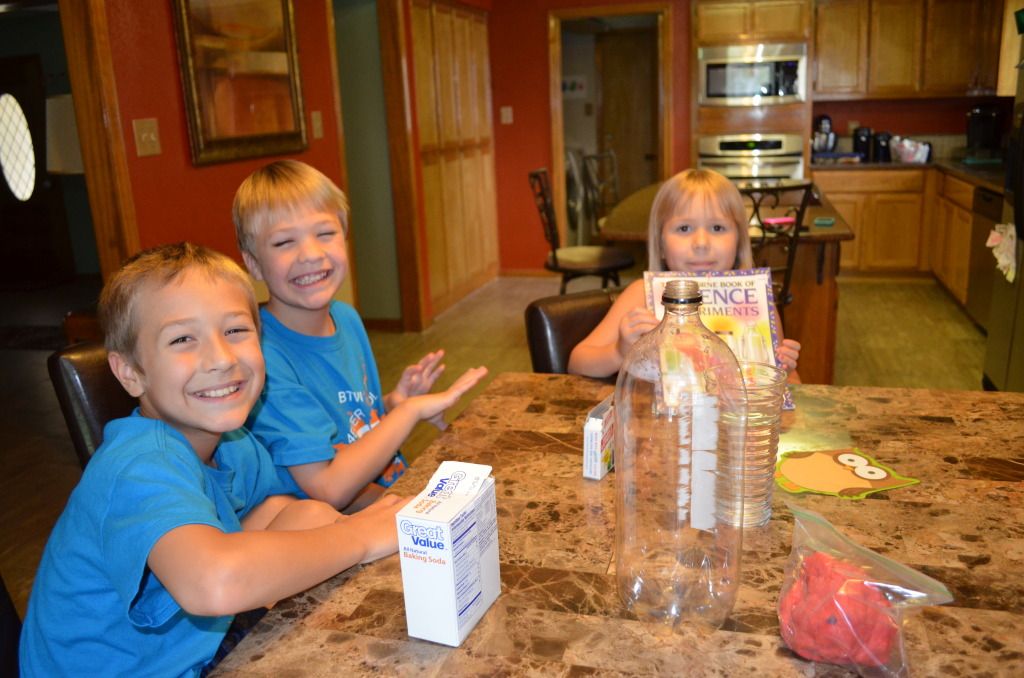 I told Gabriel to pick out a few experiments to get us started.  He happily picked three, and they waited for me to get everything all set up.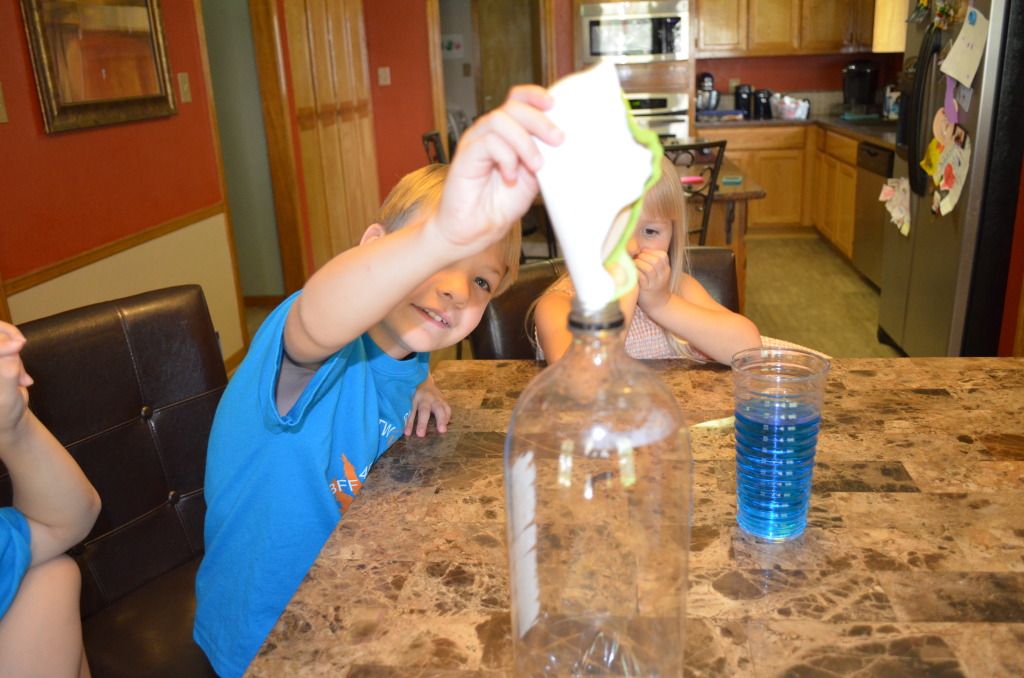 The one that they all wanted to do the most was the volcano experiment.
They loved getting their hands messy while we mixed up the base for the volcano.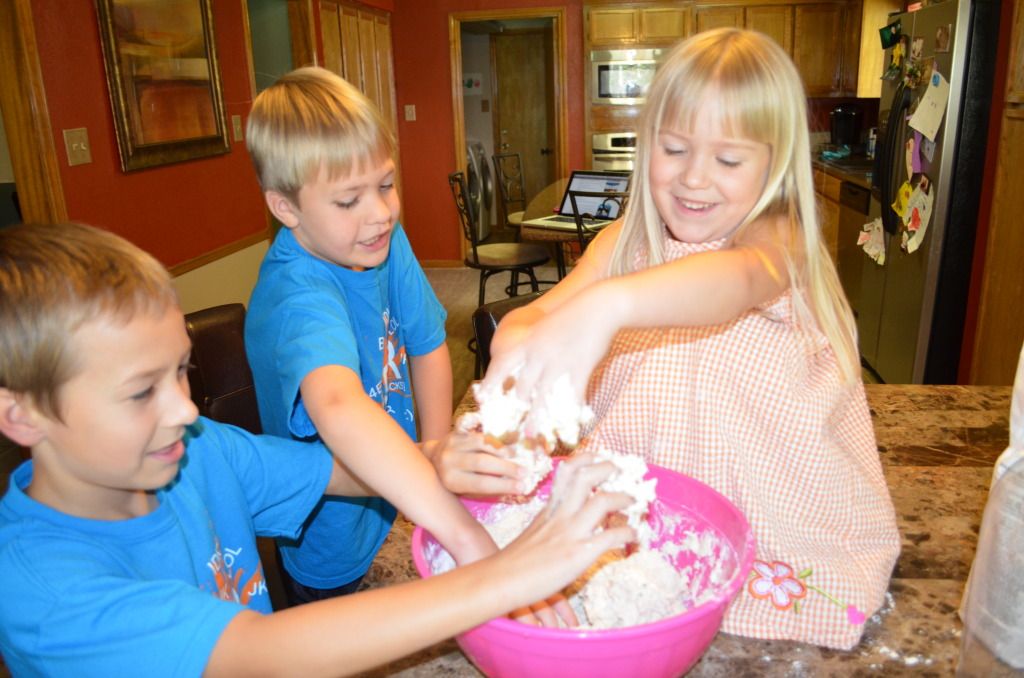 While it was certainly not the prettiest sculpture in the world, it still got the job done.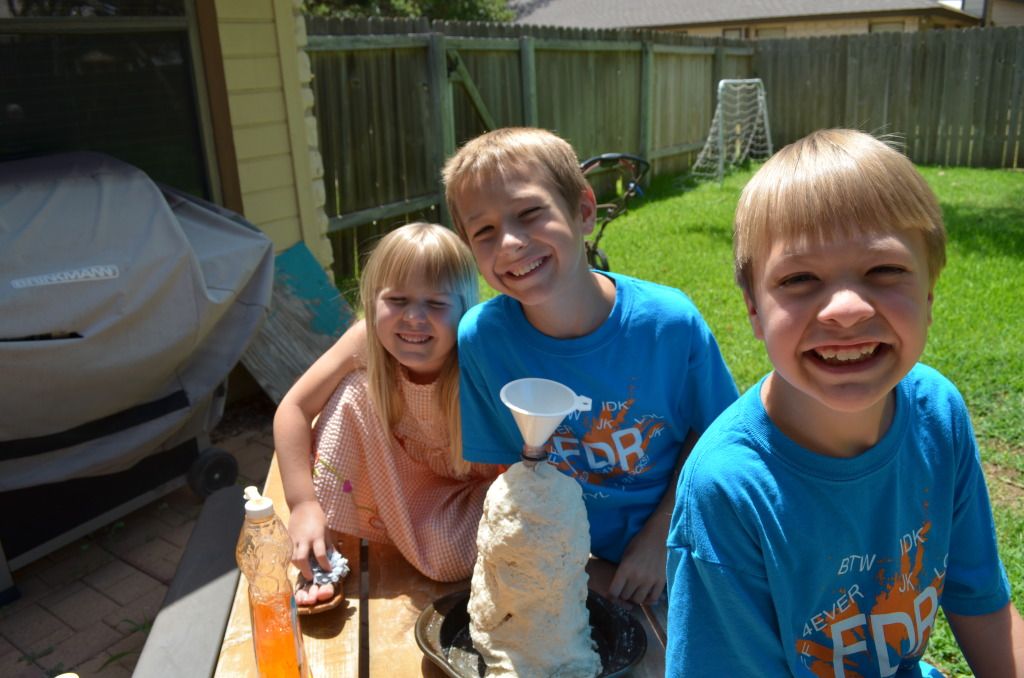 Summer wanted to pour the vinegar into the volcano, so I grabbed the camera to take pictures.  Well, I did not tell her to pour it slowly.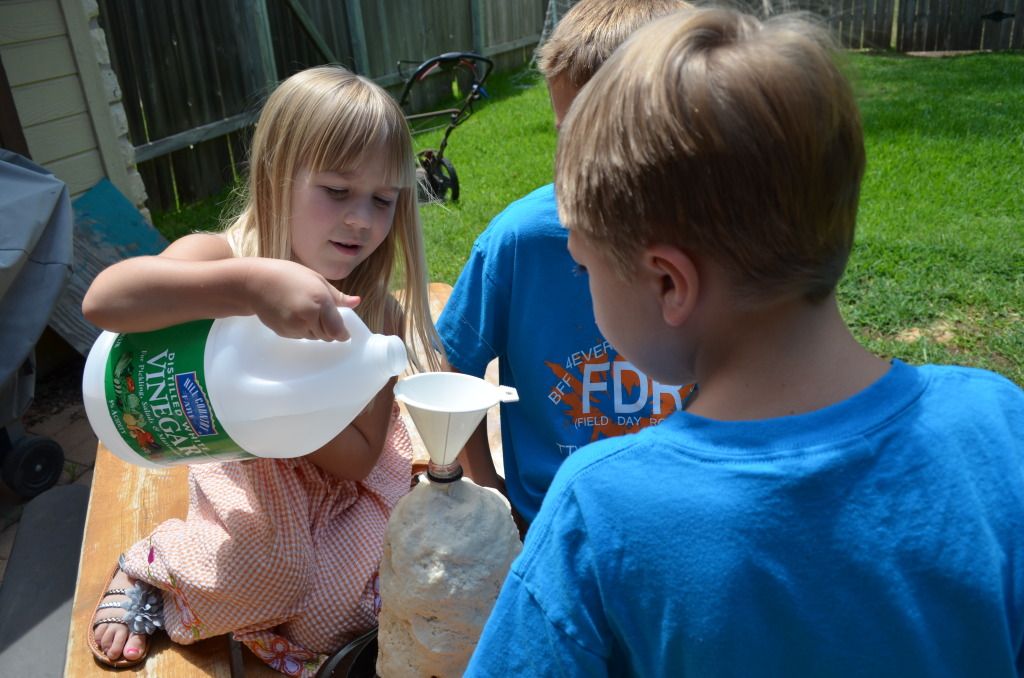 As the fast-pouring vinegar entered the volcano, it exploded…everywhere.
Needless to say, the littles were bathed in vinegar.
After getting over the shock of the volcano eruption, they decided to see if it would erupt again. They were happy that it erupted much more slowly the second time around.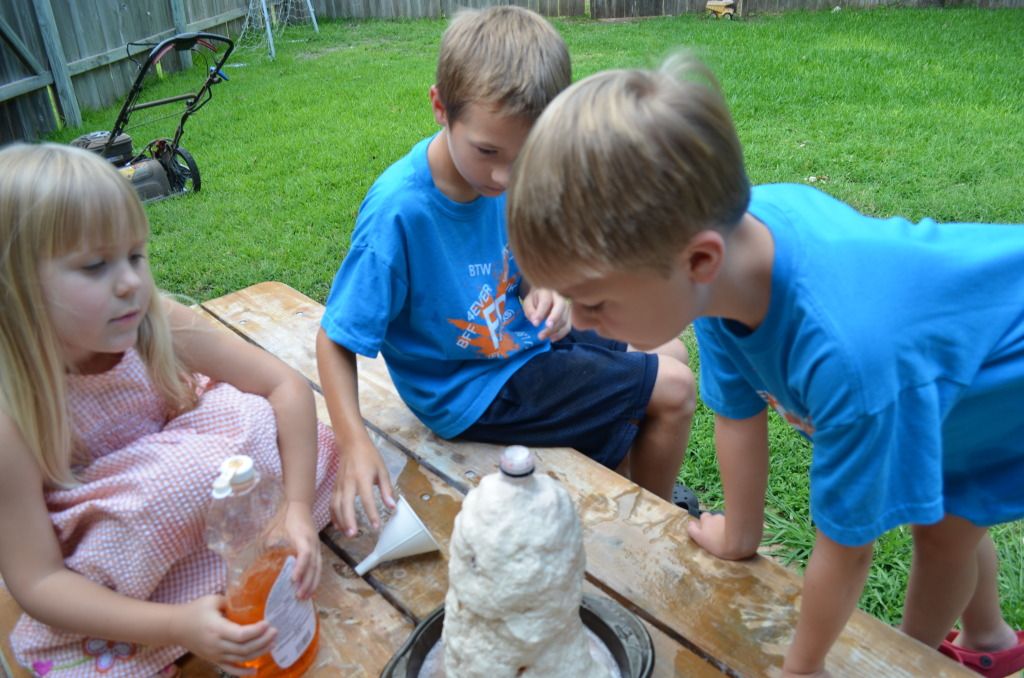 I was happy that I saved that experiment for last because, after Science Experiment Day, it was time for baths and pajamas again.
What made me really happy, though, was watching the science experiments unfold through their eyes – the joy, the wonder, the imagination. Those moments often define childhood and being a parent for me. Truly enjoying the littles in their element – free-spirited, happy, creative, joyful – is part of what makes the journey so incredibly amazing.