Dairy Queen is one of those places that brings back so many memories.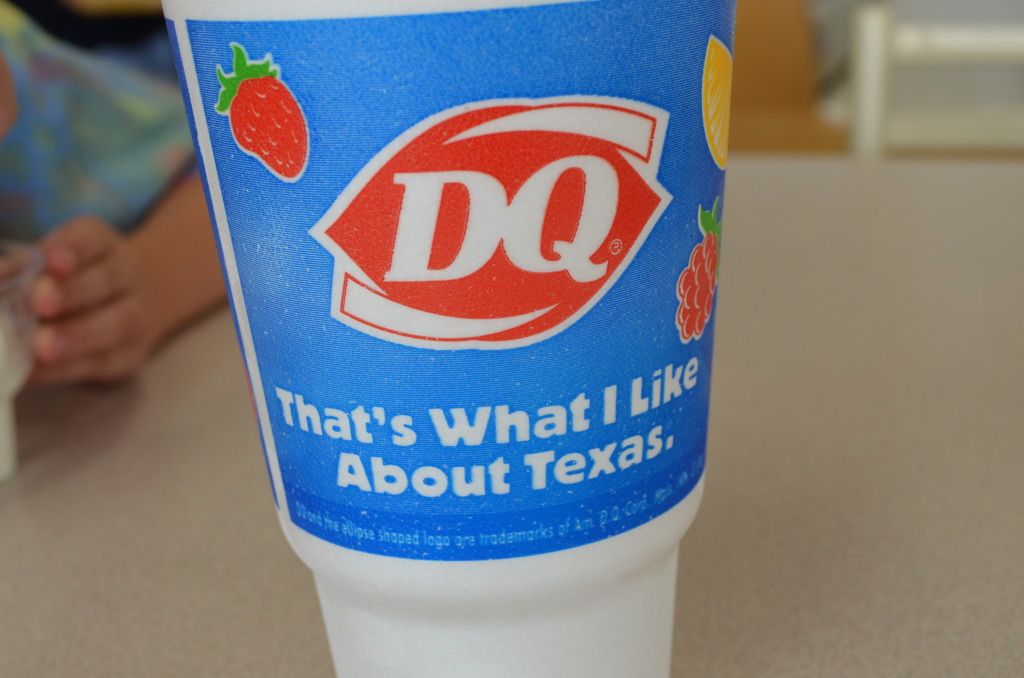 Being from a small town meant that there was not a stop light, and Dairy Queen was one of the only places to eat.
I associate it with being a child, being an adult, and being a mom.
I have very vivid, special memories surrounding the day that I found out I was pregnant with all of the littles.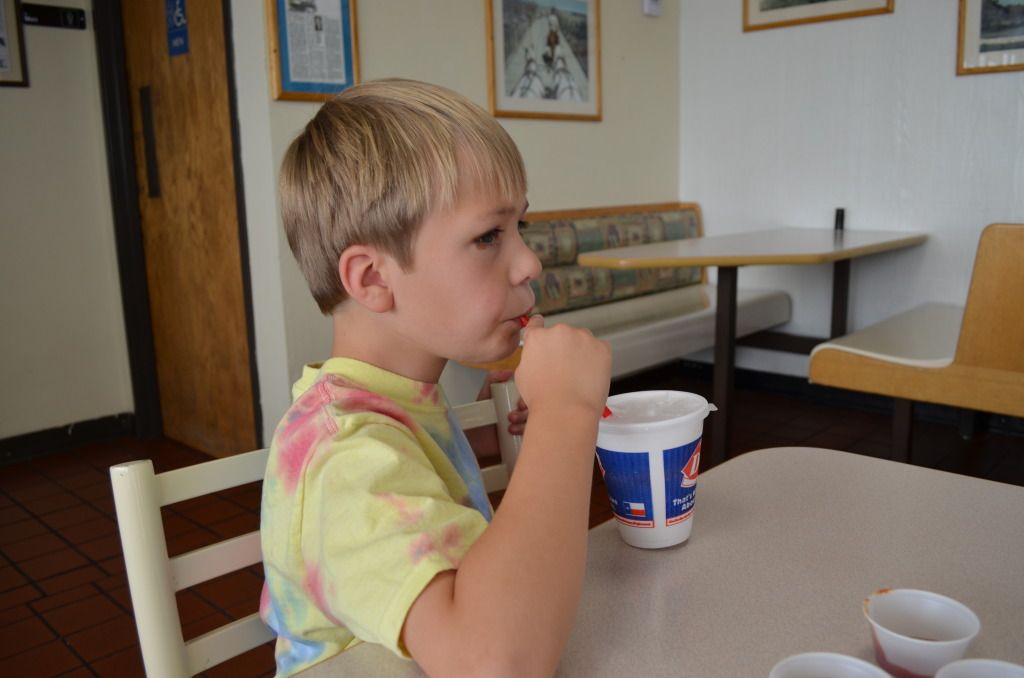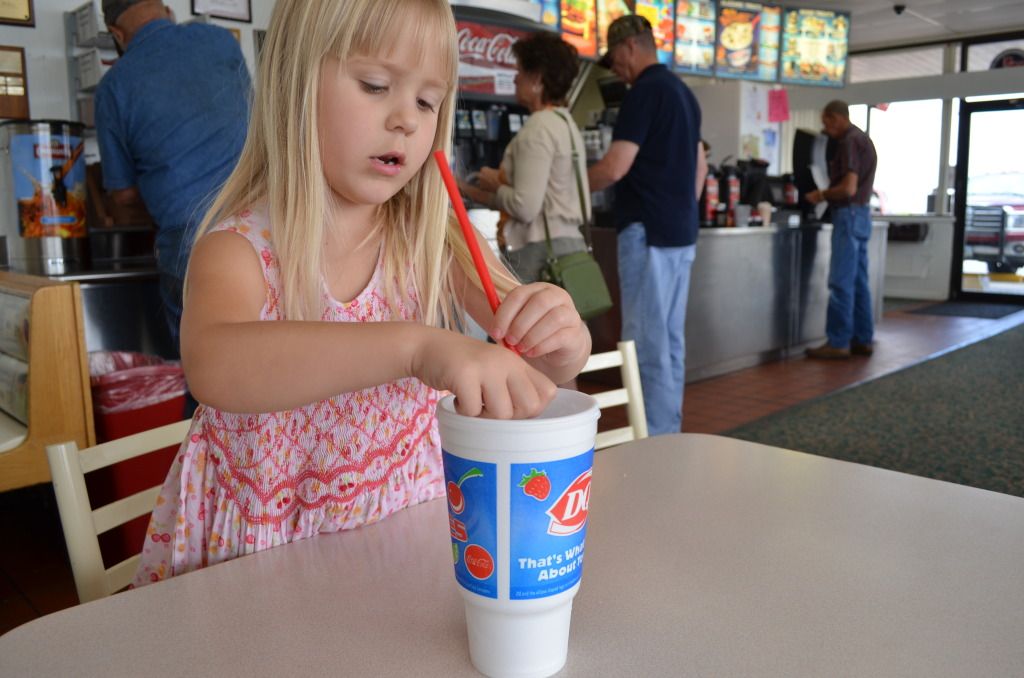 With Summer, I arrived at my parent's house one August day and realized, "I think that I am pregnant."  I had never been away from Sean when I found out I was pregnant, and I did not want to be this time, either.  I snuck away to call him and let him know my suspicions.  He agreed to go to the store, buy a pregnancy test, and bring it with him when he arrived Saturday morning.
Needless to say, it was a long three days, dreaming of being pregnant but not knowing for sure.  The moment he arrived, I ran to him, gave him a hug, grabbed his bag, and went to the bathroom.  Sure enough, there was a positive sign.
We did not want to tell anyone yet, so we just savored the moment, knowing that we had a little secret that just the two of us knew about.
We drove back home that evening, talking and dreaming about the future with a third little bundle of joy.
That is where Dairy Queen comes into play.  We stopped there for dinner, and I enjoyed every bite while I dreamed about the future with my little family of four, which in 9 months would be a party of five.
On our way to my parent's house this week, I took the littles to eat at that exact Dairy Queen.  As I looked across the table at all of them, my eyes landed on Summer, realizing that she had completed our family in such a special way.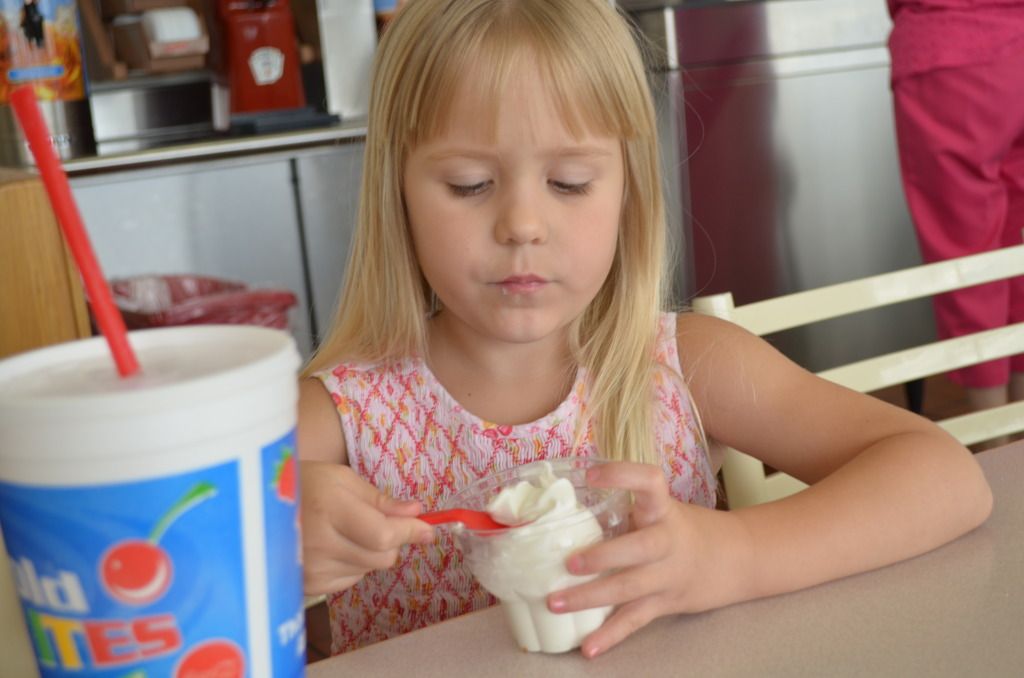 That Dairy Queen will always hold special memories.  It was just the beginning of special memories, wonderful dreams of a future with the baby growing inside of me joining us to complete our happy family.