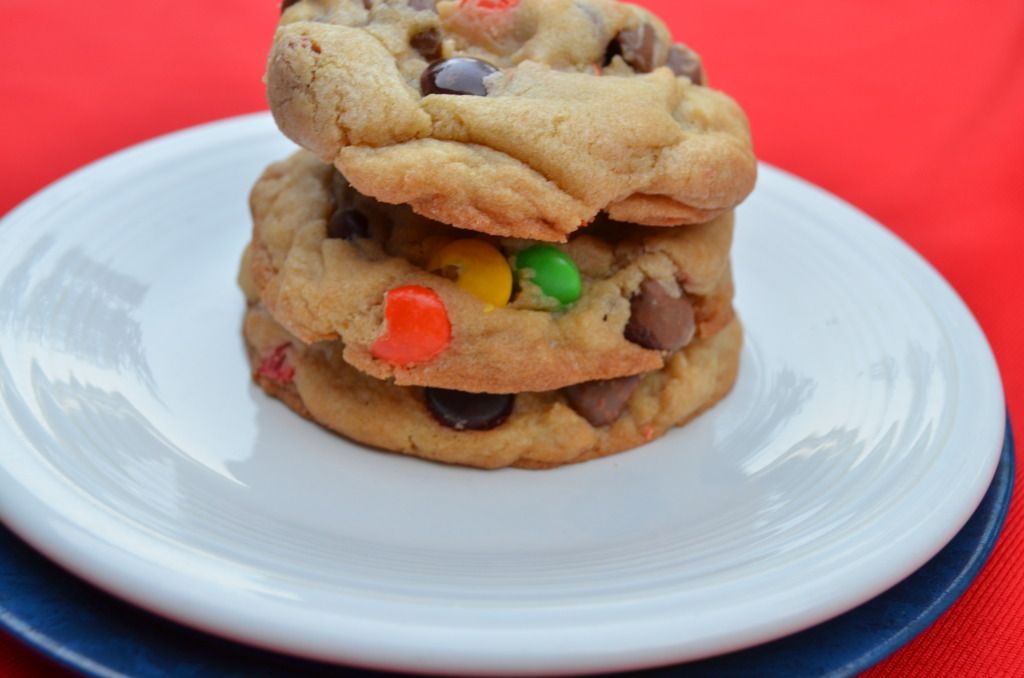 When I decided to add "make weekly cookies" to the summer fun list, I knew that it would be so much fun for me to set aside at least one afternoon a week to get in the kitchen and bake. And, I knew that the littles would love the experience of trying different cookies each week.
I was right.
Baking is fun to me, and eating what I bake is fun to the littles.  It is a win-win.
The first cookies that I wanted to try were Brown Eyed Baker's Thick and Chewy Chocolate Chip Cookies. Honestly, her recipes have never let me down, so I had 100% confidence that this recipe would be a hit.  And, I was right again.
The cookies are definitely thick, chewy, and delicious.  We added some M&Ms and Reese's Pieces to ours, which just took the delicious level up a few notches.  For the recipe, click here.  You will be so glad that you did.