When I made the summer fun list, there were some things that I thought that Summer and Ethan might enjoy more than Gabriel.
After the fun experience with the play dough being such a fun activity for all of them, including my niece, I was hopeful that the homemade finger paints would provide some great entertainment as well.
And, it did.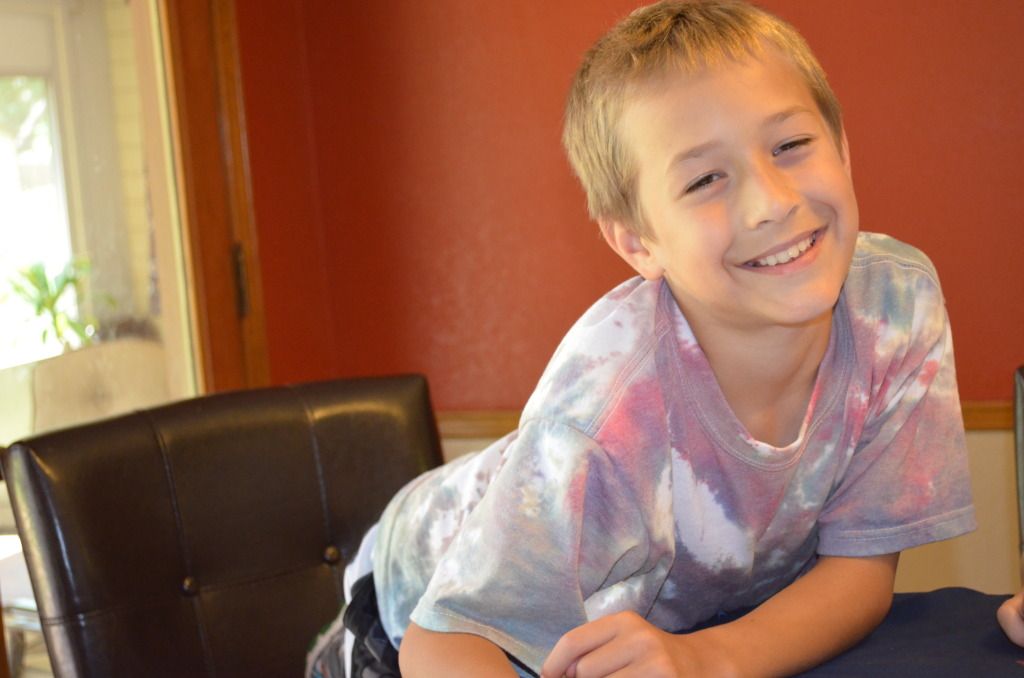 My oldest niece was spending the day with us again, so she joined in on the fun, too.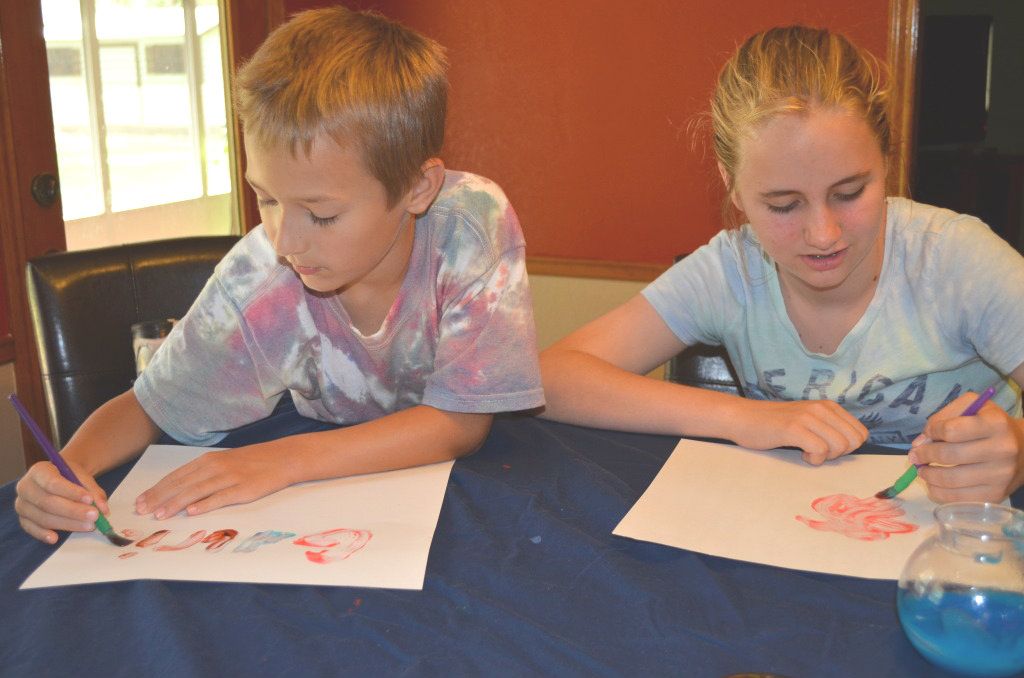 Listening to them all laugh and watching them all create their masterpieces was such an enjoyable experience and memory for me.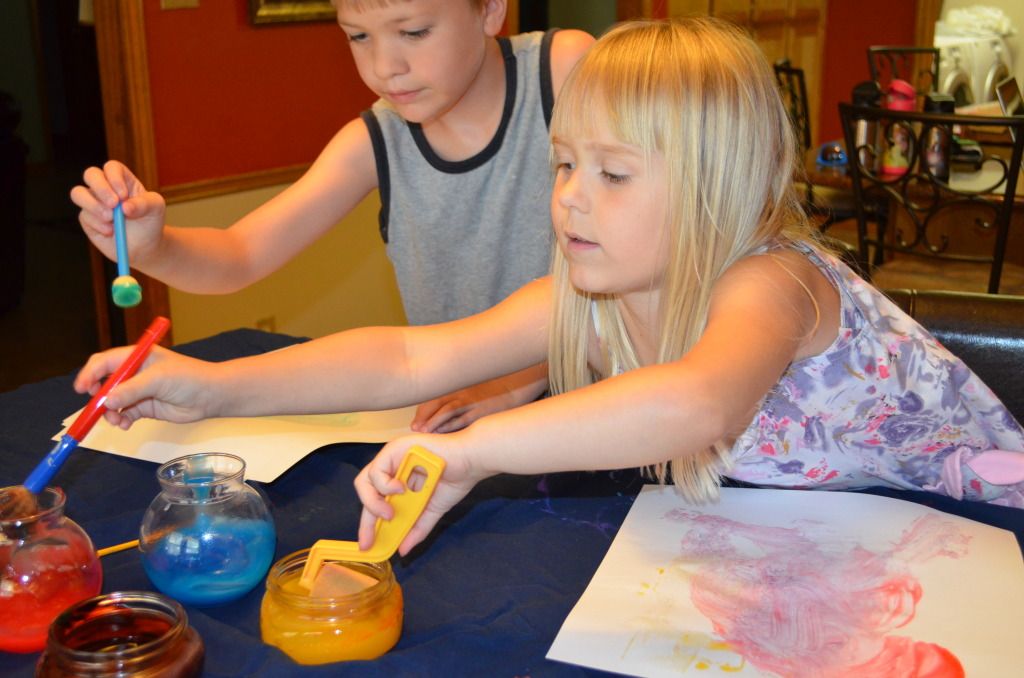 It was such a simple summer fun activity, and I was thrilled that everyone enjoyed it.