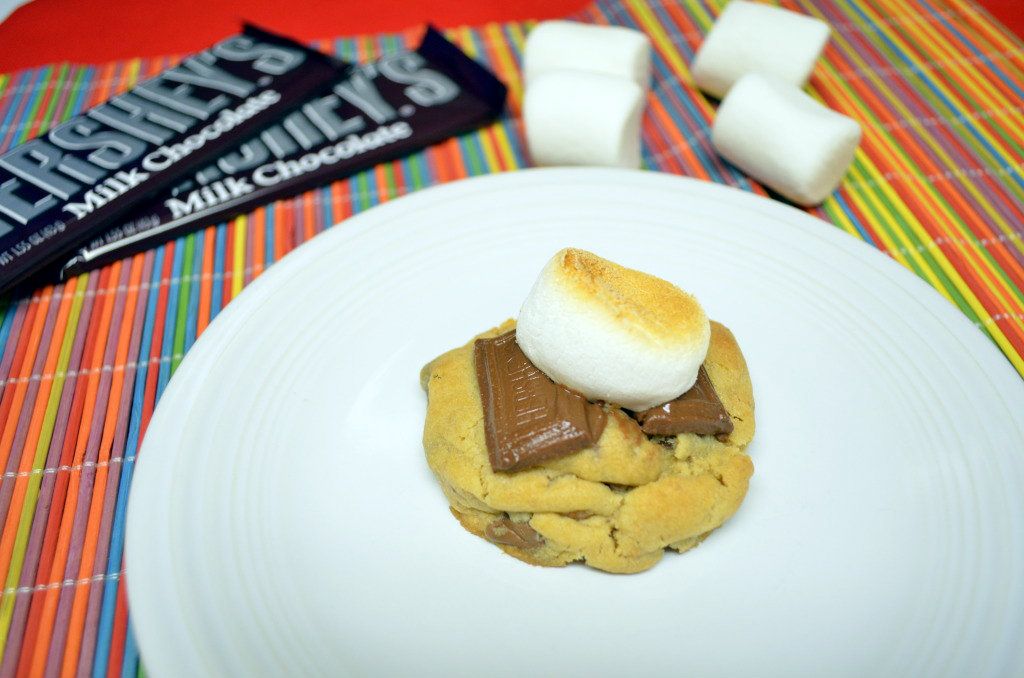 As I sat down this week to pick out our cookie for the week, I turned to my s'mores board on Pinterest.  We had enjoyed our s'mores for our indoor camp-out so much last week that I just knew that a s'mores cookie would be perfect.
The recipe that I chose was Bakingdom's S'mores Cookie Sandwiches.  I have recently been browsing more and more of Darla's recipes, and they all look fantastic.  So, I was very happy to finally try one out for myself.
I took one bite of one of these cookies, fresh out of the oven, and I was immediately transported to a fun campground, complete with s'mores.  Yes, they taste so much like a s'more that it is a sure way to bring back powerful, fun memories of camping out as a child…or as an adult with your own littles.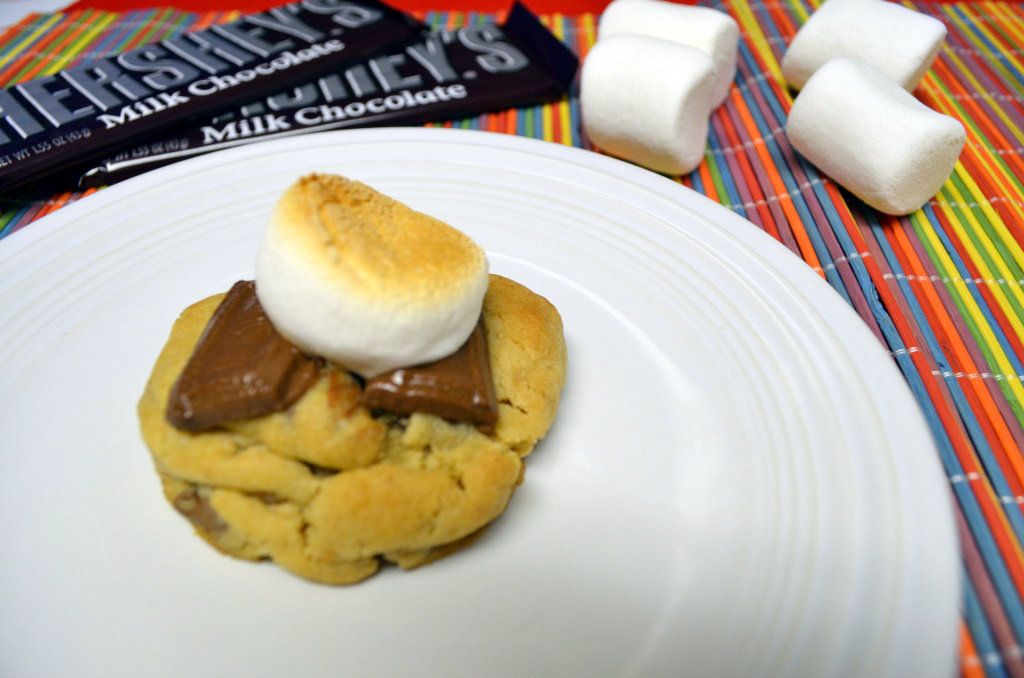 These delicious cookies will definitely be making an appearance on our cookie rotation.  The only thing that I did different was that I chose to just make a single cookie instead of a sandwich out of it.  So, I put the chocolate and marshmallow on the top (instead of the bottom) of the baked cookie and put it into the oven to broil on low for about 1 1/2 minutes. For the recipe, click here. You know that you need one to make your Friday night complete.