When we woke up yesterday morning, it was cloudy, and it looked like we might actually get some rain.  I took a quick glance at the summer fun list to see what we could do indoors in case it did rain all day.
I decided that the littles would love the Kool-Aid play dough.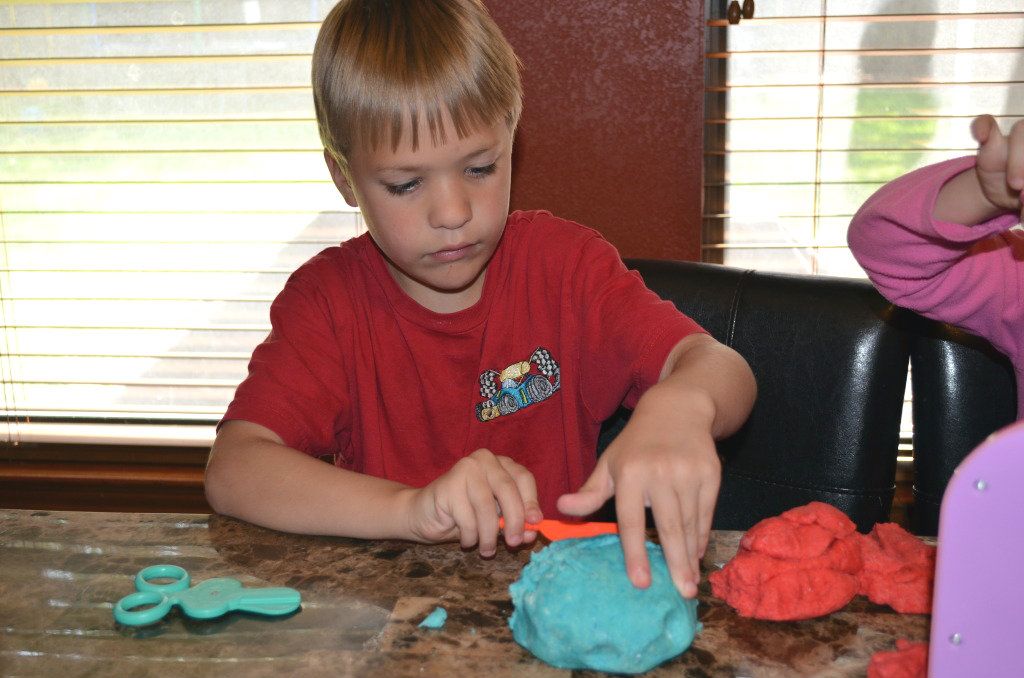 And, I was right.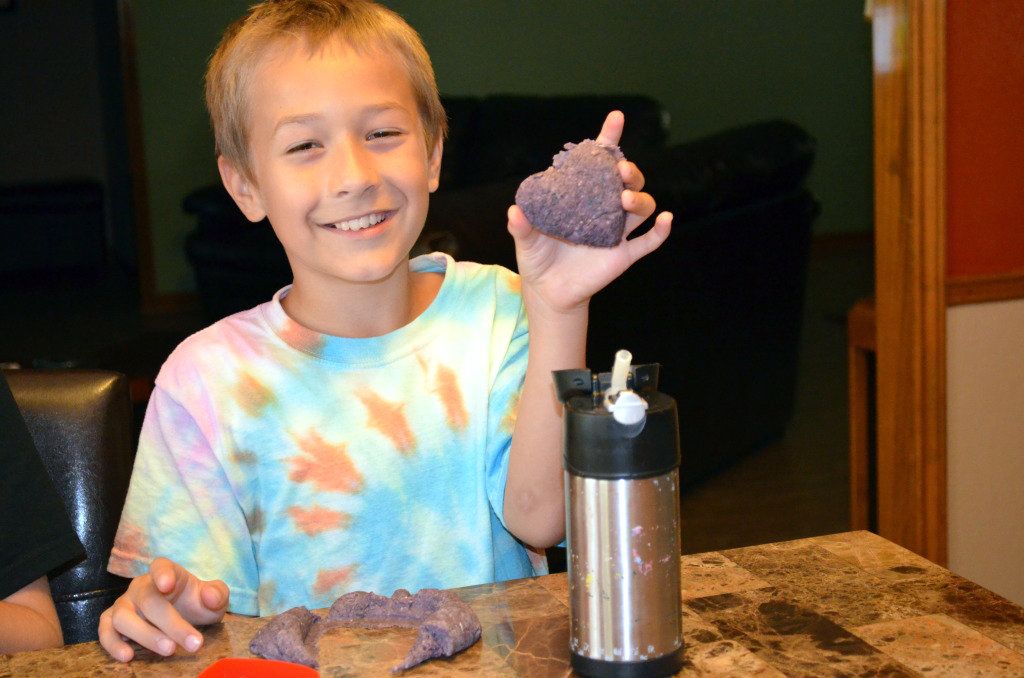 While we did not get any rain, we did spend most of the day indoors because Gabriel and Summer were both a little under the weather.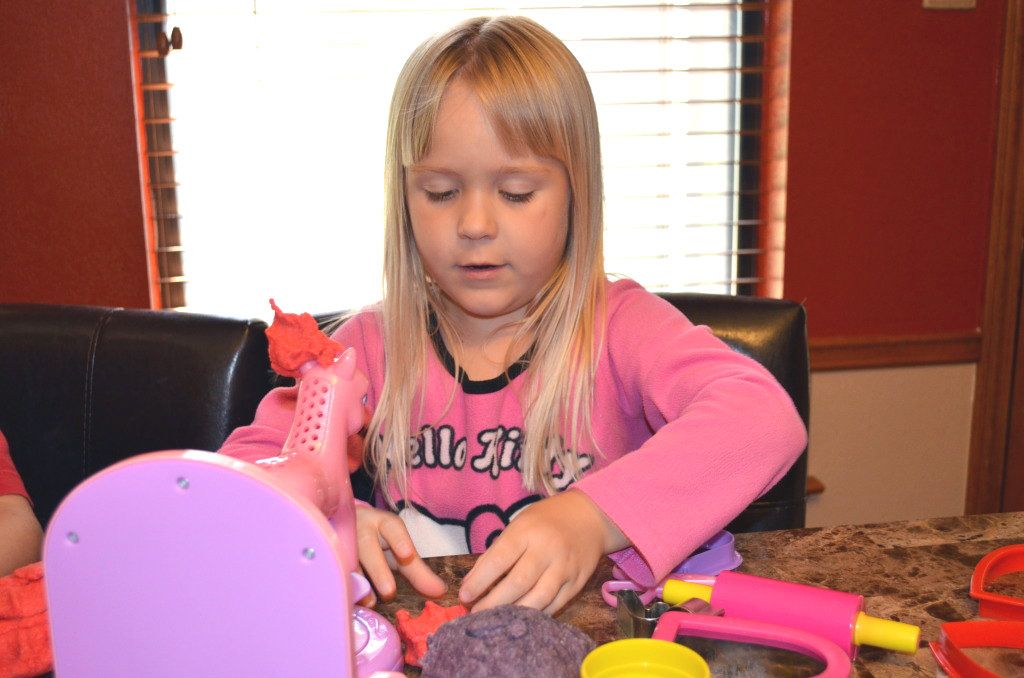 It turns out that play dough transcends all ages.  My oldest niece, 12, was here, and she joined in on the fun, too.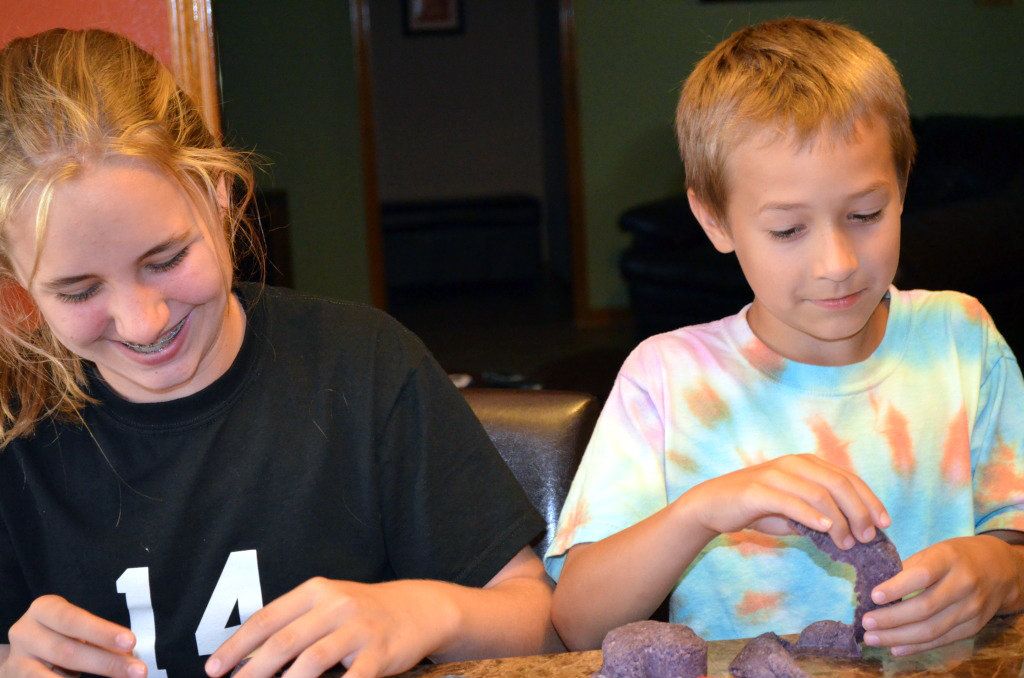 I loved watching and listening to them play, and I really loved how some homemade play dough can bring out the little in all of us.