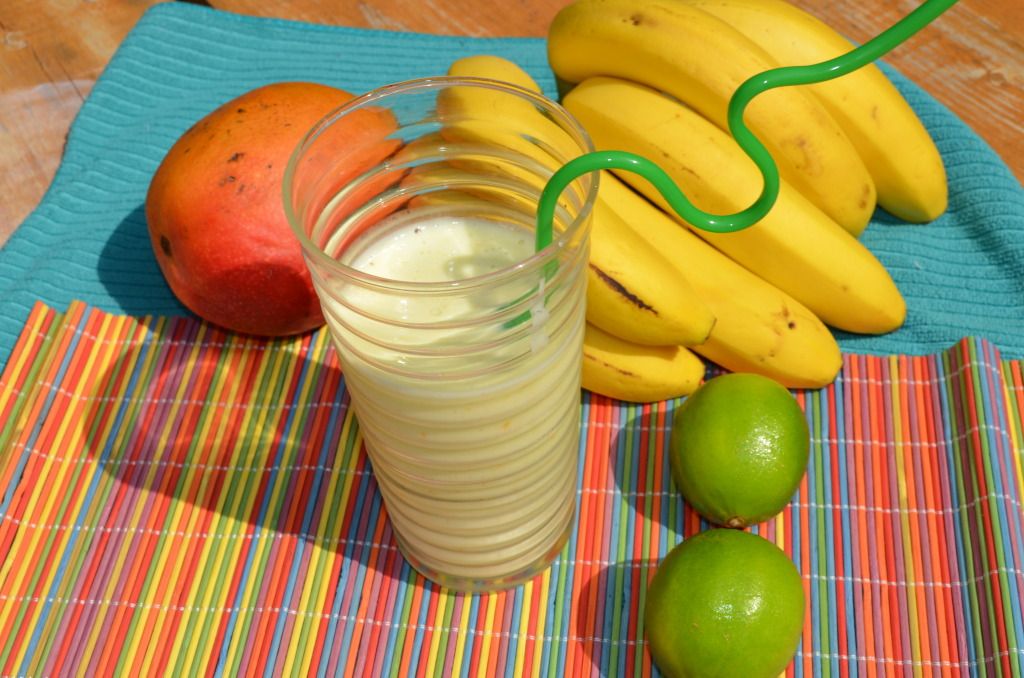 We are trying out different smoothies each week so that we can keep track of them and determine our favorites.
When Gabriel woke up feeling under the weather this week, the one thing that sounded good to him was a smoothie.  His only request was that it have banana in it.
So, I got to work on our latest creation.  We thought that it turned out really good…so good that he requested it the next morning, too.  That is always the definition of a recipe success in my book.