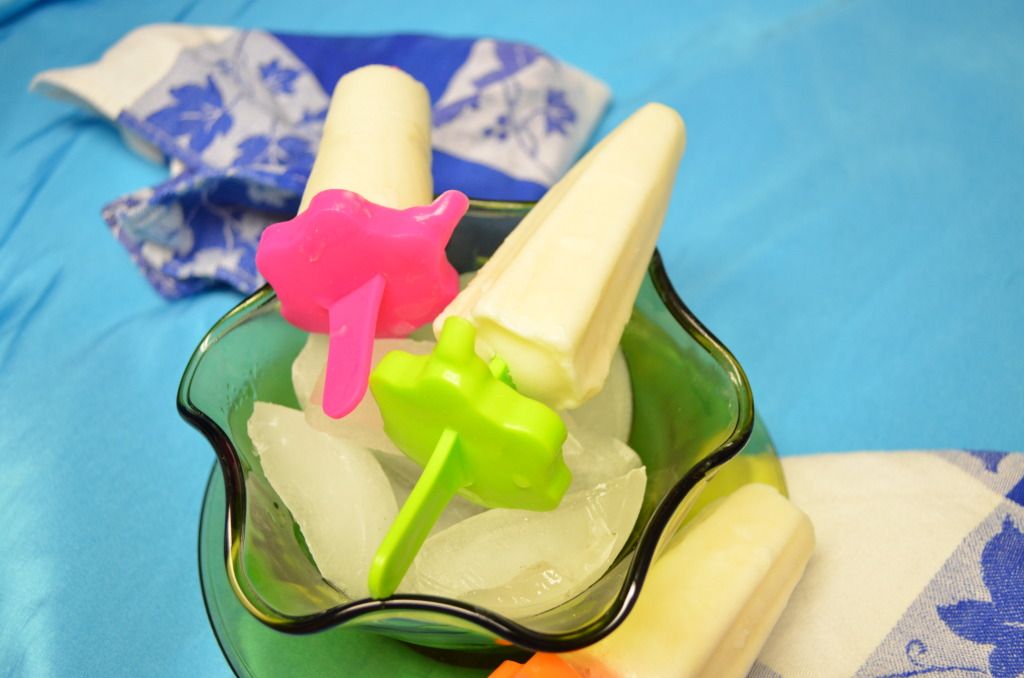 After the popsicle success last week, Gabriel immediately turned in his order for this week. He wanted Pina Colada Popsicles.  It sounded great to me, so I gave it a try.
I am not sure why, but the popsicles did not hold up quite as well.  They were a little stubborn when it came to getting them out of the molds.
However, they were absolutely delicious.  And, in our home, taste trumps looks with food almost 100% of the time.