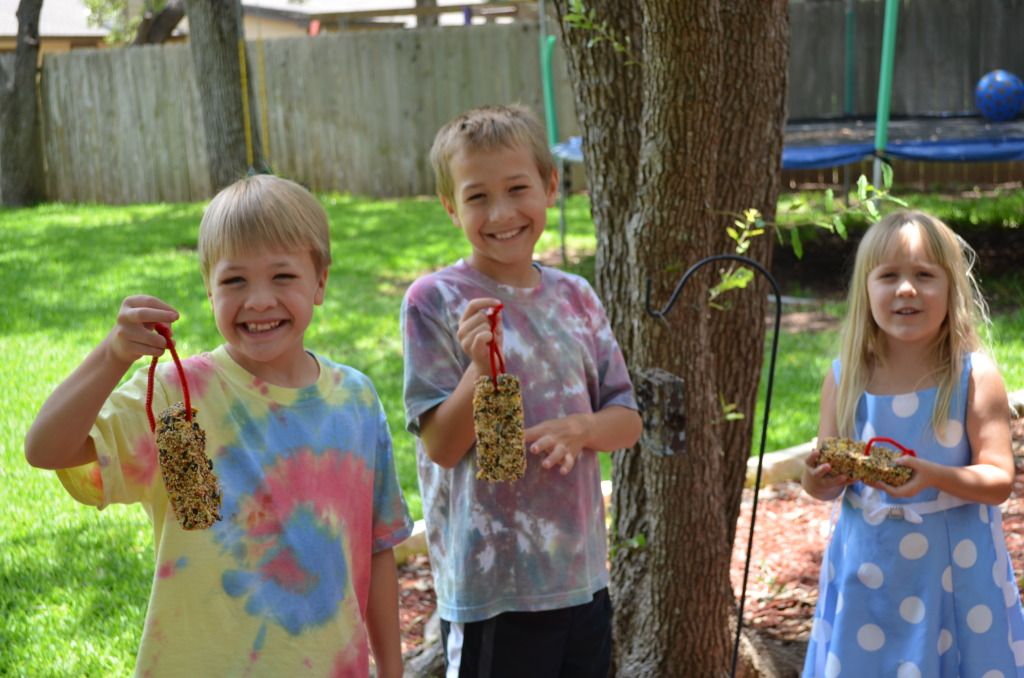 As I have mentioned many times, we have been on a mission to beautify our backyard.  It is very large, so getting it to where we want it to be has been quite a process.
One of the things that we love to do is sit in the sunroom and watch the squirrels and birds eat out of the bird feeders.  So, when I saw these homemade bird feeders, I knew that I wanted to add it to our summer fun list.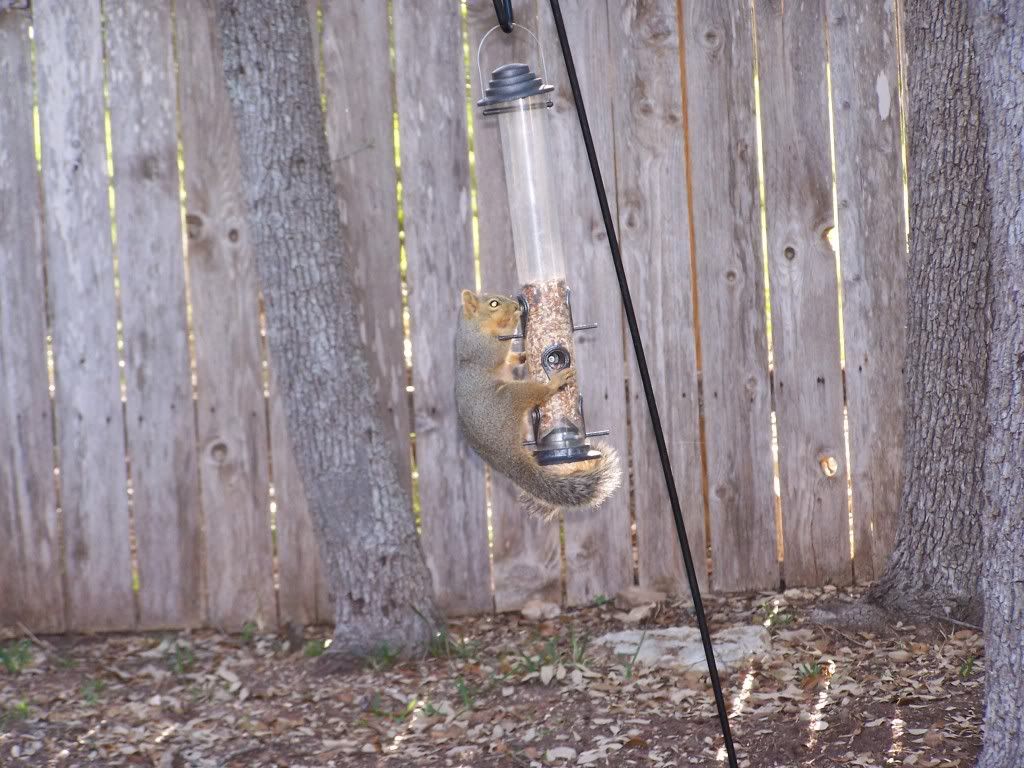 The littles were so excited to start our project because they absolutely adore having all of the birds and squirrels in our yard, too.
I loved watching the littles each take part in pouring and stirring in the ingredients.  As much as it sometimes makes me sad to see them growing up way too fast, I am also happy when I see how much they can actually play, participate, and communicate now.  Having them around to entertain me each day is great fun!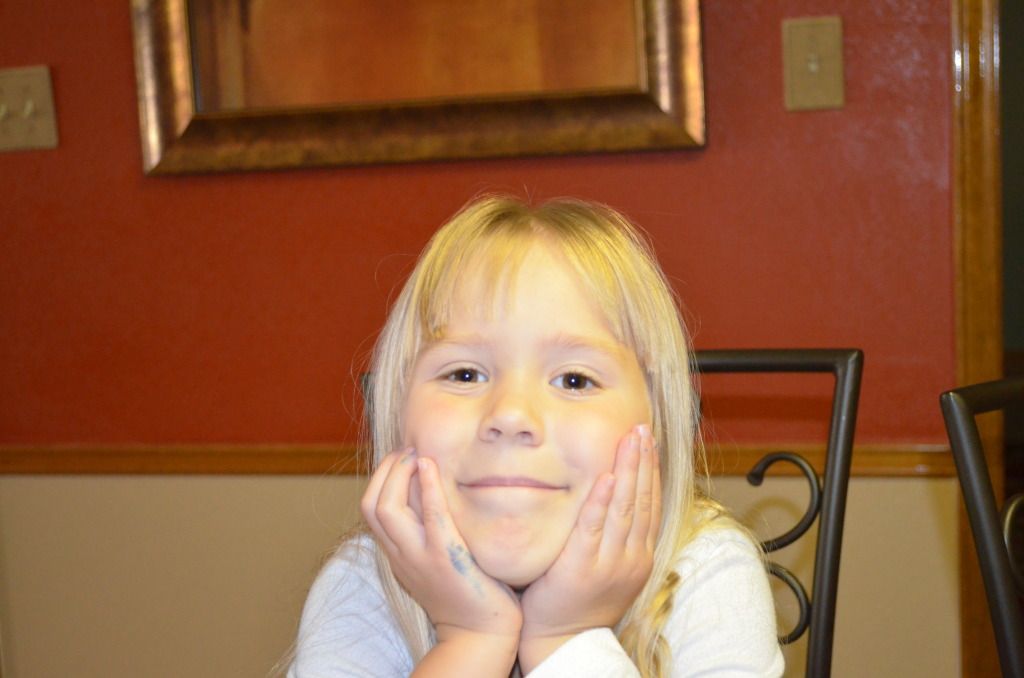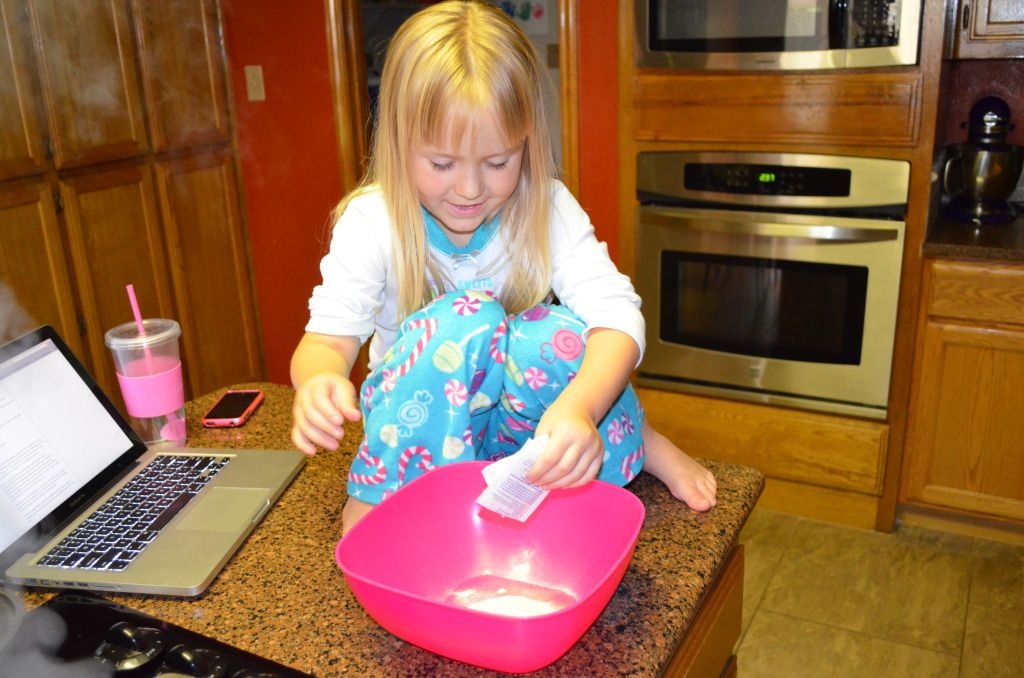 We mixed together all of the ingredients and then decided to freeze it in bread pans so that we would each have one to hang up the next day.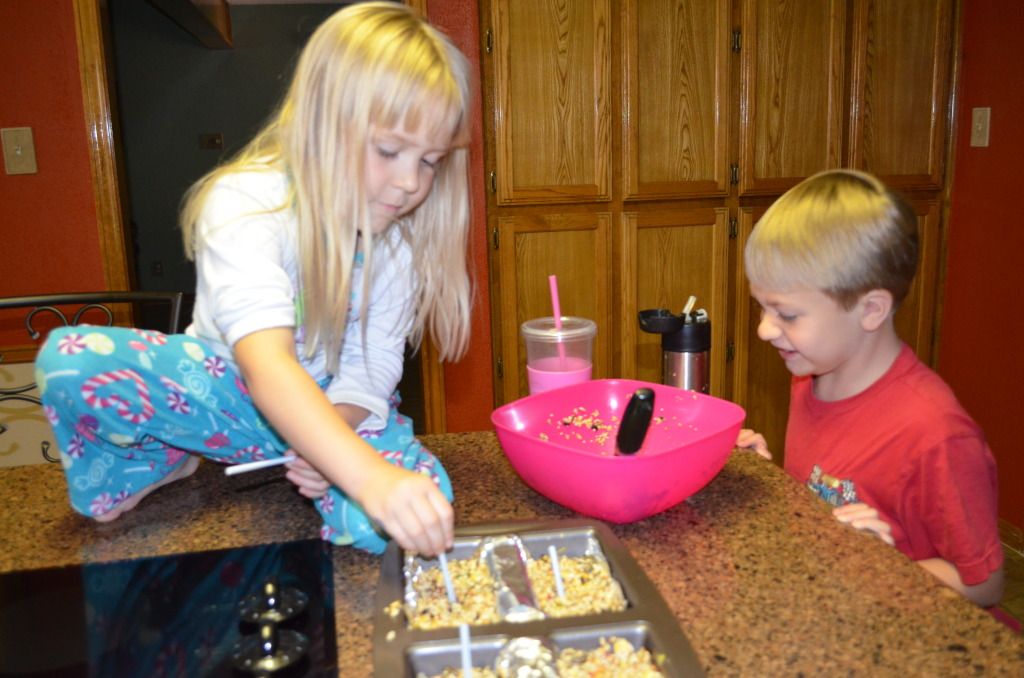 As much fun as it was to mix it all together, hanging them up was probably their (and my) favorite part. They each had to choose a perfect place, and I loved watching their brains in action.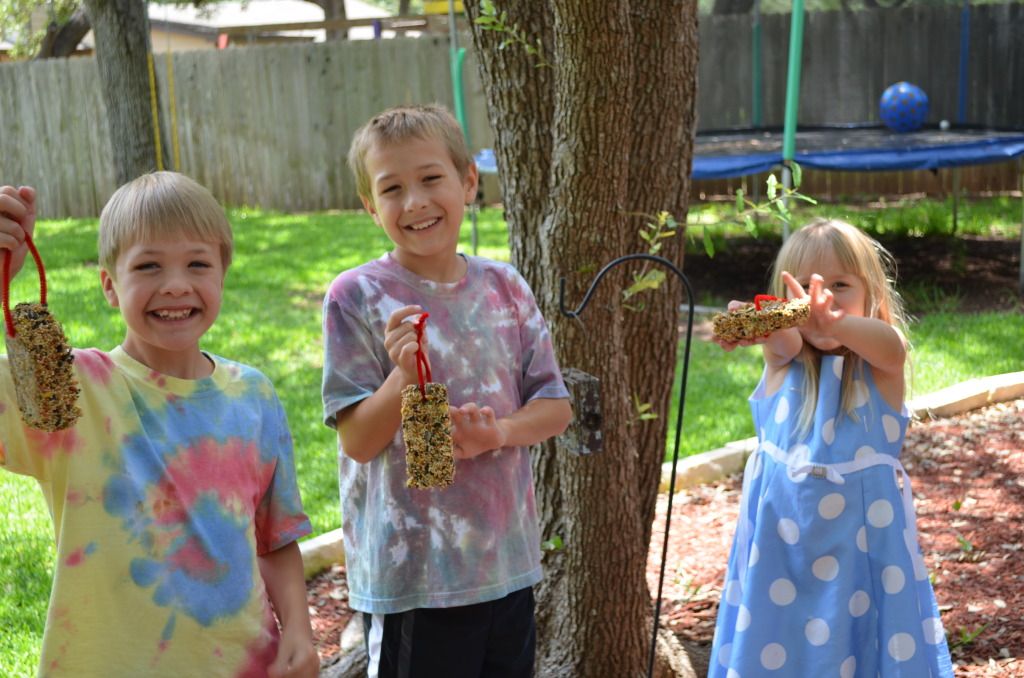 Ethan took the easy, but smart, route, and hung his on a hook that usually houses a different bird feeder. And, not liking that his bird feeder was sharing the stage with another one, he just took the other one off.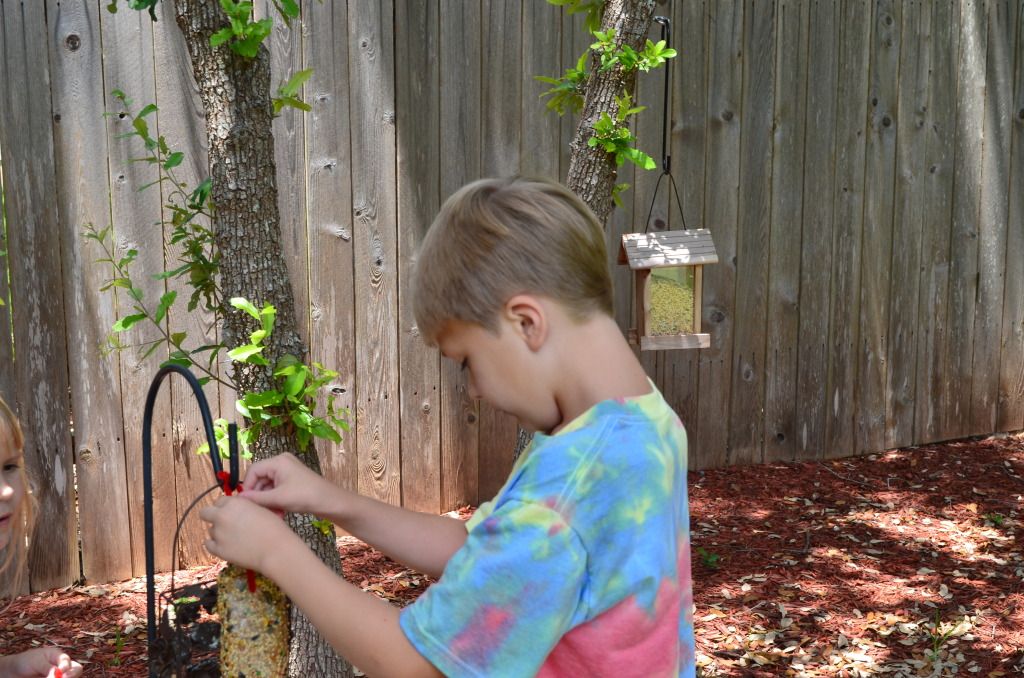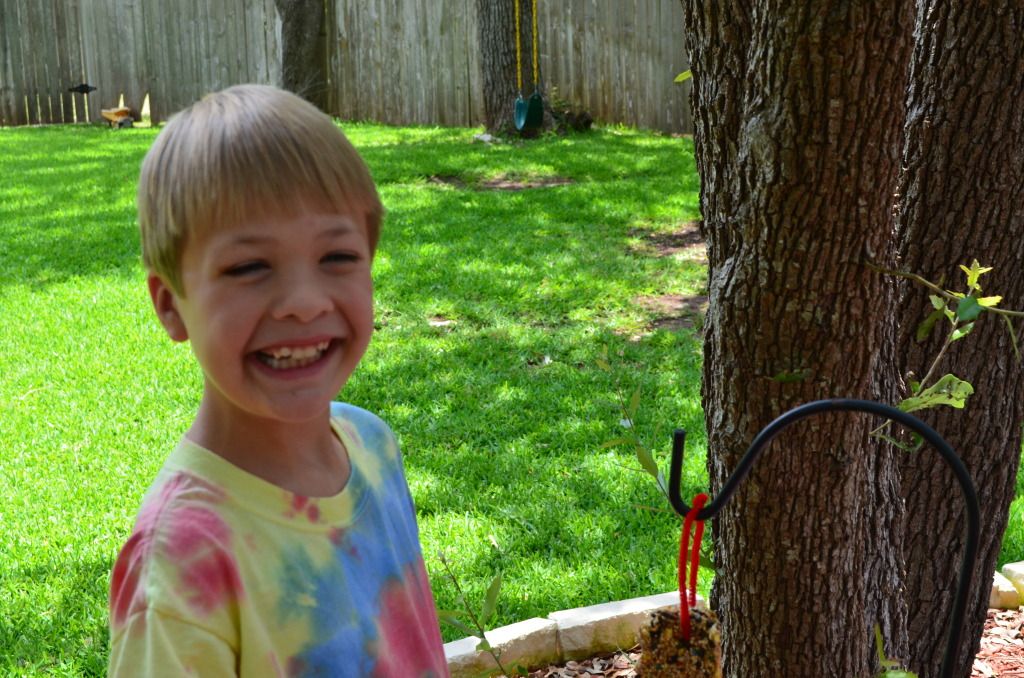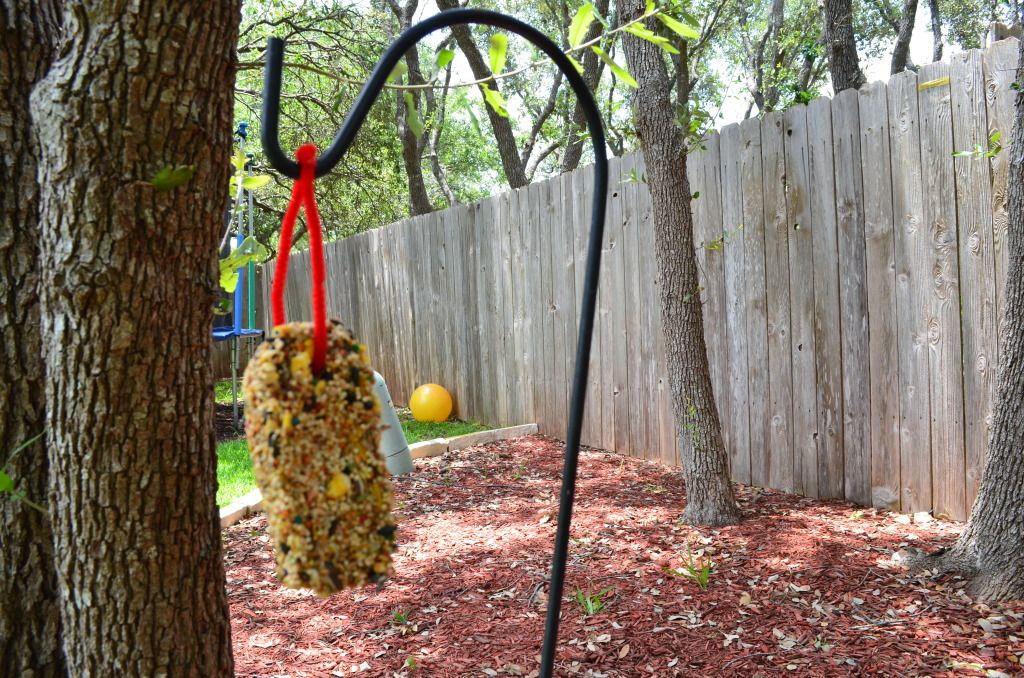 Gabriel looked around until he spotted a hook that held a hammock at one point.  He made a quick dash over to see if he could reach it, and if it would work to hold the feeder. He smiled when he realized that it was the perfect spot.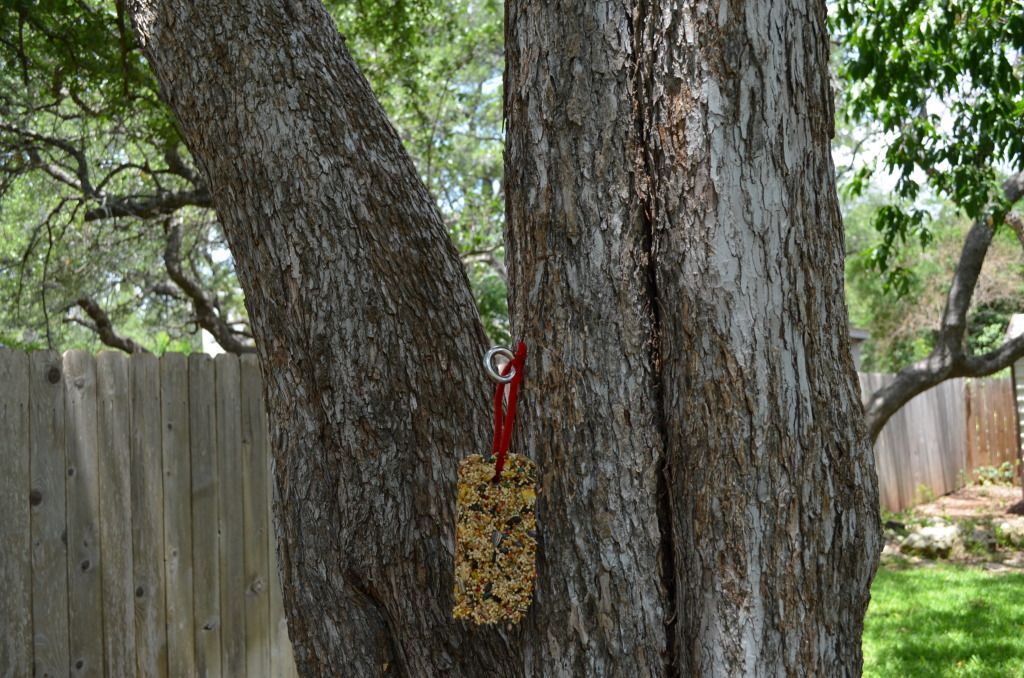 Summer had been looking everywhere for a place to hang hers.  After the boys found their spots, she was a little discouraged.  Gabriel offered to help her.  I started looking around, but she was clear that she wanted Gabriel's help.  So, when I saw a hook up higher in the tree, I pointed it out to Gabriel, and he showed Summer.  Her face lit up, but she realized that she was not tall enough.  She asked me to lift her up, so I happily did.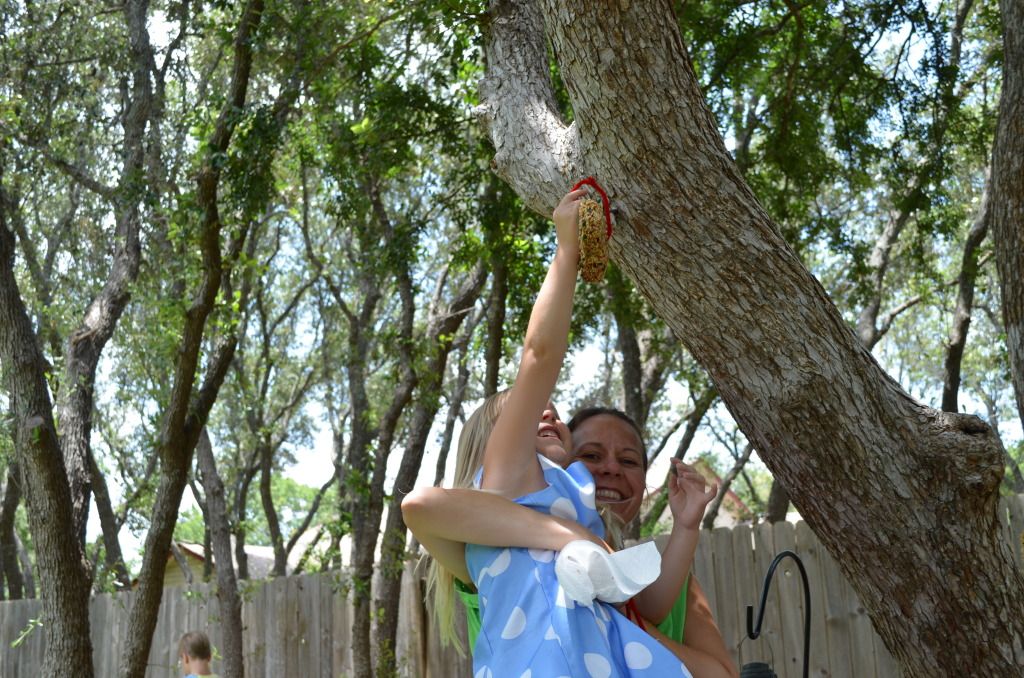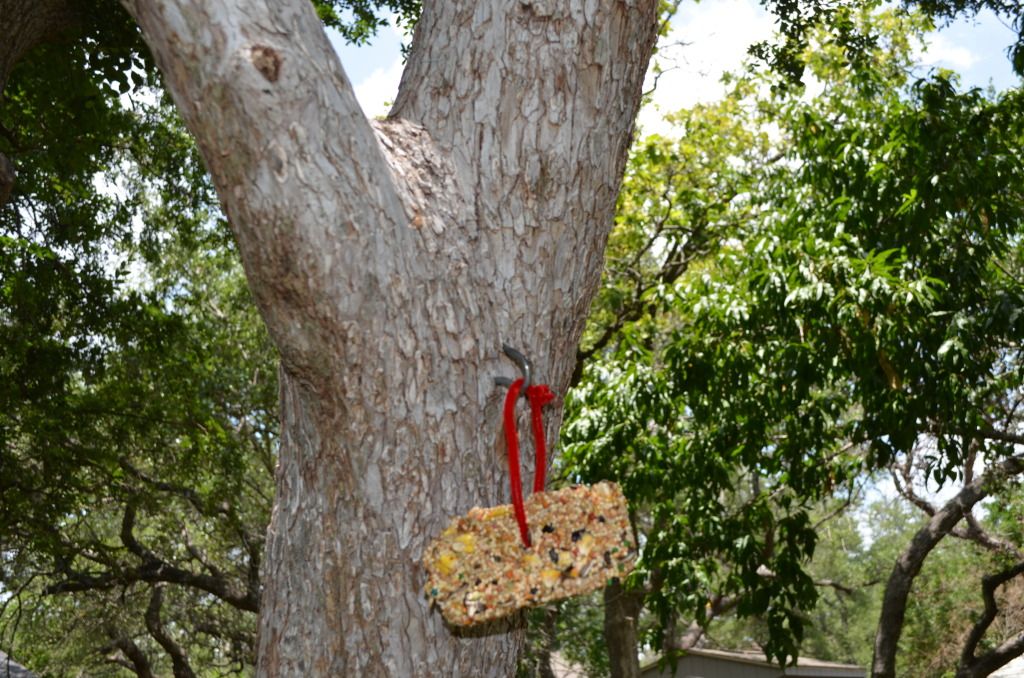 As much fun as we had making and hanging these bird feeders, I must disclose a simple truth.  In the Texas heat, they fell apart in about an hour.  I think the they would do better in a cooler climate.  But, the littles did not mind at all.  They removed the pipe cleaners and left the food on the ground for the squirrels, which will make them beyond happy when they discover it.