One of the things on our summer fun list that Sean was most excited about was having a crawfish or shrimp boil.  After doing some research, we decided to start with shrimp.
I bought the groceries, Sean bought the supplies, and we were all ready to give it a try last night.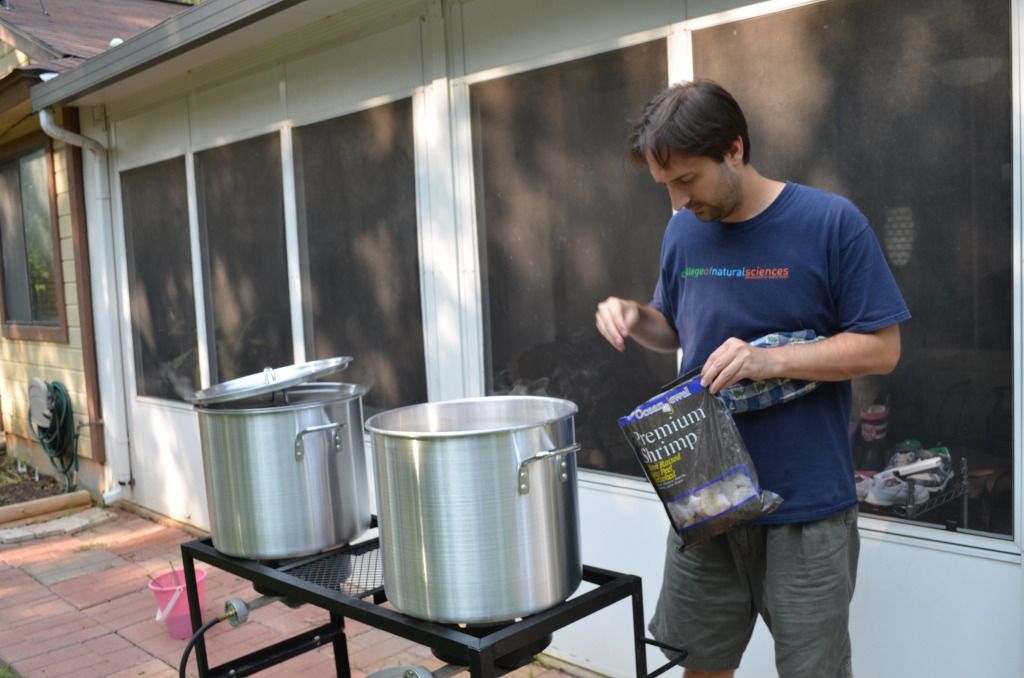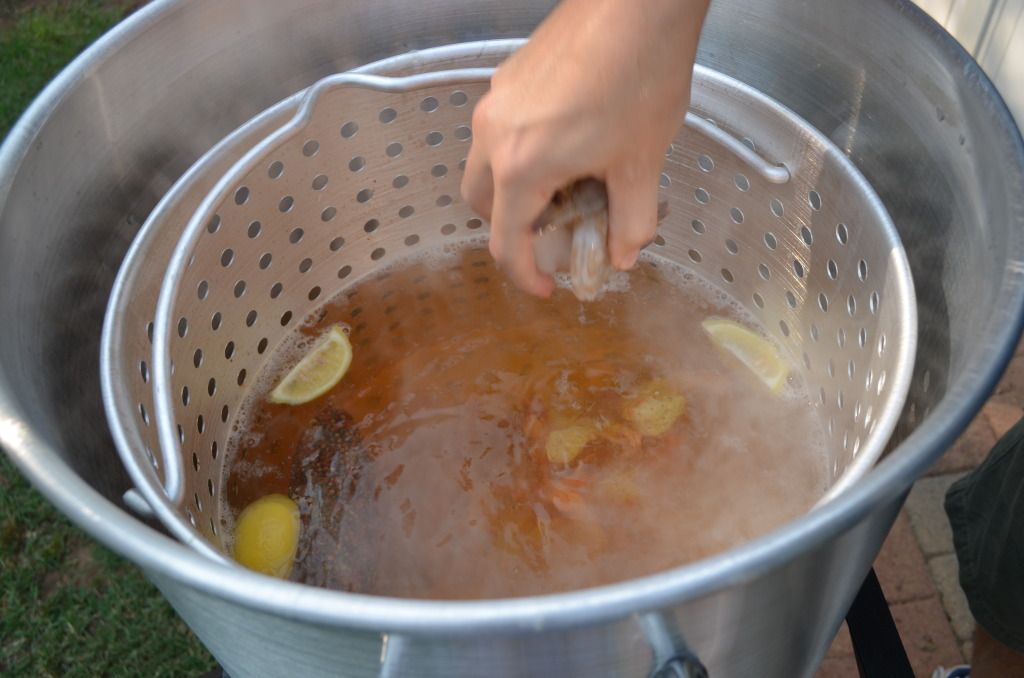 It was a perfect night for it, too.  We sat in the sunroom, listening to the littles play, while our dinner was cooking on the back patio.
The littles were excited with anticipation about the new meal that papa was cooking for them.
Everyone eagerly waited while Sean poured everything into the platters.  While Gabriel held the platters, Ethan and Summer peaked around, making sure that they did not miss a thing.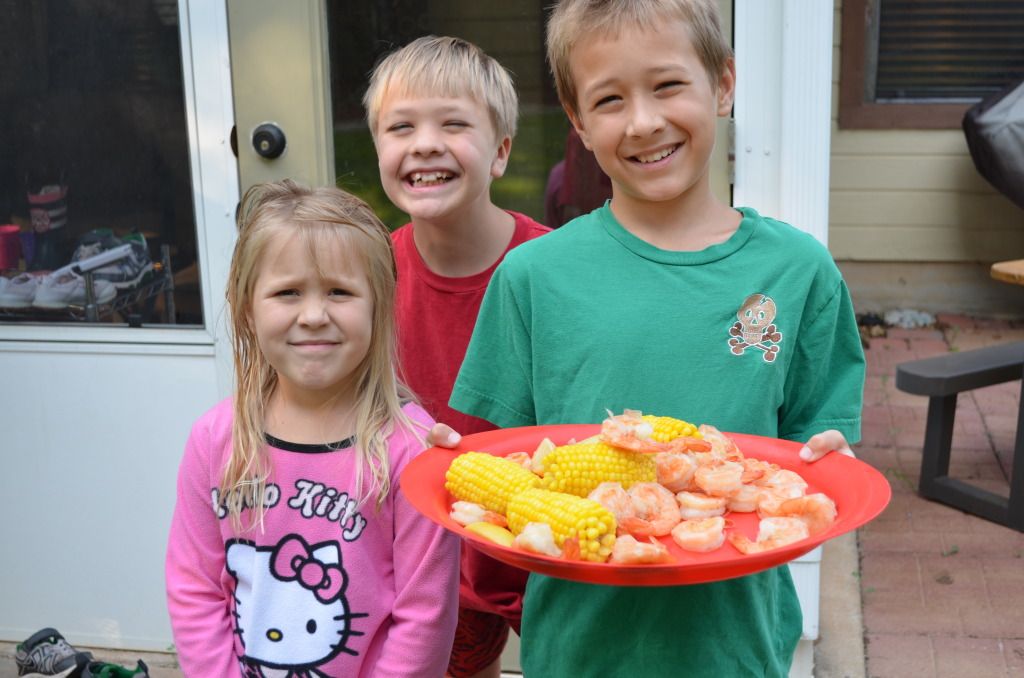 The result…dinner perfection.  Gabriel is considering it for his new birthday meal, which is always a sign of a meal being a huge success.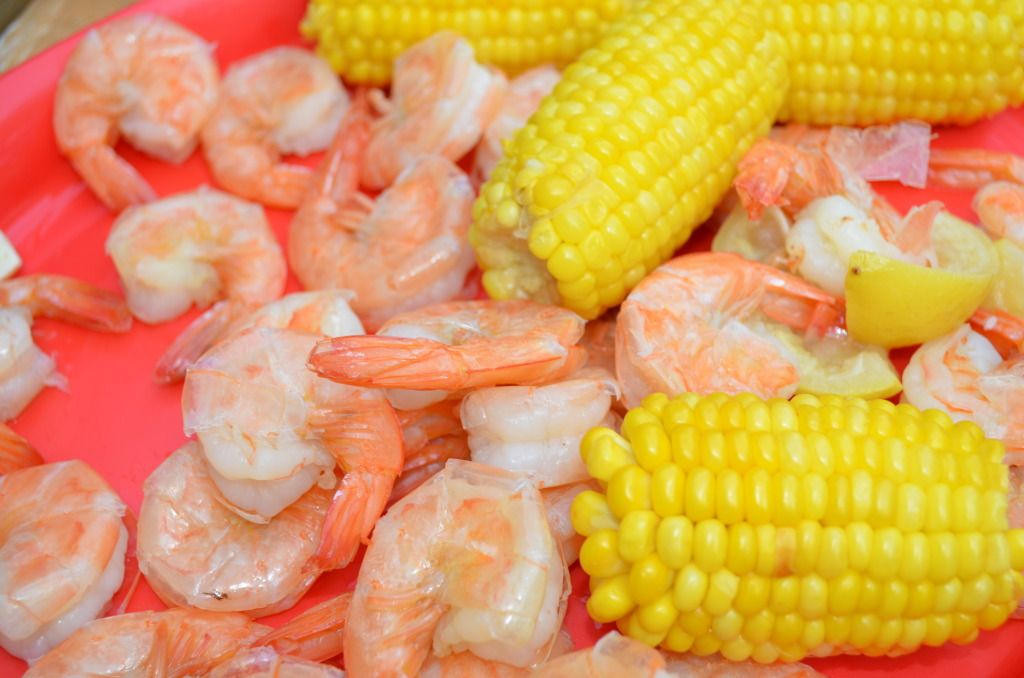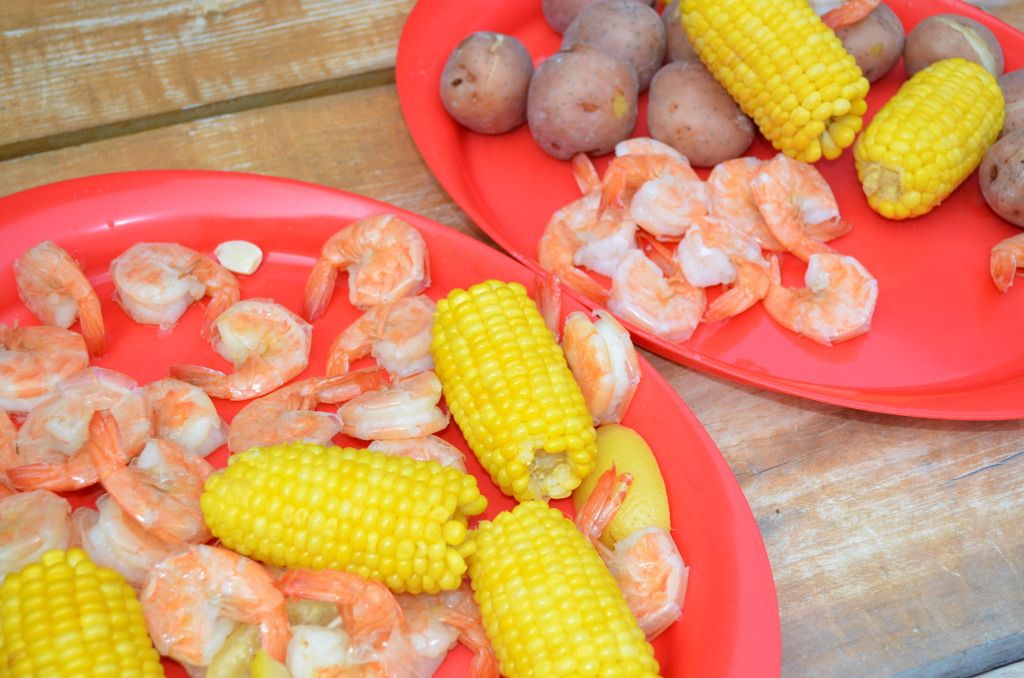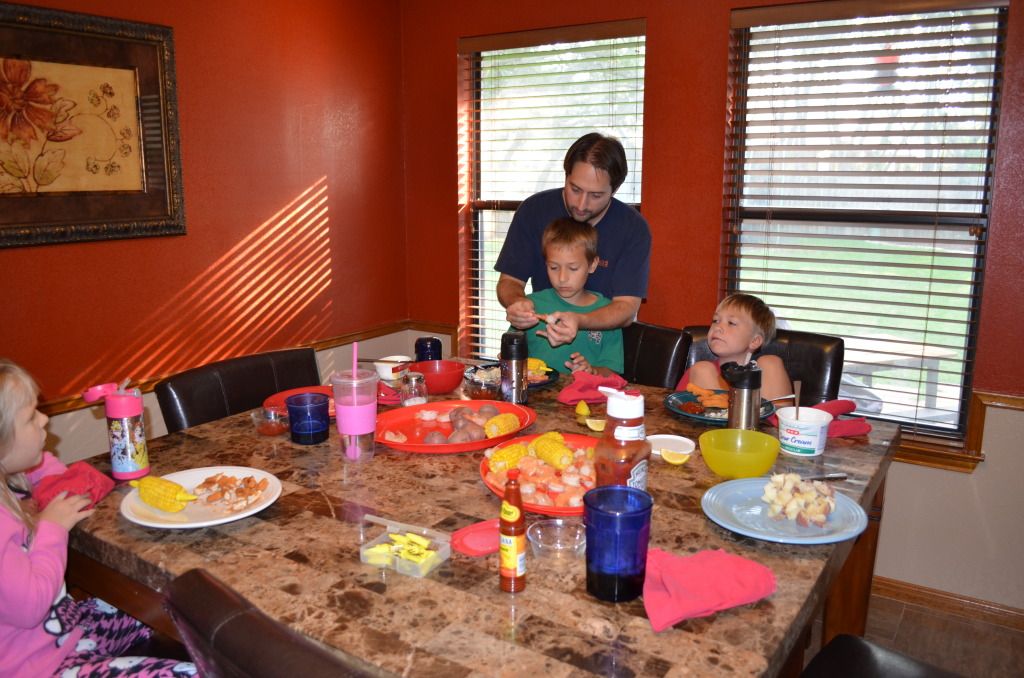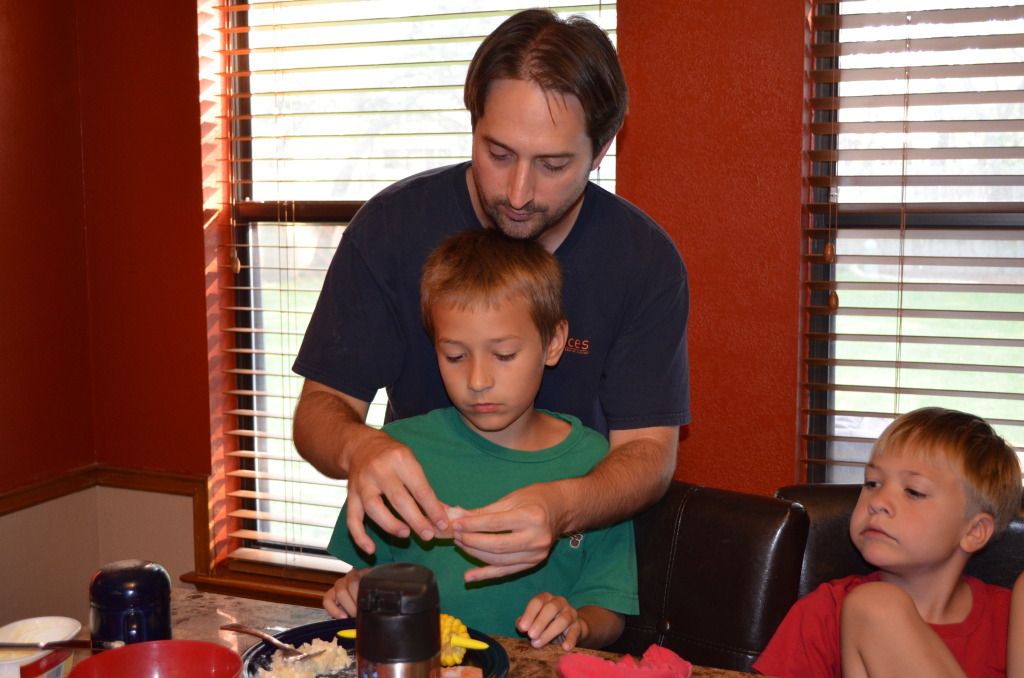 Once again, I am amazed by how much a little list has prompted us to try new, simple, fun family things.  As the first full week of our summer break drew to an end, the shrimp boil was a perfect way to just sit back, relax, and reflect on the joy and beauty in all of the moments and memories that created a truly great week for our family.