One of the random things on our summer fun list is: Make cherry limeades.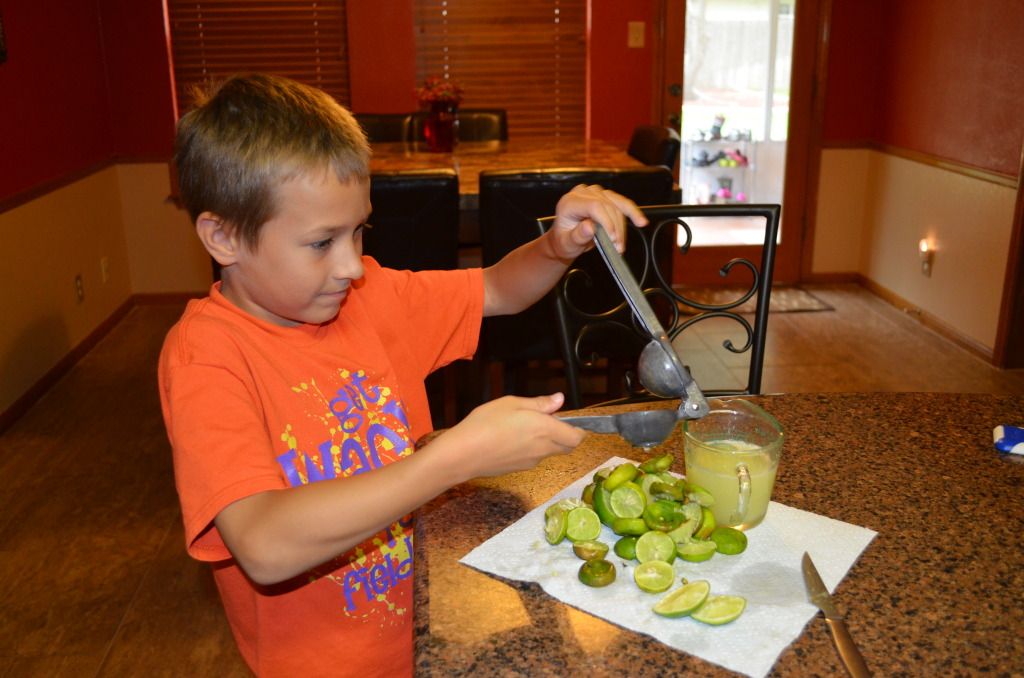 We all love cool, refreshing drinks during the summer, and it sounded like a fun afternoon treat.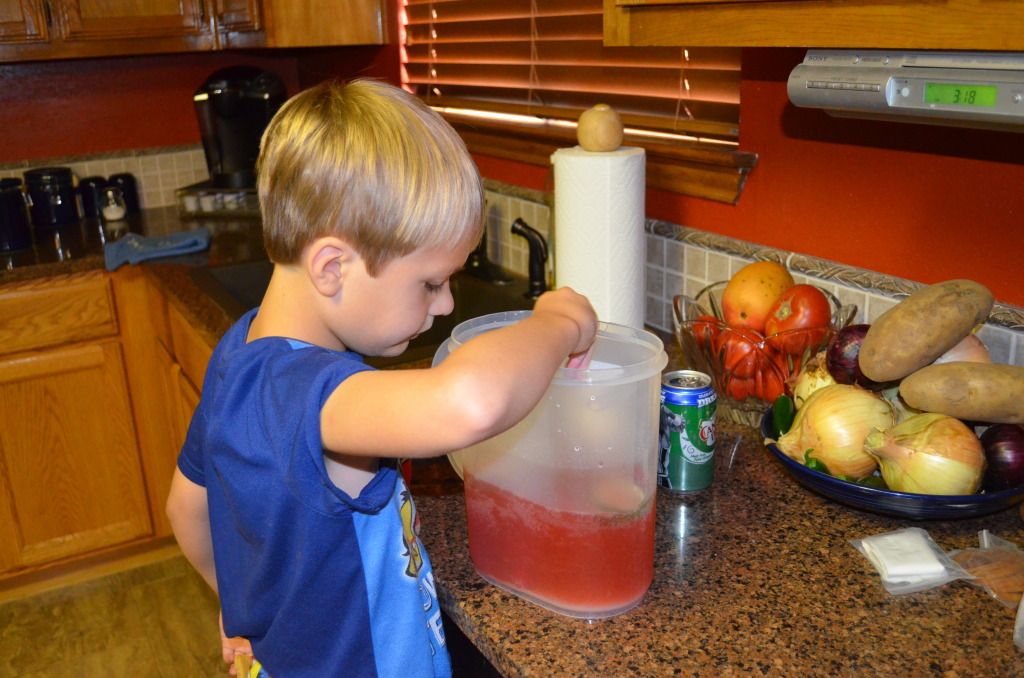 My sweet mother bought me The Pioneer Woman Cooks Food From My Frontier for Mother's Day.  As I was looking through all of the amazing recipes last weekend, I came across Ree's recipe for Cherry Limeade.  I instantly knew that it would be the first cherry limeade recipe that we would make this summer.
I was so glad that it was…because, it was delicious!
And, to make the day special, I served the littles the cherry limeades in champagne glasses. It presented just another opportunity for us to "cheers" the summer.
Ingredients
1 cup fresh lime juice
1 cup sugar
1 2-liter bottle lemon-lime soda (we used ginger ale)
1 5-ounce jar maraschino cherries, with juice
Thin lime slices, for garnish
Instructions
Make sure all of the ingredients are cold.
Add the lime juice to the pitcher.
Add the sugar.
Pour the soda into the pitcher.
Pour the jar of cherries into the pitcher.
Add the lime slices.
Mix it all together and serve.
http://cookingformykids.com/2012/06/10/summer-fun-recipe-cherry-limeade-pw-style/
This recipe is from the cookbook The Pioneer Woman Cooks Food From My Frontier.
I highly, highly recommend this cookbook.  It has beautiful pictures and easy, delicious recipes.  I made two recipes from it last week, and I plan to continue cooking out of it all summer.