As with most of our weekdays, we did not have a defined plan when we started our day.  It was cloudy outside, which led us to the decision about what to do.
We decided that an indoor camp-out was the order of the day.
We ran to the store for some supplies,
came home and created our camp area,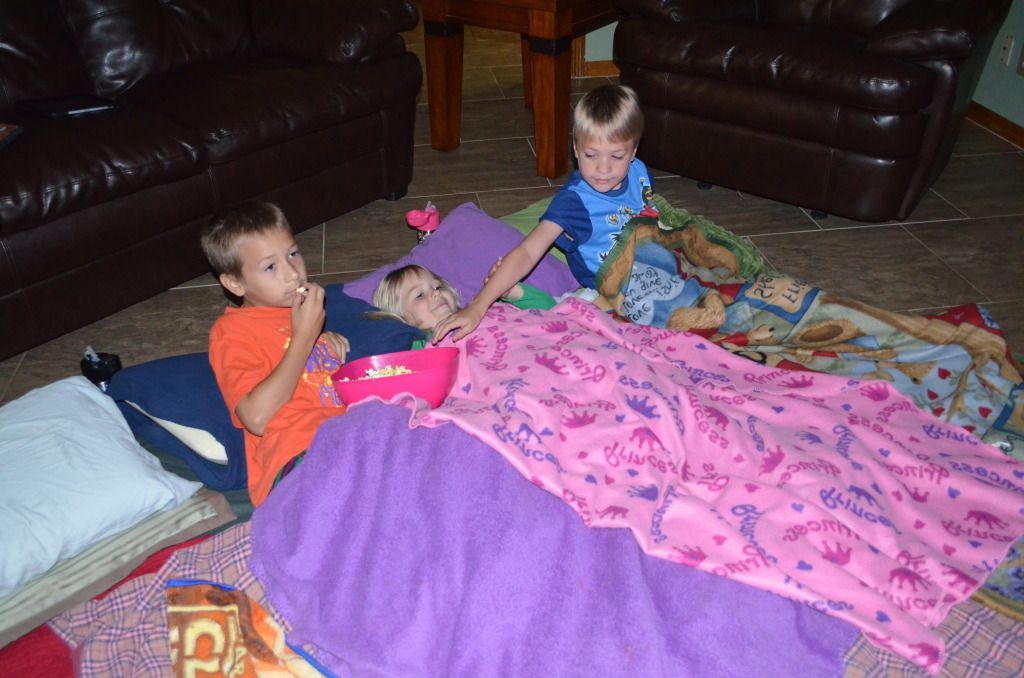 picked out a movie,
and began our lazy, pajama morning.
Of course, a camp out would not have been complete without some s'mores.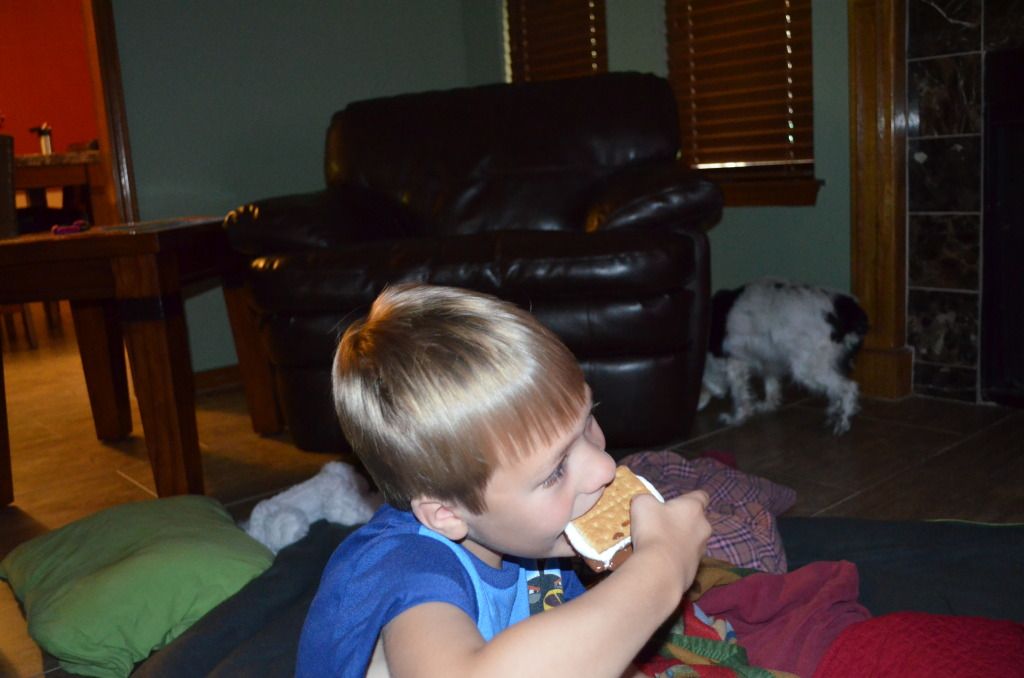 It was good…and perfect…in every way