After playing with shaving cream and running through the sprinklers, we moved on to Water Wars, as the littles affectionately termed it.
I had bought them each a water launcher in their colors of blue, green, and pink.
We filled up a water cooler with water,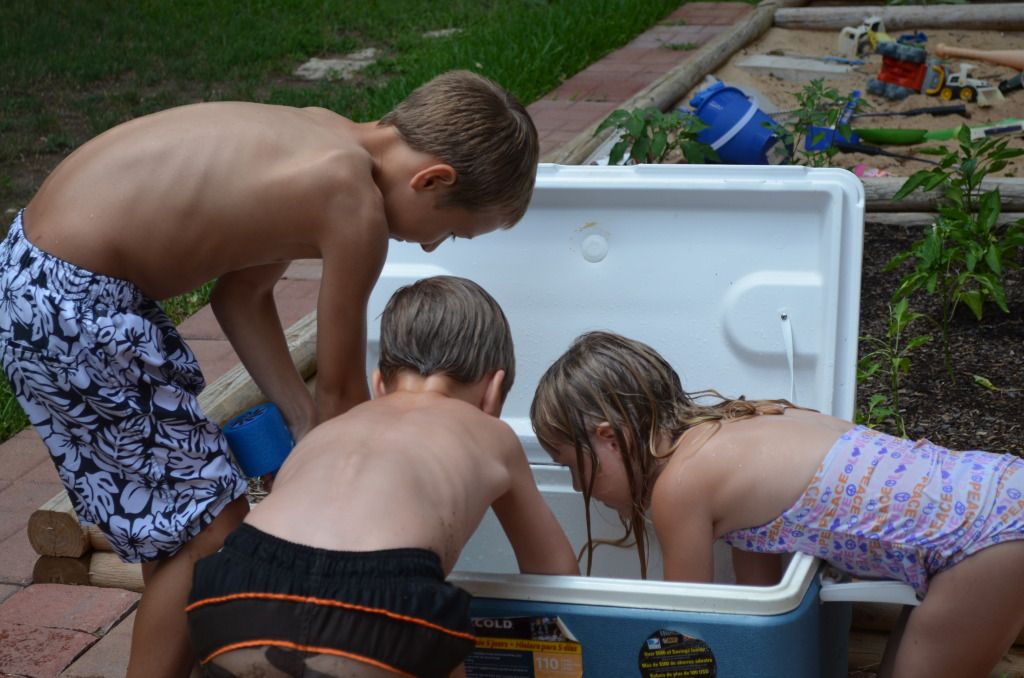 and they went to work filling their launcher with water, running into the yard, and declaring war on each other.
Of course, their favorite part was when I put down the camera, picked up my water launcher, and became their favorite target of attack.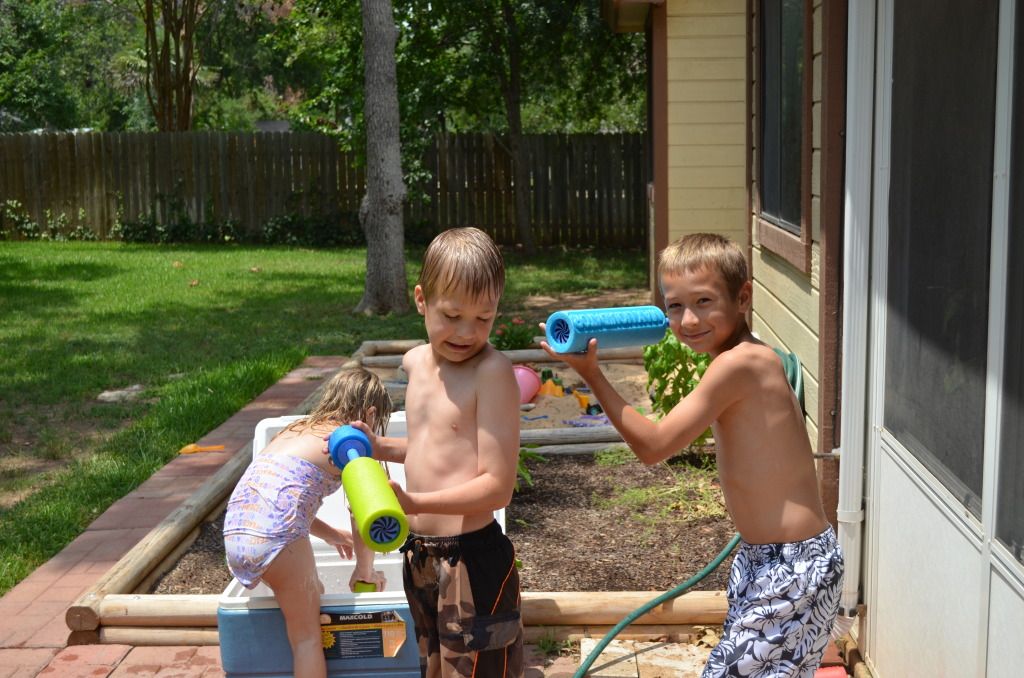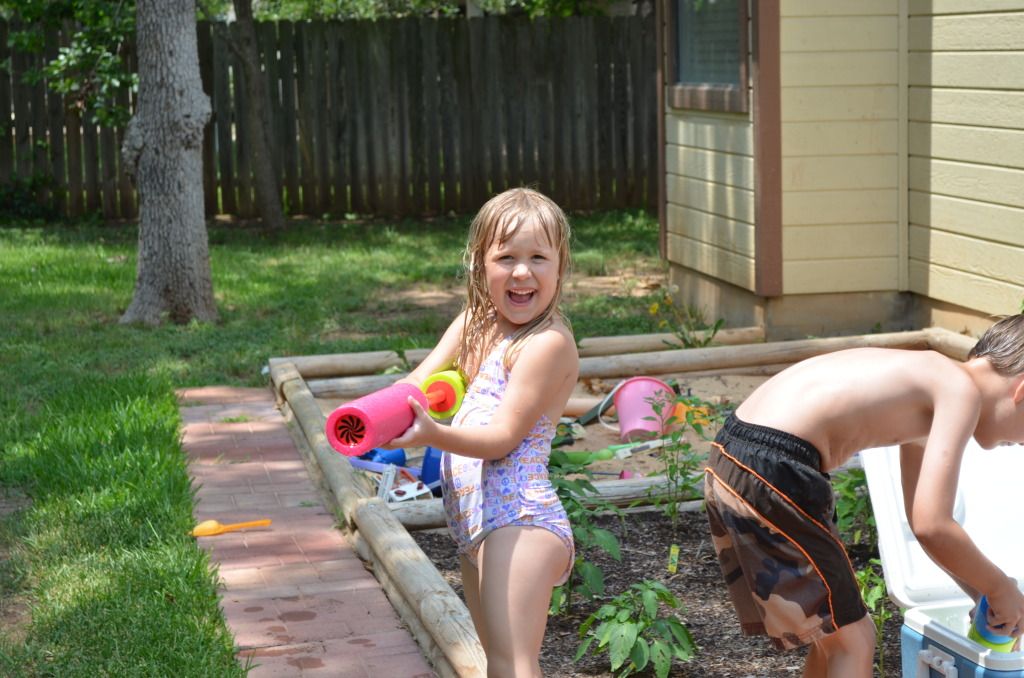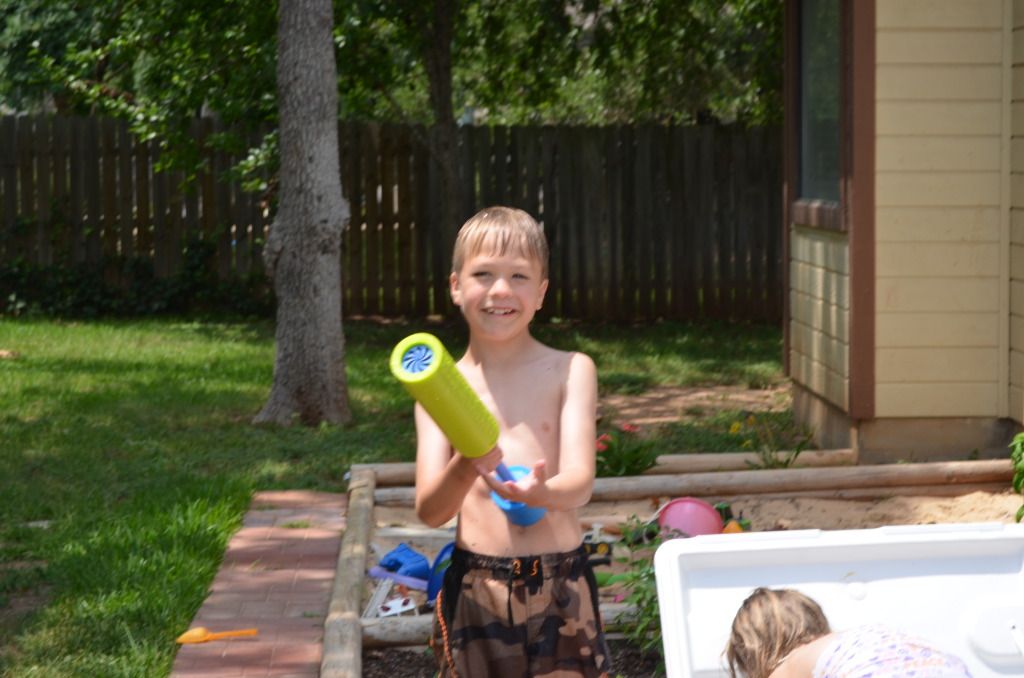 It always amazes me how something as simple as a little bit of water fun can generate such excitement.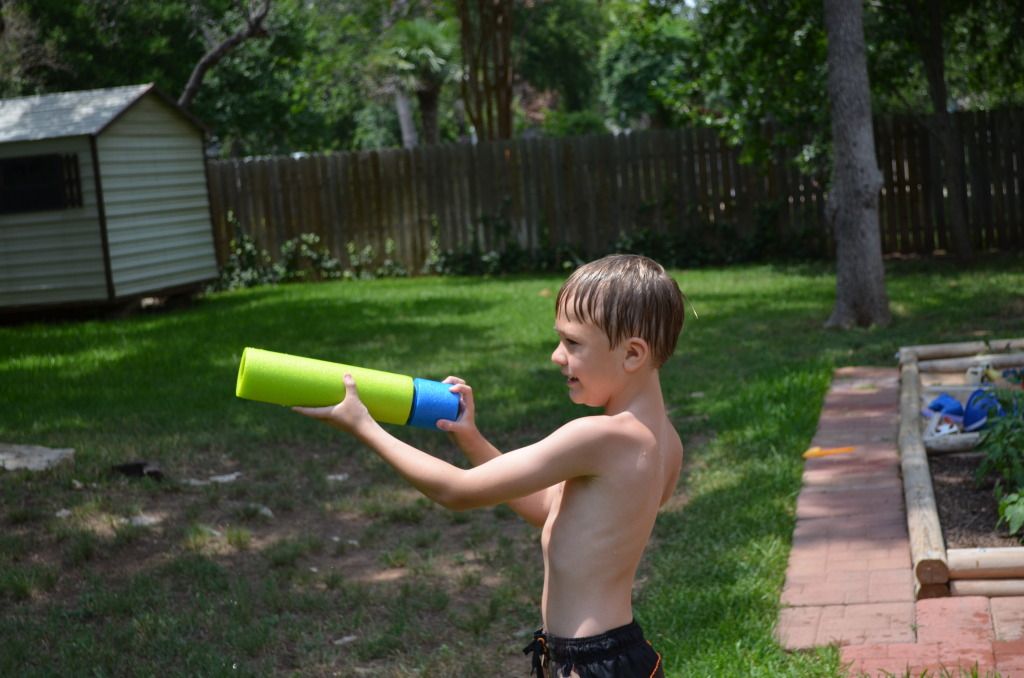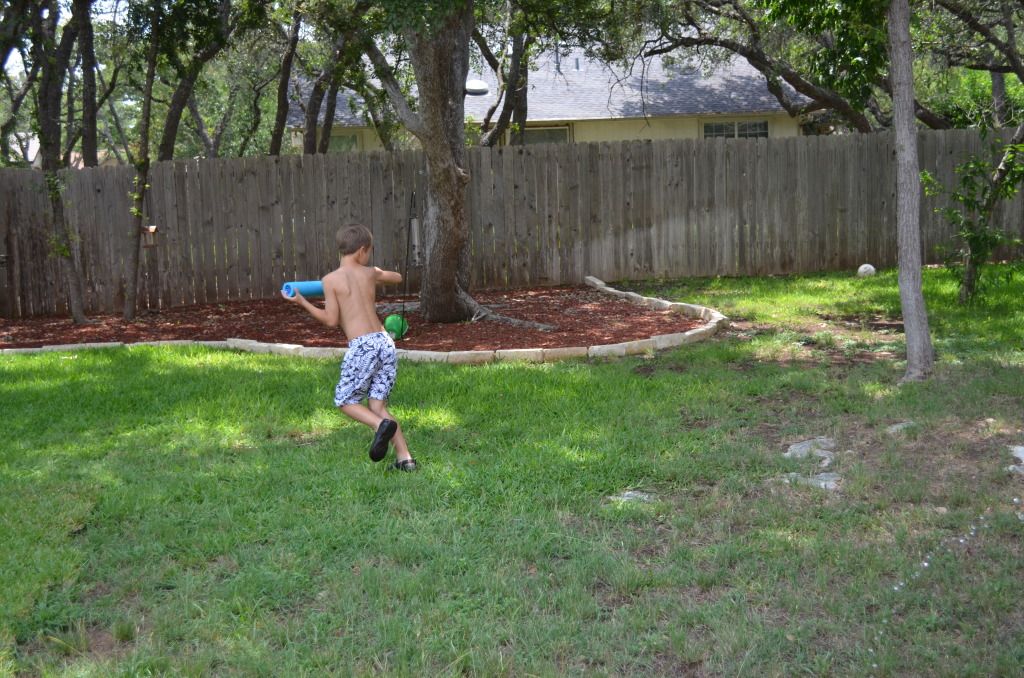 But, then I realize that they came by it naturally.  Sean and I are both drawn to sunshine and water, too. They get it from us.  Having fun in the water is one of the many things that we love about summer.
While this was our first water war of the summer, I certainly do not think that it will be the last.
It made for an active, fun day…one that had them just a bit tired at the end of the day.