One of the best parts of my summer morning is hearing the littles excitedly ask, "What are we doing on our summer fun list today?"  We look at the list and choose some things, usually trying to mix up the activities with indoor, outdoor, and food/snack options.
I like for the littles to have matching t-shirts when we go places like the zoo or Sea World. While they are generally right beside us, I like to find them quickly if we make a stop at the play area.  Since we are not positive of our exact schedule for those outings, we decided to make our t-shirts now so that we would have them for our little trips.
It was so much fun doing our tie-dye t-shirts this year, because, as a mom, I was really able to reflect on how much they have grown in their creativity and independence over the year.
I let them each choose their design, and then they went to work on their creations.  I helped Ethan some because he needed a little guidance with navigating the sections of the shirt so that it was not too heavily saturated with one color.  But, he was able to apply the dye himself and was very happy to be actively involved in the process.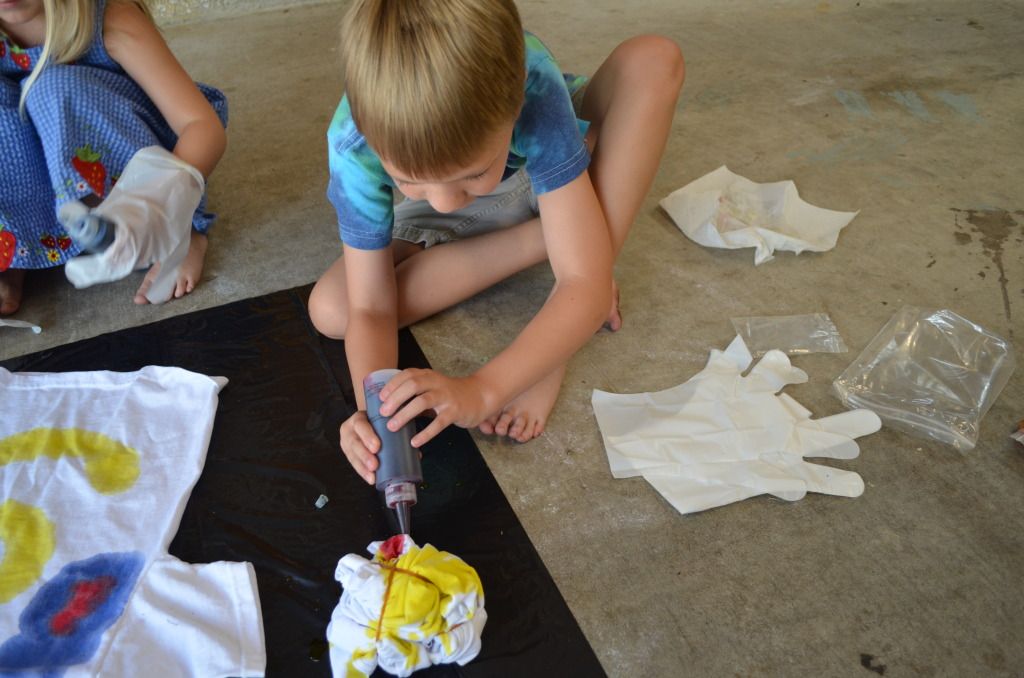 Summer knew what she wanted and immediately got to work on her design.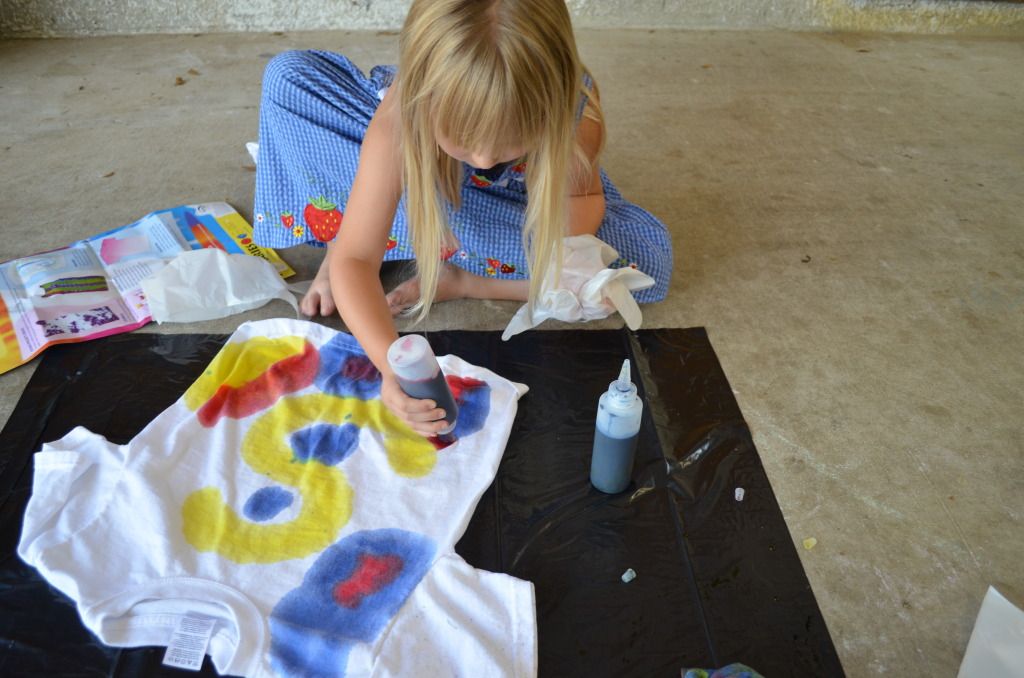 Gabriel waited patiently until Ethan and Summer finished, and then he started on his.  While he originally thought that it would look one way, he was very flexible when he realized that it was not turning out the way that he envisioned it in his head. I loved that he changed gears and just went with the flow, creating a new design, one which he loved.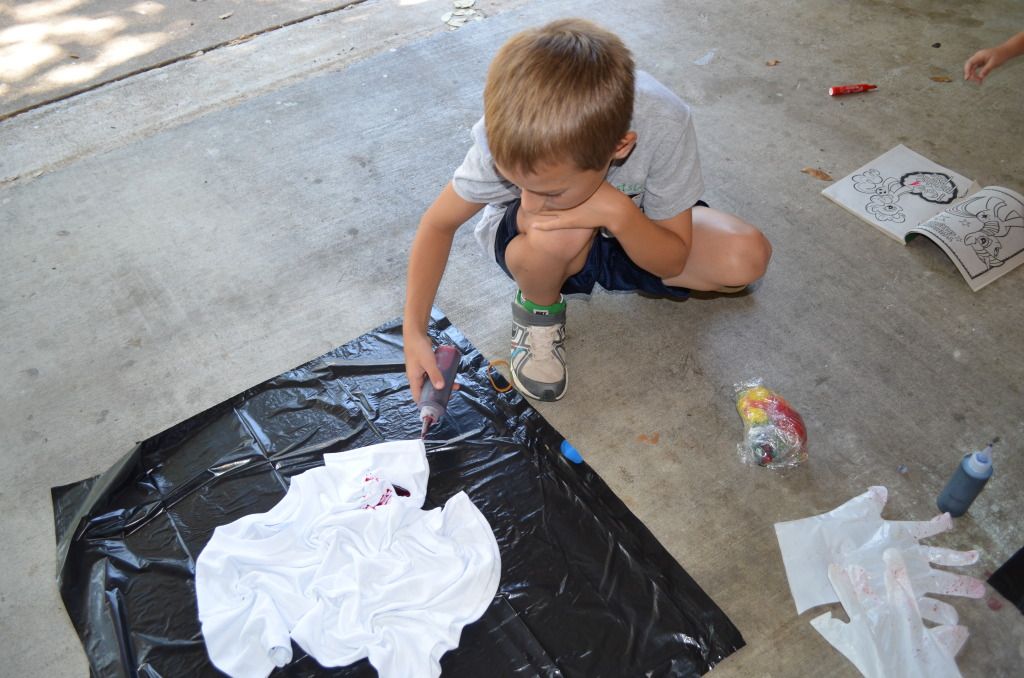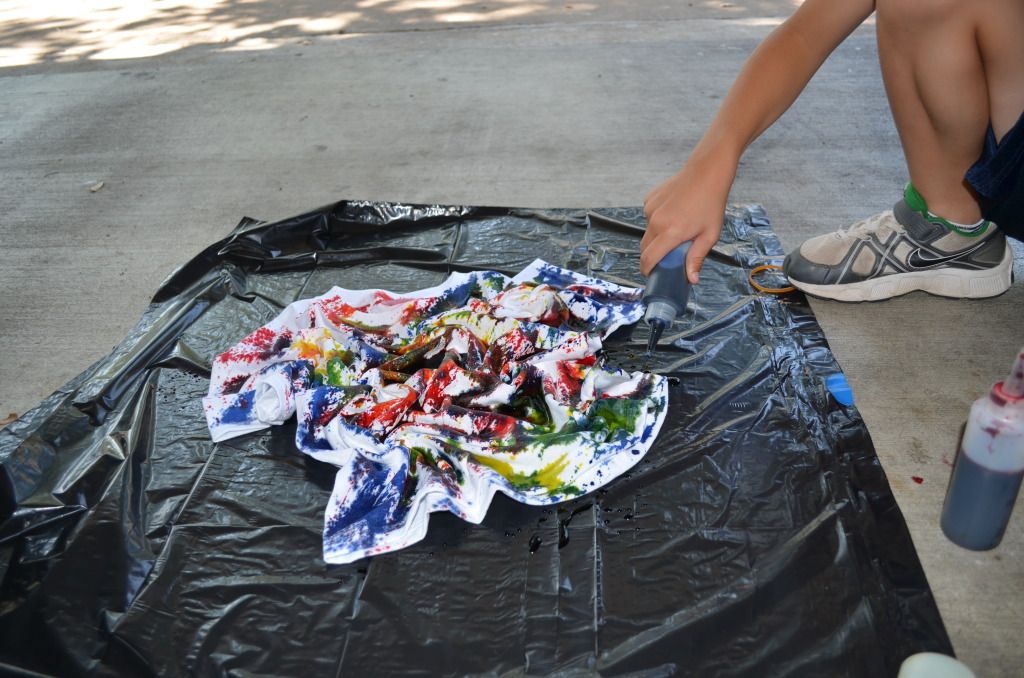 It was a fun morning of creating and watching imaginations at work.