Luckily, my littles always drink a lot of water.  Since they were all breastfed babies, water was the first thing that they drank out of their sippy cups when they were tiny.  I remember thinking that they would only want milk or juice when I weaned them.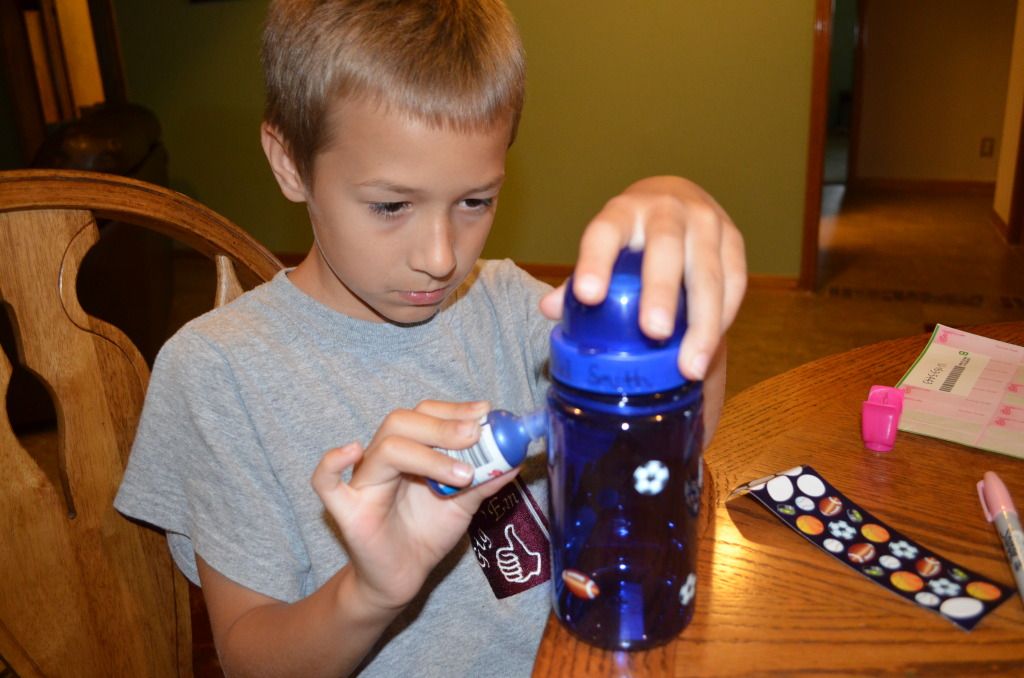 I was wrong.  They loved drinking water then, and they still do.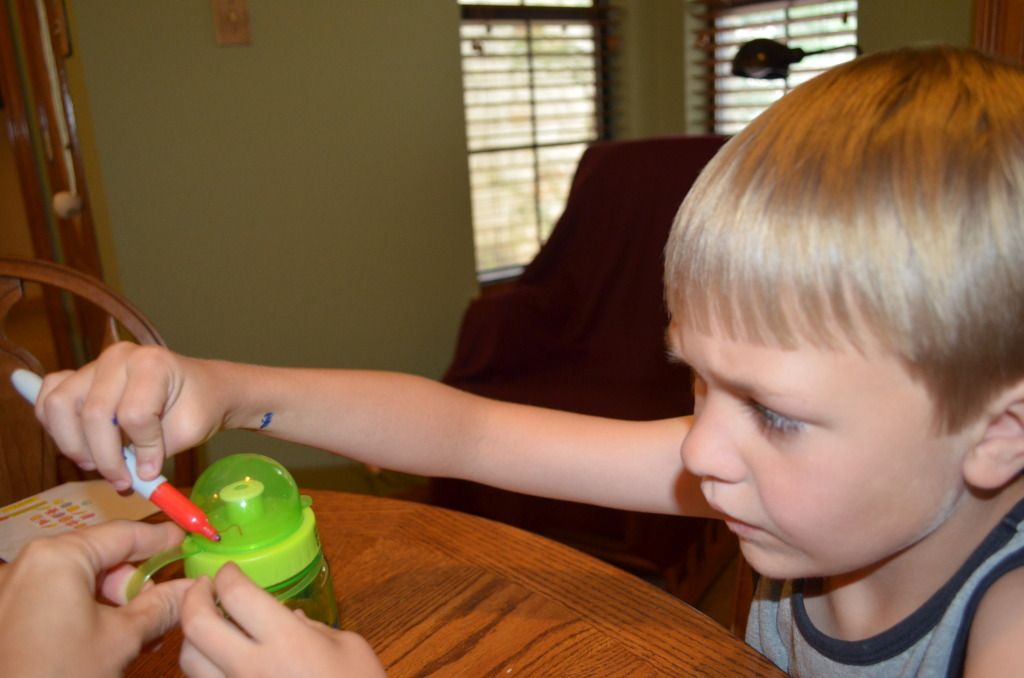 When Summer and I found these cute water bottles at Michaels in their colors of blue, green, and pink, I knew that we would decorate them as part of our summer fun.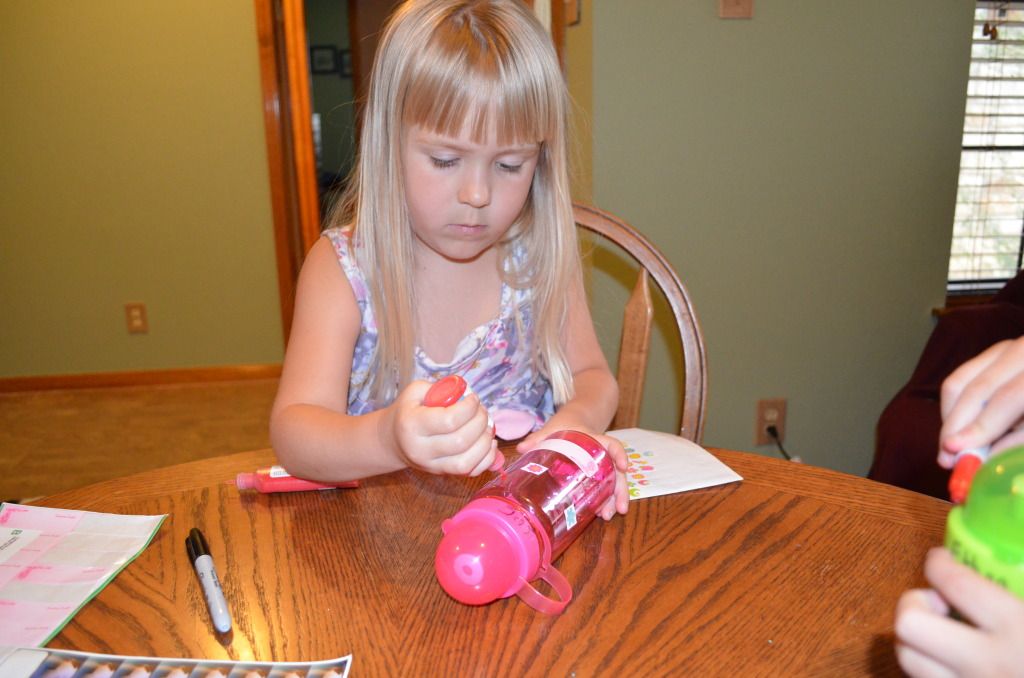 Yesterday, I dug through the craft closet and found some stickers, paint, and Sharpies.  I put it all out on the table and just let the littles decorate their bottles however they wanted.
The plan is to fill them up with water, leave them in the refrigerator, and grab them whenever we head out on our summer adventures.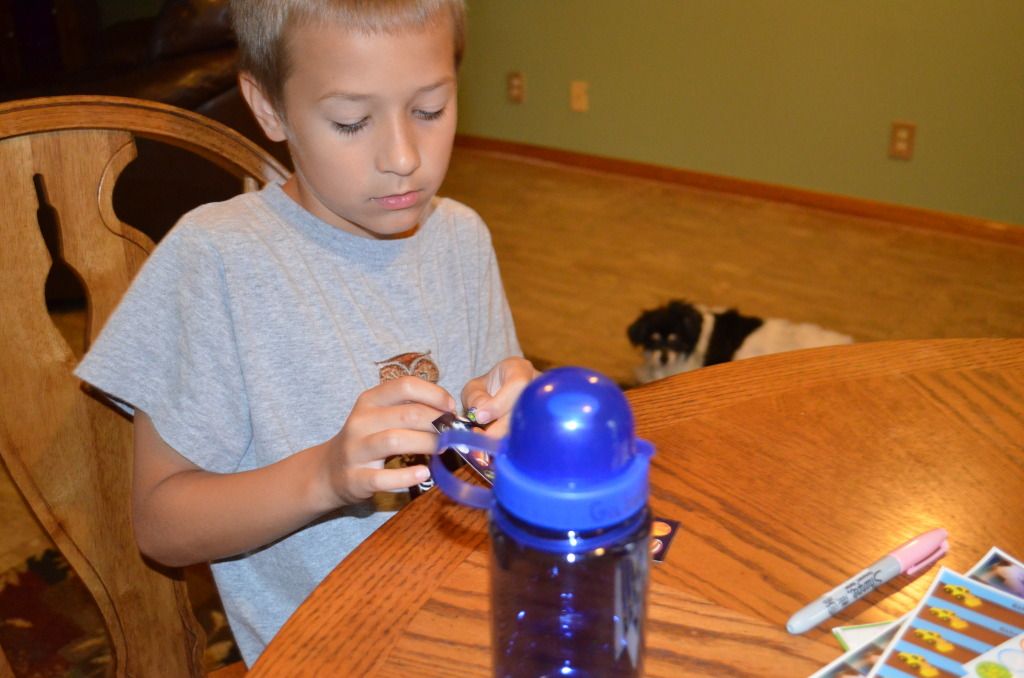 It was easy, fun entertainment for them, which is just the way I like it.