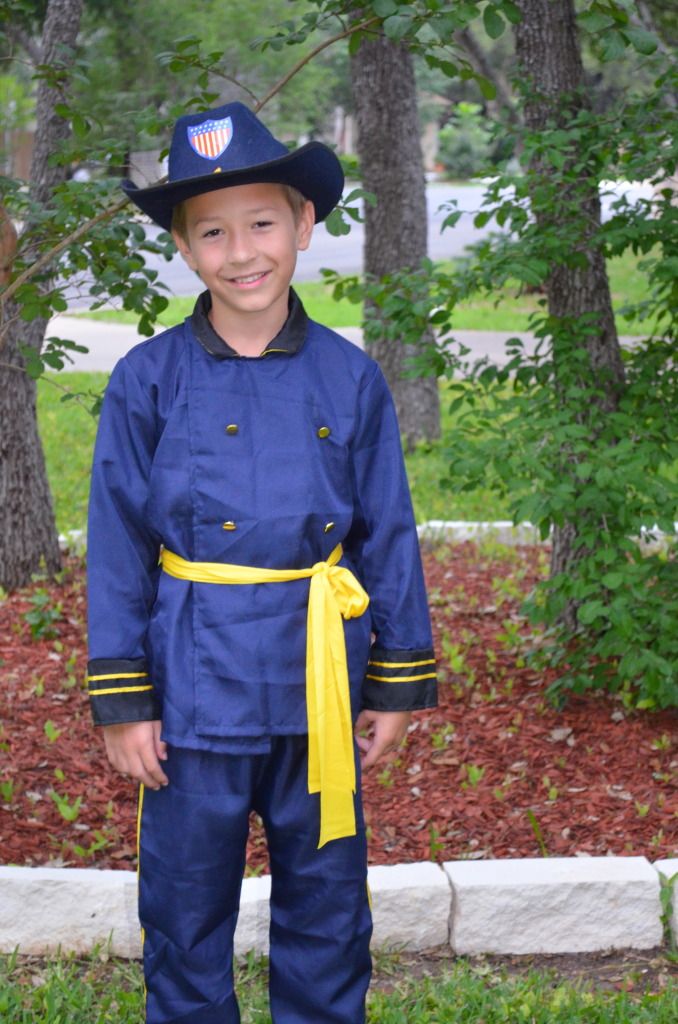 My oldest little is in 3rd grade.  His end of the year project was to research a famous American, write a report, and create a visual presentation for it.
A few Saturdays ago, we spent the day researching, writing, cutting, and pasting.  We discovered so much about Ulysses S. Grant, and it was fun learning together as a family.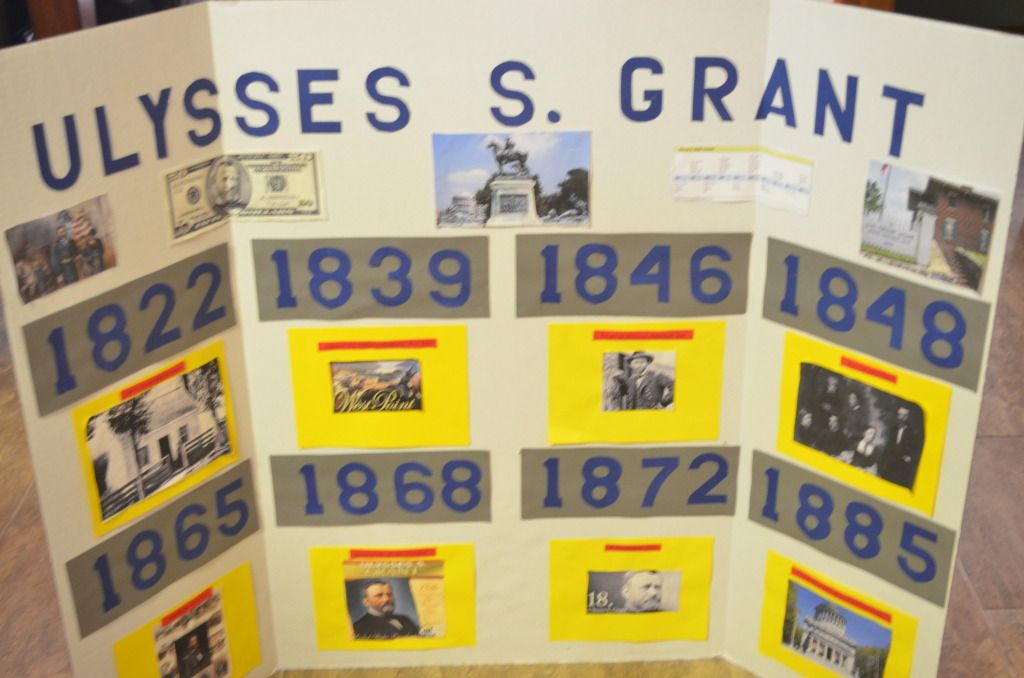 Today was his big day.  I told him that it was his day to shine.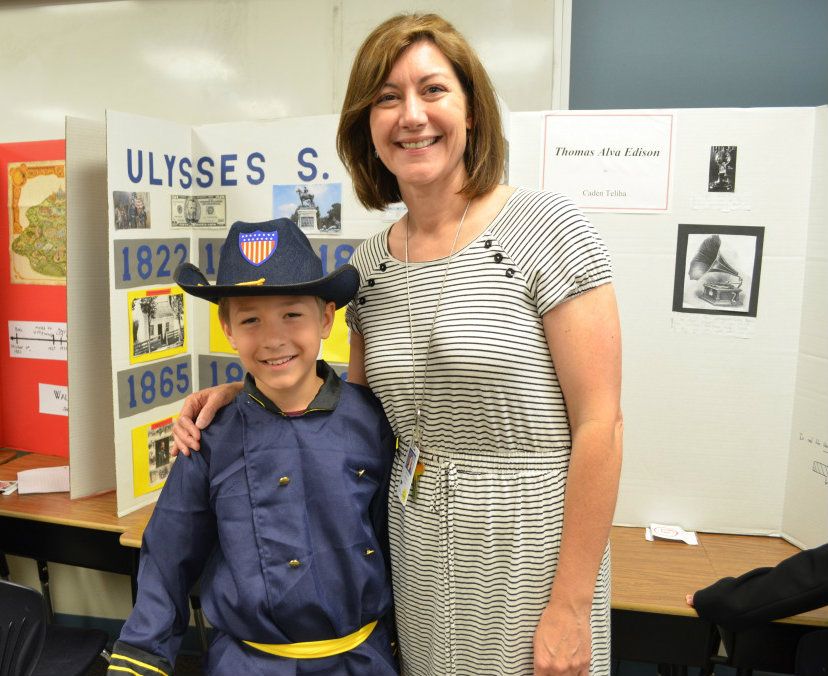 And, he did.  I was so proud of him.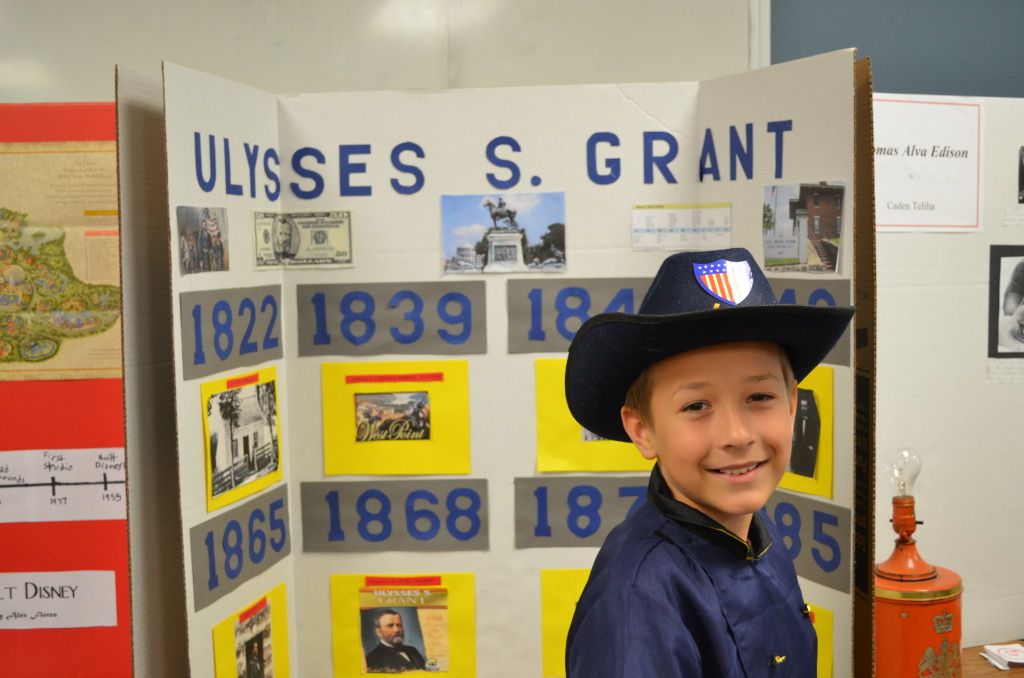 He memorized three facts about President Grant, and when parents and students pushed a pretend button, he would state the facts. "My name is Ulysses S. Grant.  I commanded the Union Army that ended the Civil War, freeing the slaves.  I am the 18th President of the United States and served two terms."
Yes, proud just might be an understatement.  I might have been beaming.