Today was all about Ethan.
He had his student led conference at school, which is where he shows me his work and how much he has progressed this year.
Admittedly, with Summer at home sick, I had a momentary lapse and forgot about it.
Luckily, it is a come and go affair, so I redeemed myself.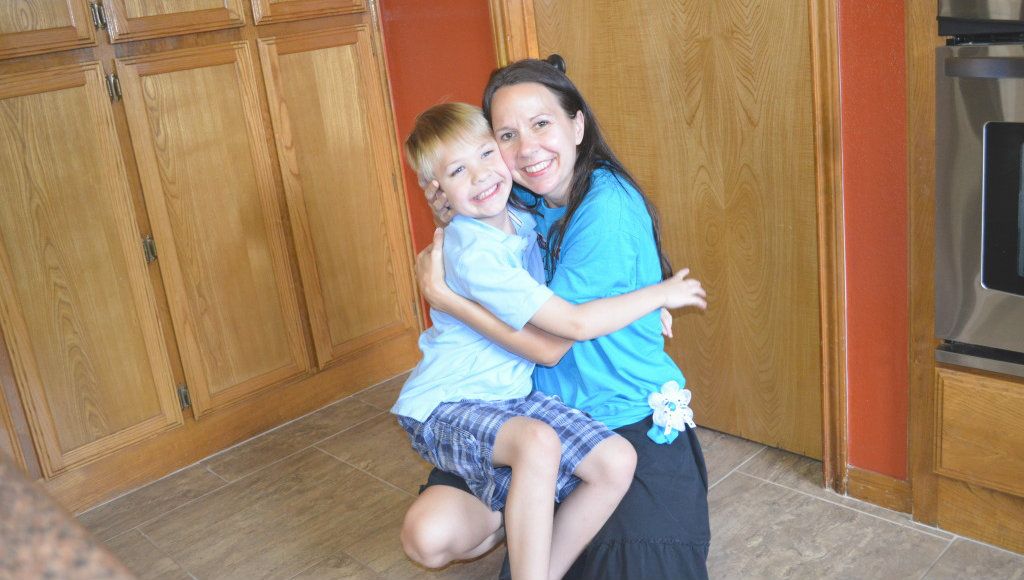 And, it worked out great because there were not any other parents there, which meant that we were able to have his amazingly awesome teacher there with us.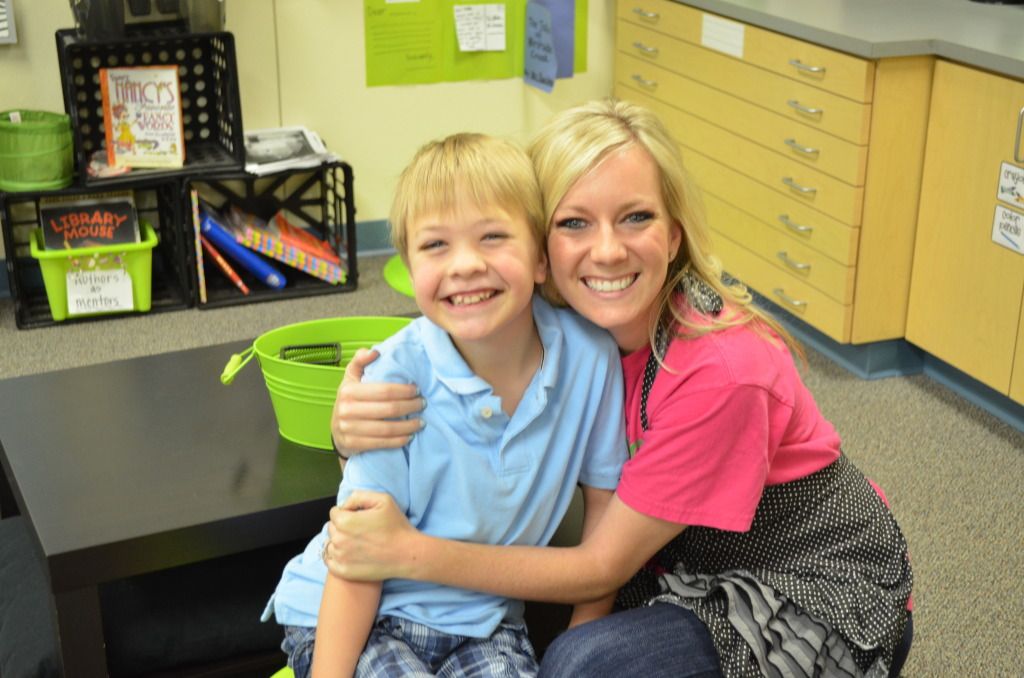 Have I ever mentioned how much I love Ethan's personality?  Or his laugh?  Both are highly infectious.  Truly. Being around him is like allowing a ray of sunlight to enter the depths of your soul.
While we went over all of his progress a few weeks ago at his ARD, Ethan was not there to hear everyone talk about how great he is doing.  Today was all about him showing me himself.  He was a bit distracted at times, but he still smiled from ear to ear when I would ask him questions like, "Ethan, did you do that all by yourself?"  Yes, his smile is truly priceless. And, today, well, I cannot even put into words how great it was to see my Ethan in his element, in his general education classroom where he truly shines.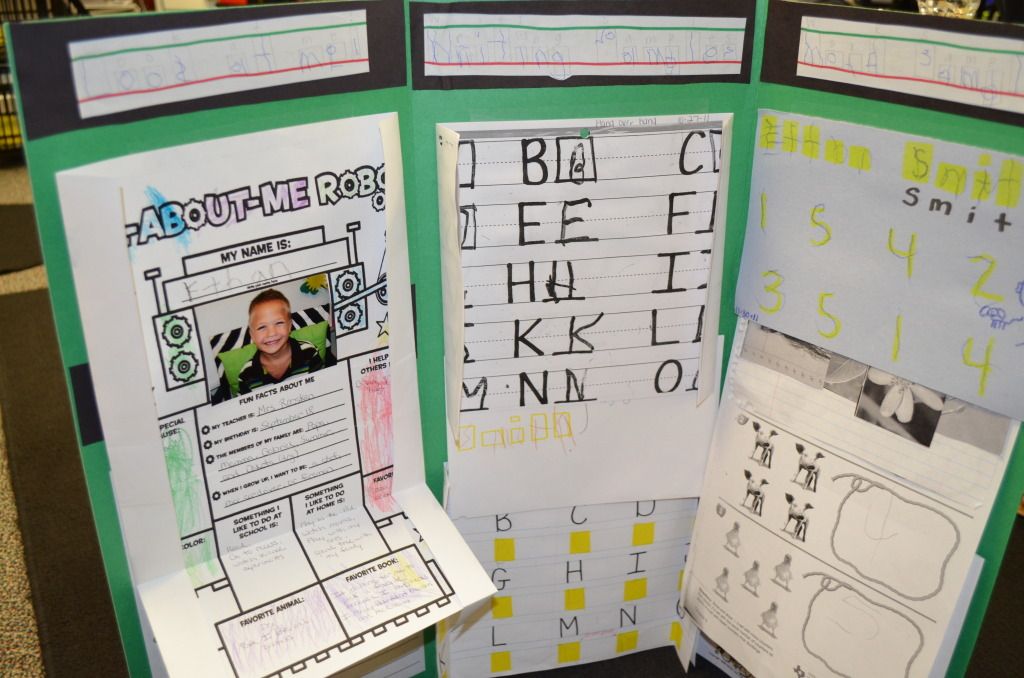 We have one more week of school.  One more week to soak up having a mini me at home, a 1st grader, and a 3rd grader.  One more week to walk down the halls of our amazing school, totally in our comfort zone because we know our classmates and our teachers quite well by now.  One more week to live in the moment and embrace everything that is special about this particular time in our lives.  One more week to count down the days until….school's out for summer!!