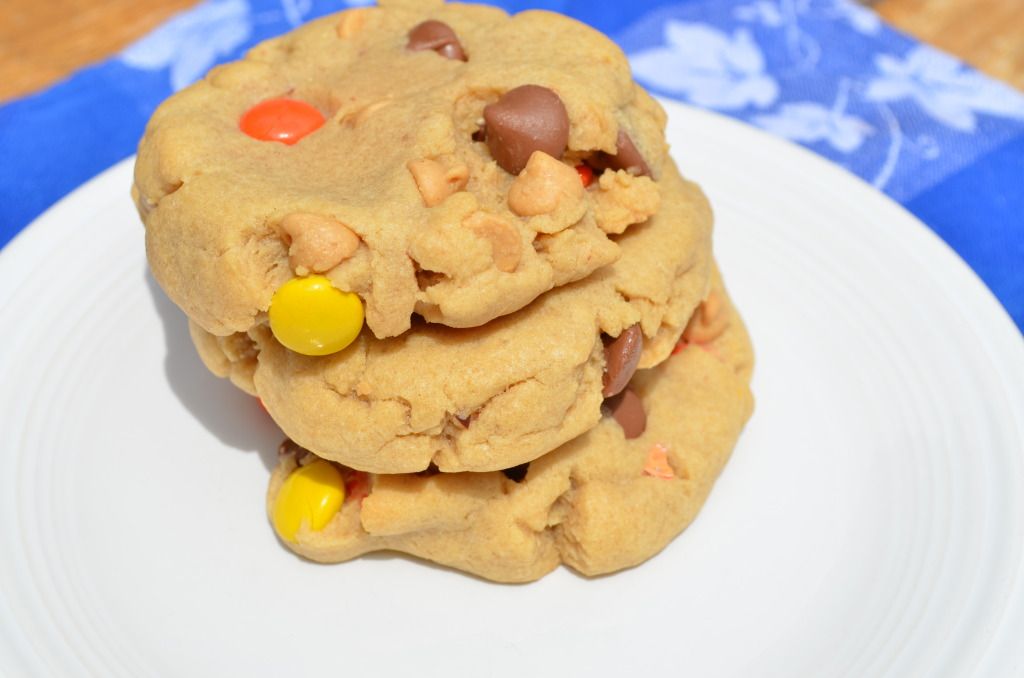 Happiness is Friday.  Always.
Happiness is 8 1/2 more day of school until Summer Break.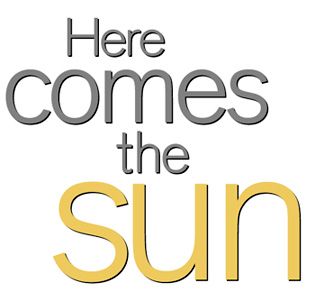 Happiness is making our Summer Fun List.  I have started a Pinterest board, and I plan to make a complete list this weekend.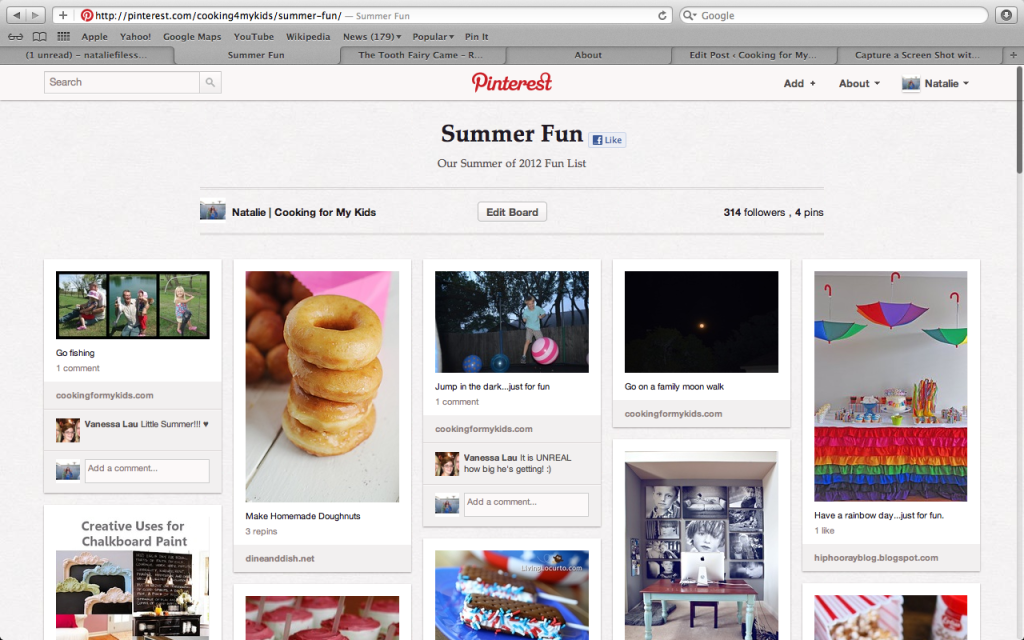 Happiness is a colorful playscape.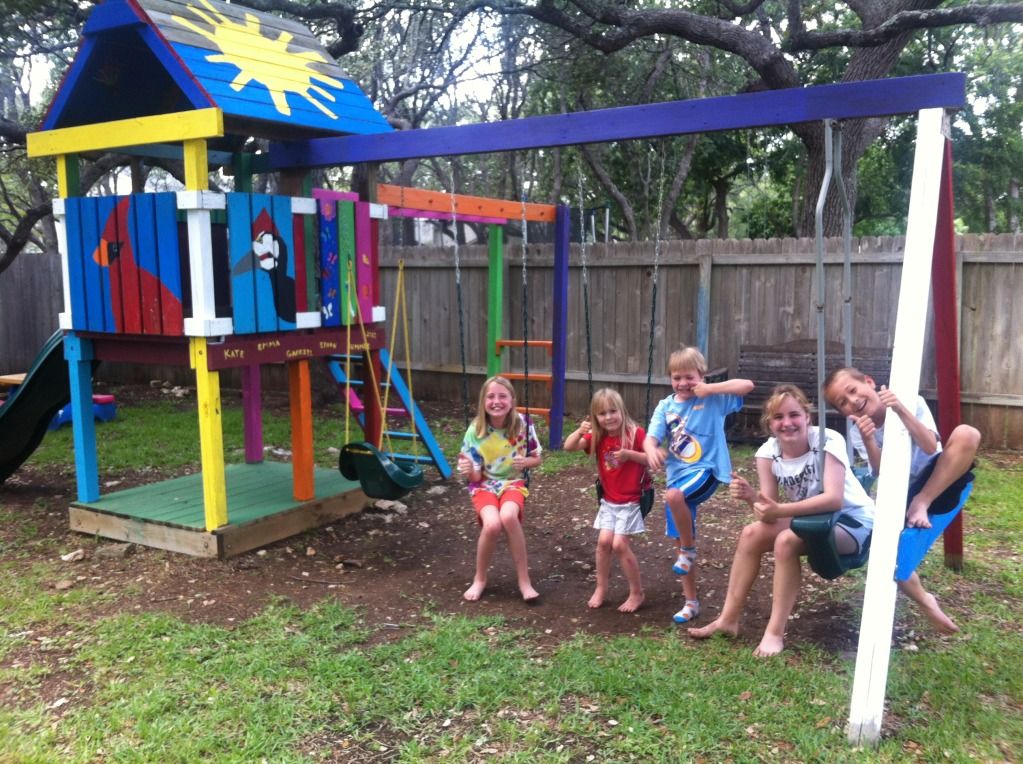 Happiness is watching my littles at the lake/tank.
Happiness is cookies, especially when it is a good combination of chocolate chip, peanut butter, and Reese's Pieces candy.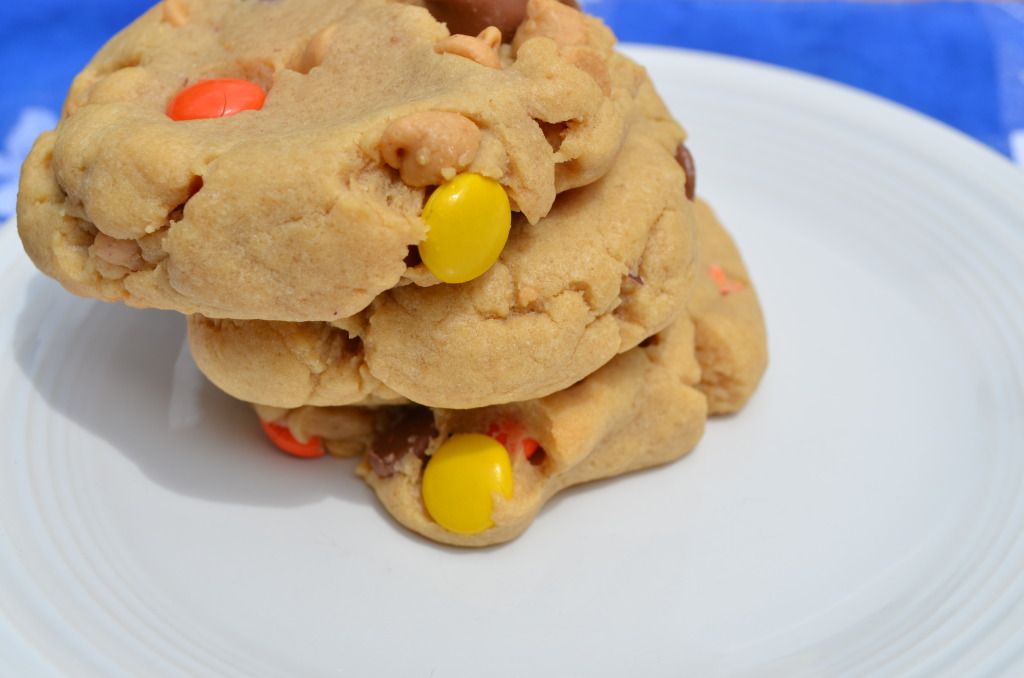 When I saw this recipe by Brown Eyed Baker, I could not quit thinking about them all day. By mid-afternoon, I had sent Michelle a tweet letting her know that my cookies were in the oven.  For the recipe, jump on over to Brown Eyed Baker.  Needless to say, these cookies made us all so very happy.
Have a happy weekend!
I linked up at the following: