Ethan has had a great week.  The school year is coming to a close, and we are all feeling it. It is an emotional time of year.  We are tired, sad, and happy all rolled into one.  While we realize that the road is a long one for our sweet Ethan, we know that this year has brought so many positive advances, changes, and just pure beauty.
The best way that I can describe Ethan's week is in pictures because it sums up his sweet happy life this week.
He is swinging on his own.  It is one of those little secrets that he kind of kept to himself. It is a skill that many children learn in Kindergarten.  The fact that Ethan is only a year behind is awesome!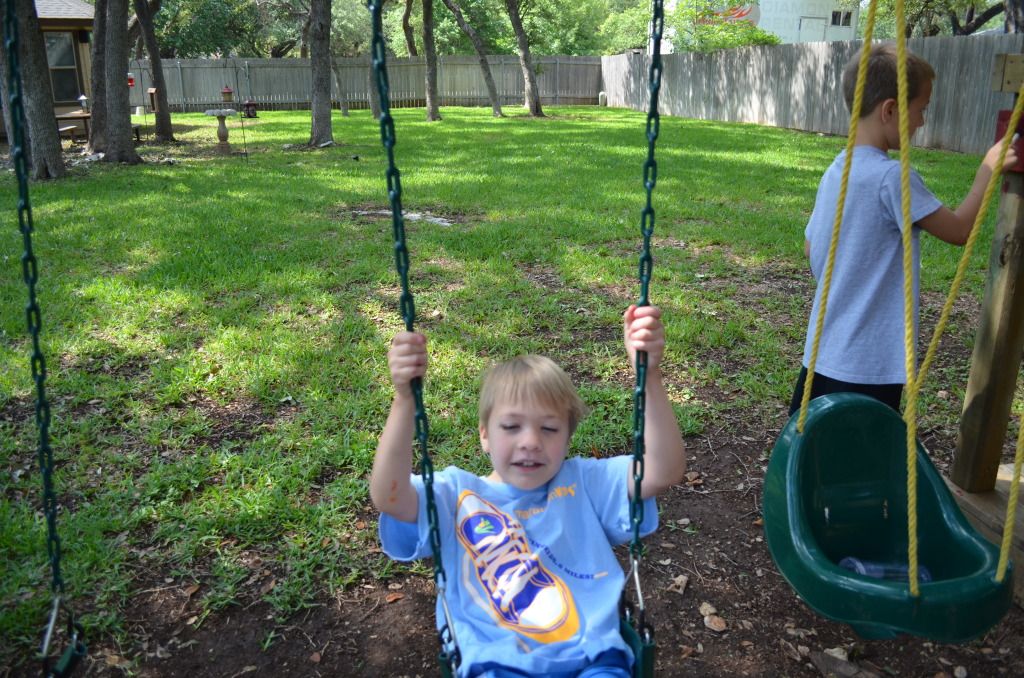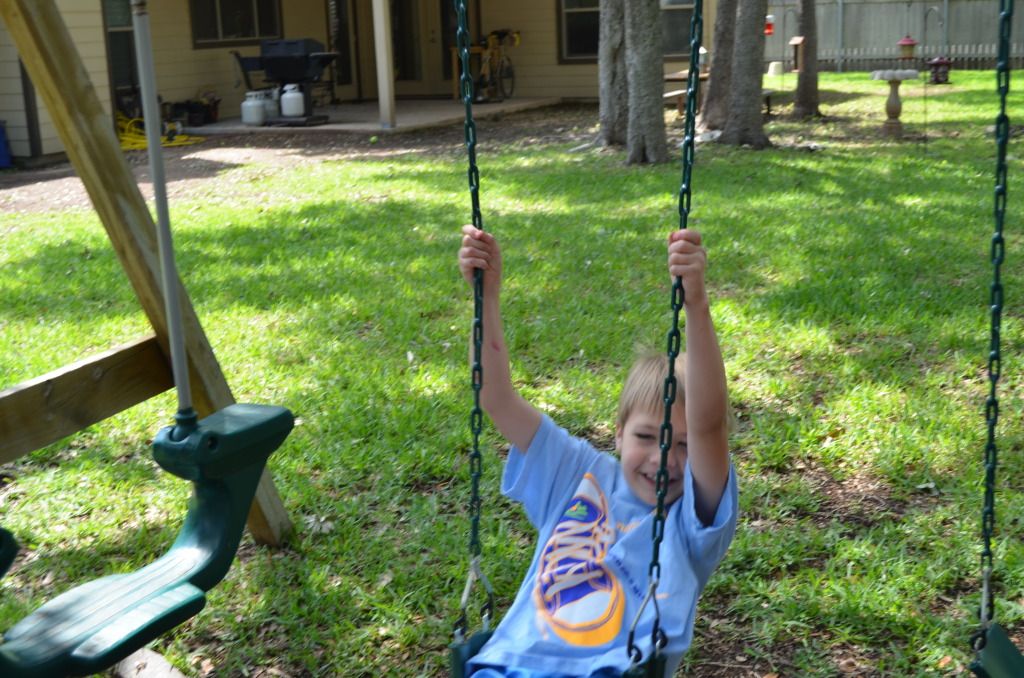 He is learning to ride a bike without training wheels.  If he could let go of the fear, he could totally do it. I think that most children learn at some point between the ages of 5-6.  Once again, if Ethan can master it this summer, he will only be a year behind that curve.  We know that he can do it.  He just needs to believe in himself.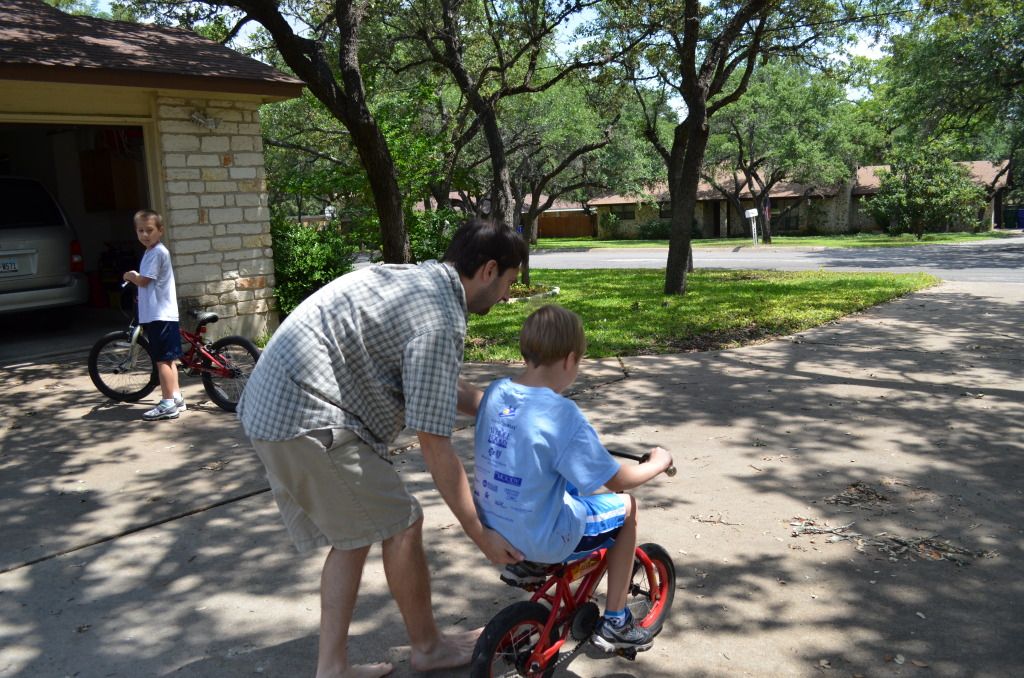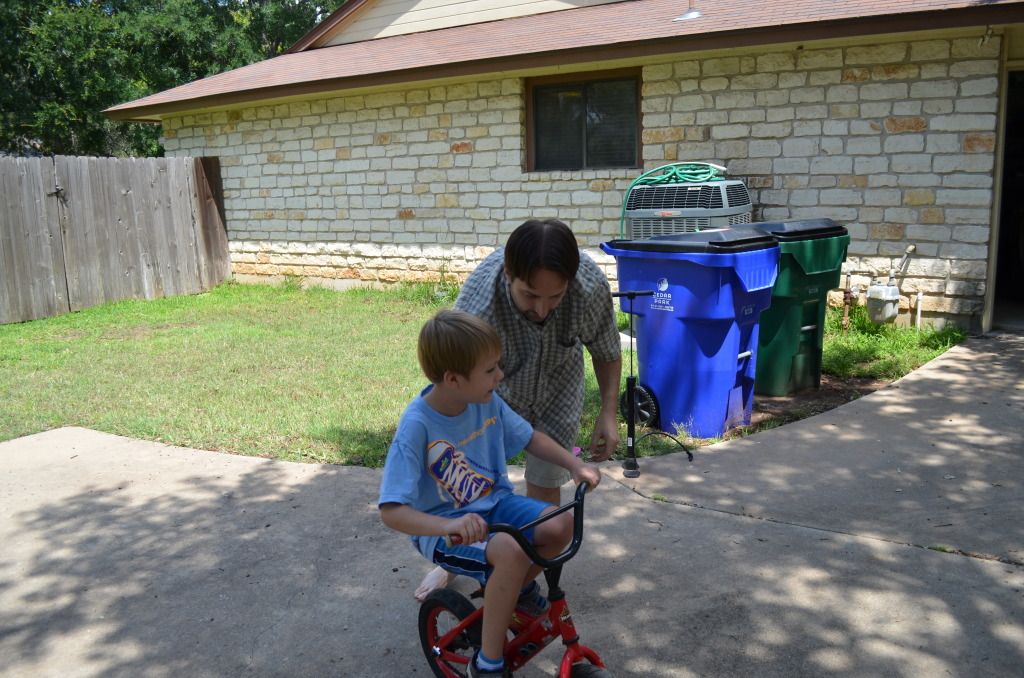 He is painting like a big kid.   He was not quite as interested in it as the other kids, but I think that is age appropriate.  He had much more interest in jumping and swinging than painting.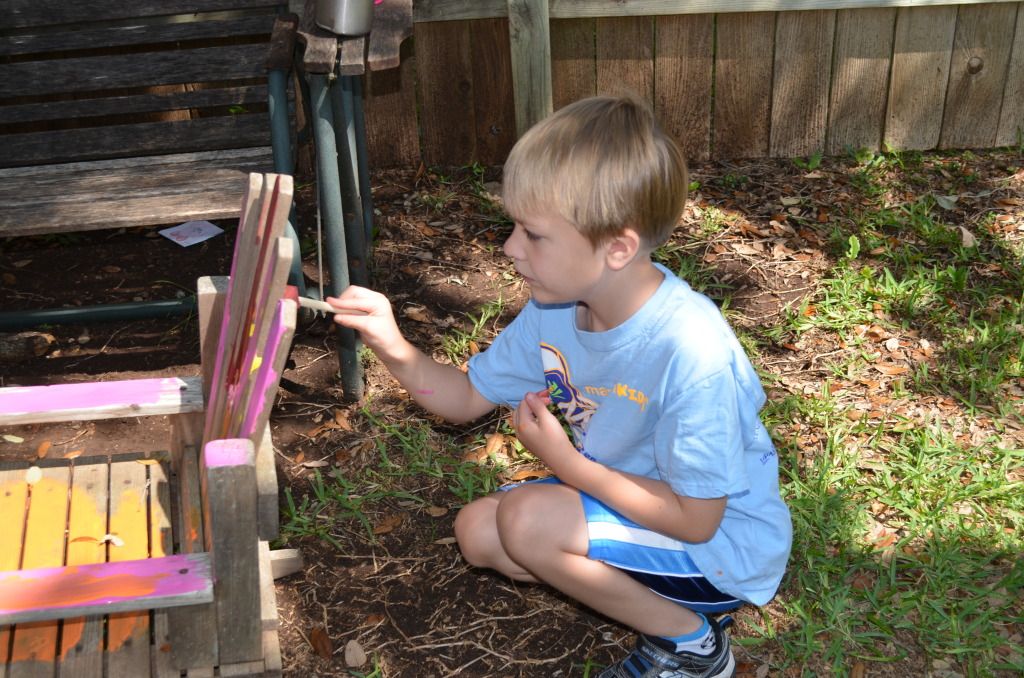 He is jumping all the time.  And, his jumps are high.  Or, as he likes to say, "up, up, up, high!" There was a point when we honestly did not know if he would be able to jump as high as the other kids.  Wow, were we ever wrong.
He is spreading his joy.  Always.