Gabriel received a Betta fish for Christmas from Santa Claus.  He was thrilled.  He was in a little fish bowl, and we all enjoyed watching him.
But, we quickly discovered that he needed more room.
And, once we got a bigger tank, we wanted more fish.
We received different information about how well a Betta can live with other fish.  One sales person, who had a Betta fish, was very convincing when he told us that it would be okay to get more fish.
So, we did.  Everything was good at first.
Then, we bought more fish.  They all looked so beautiful.
And, Flash, the Betta, seemed much more concerned about himself than any of the other fish.
Until the lights went out, and the next morning, we had one dead fish.  However, we did not see any evidence of an attack, so we were not sure if maybe it was just a fluke.
Later that day, we found another dead fish.  Three days past, and all of the fish were co-existing beautifully….until yesterday morning.  I found another dead fish, with evidence that it had been attacked. I removed Flash from the tank and gave myself a pep talk about how I was going to break it to Gabriel.
When he got home from school, I told him what happened, and…he handled it beautifully. He very maturely said, "We need to take Flash to a lake where he can live with other fish." He knew that we could not get more fish as long as Flash remained in the tank.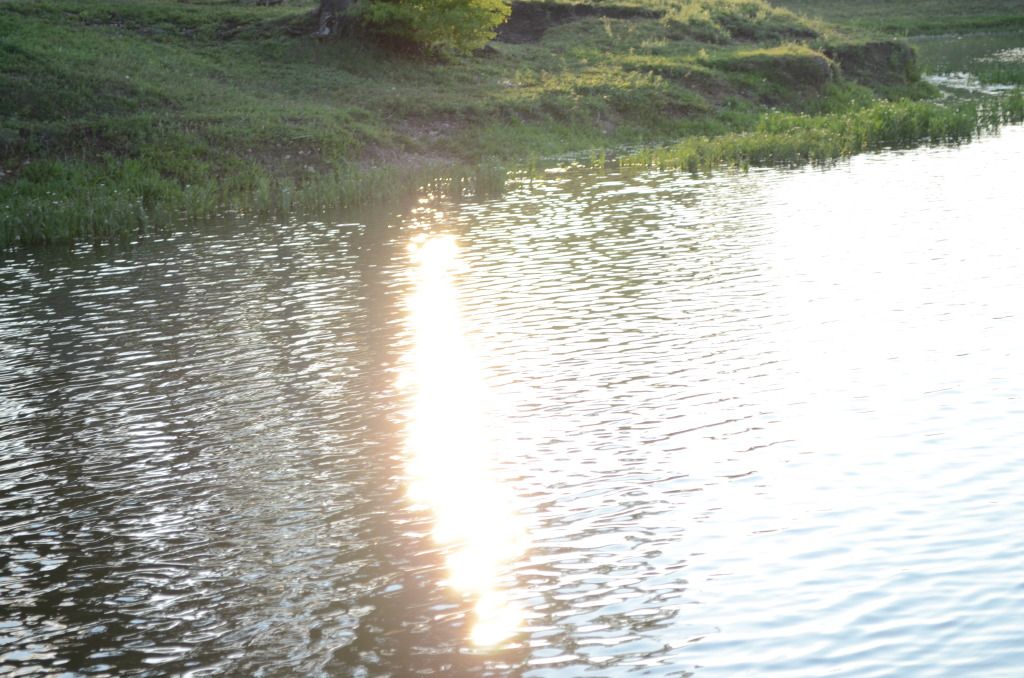 So, we took a little field trip to a small lake last night.  We had a little ceremony, of sorts, and Gabriel was very peaceful, as he put Flash into the water.  Sean and I handled it worse than he did.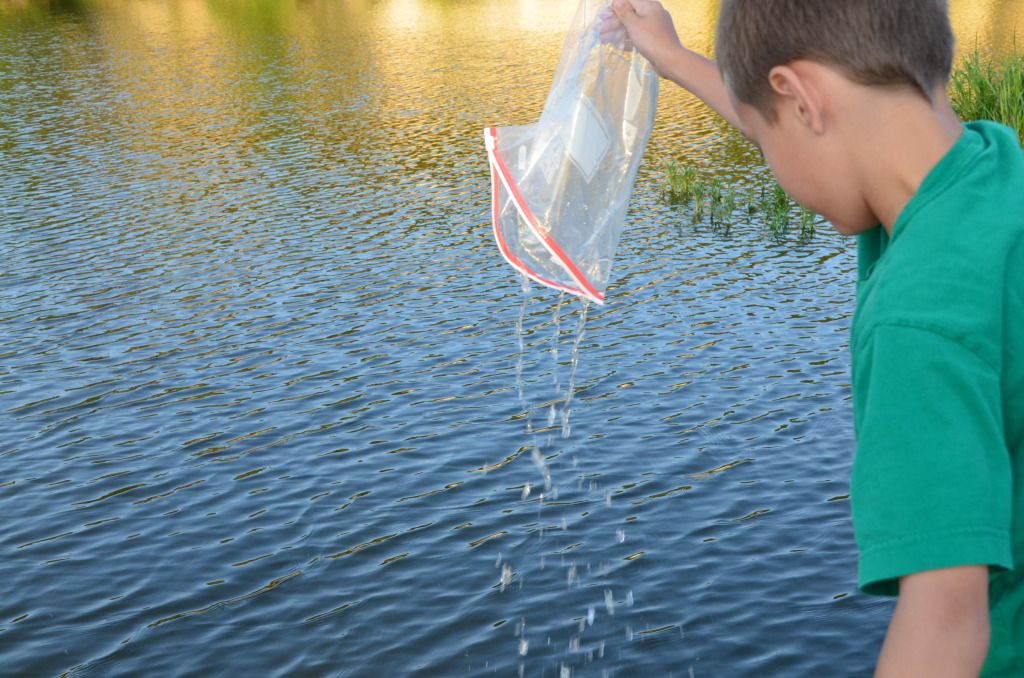 Luckily, the lake is a beautiful place, the ducks were out in full force, and the littles had a nice time just playing by the water before we loaded up to head back home.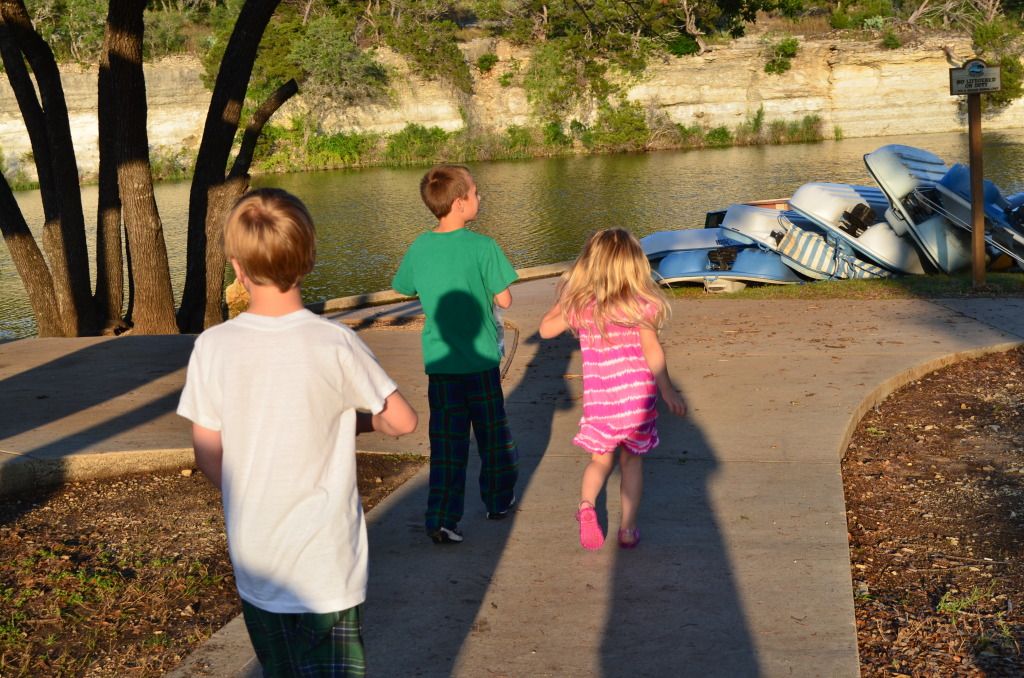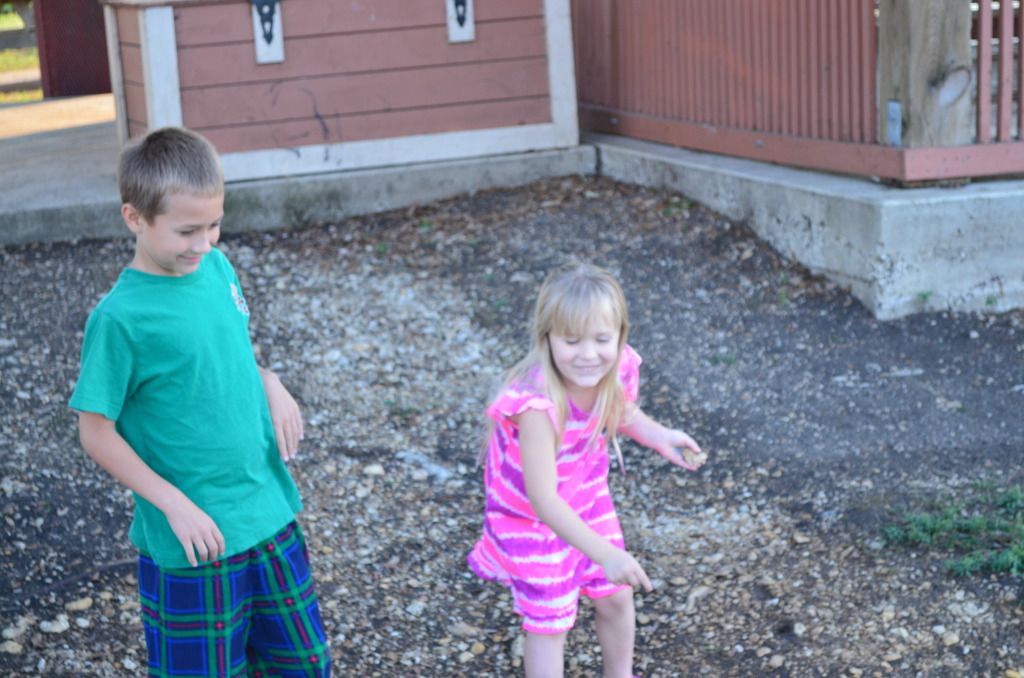 It was one of those mommy moments, though, where I so wanted to take away the pain of losing something.  I wanted to wrap him in my arms (which I did), and tell him that everything would be okay (which I did).  I also wanted to tell him that he would never feel loss or hurt again, but I knew that was a promise that I could not make to him.  What I could do, though, was tell him how proud I was of him, hug him tightly, and let him know that Flash would be happier now.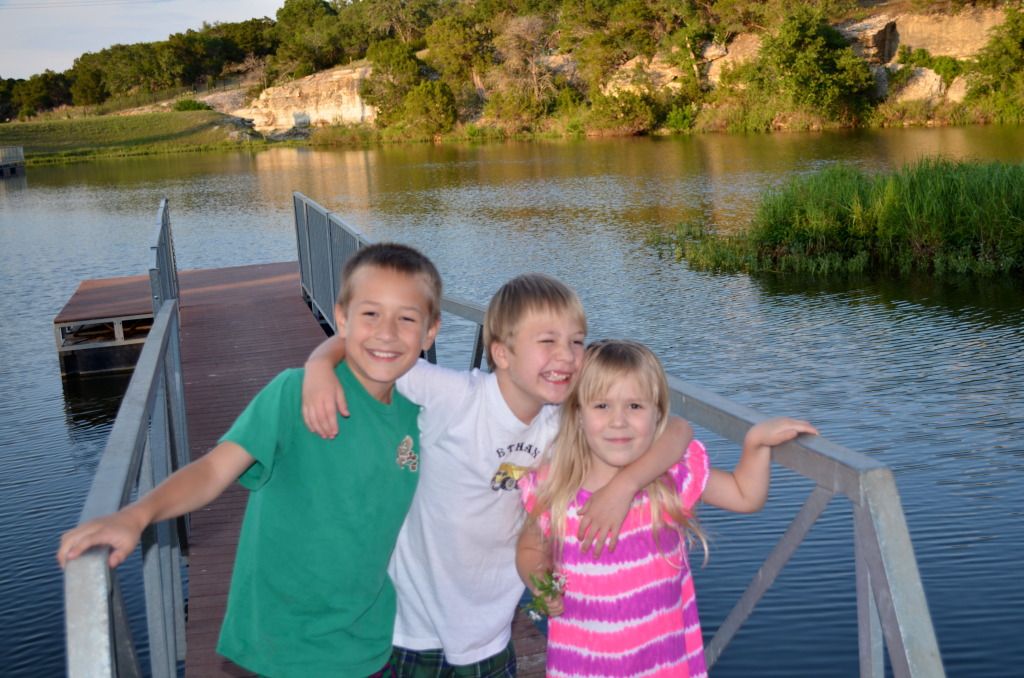 I do know that he will feel heart-break, loss, and disappointment again.  But, I also know that I will be there to hug him and tell him that I love him.  While I am always mindful of how I parent, wanting to develop everything in my children, including independence, that will make them succeed in the world, there is one thing that I know, without a doubt. I can never, ever love them too much, protect them too much, or support them too much.  I believe that they will be successful because of the love, the protection, and the support.  It is part of what is creating them into the beautiful, amazing little individuals who I am so proud to call mine.