The boy who made me a momma is amazing in so many ways.  While I am connected to all of my children in uniquely special ways, Gabriel is the one who first said those amazing words – "Momma".  He is the first one of the littles who told me that he wants to marry me when he grows up.  And, he is the one who still says that he never wants to leave home.  He is my oldest baby, and he paves the way for the other two littles in so many beautiful, amazing ways.
While I love all of my children equally, it is one of the joys of motherhood, knowing that I love them differently, as well.  They are all tied to me in different ways and have different pieces of my heart, soul, and mind.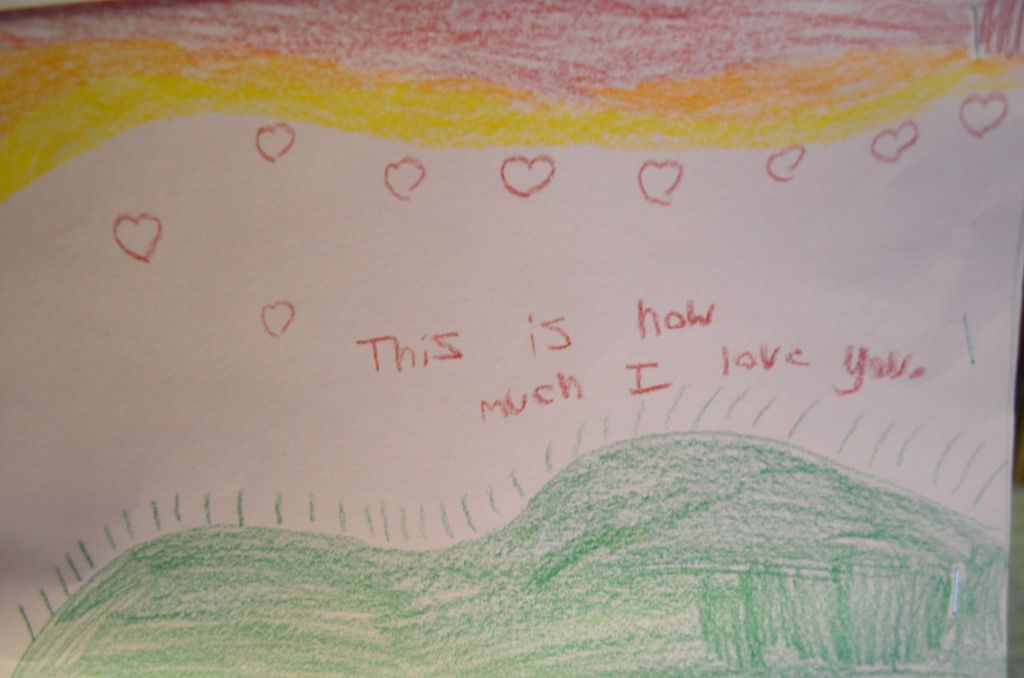 After Gabriel was born, I remember repeatedly telling Sean, "Thank you!"  I was just so happy to be a mom.  I immediately knew that I wanted more children.  I knew so quickly, that I announced it in the labor room.  However, I had to wonder how in the world it would be possible to love again as much as I loved my little baby at the moment.  Luckily, as soon as I held Ethan and then Summer, I knew that love knows no bounds.  It is endless in so many ways.  The heart has the capacity to just continue stretching and expanding.
Gabriel and I are connected.  While I would not consider him a Momma or a Papa's boy, it is me who he comes to when he is sick, needs comforting, or is scared.  It is Sean who he goes to for the fun and the questions.  It is a good balance.  Sean is happy to have the fun, and I am so happy to have the nurturing.  That is not to say that Sean does not provide the nurturing, and I do not provide the fun.  We both have those roles, as well.
When Gabriel handed me the Mother's Day poem that he wrote for me, the first thing that I thought was, "Do not cry when you are reading this.  Stay strong.  Get through it for him."  And, I did.  It is only now that I read it to myself with tears in my eyes.  My oldest boy just totally gets me.  He described so much of the heart and soul of who I am.  I love that.  I love that he knows me so well.  Oh, how I hope that we always have that connection.  I have to think that hearts that are intertwined always stay that way.
This is a poem for my mom.
Who loves to cook for others.
Who loves for her kids to be happy.
Who is the best mom in the world.
Who is a superb cook and mom.
Who will always be the best in me.
Who lends us all her love when we are sad.
Who gets up early and gets us ready.
Who is always equally fair.
Who I will always love.
Who made us who we are.