When I made the bubble gum machines for Summer's birthday, I knew that I wanted to somehow incorporate them into Teacher Appreciation week.
Then, I saw these cute little Smarties bags on Pinterest, and I knew exactly how to incorporate the bubble gum machines.
I made them, put Smarties inside, tied a ribbon around them, and added a tag that said, "Thank you for helping me become a Smartie this year."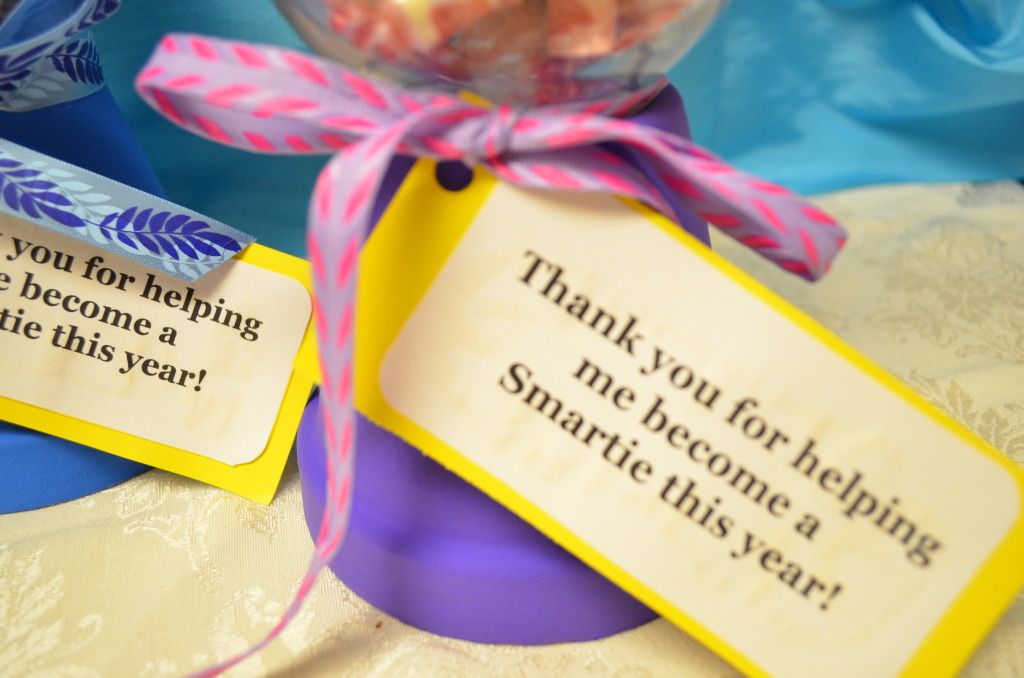 They were simple, fun, cute, and perfect for Teacher Appreciation.