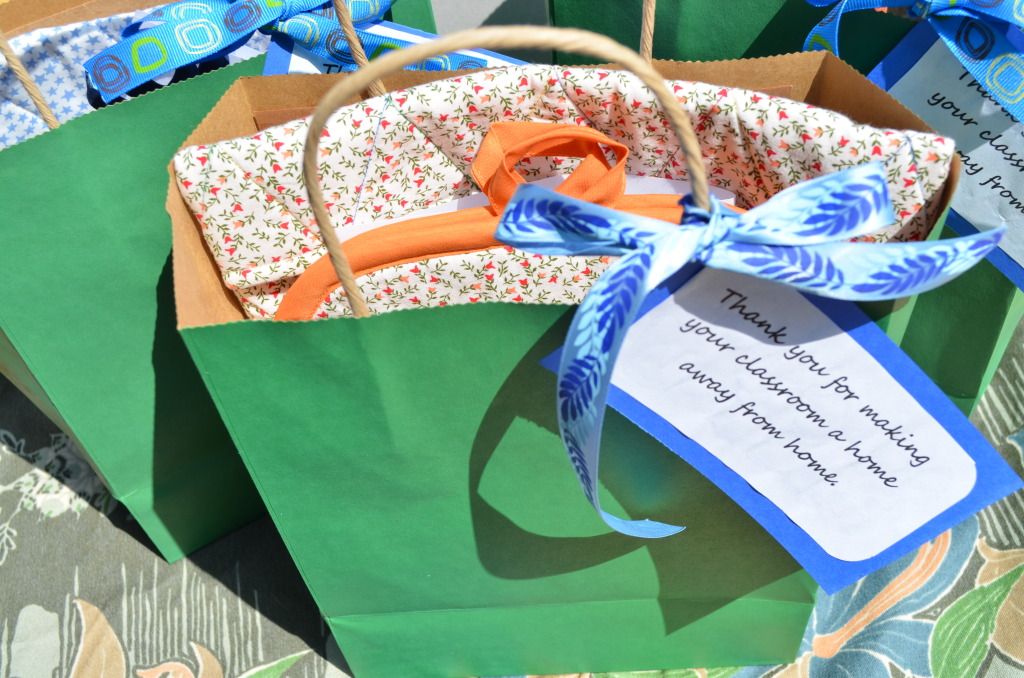 A few months ago, I asked my super-talented mom to make me some potholders and potato bakers to give to the teachers for teacher appreciation week.
She came through in a big way.  She made matching potholders and potato bakers, and she embroidered cute designs on each of them.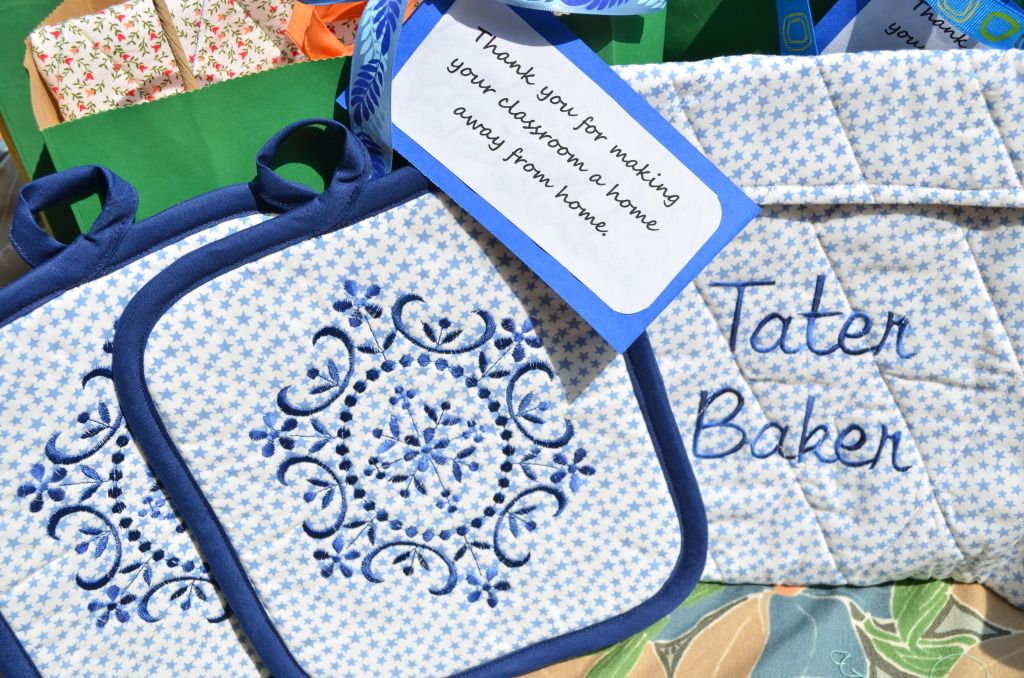 As I was looking at them yesterday, I was trying to decide how they could go with the "thank you" theme of Teacher Appreciation Week.  Then, I had a lightbulb moment.  I typed up little tags that said, "Thank you for making your classroom a home away from home."
Because, that is what my littles need for 7 hours each school day.  They need a place where they can be comfortable enough to be themselves, knowing that they will be loved, nurtured, taught, challenged, supported, and accepted.  And, I so appreciate the teachers who give them all of those things.
I have linked up at the following: