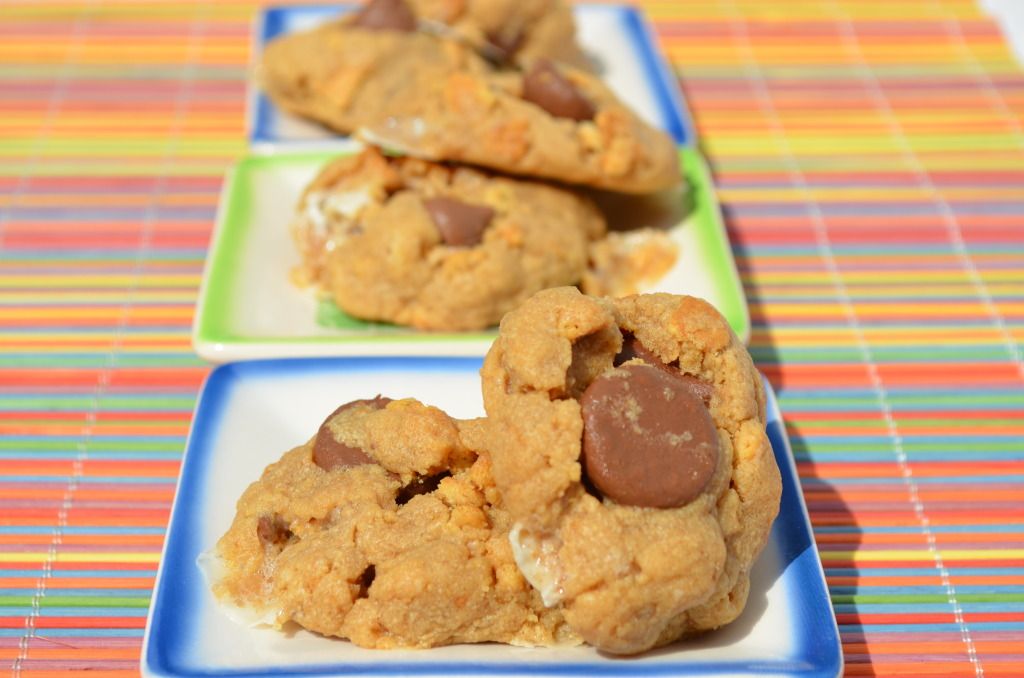 Happiness is Friday.  After a week of state assessment tests for my oldest boy, getting up earlier to cook a real breakfast, and worrying about making sure that he was not worried about anything, I am so ready to rest and unwind this weekend.
Happiness is watching my oldest boy play his last soccer game of the season on Saturday.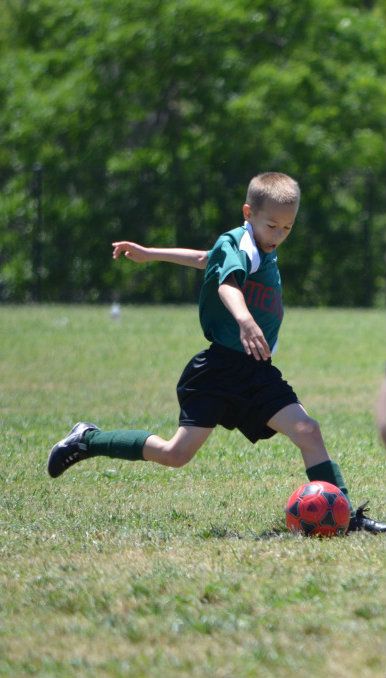 Happiness is watching my littles enjoy some milk and cookies after school.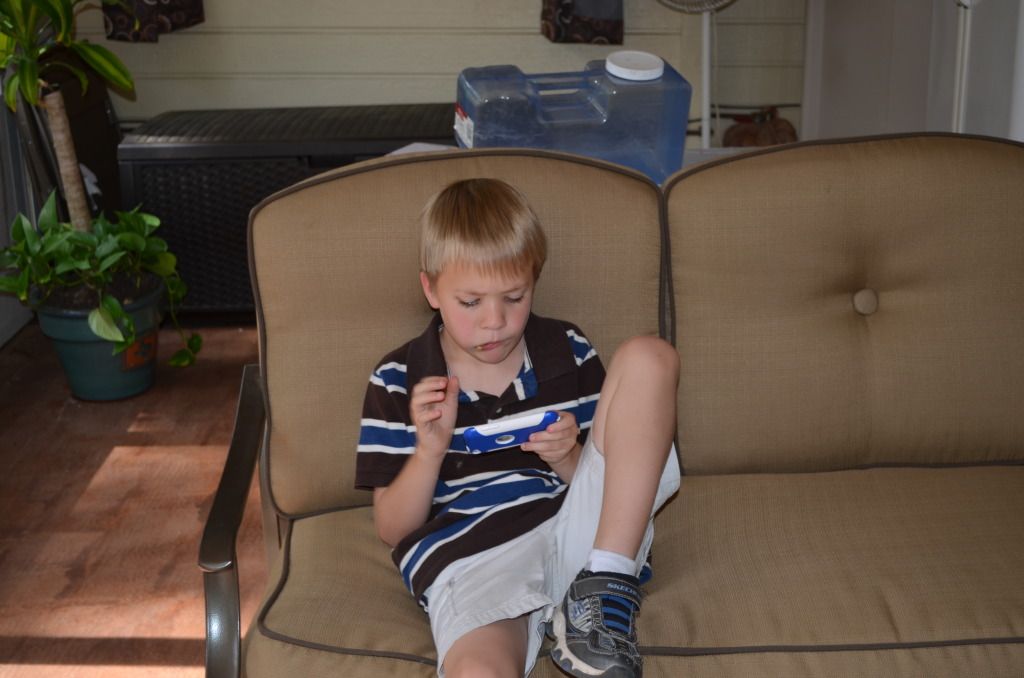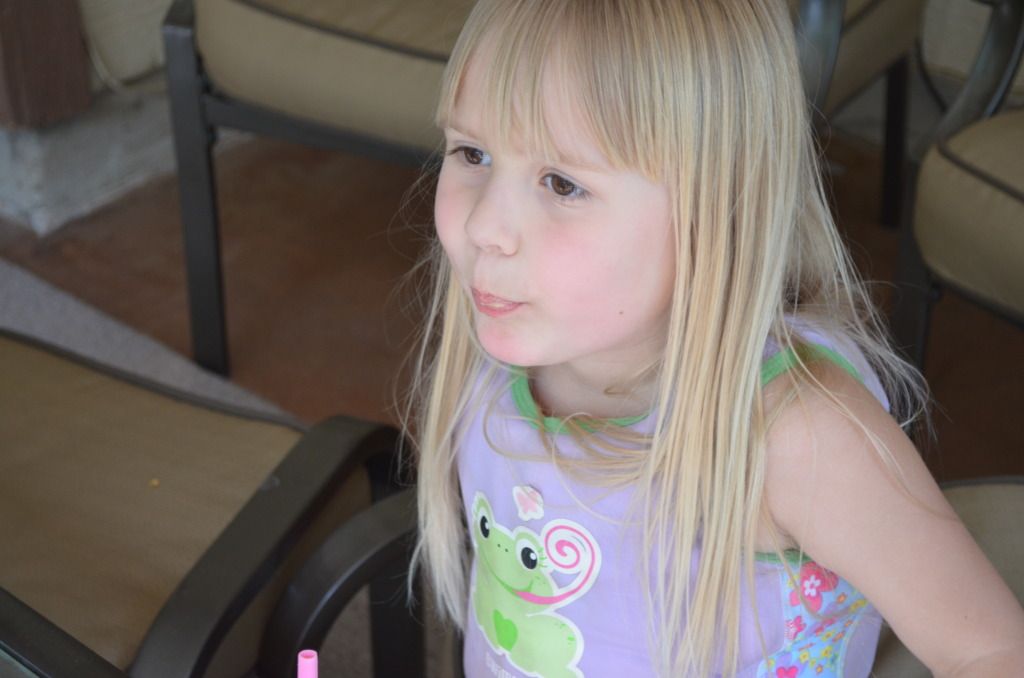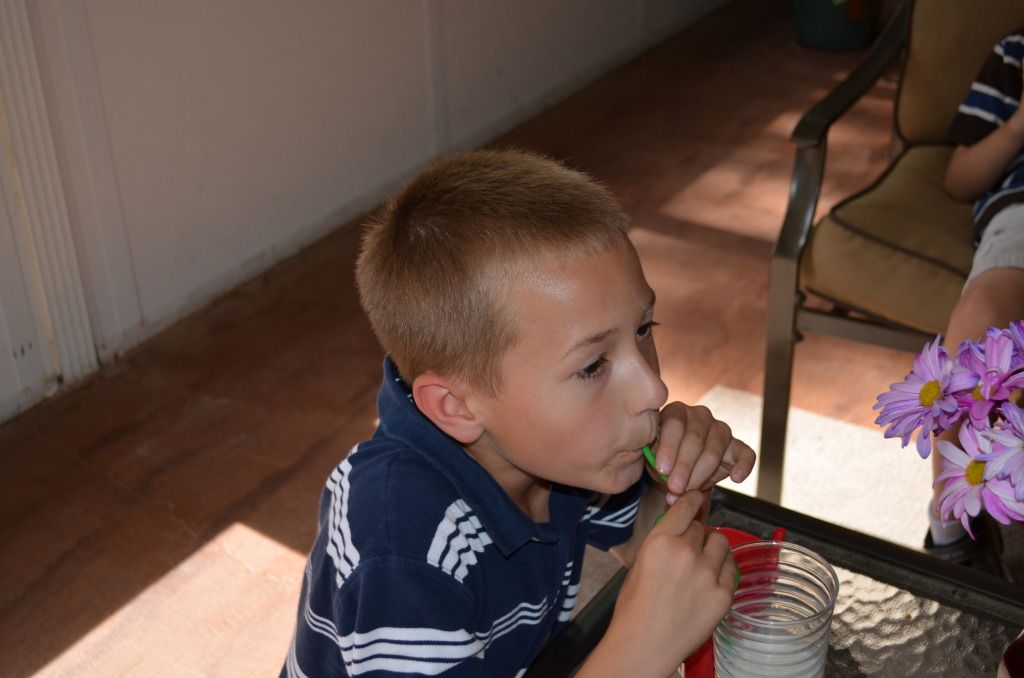 Happiness is watching my littles catch butterflies.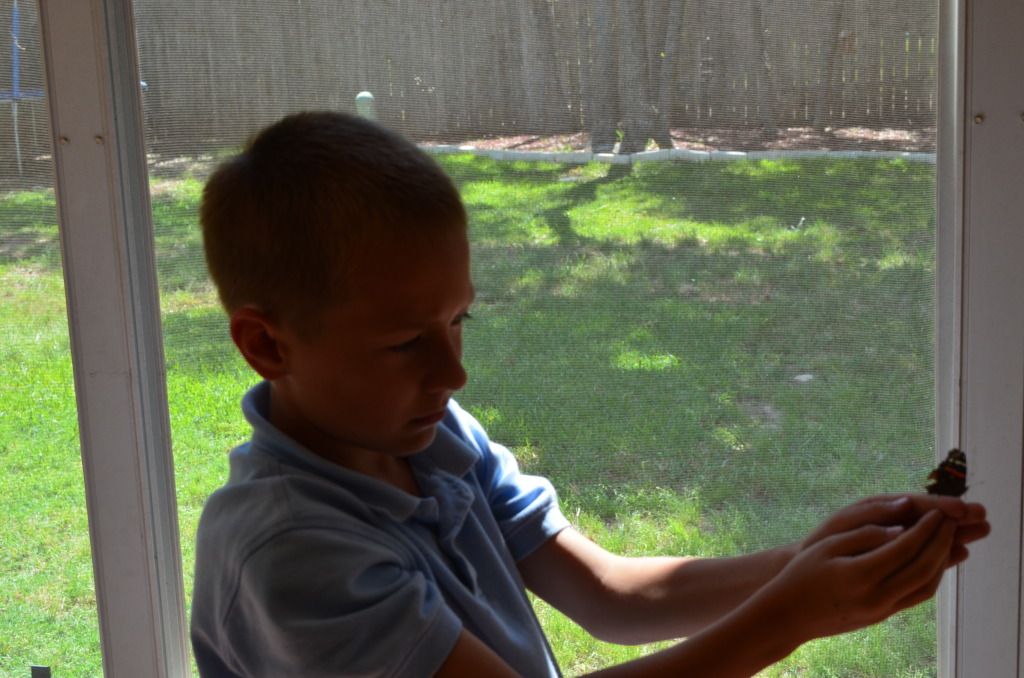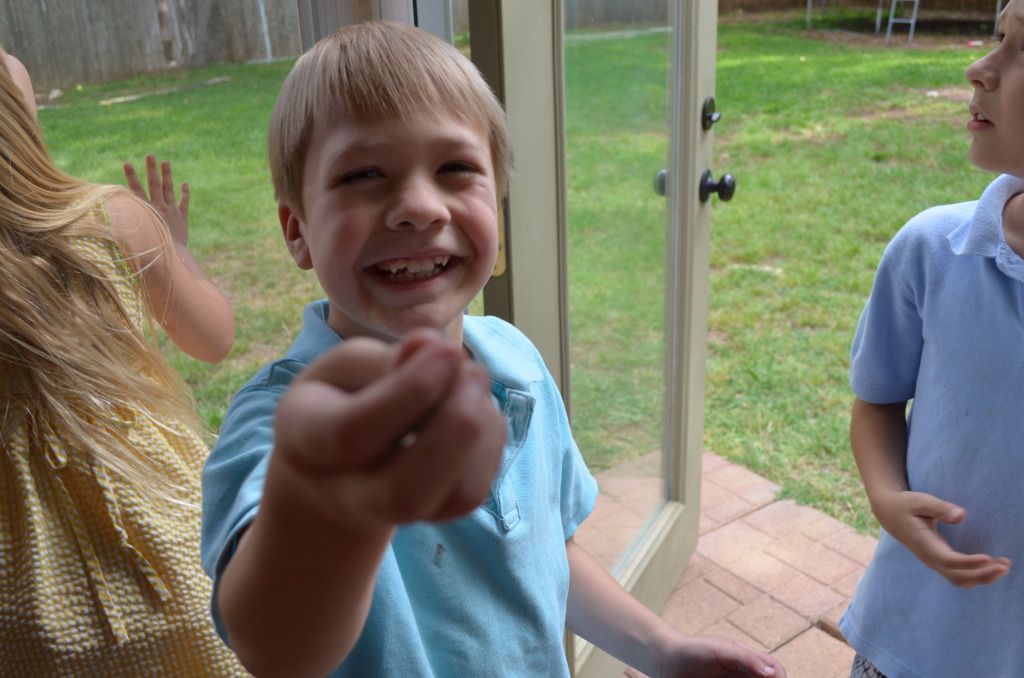 Happiness is getting ready for Cinco de Mayo next weekend.  Yes, we celebrate it.  It is a tradition, and we love it.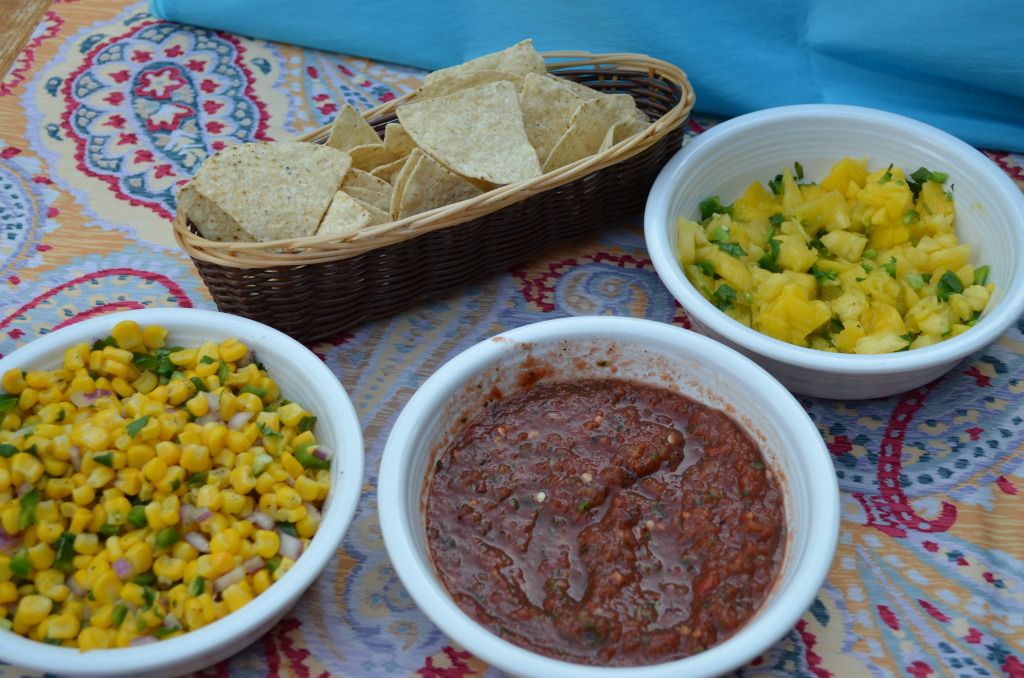 Happiness is looking at delicious food on Pinterest and then realizing that I wanted to create something of my own after seeing so many amazing s'mores recipes this week.  For some reason, it occurred to me that peanut butter would be a perfect addition to a s'more.  So, I decided to use that idea and create Peanut Butter S'Mores Cookies using my favorite Peanut Butter Cookie recipe.  The result….amazing deliciousness.  They were a little bit crunchy, a little bit chewy, a little bit chocolatey, and a lot peanut buttery.  We had them Thursday after school, and I can honestly say that they made us very, very happy.
Peanut Butter S'Mores Cookies
Ingredients
1/2 cup butter, softened
1/2 cup sugar
1/2 cup brown sugar
1 egg
1/2 cup creamy peanut butter
1/2 tsp vanilla
1 1/4 cups flour
3/4 tsp baking soda
1/2 tsp salt
8 graham crackers
1 cup marshmallows
1/4 cup chocolate chips
20 Hershey's Kisses
Instructions
Preheat oven to 350.
Prepare cookie sheet by lining it with parchment paper.
Cream butter and sugars.
Mix in the peanut butter.
Add the egg and vanilla, continuing to mix together.
In a separate bowl, combine the flour, baking soda and salt.
Slowly add the flour mixture to the peanut butter mixture, until combined.
Add the graham crackers, and mix until crushed into the dough mixture.
Add the marshmallows, chocolate chips, and Hershey's Kisses, and gently mix until just combined.
Using a cookie scoop, scoop out a small scoop, roll into a ball, and gently push down onto the cookie sheet. This dough is slightly crumbly, so you will want to make sure that you slightly pack the dough into a ball before pushing it down, to make sure that the cookie stays together well.
Bake for 10 minutes.
Remove from oven and allow to cool on the cookie sheet before moving to a wire rack to finish cooling.
http://cookingformykids.com/2012/04/27/happiness-is-recipe-peanut-butter-smores-cookies/
Have a happy weekend!
I have linked up at the following: