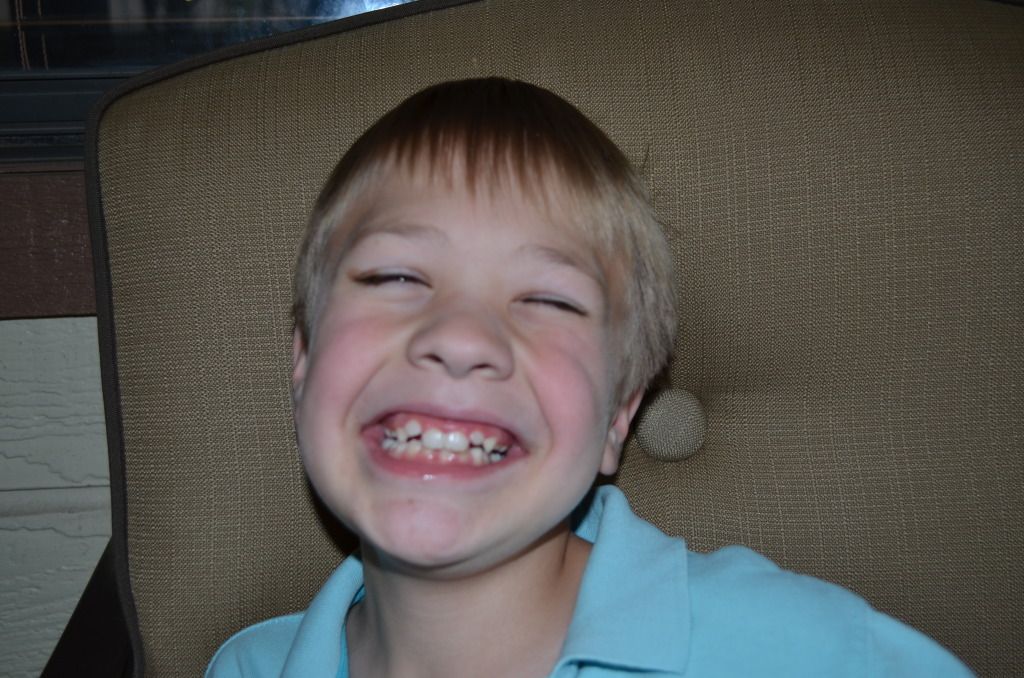 I discovered just how proud of me that my sweet Ethan is last week when I was the substitute teacher in his adjoining classroom.  He was so happy to come by and give me hugs and kisses.  And, he was so excited that his classroom set the timer in 30 minute intervals so that he could come by and see me.  Apparently, it worked because he was very motivated to do his work.  I know that he loves me.  I am his momma.  And, I know that I mean the world to him.  But, on Friday, I could see in his eyes just how proud he is that I am his momma.  It was a great feeling….a great day.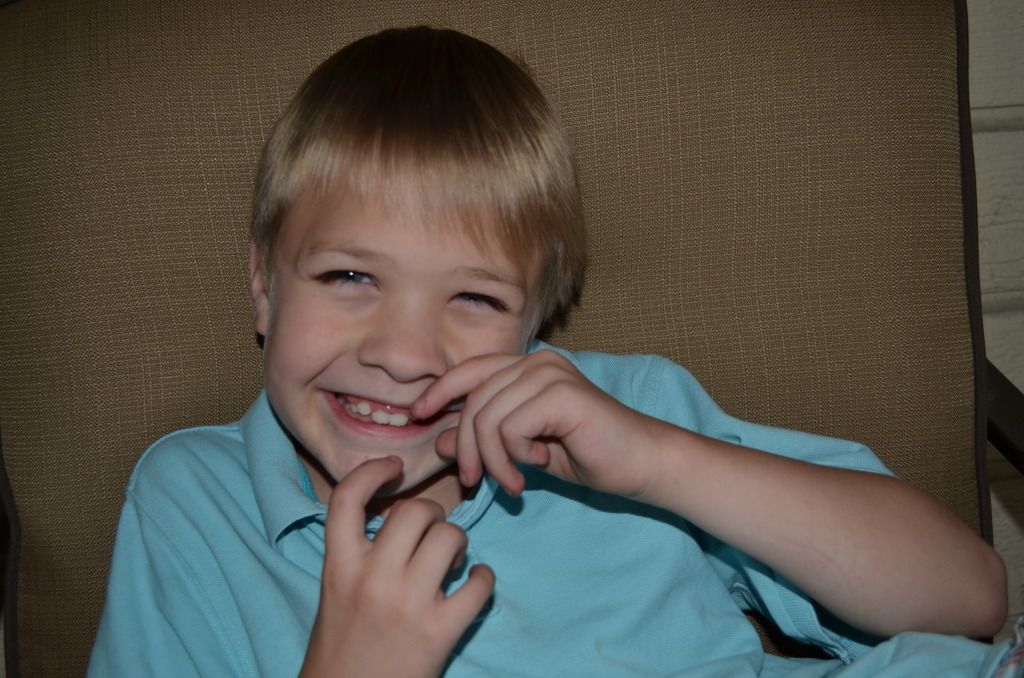 We received the official clinical diagnosis of Childhood Apraxia of Speech by his speech pathologist on Tuesday.  It does not change anything, as far as academics or therapy schedules, because we have been working under the assumption that he has Apraxia since it was first mentioned in the fall.  However, it is just good to finally receive some answers.  And, while we do not know what the future holds, we do know that there is a definite hope that Ethan will continue to add more words and possibly speak clearly over time.   Hope…that is something that we have always had for our Ethan.  We are so glad that there are so many people surrounding our Ethan, the members of Team Ethan, who have hope and believe in our Ethan, too.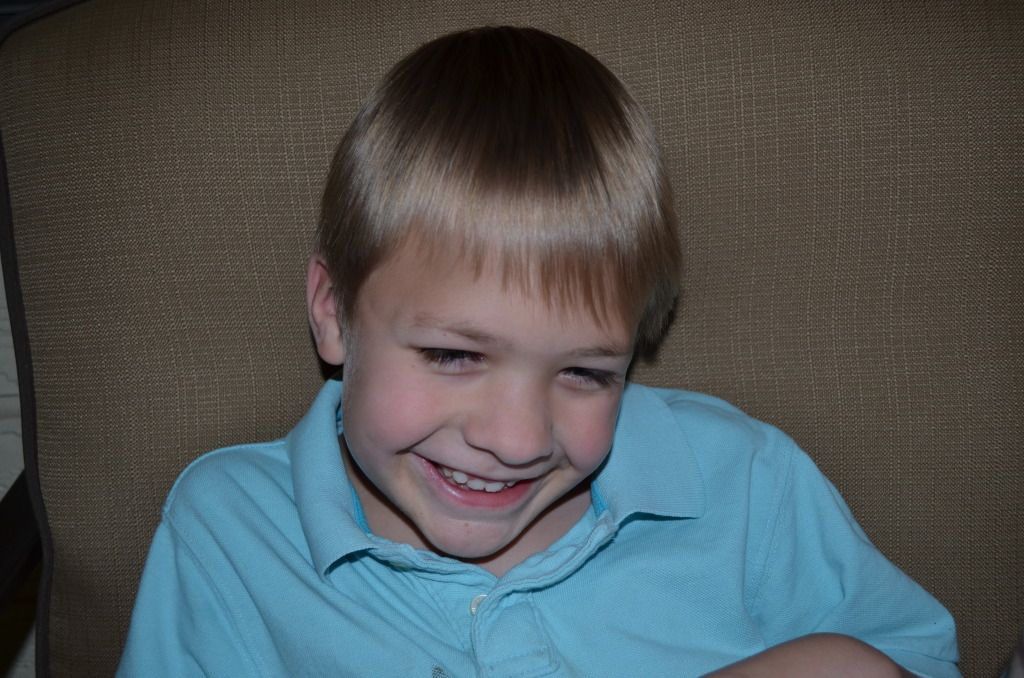 We have five weeks of school left.  While I cannot believe that 1st grade is almost over, I am filled with anticipation and excitement about the summer.  We will continue speech therapy twice per week and increase occupational therapy to twice per week, as well, during June and July.  We want Ethan to enjoy his summer, but we also want him to continue to make progress.  He views therapy as mostly fun, mixed with a little work, because of how they set up his sessions, so I know that he will continue to enjoy going, even during the summer.  I will also have more time to just sit and write, read, work on the iPad, do wheelbarrow races, swim, have water balloon fights, go on walks, etc. with Ethan, Summer, and Gabriel.  All of those things are fun…but they are all also things that help Ethan make the fine and gross motor developmental progress that he needs to continue to make.
The last day of school is so emotional for me.  It is a good thing that I cherish having my littles home for the summer or else I would just stay in bed for a week following having to say good-bye to their teachers.  I am learning that it is not really a good-bye because all of their former teachers are still in our life.  However, it is hard – really, really hard – to put into words and express thanks to the people who spend so much time with my children each day of the school year.  I am honestly just overcome with emotion when I wrap my arms around them to express my gratitude.  It takes a huge leap of faith when I send my children to school each day.  Knowing that they are in good hands is the only way that I can do it.  So, yes, it is hard to say good-bye, even though I know that it is really just a thank you and farewell.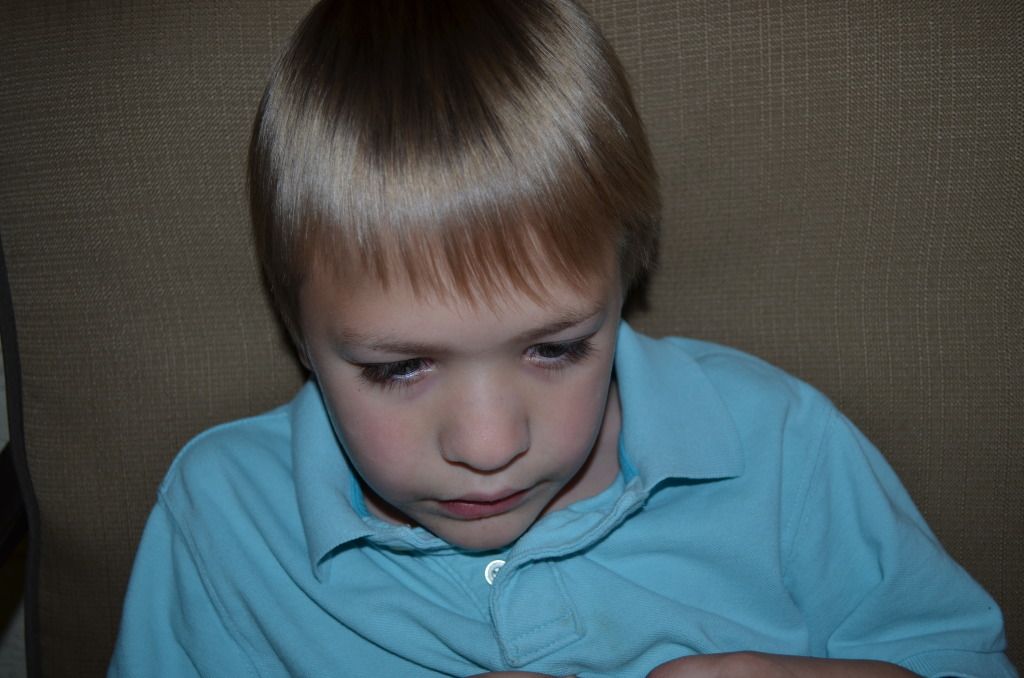 We continue to have so much hope for my sweet Ethan.  He is working so hard, and he surprises us daily.  I love hearing Gabriel say things like, "Momma, he just said 'seven!'"  It might seem like a simple thing, but when he adds new, purposeful words to his vocabulary, it warms our hearts.  And, watching him sing "Happy Birthday" to his Aunt Jessica last night was another heart-warming moment.  He was singing and putting on quite the show, right along with the other two.  No, he did not get every word right, but he was trying.  And, to me, his performance was just brilliant.