As I sit and watch the littles chase butterflies today, I am reminded that, as adults, we are always chasing things, too – dreams, children, housework, etc.  And, while the tasks as adults are obviously different, it has given me a moment of reflection watching my littles today.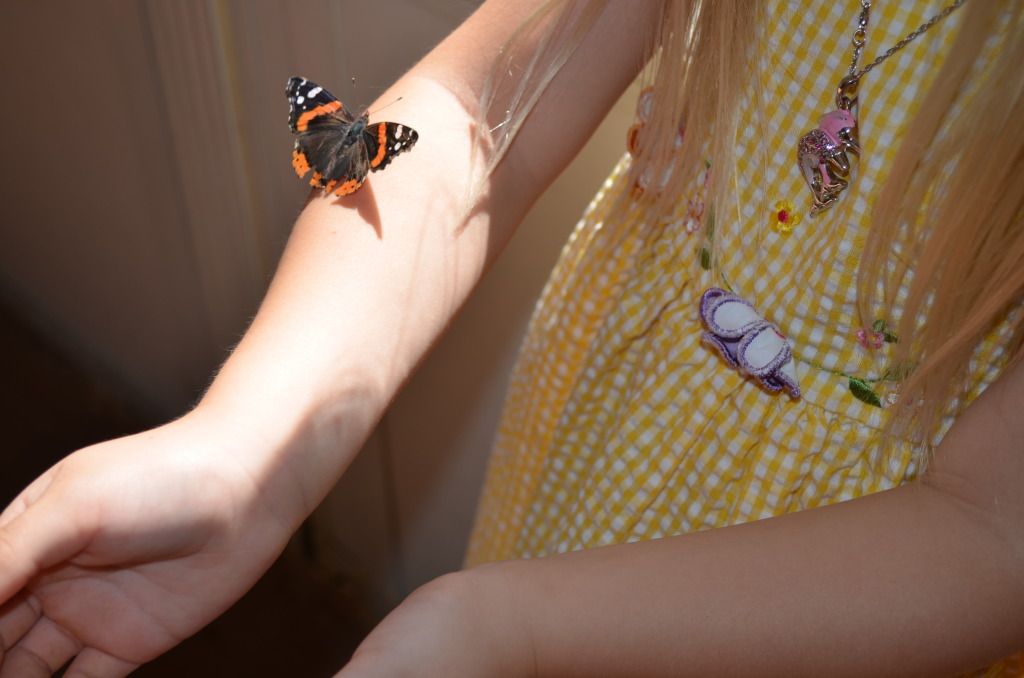 It takes work to catch a butterfly.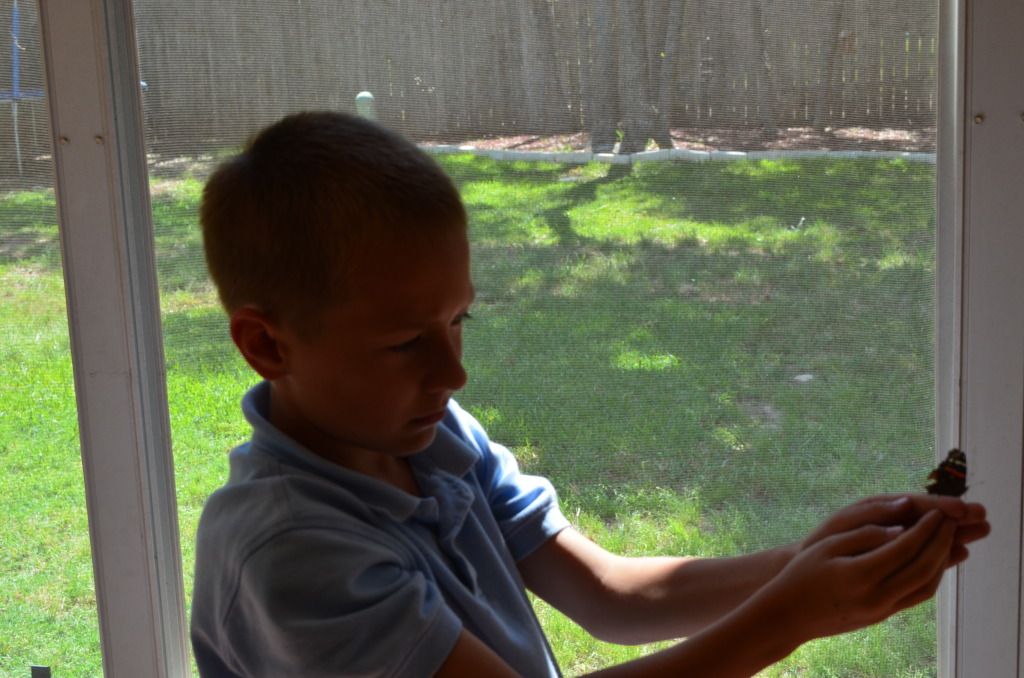 There is so much joy once the mission is accomplished.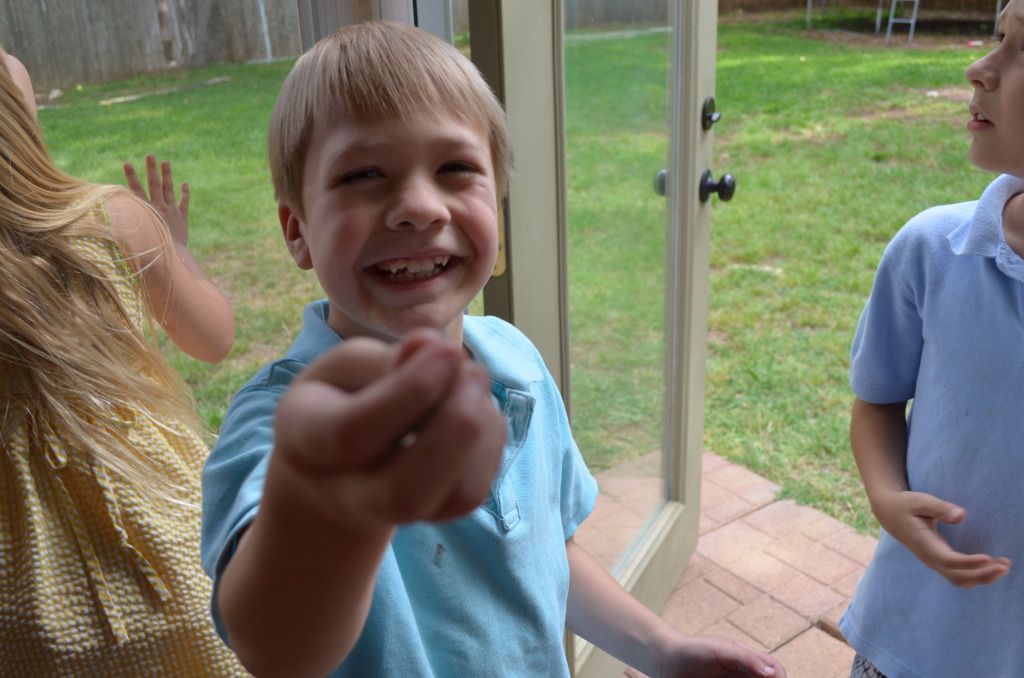 There are mixed emotions when setting it free.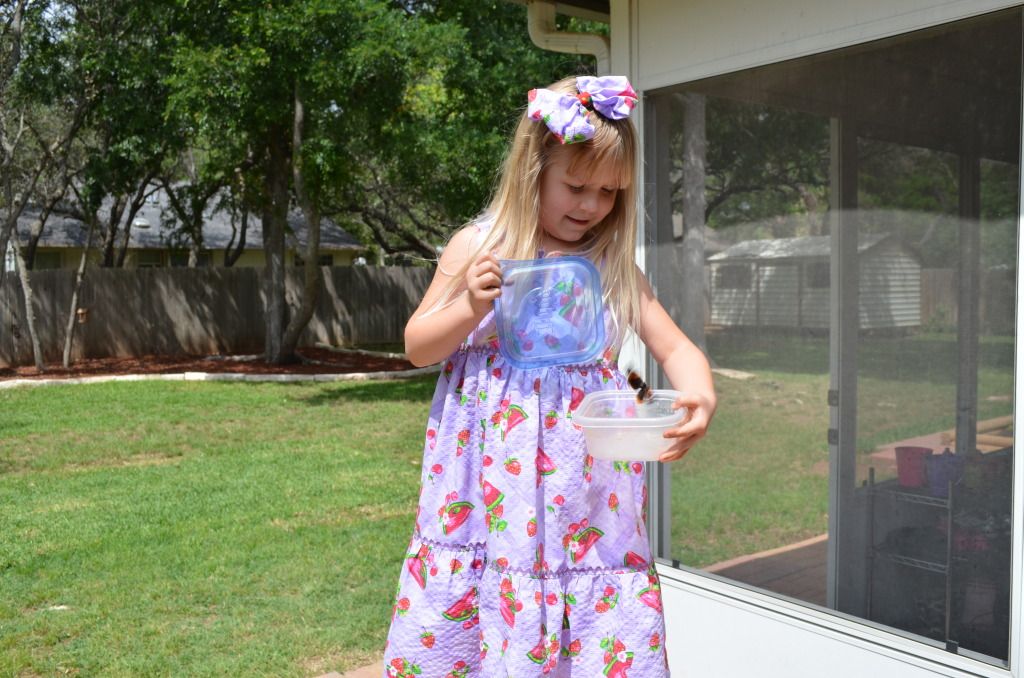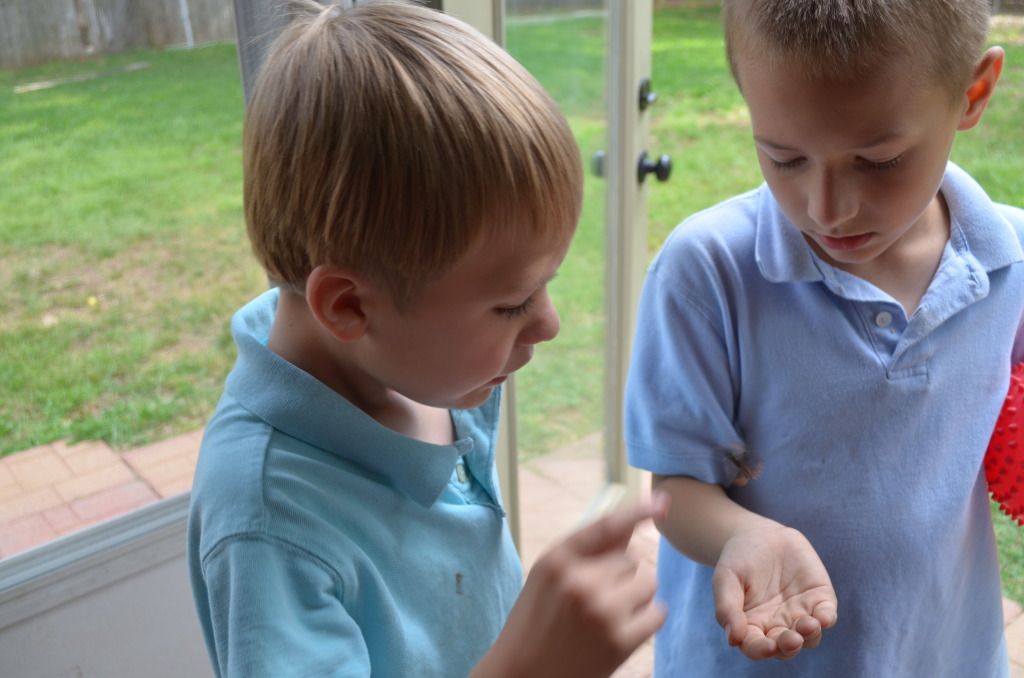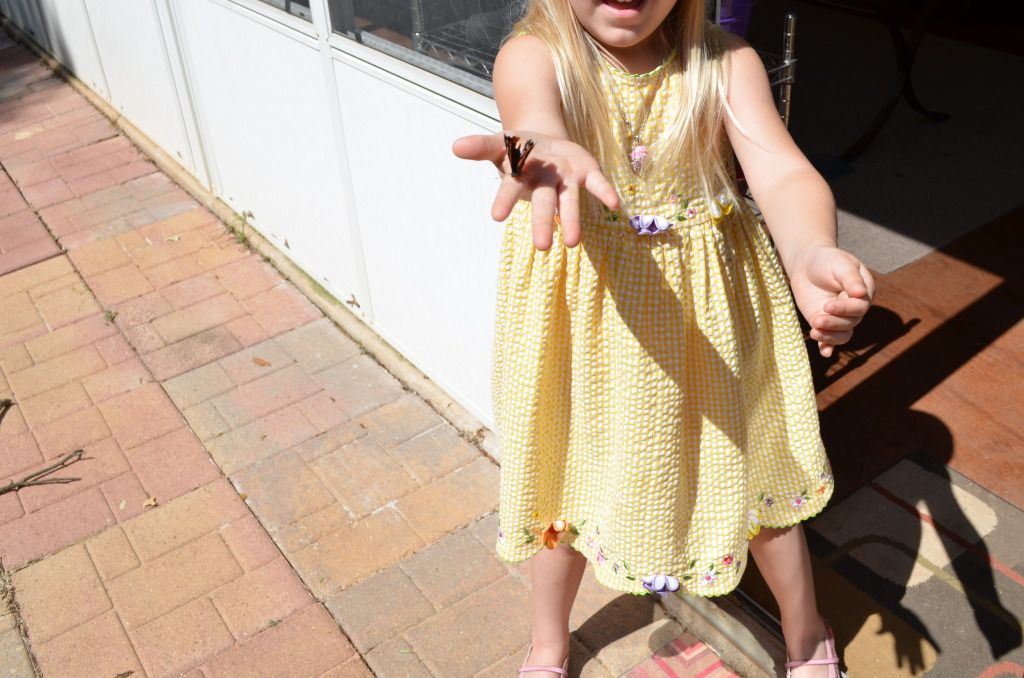 So, while there are many differences between what we chase as children and what we chase as adults, there are always lessons to be learned when watching our children.  Mostly, what I learned today is that there is such beauty in the small things.  Sometimes work is fun, it is joyful, and the end result is so worth it.
I have been chasing the dream of the perfect white cupcake for far too long.  When I read Lori's post about her White Wedding Cupcakes, I felt very hopeful.  So, when I had a friend ask for 1 dozen chocolate cupcakes and 1 dozen white cupcakes, I knew that it was the opportunity that I needed to try RecipeGirl's cupcakes.  Let me just tell you, it was worth the hours that I spent searching for that perfect white cupcake to be able to finally find this one.  I was filled with utter, complete joy, knowing that yet another mission was accomplished today.  I am not sure what was more joyful for me today – watching my littles chase and catch butterflies…or biting into this perfect, amazing white cupcake.
Ingredients
1 (18.25 ounce) box white cake mix
1 cup all-purpose flour
1 cup granulated white sugar
3/4 teaspoon salt
1 1/3 cups water
2 Tablespoons vegetable or canola oil
1 teaspoon vanilla extract
1 cup sour cream
4 large egg whites
Instructions
Preheat oven to 325°F.
Place cupcake liners in cupcake pans. This recipe will make 34-36 cupcakes.
In a mixing bowl, mix together cake mix, flour, sugar and salt.
Add remaining ingredients and beat for 2 minutes, or until well blended.
Using ice cream scoop, fill the cupcake liners about 3/4 full.
Bake 17-18 minutes, or until toothpick inserted in center comes out clean.
Frost with your favorite frosting. I used this cream cheese frosting.
http://cookingformykids.com/2012/04/24/chasing-butterflies-recipe-amazing-white-cupcakes/
Enjoy chasing…and catching…your dreams today!
I am linking up at the following: