Happiness is Friday!
Happiness is getting the opportunity to be a substitute teacher right next door to my Ethan's classroom today.  He was so excited that they had to set the timer in 30 minute increments so that he could come hug me.  And, Gabriel was able to spend most of the last 1 1/2 hours of the day helping me.  While I missed Summer with all my heart, it was very nice to spend so much of a school day with Gabriel and Ethan.
Happiness is this progress report.  Ethan is making progress each day, and we are filled with great hope for his amazing future.
Happiness is pizza and movie night.  Always.
Happiness is a tea party for a special little girl.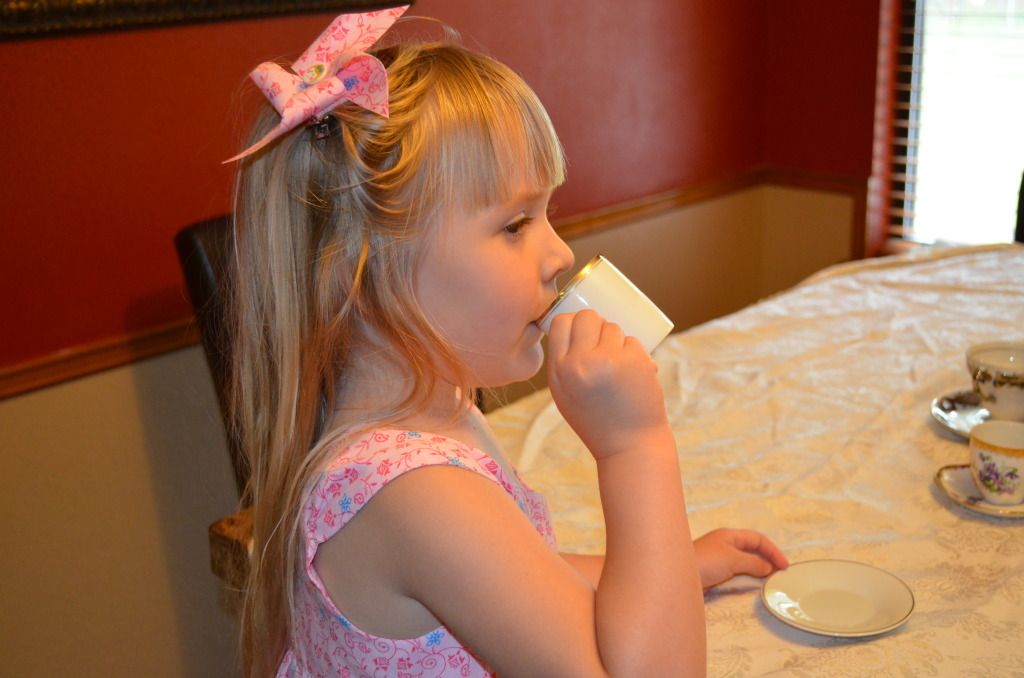 Happiness is watching the littles play at the park.
Happiness is chocolate and brownies.  Happiness is these amazingly delicious chocolate fudge brownies.  I found the recipe over at Recipe Girl.  She will be releasing a cookbook soon, and, even though I do not actually know her, I am still so excited for her.  She adapted the recipe from Joy the Baker's cookbook.  After eating way too much pizza tonight, I then topped it off with not one, but two, brownies.  Yes, they are truly that good.
Ingredients
3/4 cup all-purpose flour
1 teaspoon baking powder
1/2 teaspoon salt
1/2 cup (1 stick) unsalted butter
1/2 cup milk chocolate chips
1/2 cup packed brown sugar
1/2 cup granulated white sugar
2 large eggs
1 large egg yolk
1 teaspoon vanilla extract
Instructions
Preheat the oven to 350 degrees F.
Prepare an 8x8 inch baking pan by lining it with parchment paper and then spraying it with cooking spray.
In a medium bowl, whisk together the flour, baking powder and salt.
In a large, microwave-safe bowl, heat the butter and chocolate until butter is melted, about 2 minutes.
Whisk the butter and chocolate together until the chocolate is melted and smooth.
Whisk the sugars into the mixture.
Then whisk in the eggs, yolk and vanilla.
Stir in the flour mixture until well incorporated.
Pour the batter into the prepared pan and bake for 35-45 minutes, until a skewer inserted into the center of the brownie comes out clean.
Remove from the oven and cool completely.
http://cookingformykids.com/2012/04/20/happiness-is-recipe-chocolate-fudge-brownies/
Have a happy weekend!
I linked up at the following:
Alli 'n Sons for Sweet Tooth Friday
Tidy Mom for I'm Lovin' It
The Gingerbread Blog for Sweet Saturday
Six Sisters' Stuff for Strut Your Stuff Saturday
Sweet as Sugar Cookies for Sweets for Saturday