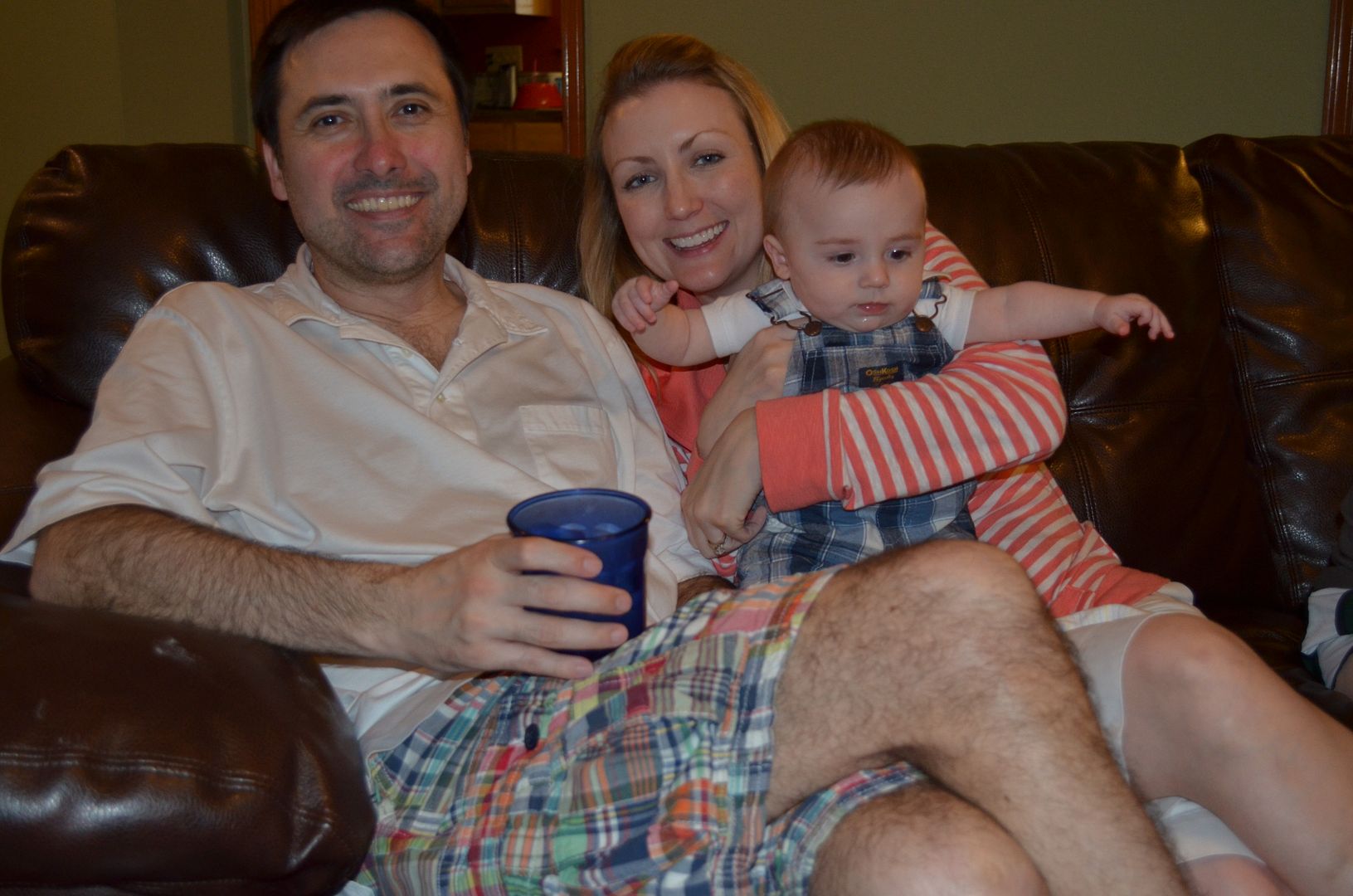 We had some special guests in our home this weekend.  Baby Garrett made his first trip to our house, and the excitement could be felt blocks away, I am quite sure.
He was a little unsure of the chaos when he first arrived, but he quickly warmed up and made himself at home.  And, he even decided to show off by truly sitting up by himself for an extended amount of time for the first time.  Since we do not get to see all of the milestones, it was wonderful to be able to witness this big, fun one.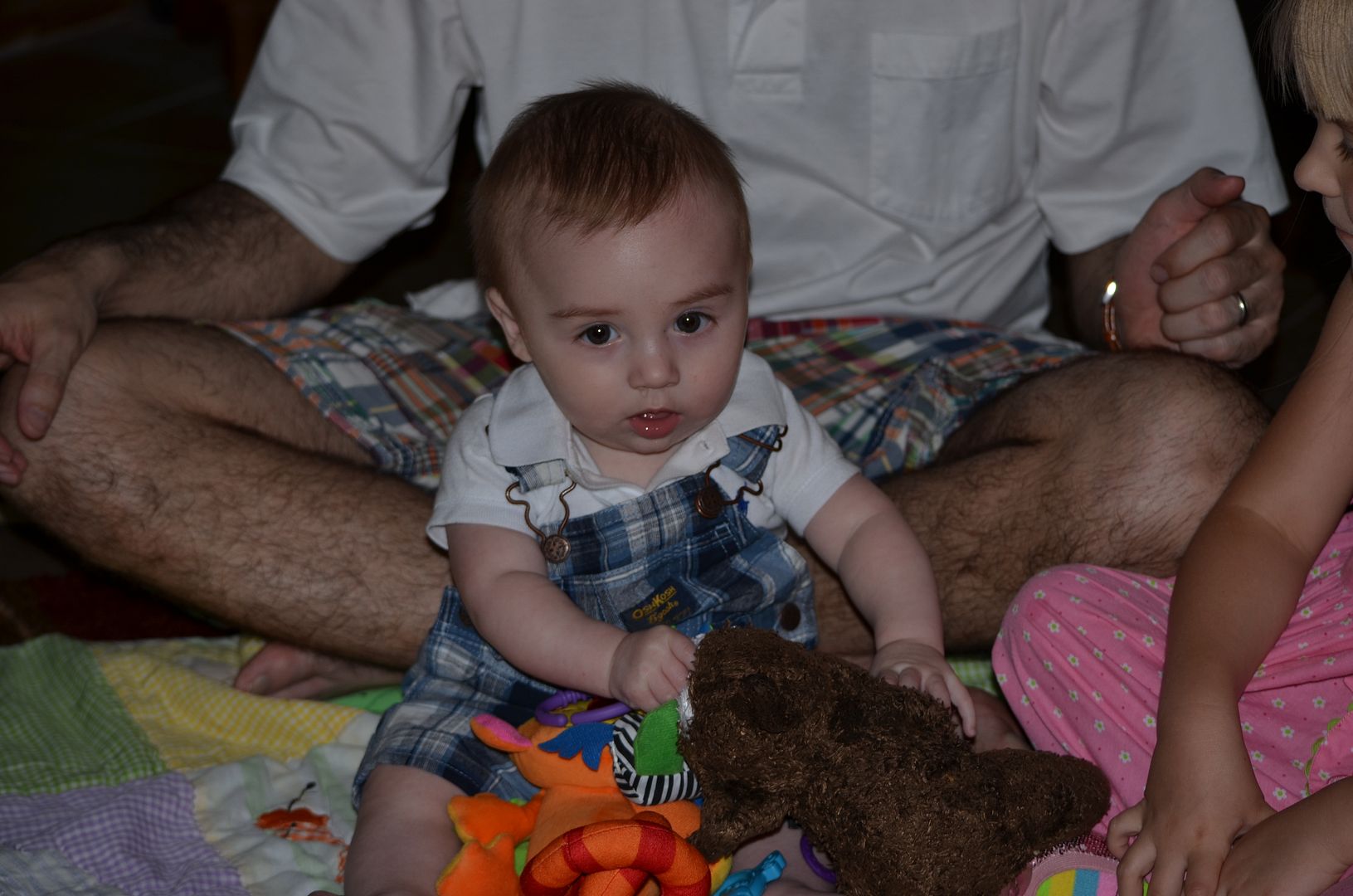 While they were here, I was reminded of a couple of things.
1.  I wish that we lived in an old-fashioned world where family lived on the same plot of land and shared meals together.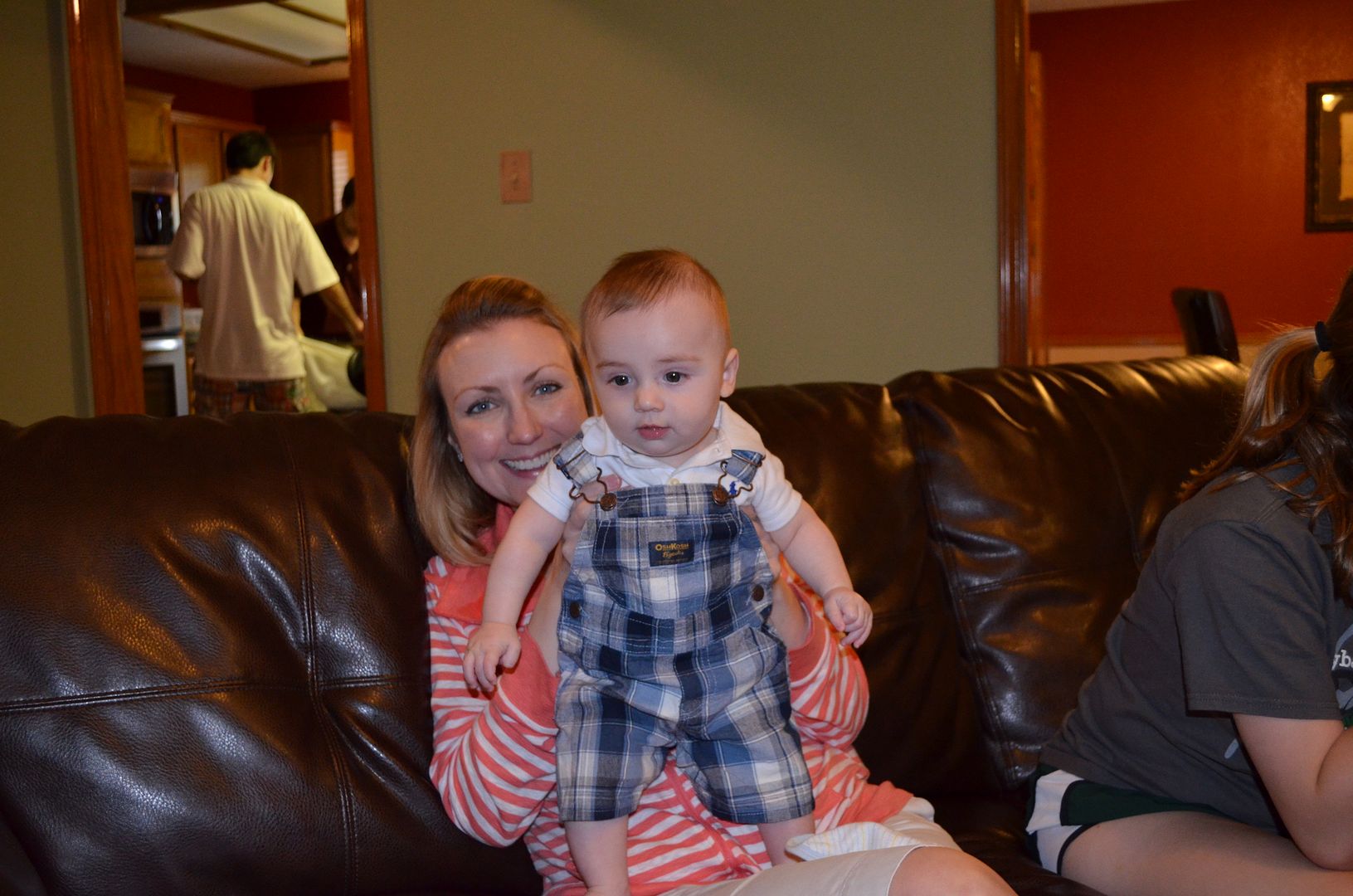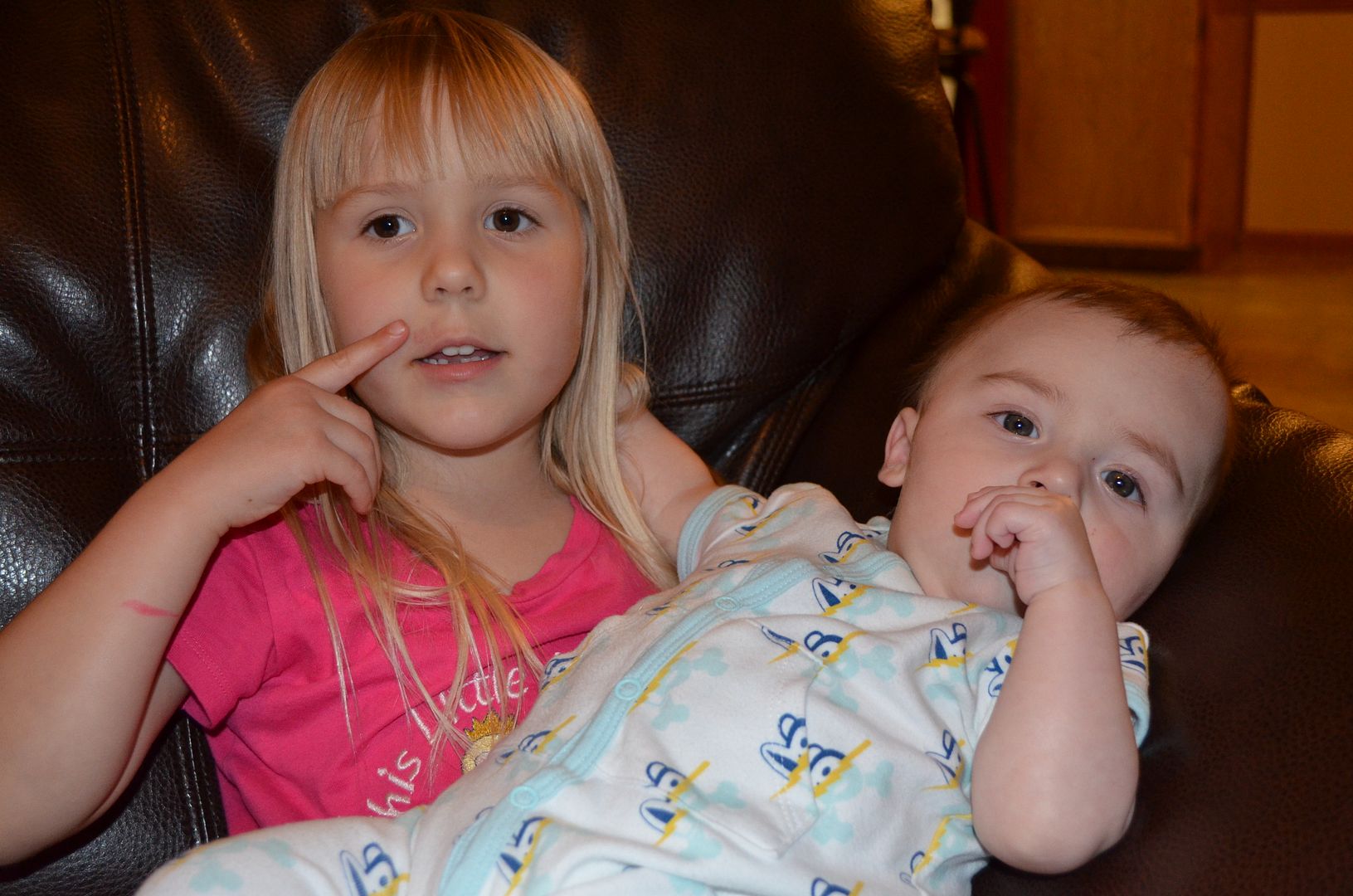 2.  I am so incredibly fortunate that my sister, brother-in-law, and nieces live next door.  It is a blessing that we never take for granted.
Now if I can only figure out a way to convince my other brother-in-law to move into the neighborhood, all would be right in the world.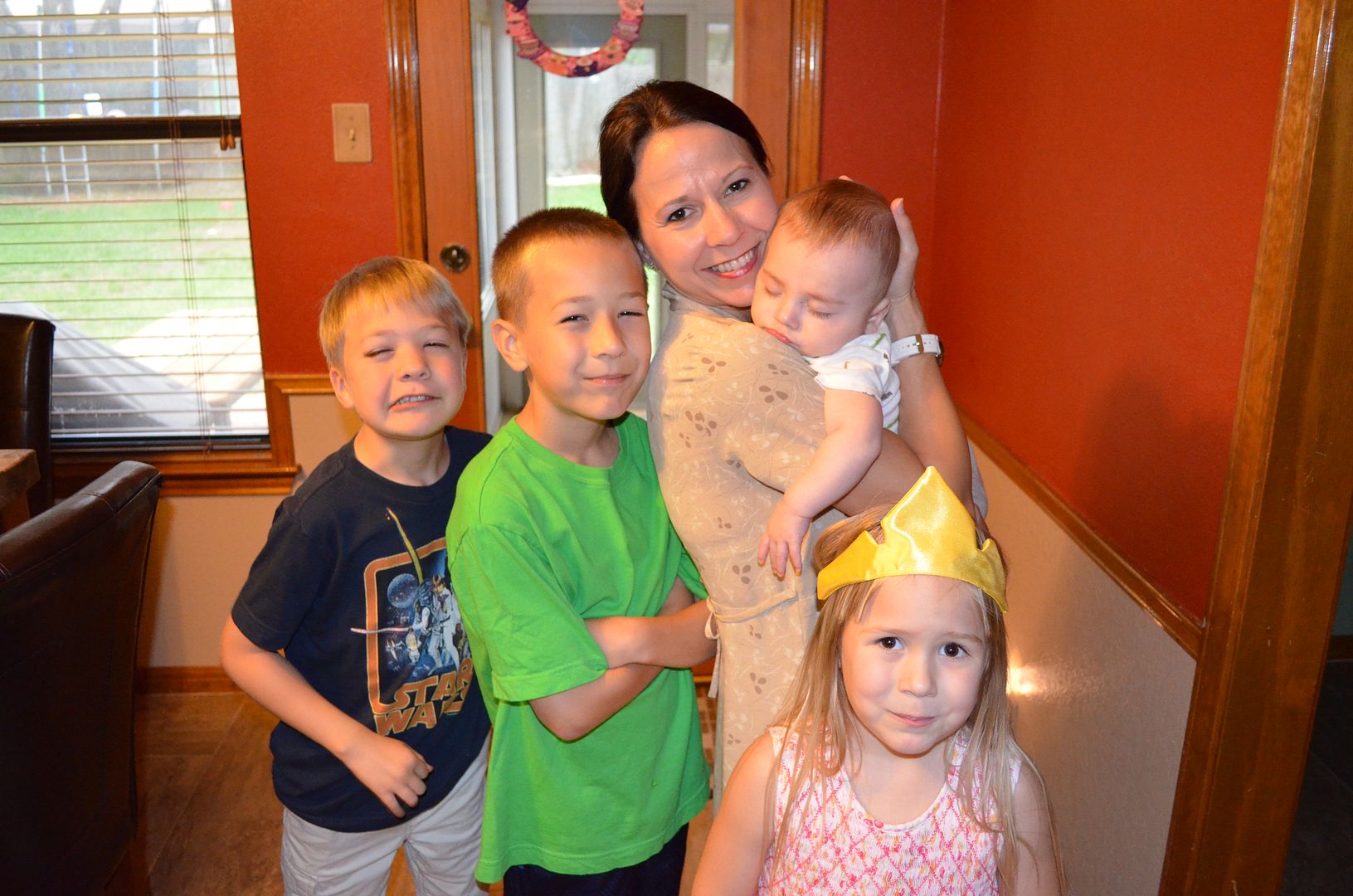 It was hard to hold back the tears as they drove away on Sunday morning.
Family means the world to me.  I just have to accept that it is unique that my sister and I do get to enjoy the benefits of the old-fashioned days, knowing that it does take a village to raise our children.
And, enjoy the time that we spend with my sweet nephew, sister-in-law, and brother-in-law when we are together.
It was a beautiful weekend, and I am so happy that Garrett made his first trip to see us for our special girl's birthday weekend.