Yesterday I started reading Bloom: Finding Beauty in the Unexpected by Kelle Hampton.  Kelly Hampton is the voice behind Enjoying the Small Things.  Her second daughter was born with Down syndrome.  In her book, her honesty surrounding coming to terms with the diagnosis is beautiful and inspiring.  She heard the call of duty, and she answered it.  Whether you are a mom of a child with special needs or not, I would highly recommend this book.  It is about so much more than special needs.  It is about finding yourself, your strength, your inner peace, your beauty….everywhere.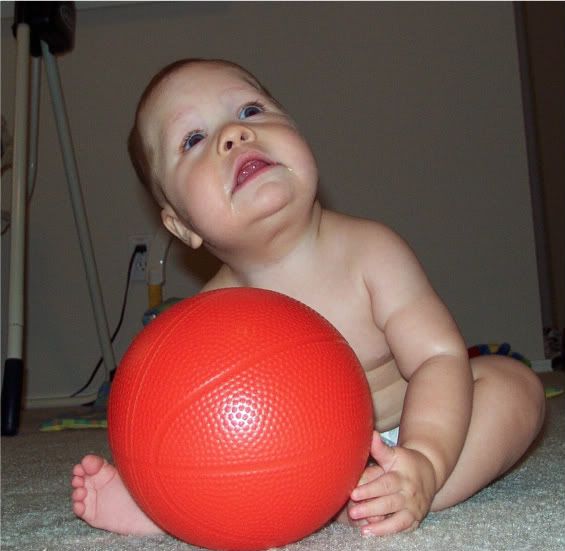 As I read through the pages last night, I could not help but be taken back almost 7 years to my own beauty in the unexpected.  While I have not written much about that day, it is still something that is forever in my heart and mind.   I remember sitting in the neurologist's office with Ethan and my sister because Sean could not get off work.  We were there simply to have an MRI scan reviewed.  The doctor told us that the MRI looked good, which was a relief.  Then, based on some test results, that we later found out were interpreted inaccurately, he told us that Ethan would be anything from normal to mentally retarded.
Everything kind of went black at that moment.  I am not even sure if I was breathing.  I was looking at my baby boy who looked perfectly normal and healthy to me, and I was wondering how this doctor could be placing such a harsh life sentence on him.  In all honesty, my mommy instincts kicked into overdrive, and I loved that little baby more at that moment than I ever knew was humanly possible.  And, luckily, my sister's nursing instincts jumped into action so that she could start asking questions, but the doctor did not have any answers except to set us up with a genetic specialist for the next day.
I held it together until we got out the door, and then I burst into tears.  I really could not breathe.  I remember getting out, "But, Darla, he is just a baby.  He is fine.  There is nothing wrong with him."  Darla hugged me and told me that we did not have all of the answers. I know that she wanted to break down, too, but she did not.  She held it together and drove us home.  She was my rock and my strength, and I so needed her to be just that.  If she had fallen apart, we might have never made it home that day.  And home with Sean and my babies was all that I wanted.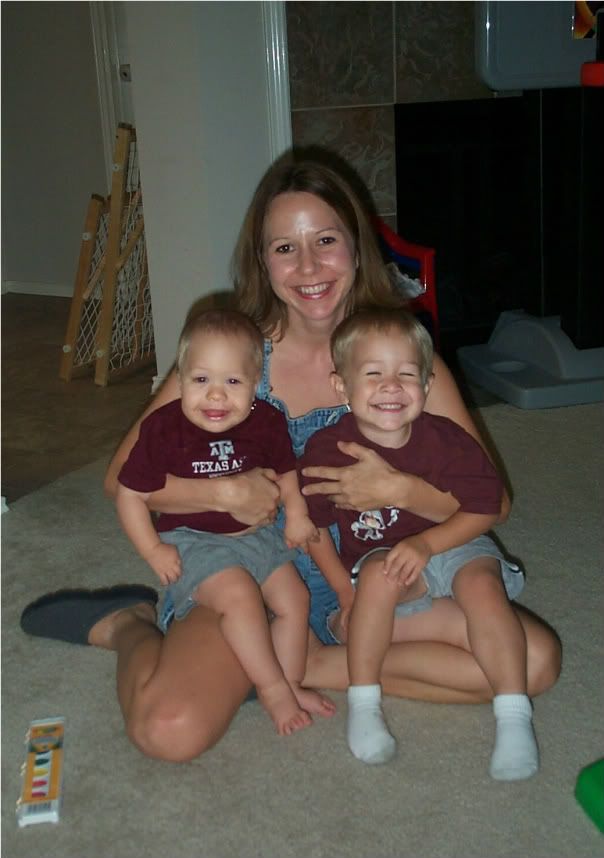 I called Sean on the way and could not get out the words that I wanted to say.  I finally was able to stammer it all out, in broken words and sentences.  He was in as much shock as I was.   We arrived to my sister's house.  I hugged Gabriel and then took Ethan to rock him while my sister talked to my mom and her husband.  Once again, she was still holding it all together.
On the ride home, my mom said something that reminded me of Kelle's dad's reaction.  She said, "Natalie, it does not matter.  We still love him just the way that he is, and we always will."  To this day, whenever we have received good news, bad news, indifferent news, she has always said the same thing.  "We love him just the way that he is."  And, we do.
When we got home, my mom took Gabriel and Ethan riding around the block so that I could see Sean.  He met me at the door and just hugged me, as we both broke down.  We did not break down because we loved Ethan any less.  We broke down because we loved him more.  We had Gabriel and Ethan close together because we wanted them to grow up as close as twins.  We wanted them to run and play and jump and be the best of brothers.
And…they are.  I honestly cannot imagine two brothers being any closer than those two are.  They do jump and run and play together.  Gabriel loves Ethan with all of his heart, and the feeling is mutual.  Gabriel has never looked at Ethan and seen anything less than an amazing little boy with a huge, loving heart and soul.  They laugh together, play together, and communicate in a way that amazes us every day.  They are the brothers that we had hoped that they would be, even if they cannot really talk, tell secrets, or plot their next greatest adventure.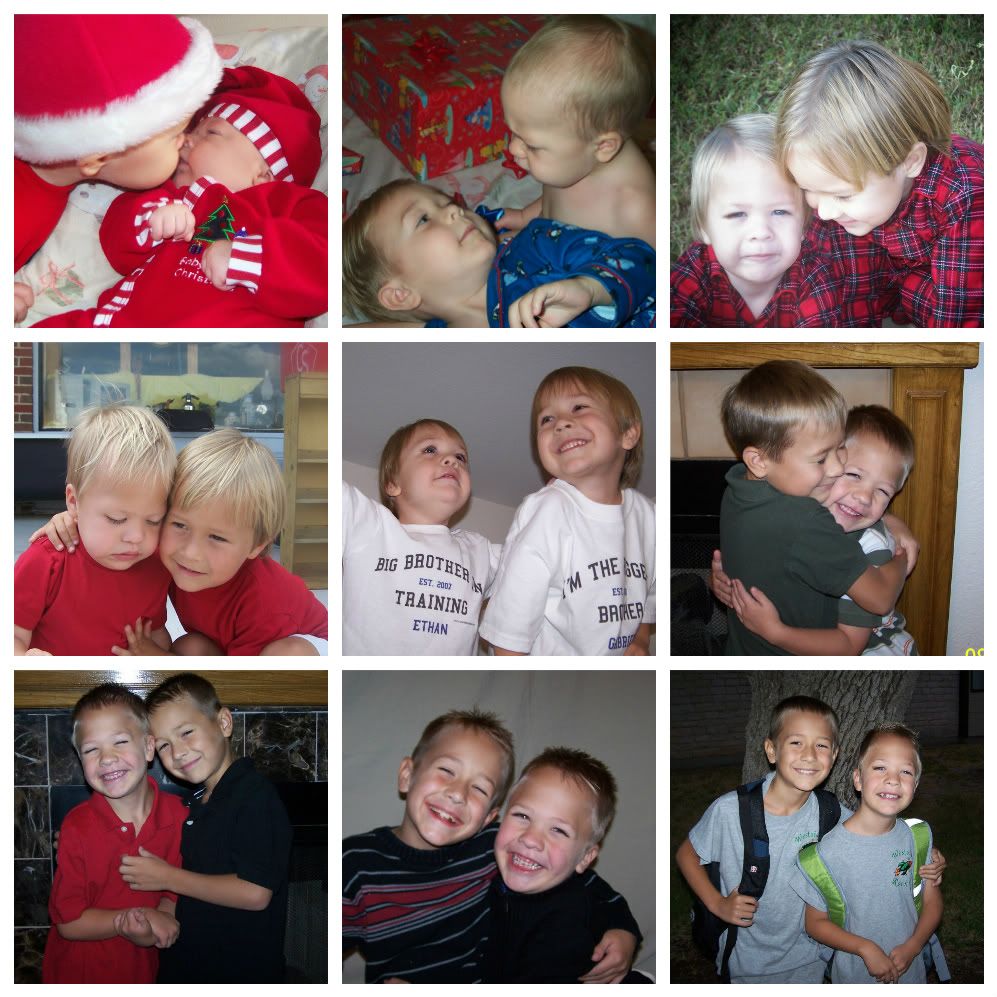 Sean and I are stronger together than we are apart.  We always have been.  The moment we embraced, we started planning our next steps.  We knew that we would not stop until we had all of the information and could help our Ethan be the best Ethan who he could possibly be.  That night, as we put him on the floor, Ethan got up on all fours with a strong determination.  I remember chanting to him, "Ethan, prove them wrong.  Show them how strong you are.  You can do this!"
Yes, there were tears that night.  Many, many tears.  But, more than that, there was love, strength, and determination.  We knew our boy better than any doctor could possibly know our boy.  And, we knew that there was enough love in his life to conquer all.  Turns out…we were right.
That was in August, when Ethan was 11 months old.  My oldest niece was starting Kindergarten in a week, and Darla had scheduled a party at her house, complete with a jumping castle.  I initially told Darla to have the party because life would go on.  I am not sure what all Darla did that night.  I am not sure if she ever broke down or not.  I do know that she spent the night on the computer trying to research the scattered information that we were given by a doctor who we would choose to never see again.  And, I also know that she canceled the party.  There would be days to party, but that was just not the day.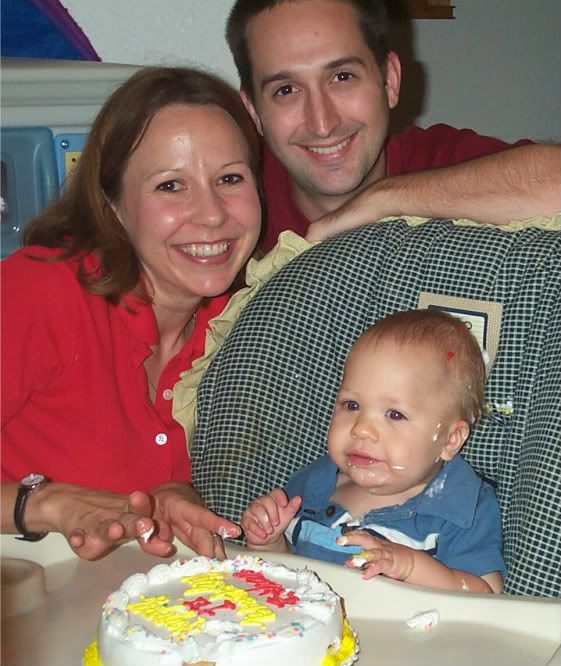 We did meet with the genetic specialist, and we did discover that the information that we received was not accurate.  As I have discussed, we are still in the process of receiving a definitive diagnosis.  When we do, I will write about it and share my heart about how that news has changed and shaped us.
For now, I will say that we have received many test results since then.  We have sat by the phone waiting for results that were the scariest results that you can imagine.  We have done the full genetic screening and prayed for a positive outcome.  Through it all, what I have learned more than anything is that I do not care what kind of diagnosis we receive as long as I have my sweet youngest boy beside me.  Because, there have been tests that we have awaited that would have not had a positive outcome, that would have taken him from us much too soon.  It is hard to breathe when you are awaiting tests like that.  And, I remember telling my mom that I did not care if Ethan ever talked.  I just wanted him.  He makes me a stronger, better, more loving person.  He has made me who I am.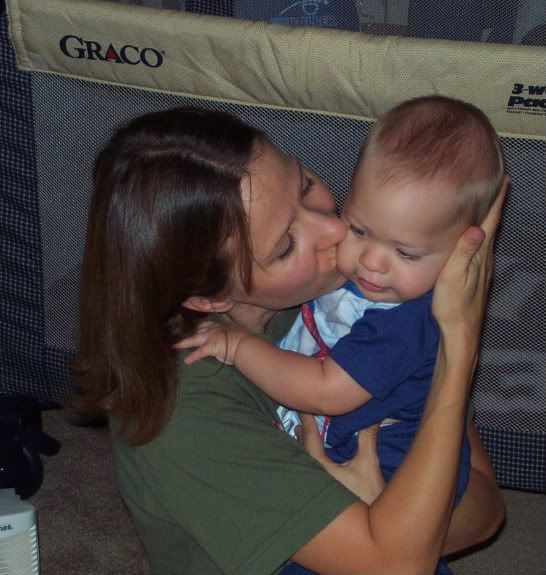 One of my favorite parts of Bloom is when Kelle's sister tells her that she has a secret to happiness and, while some people might look at her and pity her, that she will be the one holding on to the greatest secret of all.   She said, "Someday you'll feel so happy in spite of their pity glances.  And you'll wish so badly you could let them know, that you could show them what life is about." When I read that, I sent Kelle a message telling her that truer words were never spoken.  Yes, there is beauty, strength, determination, and love all around us.  Ethan gives us all of those things and so much more, and that is a secret so worth sharing.