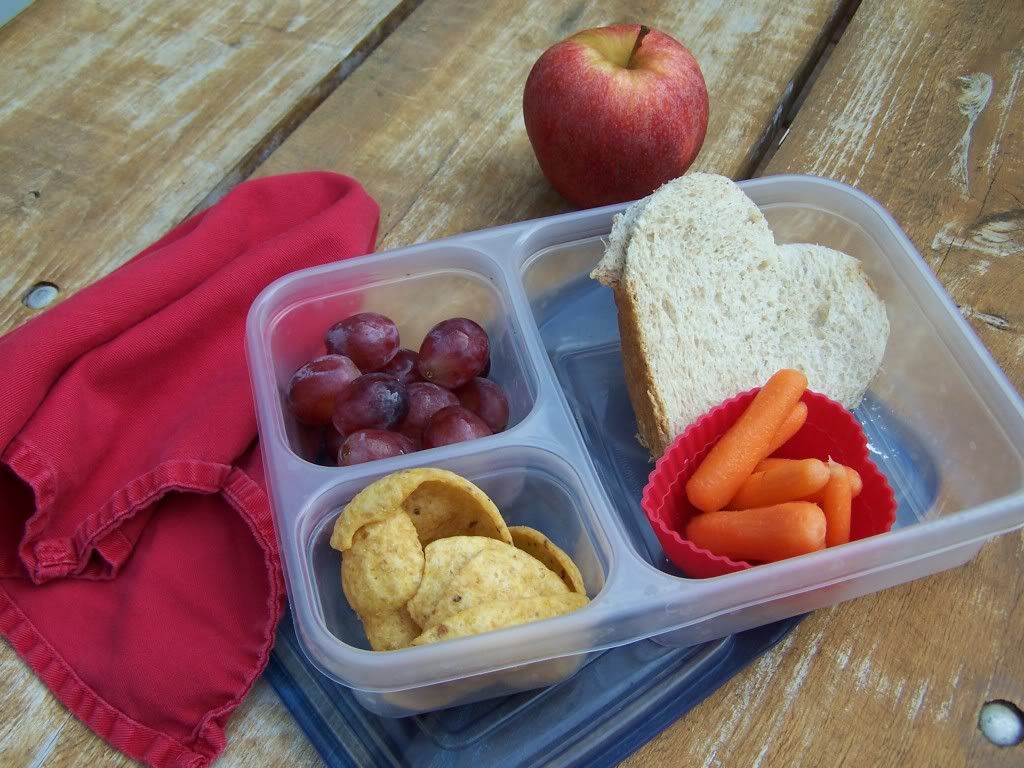 While it is fun to have different, creative lunches to pack for the littles some days, there are definitely days when a sandwich is easy, healthy, and fun, too.  There are many days that, given different choices, a sandwich and chips is what they request.  And, when I cut the sandwich into fun little shapes, they really do seem to enjoy eating it even more.
Although I certainly allow many homemade desserts to enter our bodies, I do try to control many of the things that I do not consider healthy for us.  Chips are one of those things that I am a little pickier about.  When we have parties or special occasions, I am all about buying whatever chips that they want.  However, when it comes to everyday lunches, I try to stick to plain corn, tortilla, or potato chips.  They are usually made with 2-3 ingredients, and, in many cases, less is best.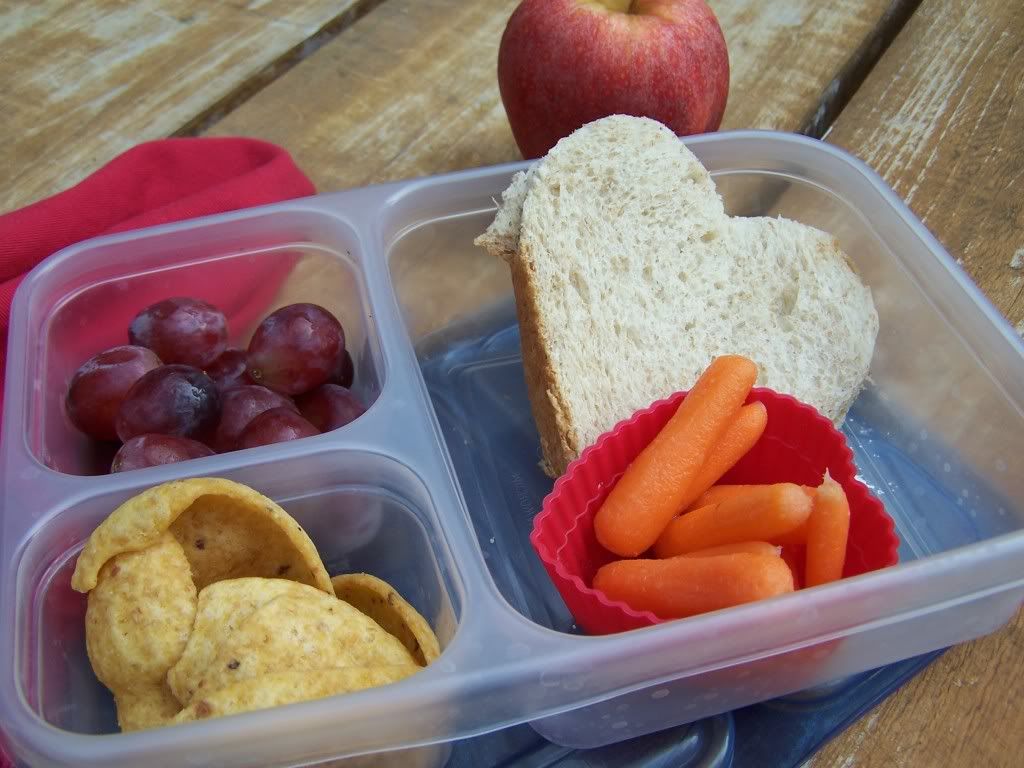 So, on the days that we pack sandwiches, I typically also pack chips or popcorn and a fruit or vegetable to go with it.  They still get grain from the wheat bread, protein from the peanut butter or turkey, and fruits and/or veggies from the carrots, apples, grapes, etc.  In the end, it is not about what is the fanciest or most creative, it is all about what they will eat that is healthy and can give them the brain power that their little bodies need for a busy day at school.