We had such a beautiful, fun, busy weekend.  I do not always like busy.  But, this weekend, it was a good thing.
1.  My mother came to town Friday afternoon, and she made it in time for pizza and movie night.  There was only one problem.  My pizza dough did not turn out, and I did not know it until I opened the bread maker.  So, we tossed the dough, refrigerated the pizza sauce and toppings, and placed an order to have pizza delivered.  It was not as good, but it salvaged pizza night for us.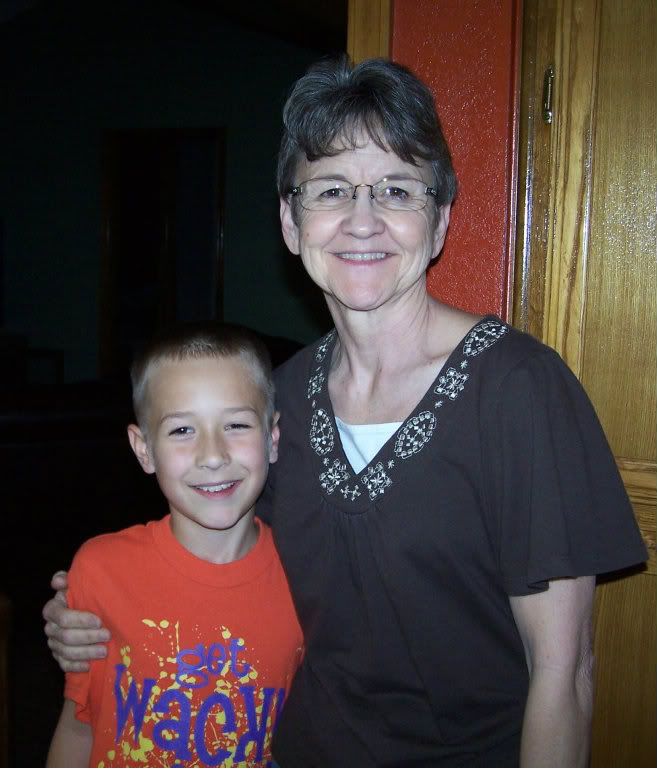 We watched The Adventures of Tintin.  It was very cute.  I am not sure what I liked more….watching the movie or watching Ethan act out the movie along the way.  When it comes to movies, he does not miss a thing.  Gabriel and Summer do not, either.  Ethan is just much, much more animated about it.
2.  We had early morning soccer on Saturday.  On days that start with an 8 am soccer game, my insomnia comes in handy.  I was able to have egg and goat cheese taquitos and cinnamon streusel muffins made by the times Sean and Gabriel left at 7:20.
My Mother, Summer, Ethan, and I quickly ate and then jumped in the van to get to the fields.  It was a bit chilly when we arrived, but it turned into a beautiful morning.  Ethan had fun sitting by Nonna and playing on the iPad,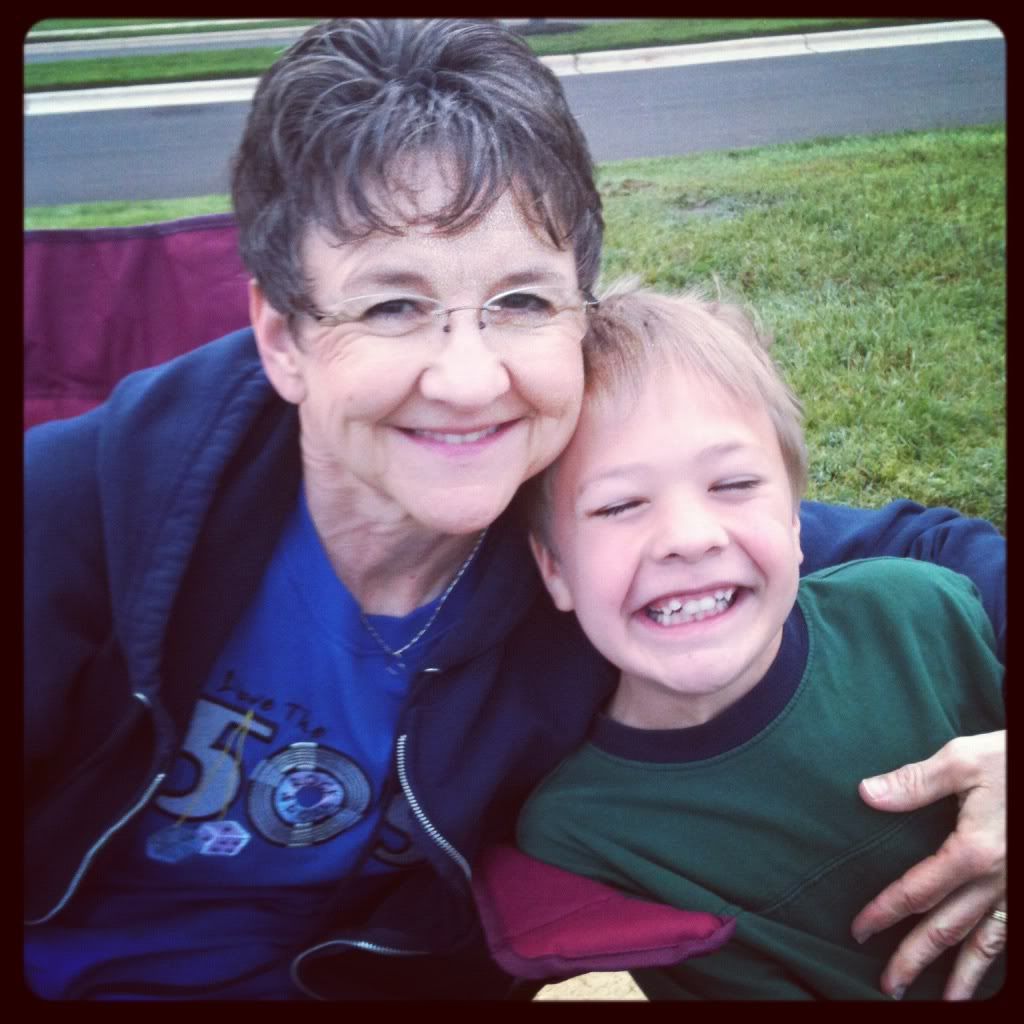 Summer had fun playing with her friends,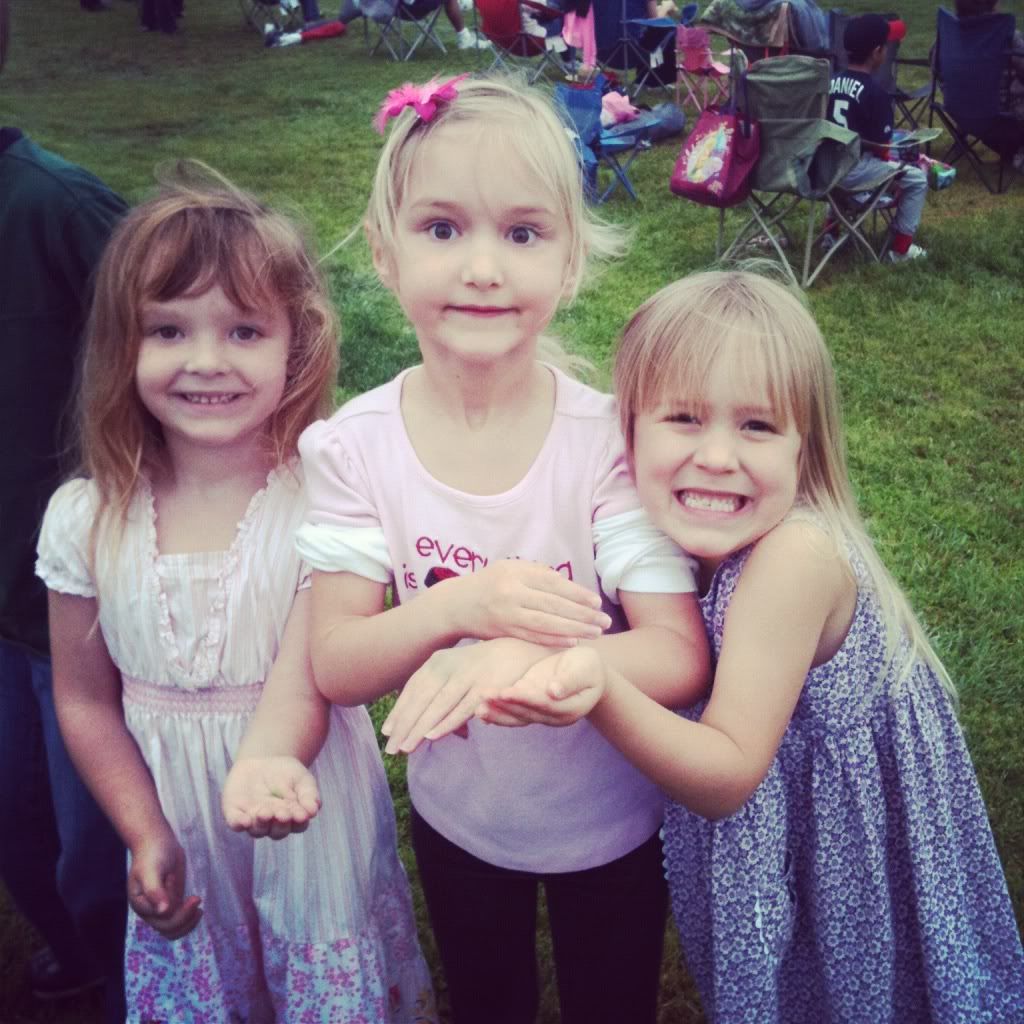 and I had fun getting to watch the game with both eyes, for a change, since my mom was there to help keep extra eyes on the littles.
3.  After soccer, my mother and I went to watch my oldest niece play volleyball while Sean took over all parenting and uncle duties by entertaining the littles and my youngest niece.  My niece's team made it to the championship game and came in 2nd overall in the tournament.  It was so much fun to watch her play a sport that she loves.
4.  My daddy arrived after the volleyball tournament, and he and my mother kept the littles while Sean and I went shopping for more landscaping and gardening supplies.
When we returned, we mulched, planted flowers, and started our garden.  Gardening is new to me, so I am crossing my fingers that it actually produces.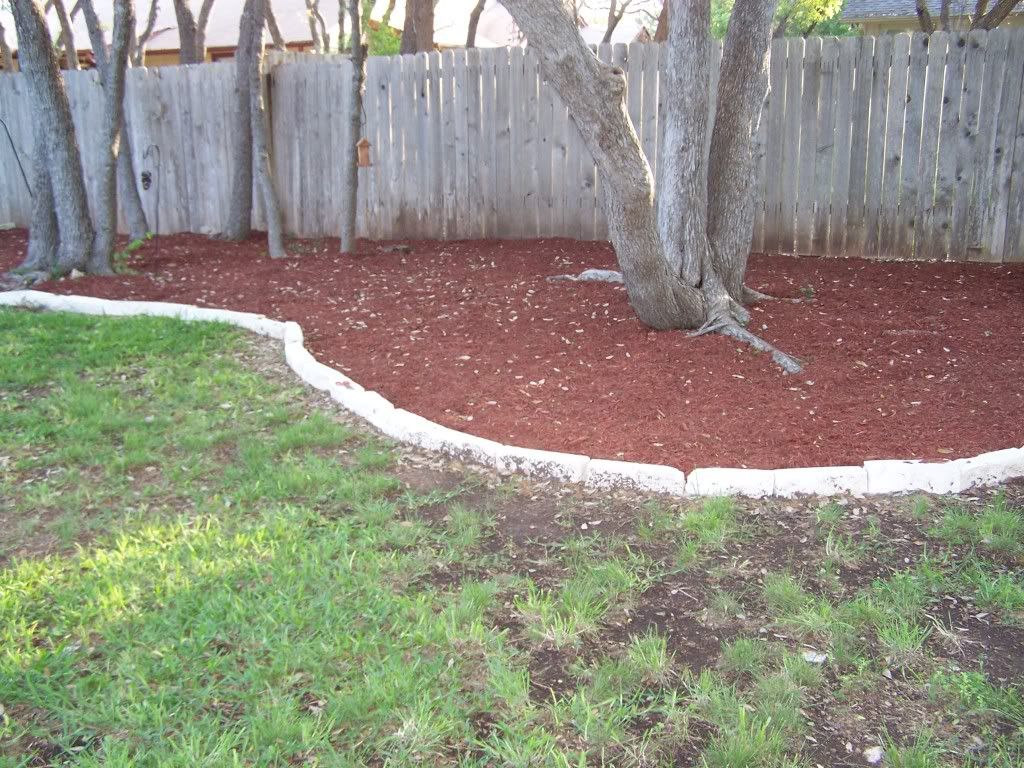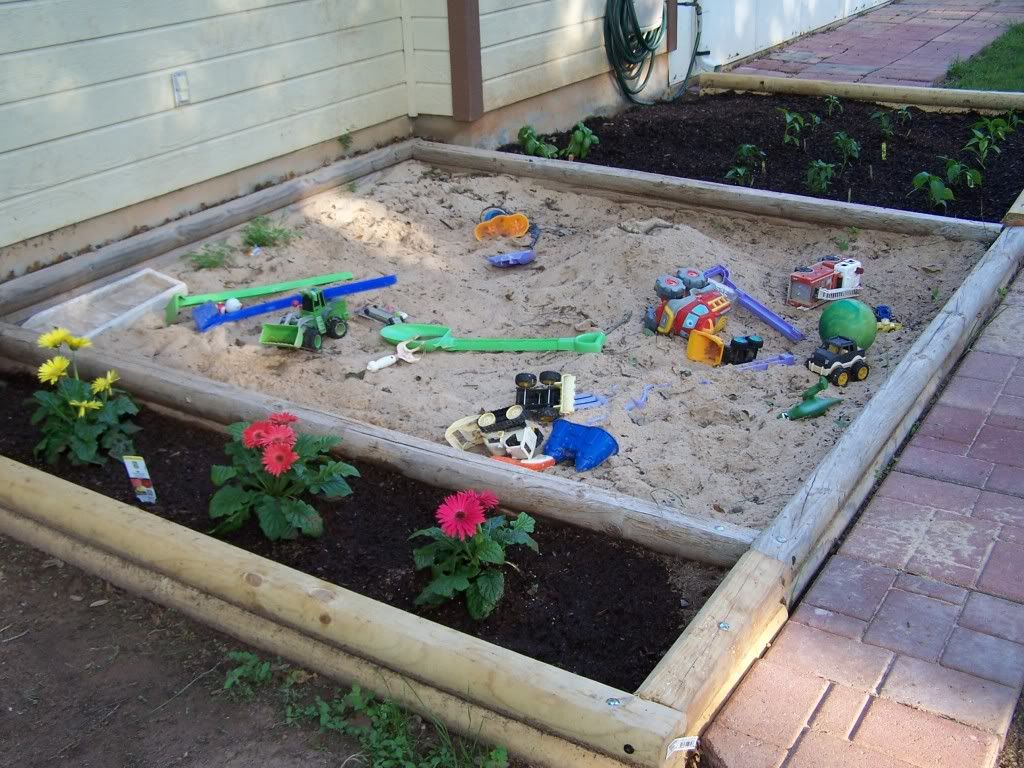 5.  Sunday arrived in the blink of an eye.  We did a little shopping – Skylanders for Gabriel, Easter treats for next weekend, craft supplies for Summer's birthday, and a special surprise for me – a new camera.  I am so excited to start learning how to use it.
6. We finished off Sunday with a little game of H-O-R-S-E.  In the absence of a basketball hoop, Sean and Gabriel improvised using a big ball box and different balls.  Proof once again that having fun and making memories is all in what you make of it, and, most of the time, it is all about just pure, simple, fun family time.
7.  And, I also did some fun cooking this weekend, too.
I made this delicious Taco Soup.
This Angel Food Cake.
These Caramel Fudge Brownies.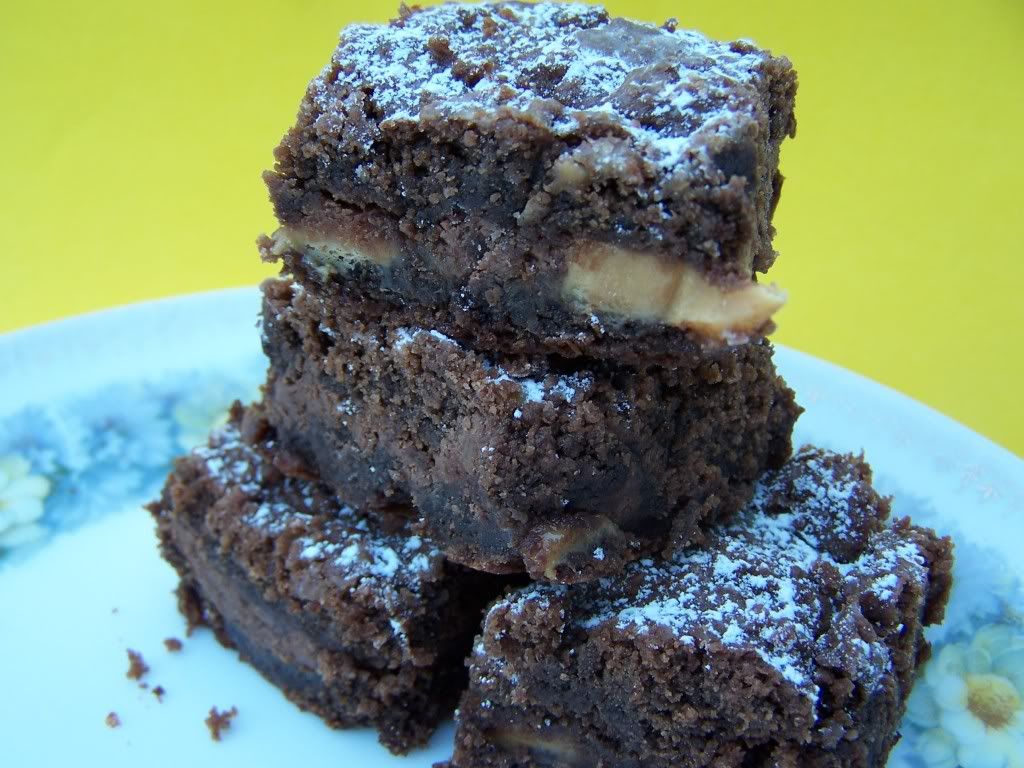 And, as I mentioned earlier, I made some delicious Cinnamon Streusel Muffins Saturday morning.  I was craving these Cinnamon Streusel Pancakes by Two Peas & Their Pod, but I knew that we needed something that we could eat on the go.  So, I married my muffin recipe to her streusel recipe, and the two lived happily ever after.
Cinnamon Streusel Muffins
Ingredients
Muffins
1/2 cup unsalted butter
1 cup sour cream
1 teaspoon vanilla
1 egg
1 1/2 cups flour
1/3 cup sugar
1 1/2 teaspoons baking powder
1/4 teaspoon baking soda
1/4 teaspoon salt
Cinnamon Streusel Topping
1/2 cup all-purpose flour
1/2 cup brown sugar, packed
1 teaspoon ground cinnamon
6 tablespoons cold unsalted butter, cut into chunks
Instructions
Preparing the Cinnamon Streusel

In a medium bowl, combine flour, brown sugar, cinnamon, and butter.
Mix together with your hands until you have a crumbly mixture.
Set aside.

Preparing the Muffins

Preheat oven to 375.
Line muffin tin with cupcake liners.
Melt the butter in the microwave.
Whisk in the egg, vanilla, and sour cream.
In a separate bowl, mix together the sugar, salt, baking soda, baking powder, and flour.
Pour the butter mixture into the flour mixture, and stir to combine.
Using a cookie scoop, place a small scoop of muffin mix in each of the 12 liners.
Top with about 1 tablespoon of the cinnamon streusel mixture.
Add another small scoop of the muffin mixture.
Sprinkle with another tablespoon of the cinnamon streusel mixture.
Bake for 15-20 minutes.
Remove from oven and cool in tins.
http://cookingformykids.com/2012/04/02/weekend-things-recipe-cinnamon-streusel-muffins/
Have a great week!
I linked up at the following:
Add a Pinch for Mingle Monday
Everyday Mom's Meal for Sunday Supper
Talking Dollars and Cents for Muffin Monday
Delightfully Dowling for Mangia Mondays
Jam Hands for Recipe Sharing Monday