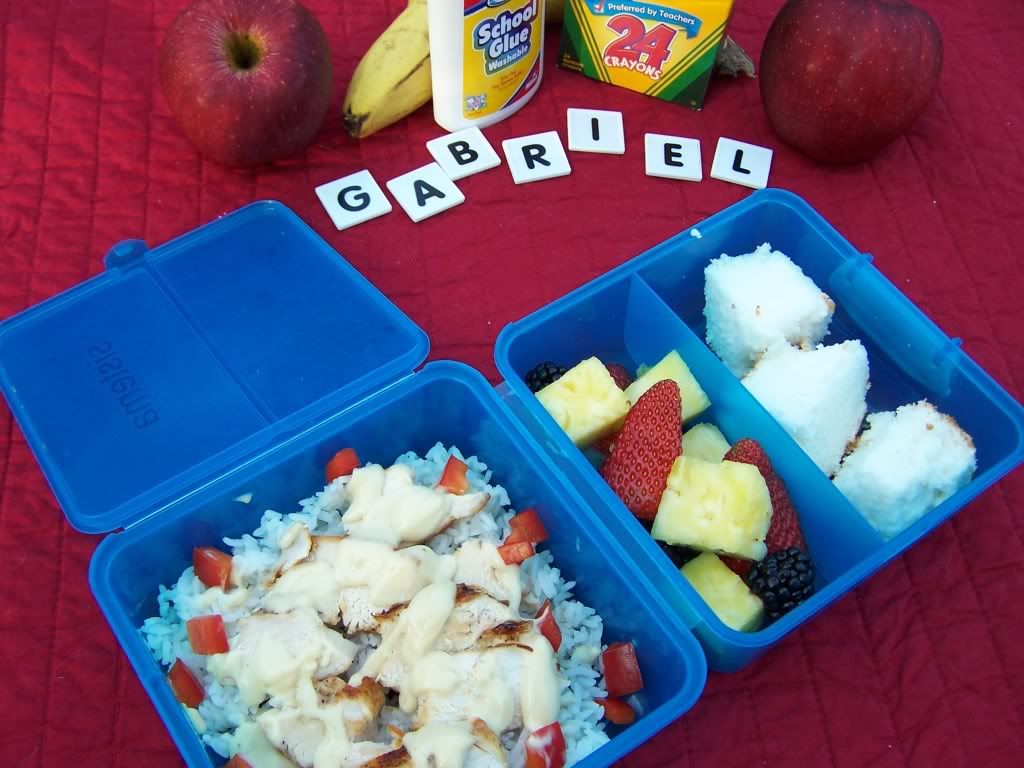 It is very important to me to always know what is going into the bodies of my littles.  While I cannot say that I never buy cereal or use a cake mix, I can say that most of what my children eat is prepared by me.
The same is true with their school lunches.  I pack their lunches almost every day, and I try to eat with them at school once per week.  I know that I am very blessed to be so involved in their day-to-day schedule and activities.  It is not something that I ever take for granted.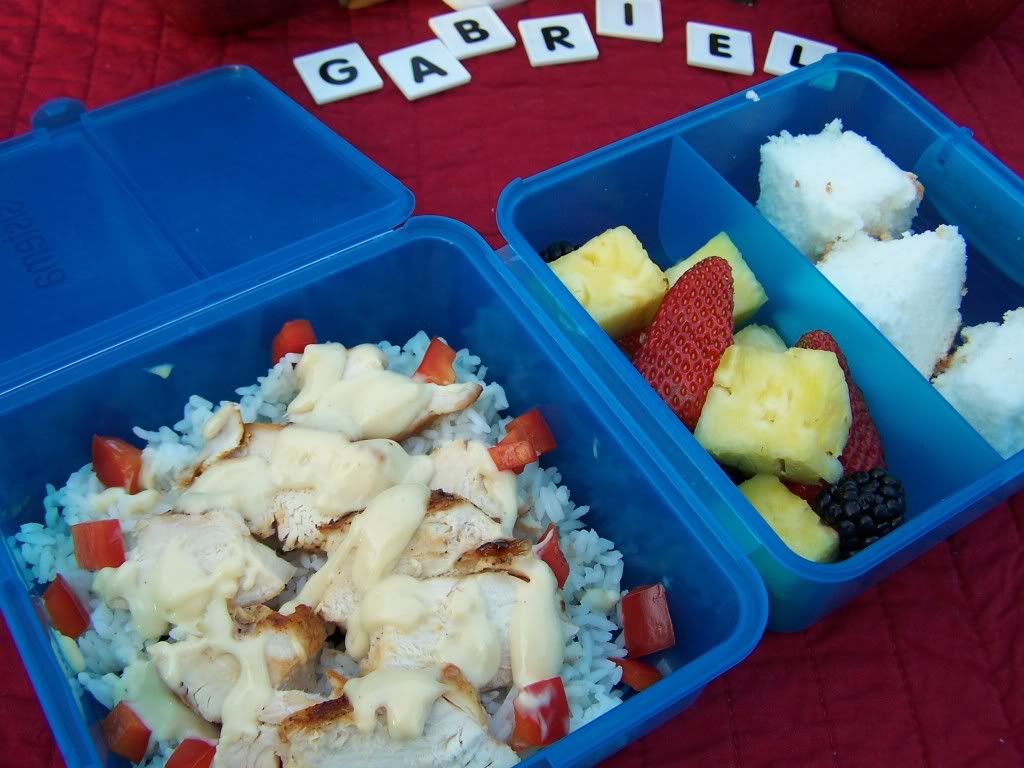 While I started out the school year very enthusiastic about packing lunches, as the school year has worn on, lunch packing has become tiresome, as well.  That is why I was so excited to see that Marla with Family Fresh Cooking has launched another Project Lunch Box 30 day challenge.  The name of her blog says it all.  Marla believes very strongly in family fresh cooking and healthy meals.  She believes in it so much that she launched a challenge, back in September, asking that we all pack healthy meals for ourselves and our children for 30 days.  When I saw that she decided to do it again in April, I was happy because I needed a little push to get out of my rut of the same 'ole sandwich, popcorn, and apple slices routine.  And, not only did she launch the challenge, she also created a PDF of recipes to help everyone out with ideas.

For Monday's lunch, I decided to incorporate some leftovers with some fresh ingredients to come up with a lunch that had protein, grains, fresh fruit, and a little treat of homemade Angel Food Cake.  We had grilled chicken with a honey mustard dipping sauce for dinner, so I cut up that chicken and served it over rice drizzled with the honey mustard sauce.
We had fresh fruit for dinner, too, so I was easily able to add slices of pineapple, strawberries, and blackberries for a easy, quick little fruit salad.
And, I did not feel one bit guilty about packing some Angel Food Cake because I knew that he was having a well-balanced lunch.
Honey Mustard Chicken with Rice
Ingredients
Grilled chicken
Bell peppers, diced
Rice, cooked
Honey Mustard Sauce
1 cup mayonnaise
1/4 cup Dijon mustard
2 tablespoons Karo syrup
1 tablespoon honey
1 tablespoon Season Salt
Instructions
Preparing the Honey Mustard

Add all of the ingredients into a bowl, and whisk together until smooth.

Putting it All Together

Place a small layer of cooked rice into a lunch container or bowl.
Top with slices of grilled chicken.
Add diced red bell peppers on top of the rice and/or chicken.
Drizzle with the honey mustard sauce.
http://cookingformykids.com/2012/04/02/cooking-for-my-kids-project-lunchbox-recipe-honey-mustard-chicken-with-rice/
I hope to have more lunch ideas to share with you throughout April.  And, I am hoping that the challenge equals fun, healthy lunches for my littles for the remainder of the school year, too.
Happy lunch packing!