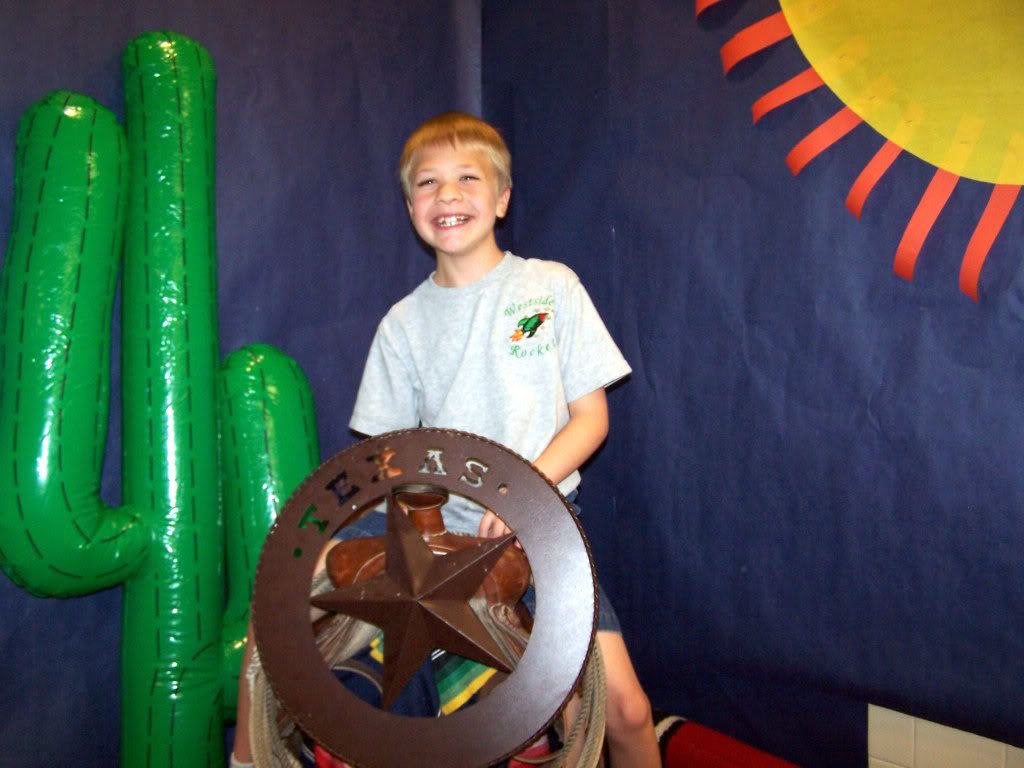 Ethan started off the week trying to recover from last weekend's illness.  When he woke up on Monday, it was clear that he needed to spend another day at home. So, that is what he did.  By the afternoon, he had perked up and was feeling much better.  He still has a bit of a chest cold, but it gets better throughout the day.
He had speech therapy on Tuesday, and he was so excited to have his picnic with Ms. Brooke.  I just cannot put into words how thankful we are for her.  She loves Ethan, and he loves her.  She makes a game out of therapy each week.  And, she believes in him….the way that we believe in him.
On Wednesday, I was sick, and Ethan always feels so deeply when someone is sick.  He almost senses it before it even happens.  After school, he came into the bedroom to pamper me and feel my head, the way that I feel his when I am trying to see if he has fever.  The look of pure compassion in his eyes was just priceless.  He is so incredibly sweet.
Ethan had speech and occupational therapy on Thursday.  After both therapy sessions, Ms. Brooke and Ms. Gina both came out to talk to me.  Brooke sat on the floor, and Gina sat beside me in a chair.  They went over how well Ethan had done and how hard he tries for them.  Then, we talked about his upcoming ARD, goals for next year, and a conversation that Brooke had with Ethan's speech therapist at school.  She was so happy because his school therapist said that Ethan had come so far in the past few months.  I looked at them with tears in my eyes and said, "It is because of you.  You have done so much for my boy.  I want to cry when I think about it.  We are so thankful for you."  And, it is true.  They believe in my boy.  They are determined to help him.  They know that he is smart.  And, they will keep trying to unlock all of the magic that makes him the amazing little boy who he truly is.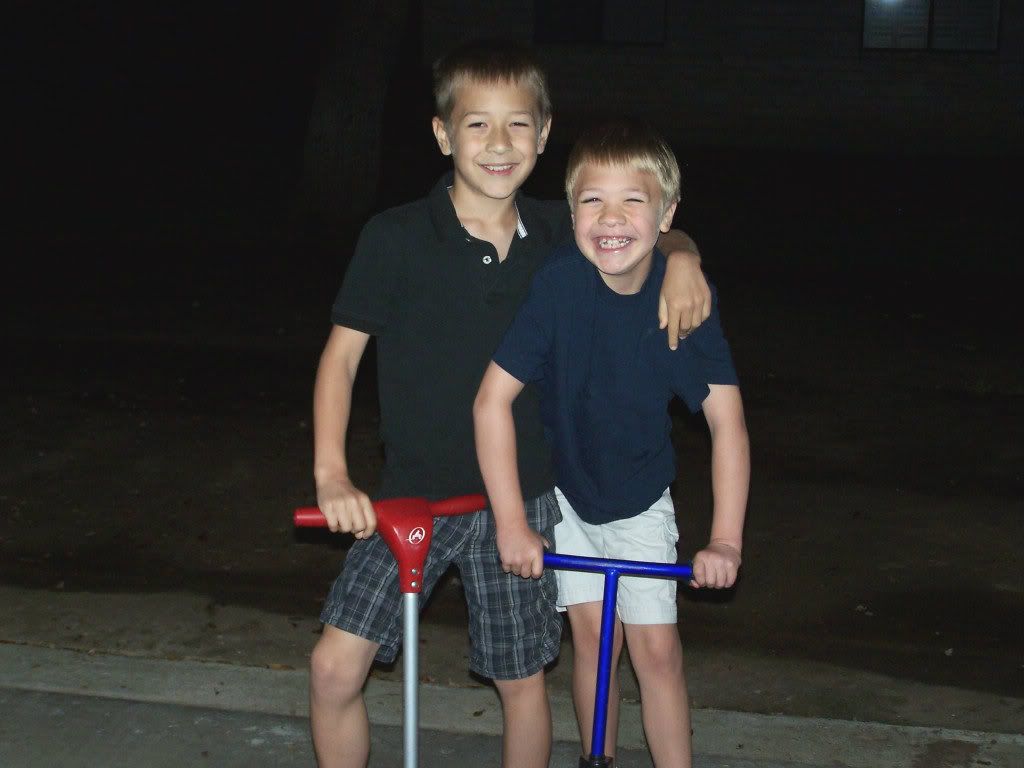 We do have some likely news about a diagnosis for Ethan.  But, first I am taking him to his pediatrician to follow up on a few things.  She will make one of the diagnosis, and Ms. Brooke will make the other one.  It has been a frustrating process, at times, wondering why it has taken so long to finally start getting to the bottom of what all is going on with our sweet youngest boy.  But, I am choosing to focus on the positive.  The positive is that we know now, we have amazing therapists now, and we really would not have done anything that differently even if we had known 2-3 years ago.  I know in my heart of hearts that we have done everything that we possibly could do for Ethan from doctors to medicine to supplements to therapy sessions.  It has taken hard work, dedication, and a loving commitment to our boy, and we have never, ever lost sight of that.
Ethan had Texas Day at school on Friday.
I went to help out, but mostly to be there with/for Ethan.  He was so happy when I walked in the door.  He ran up to me saying, "Momma!"  He held my hand and smiled as we went around to the different stations – horse shoes, pictures, dancing, Bluebonnet stomping, and seed spitting.  Ethan participated in everything and did great.  I am so incredibly thankful that I am able to be at home with my children so that I can attend those little events that are truly big moments in their little lives.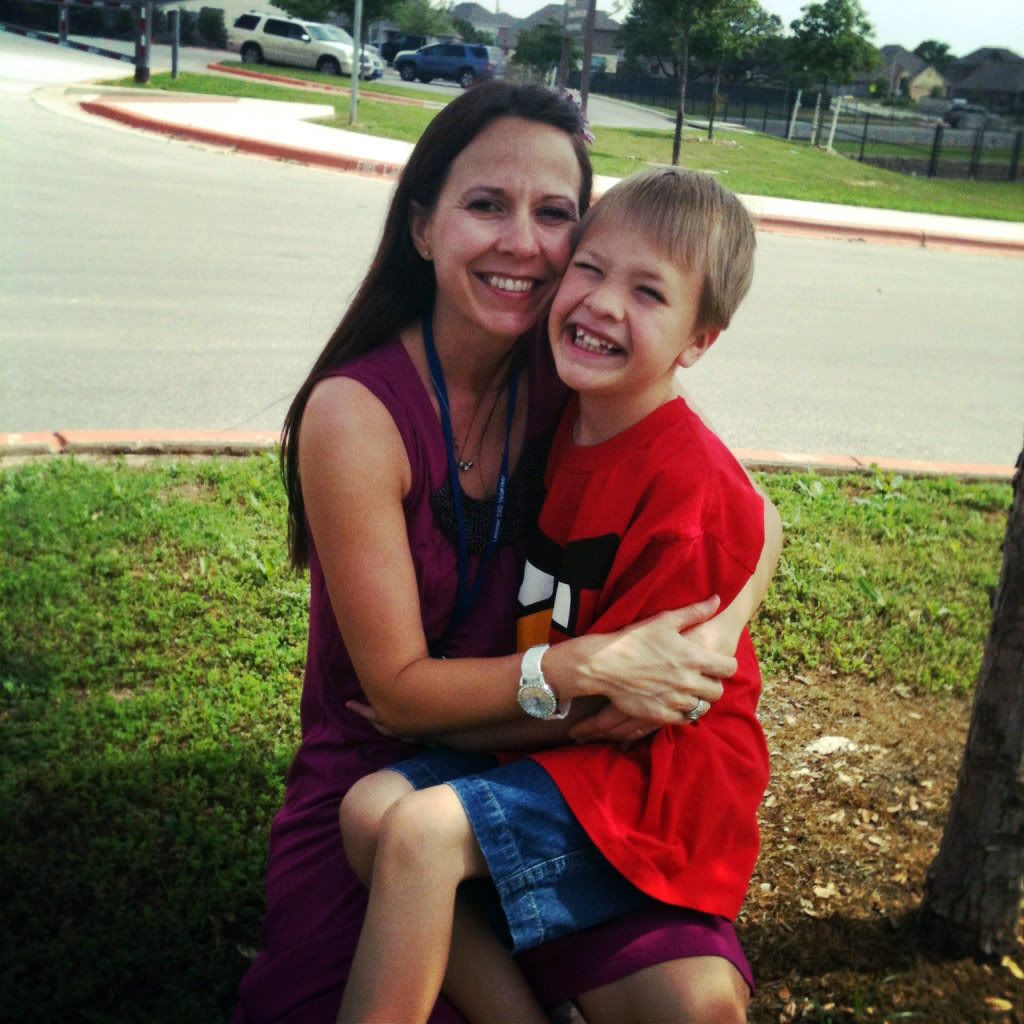 Perhaps the best moment of the day, though, was when I took Ethan back to school after lunch.  He wanted to take himself to class, so I let him while I went and dropped off Gabriel's lunch with him.  Then, I went to Ethan's class to make sure that he was settled.  His class was quietly sitting in the floor watching a movie.  Ethan was sitting in the middle of two precious little girls.  At different times, they both had their arm around Ethan, gently patting or rubbing his back.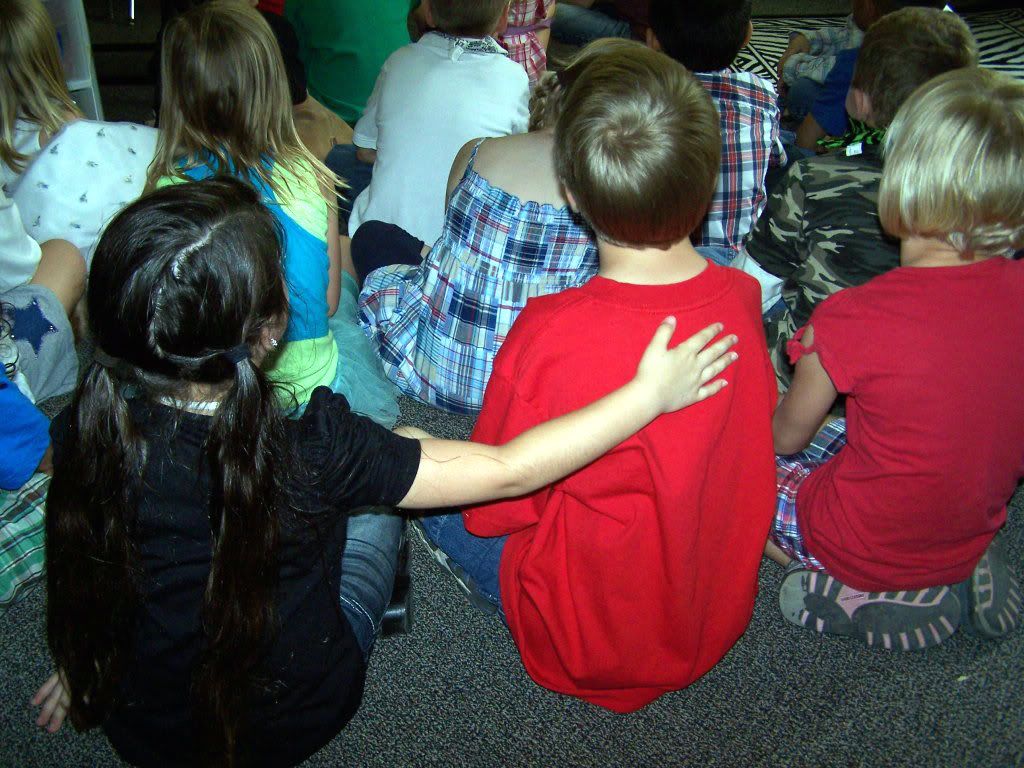 I know that his classmates love him,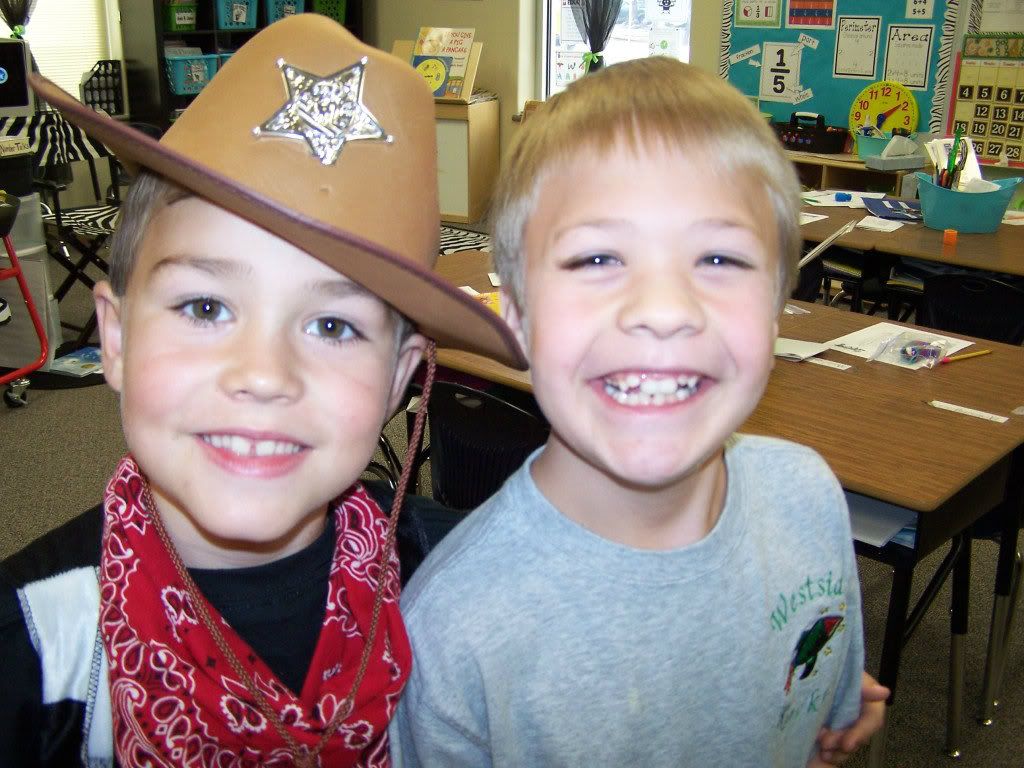 but when I get to witness a moment like that, a moment that is true and special because they did not even know anyone was watching, it just makes my heart want to burst.  Because, even though I mentioned last week about the little children who were not very sweet when they were quizzing me about Ethan, the truth of the matter is that there are far, far more kind, compassionate, sweet, loving, gentle people in the world.  Yes, Ethan will encounter the mean ones as well, just as we all do/will.  But, I choose to believe in the positive.  I choose to believe in the goodness in people.  I choose to believe that Ethan's magic will continue to be spread to more and more people each and every day.  And, if you know my Ethan, then I know that you believe that, too.