It seems that the bulk of our family entertainment comes during the weekend because the weekdays consist of work, school, soccer, therapy sessions, housework, etc.  Not that all of that is not entertaining, but we are not always together as a family when we are doing it.
Here are a few highlights from this weekend:
1.  We have a lot of squirrels in our yard.  And, they constantly entertain us.  As we were sitting in the sun room Friday evening, watching the kids play, we look over and see a squirrel doing his best acrobatic moves, stretching from the tree to the bird feeder.
Then, later, he was holding onto a different bird feeder for dear life while he ate.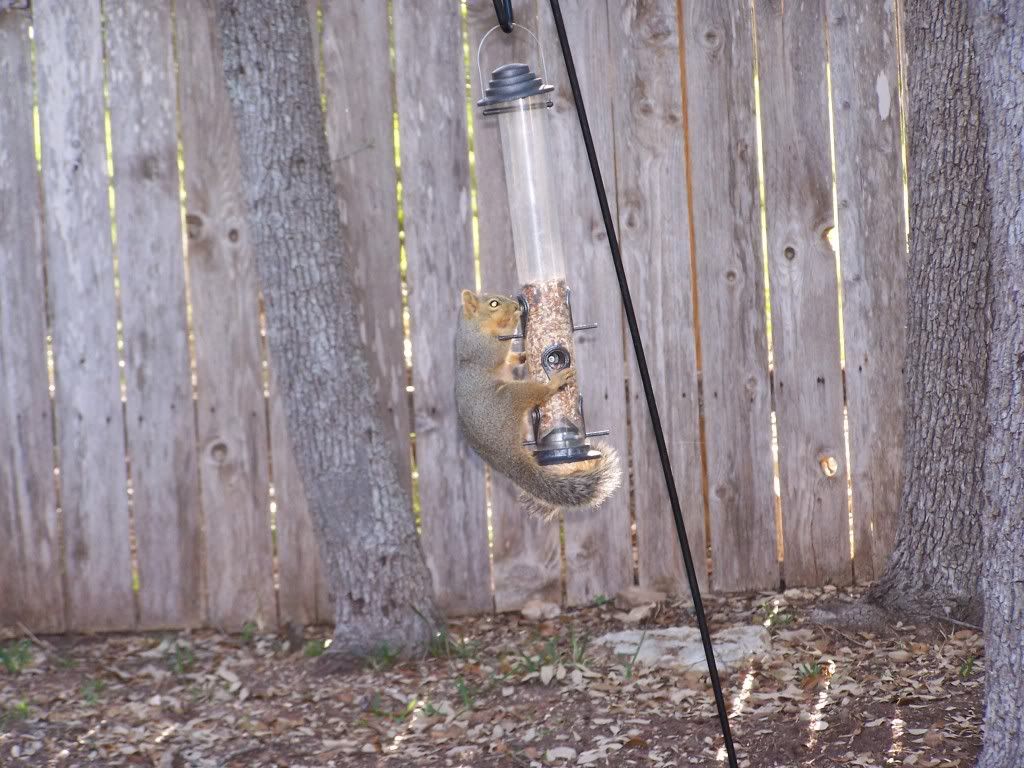 We quietly got Ethan's attention, and then he whispered, "Ya-ya (what he calls Summer), Bubba, come here!", as he was pointing at the squirrel.
It was a dual family moment.  Hearing Ethan really communicate and watching the squirrels were both priceless.
2.  Pizza and movie night on Friday night.  We watched Hop, which was very cute, and we ate pizza.  I make personal pizzas for everyone so that we all get exactly what we want – Pepperoni and Jalapeno for Gabriel, Cheese for Ethan, Breadsticks for Summer, Buffalo Chicken for Sean, and Pepperoni with Olives, Mushrooms, and Jalapenos for me.  We love pizza and movie night.  Love it.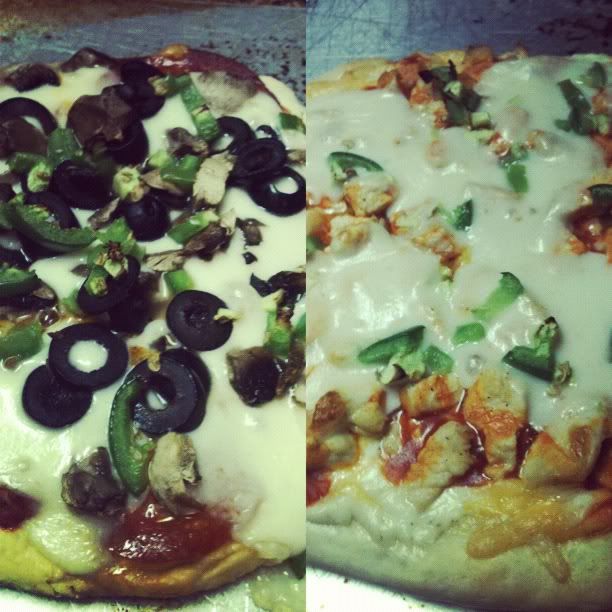 3.  The only bad thing about pizza and movie night on Friday was that Ethan got sick.  I knew that he was not feeling well, so I snuggled him in our bed with a cartoon after his bath.  When it was time to eat, he went to the couch and grabbed his head.  I got the thermometer, and he had a slight fever.  By the time we finished eating, his temp was 101.4.  We covered him up, snuggled with him, and finished the movie.  As soon as it was over, I made a pallet for him in our room, and he was in dreamland within minutes.  Bless his heart.  We have definitely had our share of illnesses this year.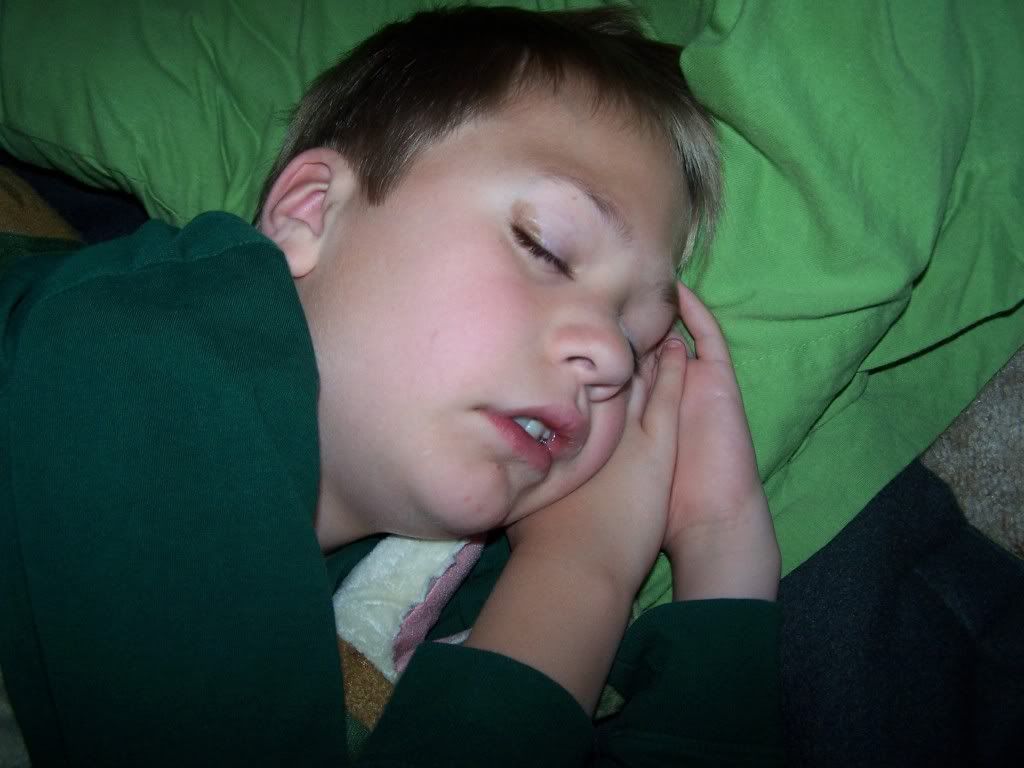 4.  Gabriel had soccer on Saturday.  While it is normally a family outing, I needed to stay home with Ethan.  And, Summer chose to stay home with us, too.  Sean texted me updates.  I could not decide if I should jump up and down or cry when I received the "Gabriel scores!" text.  I was so proud of my boy but so sad that I missed it.  I know that, as moms, we cannot always be everywhere.  But, it sure is hard to miss special moments like my oldest boy jumping up and down after scoring a goal for his team.
5.  As I have been talking about for a couple of months, we are in the process of beautifying our yard.  It is a big yard, so it is definitely something that we are working on in phases.  This weekend, we continued digging out flower beds, weeds, and grass in order to landscape around the house.  We dug, we mulched, and we placed borders.  Next weekend we shall go shopping for the bushes and flowers.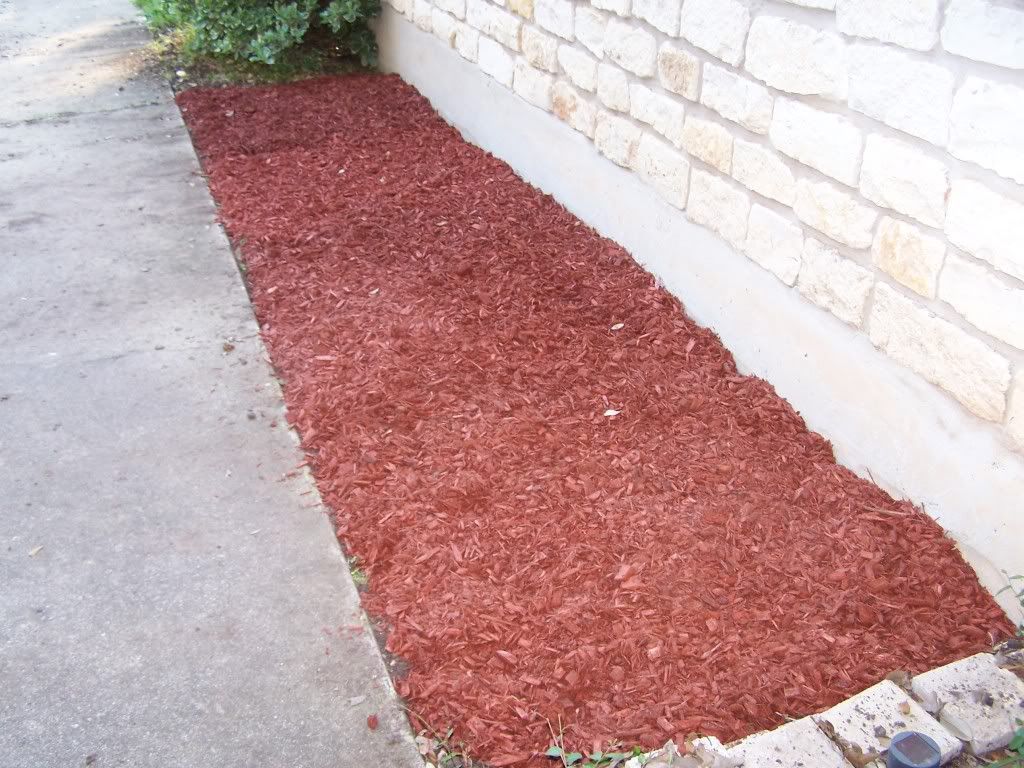 5.  What is better than one movie night a week?  Two movie nights.  After doing yard work during the afternoon, we needed a lazy night.  So, we watched The Muppets on Sunday night.  I did not think that it would make me cry.  But, it totally did.  What a sweet, sweet movie!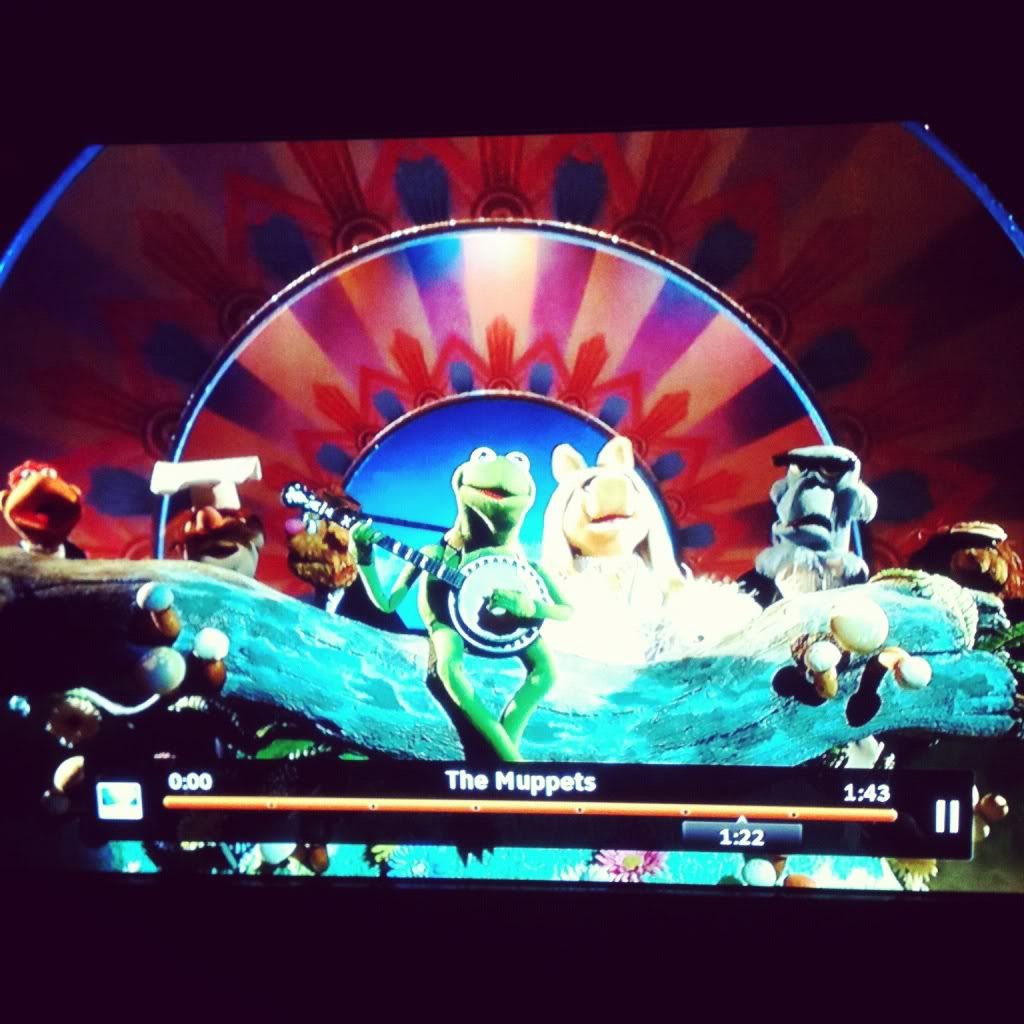 6.  Oh, and I also made some yummy food this weekend, which I will be blogging about this week.
I made these amazing brownies.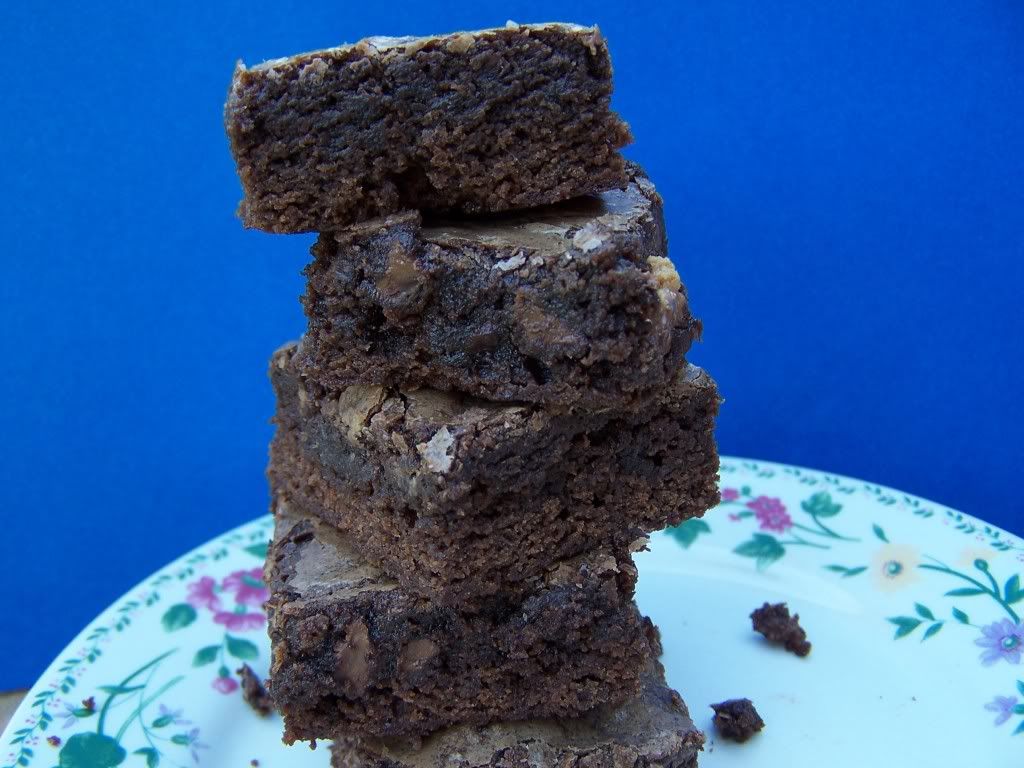 This lemon pepper shrimp over greens.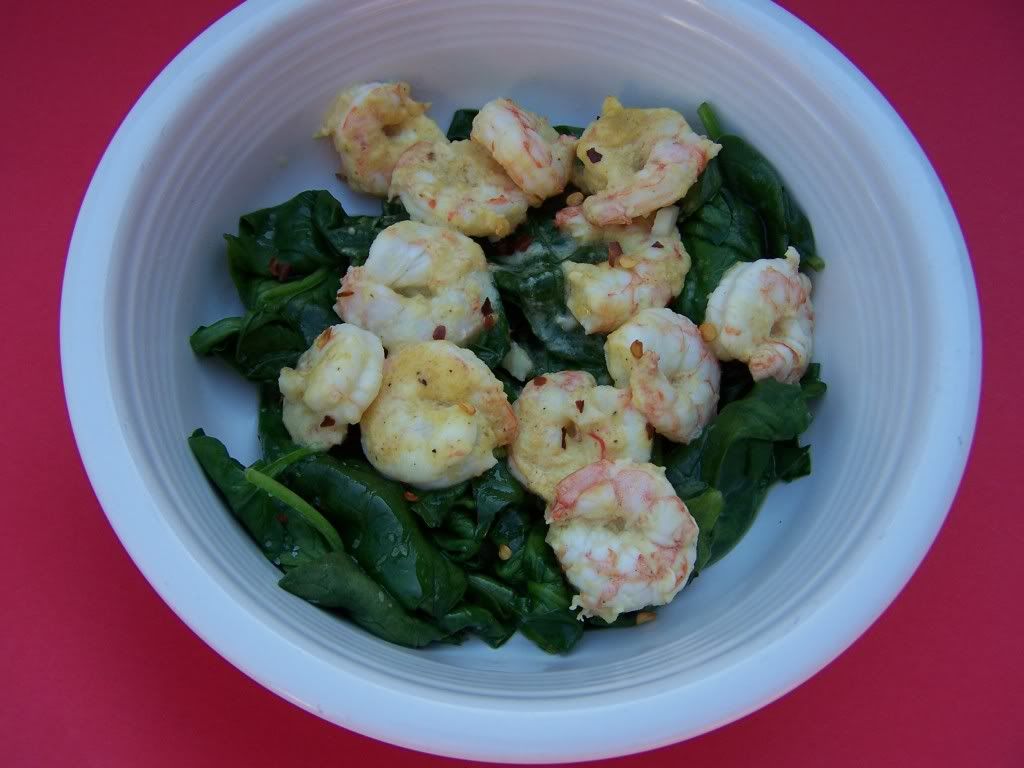 These chewy granola bars.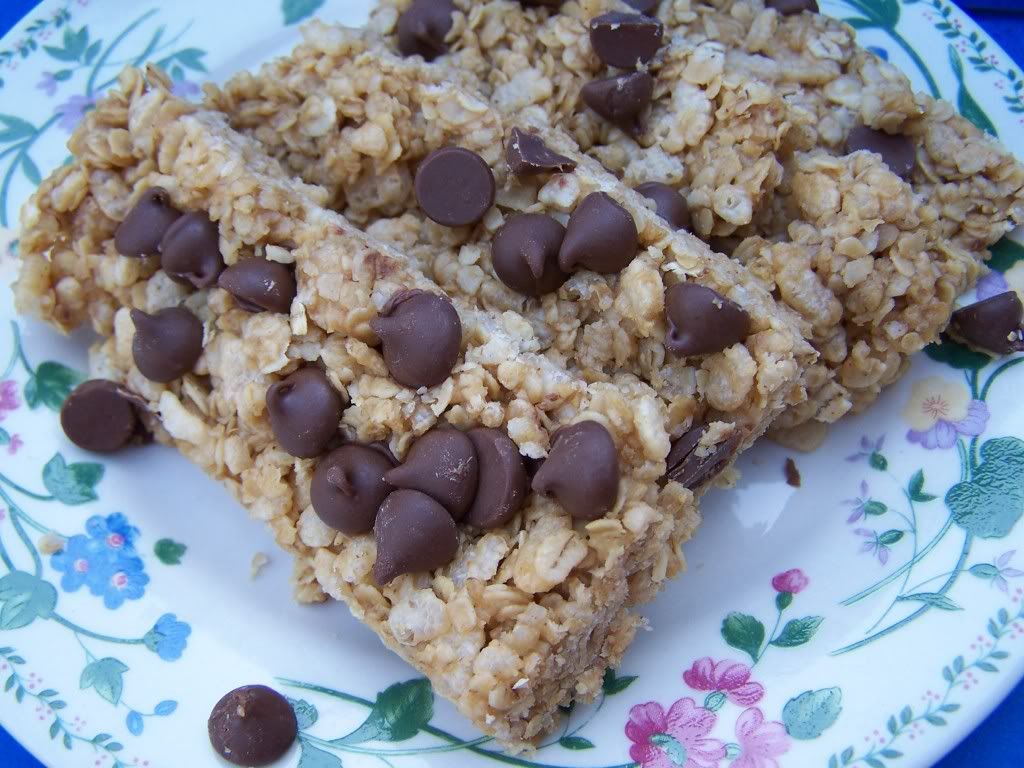 And, this lemon thyme mushroom chicken.  I found the original recipe over at Annie's Eats.  I have already expressed my profound love of Annie's blog and her recipes.  She is truly amazing.  So, when I saw this recipe last week, and I just happened to be in the middle of menu planning and making my grocery list, I knew that it was destiny that I make her Lemon Thyme Chicken.  And, let me just say, we were not disappointed.  It was absolutely delicious.
Lemon Thyme Mushroom Chicken
Ingredients
3 boneless, skinless chicken breasts
Kosher salt
Ground pepper
½ cup all-purpose flour
2 tablespoons olive oil
3 cloves garlic, minced
2 teaspoons fresh thyme leaves, minced
½ cup dry white wine
¾ cup chicken broth
1 lemon, juiced
3 tablespoons butter
Instructions
Season both sides of each chicken breast with salt and pepper.
Place the flour in a shallow bowl, and dredge the chicken pieces in the flour.
In a large skillet, heat the olive oil over medium-high heat.
Add the chicken breasts to the pan, place the lid on the pan, cook until lightly golden, and then flip to the other side to continue cooking.
Remove the chicken pieces to a plate.
Add the garlic and thyme leaves to the pan and sauté for about1 minute.
Remove the skillet from the heat, and add the wine to the pan, scraping the bottom of the pan to loosen any browned bits.
Return the pan to the heat, add the mushrooms, and bring the liquid to a simmer.
Stir in the chicken broth and cook for about 5 minutes.
Add the lemon juice and butter, and whisk until completely melted.
Season with salt and pepper to taste.
Spoon the sauce over the chicken, and serve.
http://cookingformykids.com/2012/03/26/weekend-things-recipe-lemon-thyme-mushroom-chicken/
Enjoy!
I am linking up at the following:
Add a Pinch for Mingle Monday