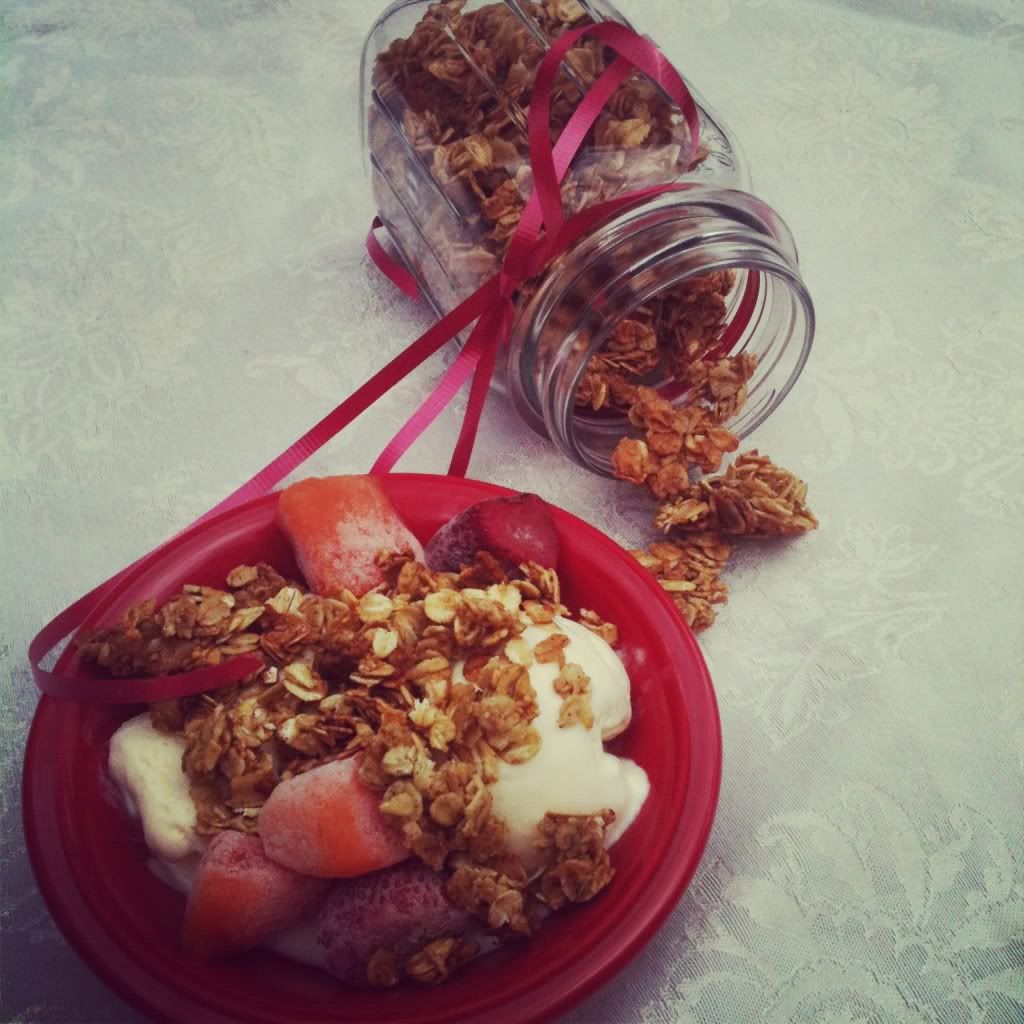 Happy first day of spring!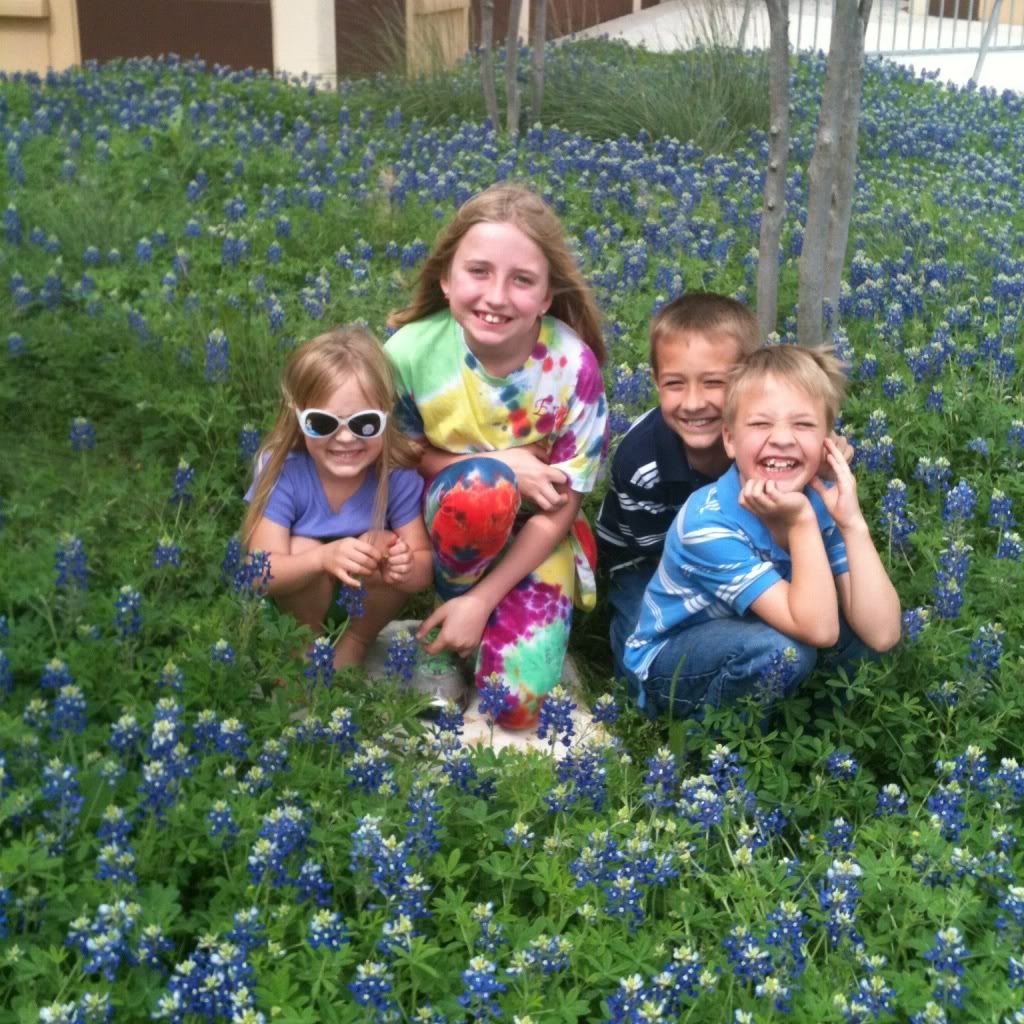 There are so many things that I love about this season, but, to me, one of the best things is all about the blooming and re-birth of flowers, trees, and nature, in general.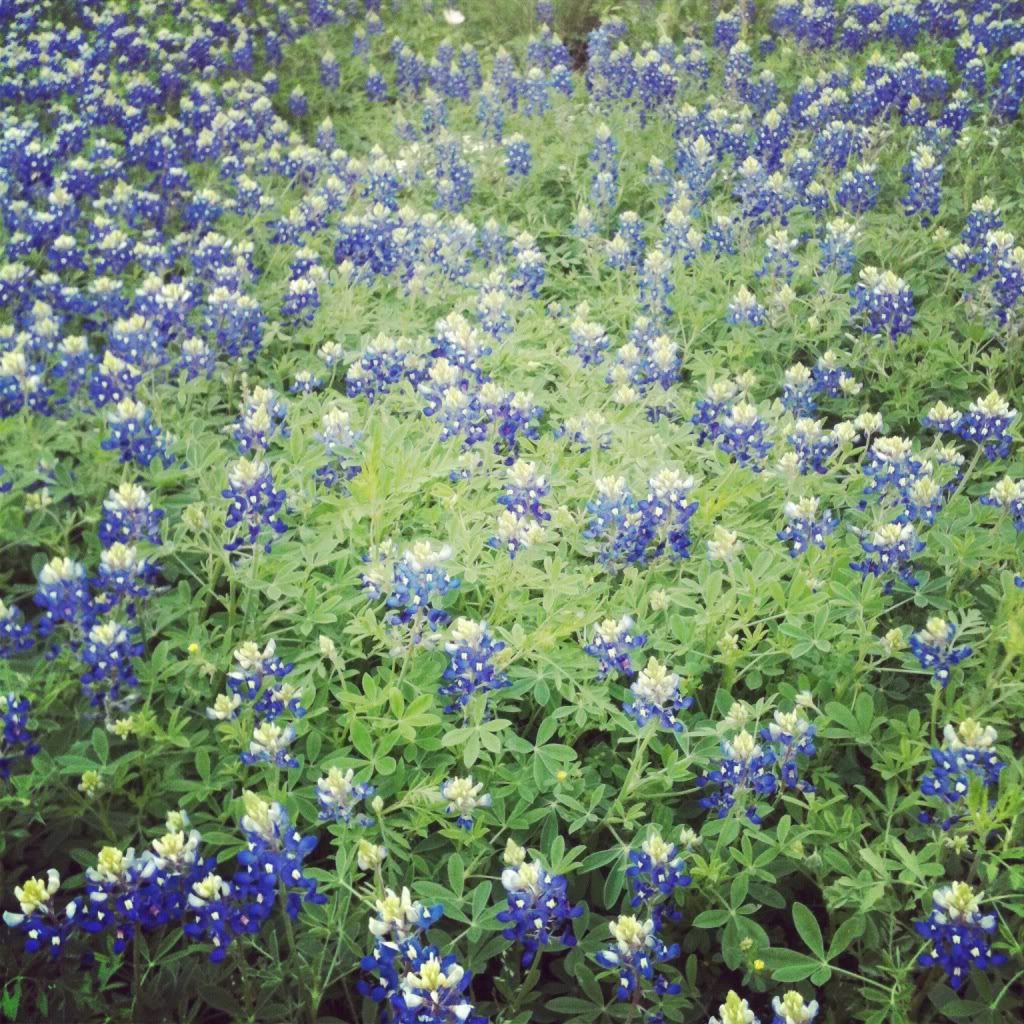 Of course, the beautiful weather, Easter, and my youngest little being born in spring are all reasons that I love the season, too.

And, another thing….the fruit.  I love berries, and they are so fresh, beautiful, and sweet during the spring.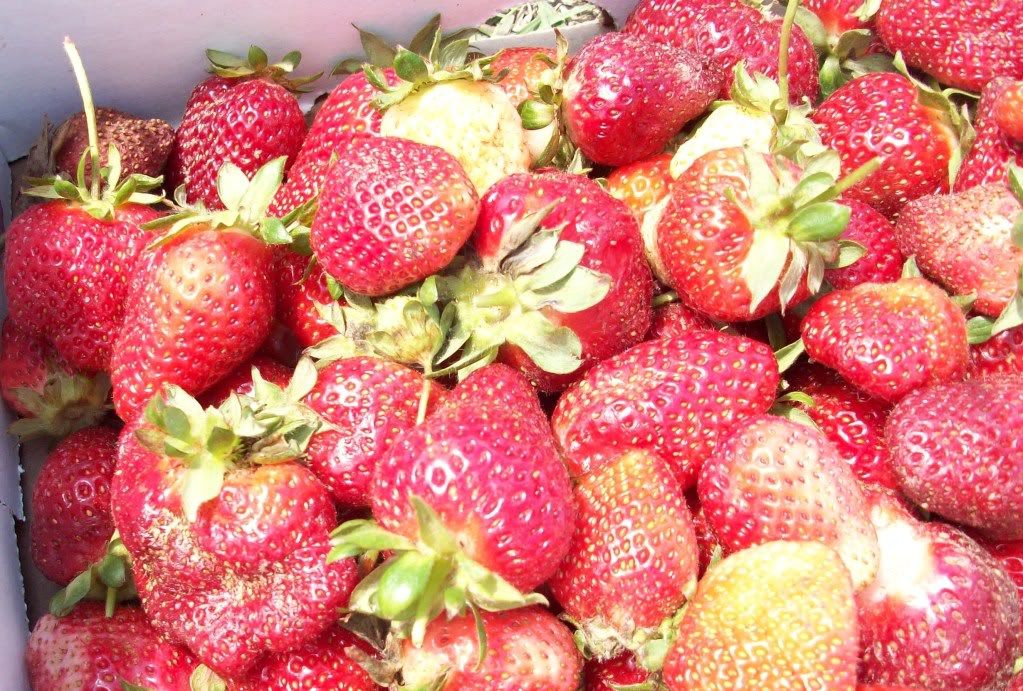 That is what inspired me to make this granola yesterday.  After researching many recipes, I created my own with all of the flavors that I thought would create the perfect granola.  My littles like things simple, so I just wanted plain 'ole granola that we could eat by the handful.   Adding some fruit and granola to yogurt or ice cream is just another way to get in an extra serving of fruit for the day, and it is the perfect after school snack.  It turned out just like I had hoped that it would – crunchy, just a little sweet, and clustered….perfect for a beautiful, spring day.
Ingredients
4 cups oats
2 teaspoons cinnamon
1 teaspoon salt
2 tablespoons brown sugar
1/2 cup honey
1 tablespoon Karo syrup
1/4 cup olive oil
1 teaspoon vanilla
2 egg whites
Instructions
Preheat oven to 300.
Mix oats, cinnamon, salt, and brown sugar in a large bowl.
In a separate bowl, mix together honey, olive oil, vanilla, and egg whites.
Add the wet ingredients to the dry ingredients, and stir to combine.
Spray one very large or two small baking pans with cooking spray.
Spread the granola mixture onto the baking pan(s).
Bake for 30 minutes.
Remove from oven and allow to cool for at least 15 minutes.
Break into small or large clumps, and store in a sealed storage container.
Serve with fruit and yogurt, or enjoy it plain and simple. It is delicious either way.
http://cookingformykids.com/2012/03/20/spring-is-here-recipe-plain-ole-granola/
Enjoy!