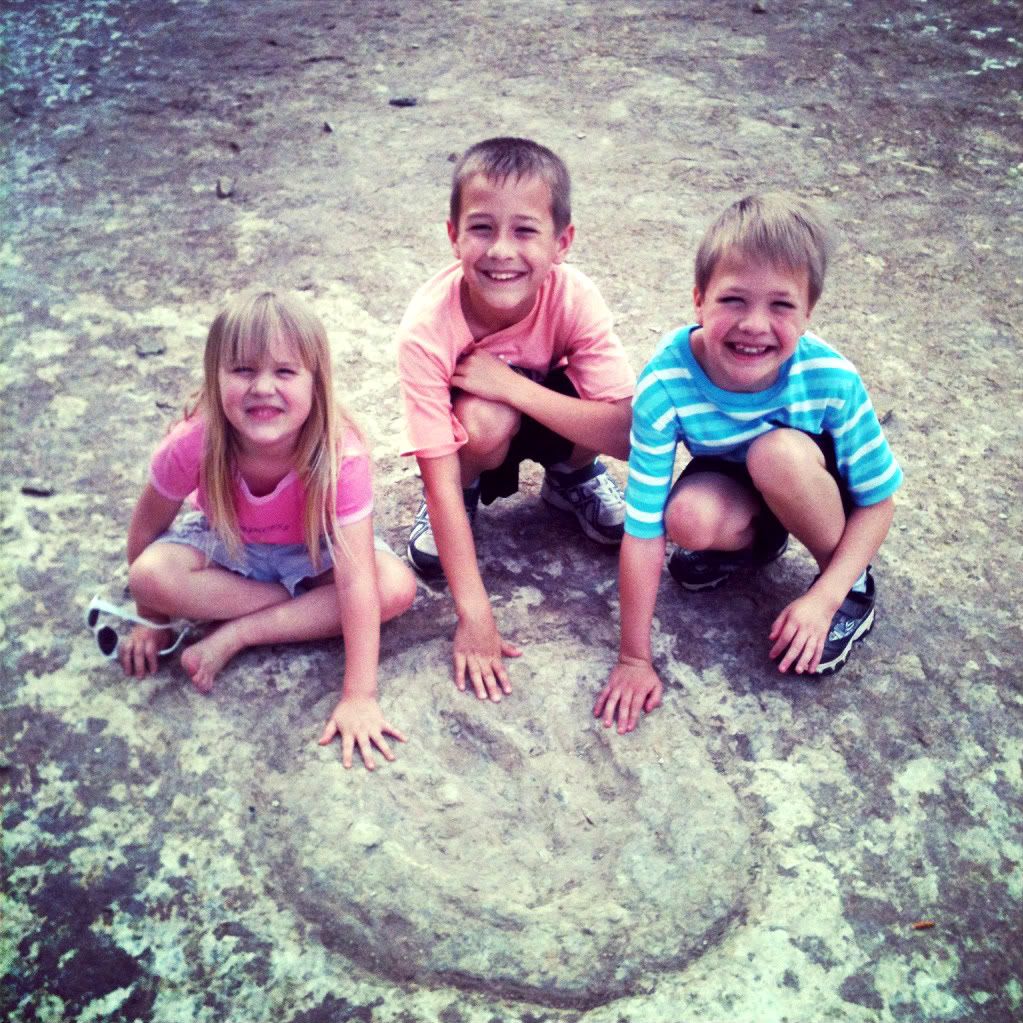 We went on another family outing yesterday.  We did not really know how this one would turn out, but we knew that we would enjoy the beautiful weather and be together as a family.  So, we happily took off on our adventure.
Getting to our destination was half the fun because the littles were so excited about the nature walk.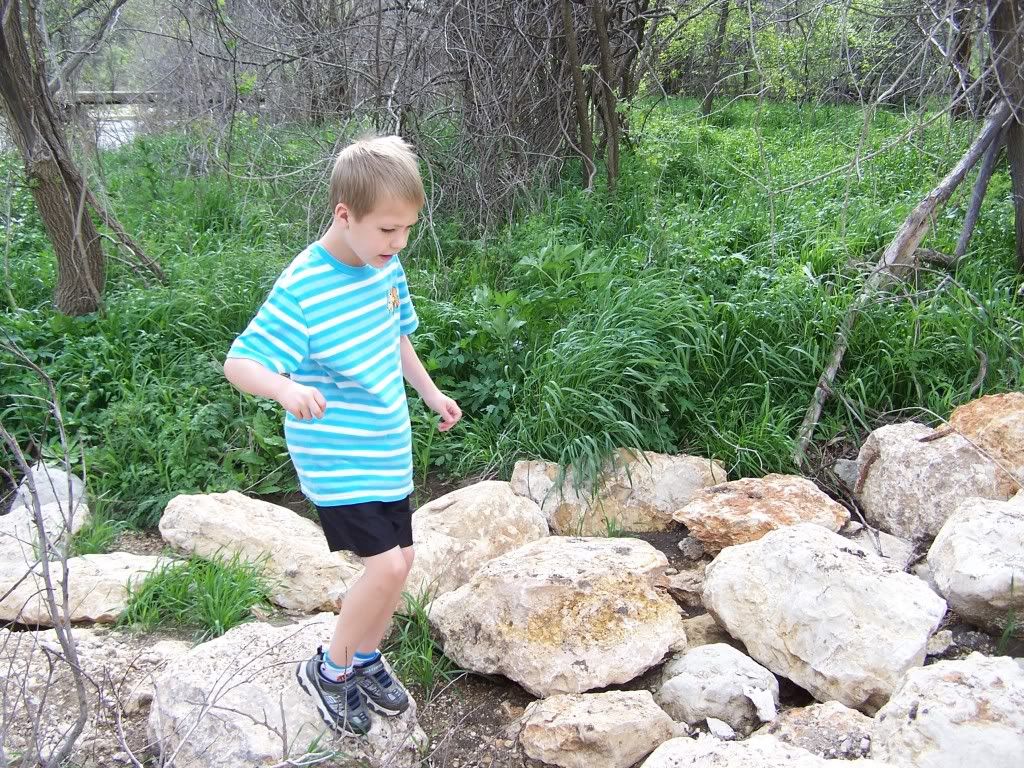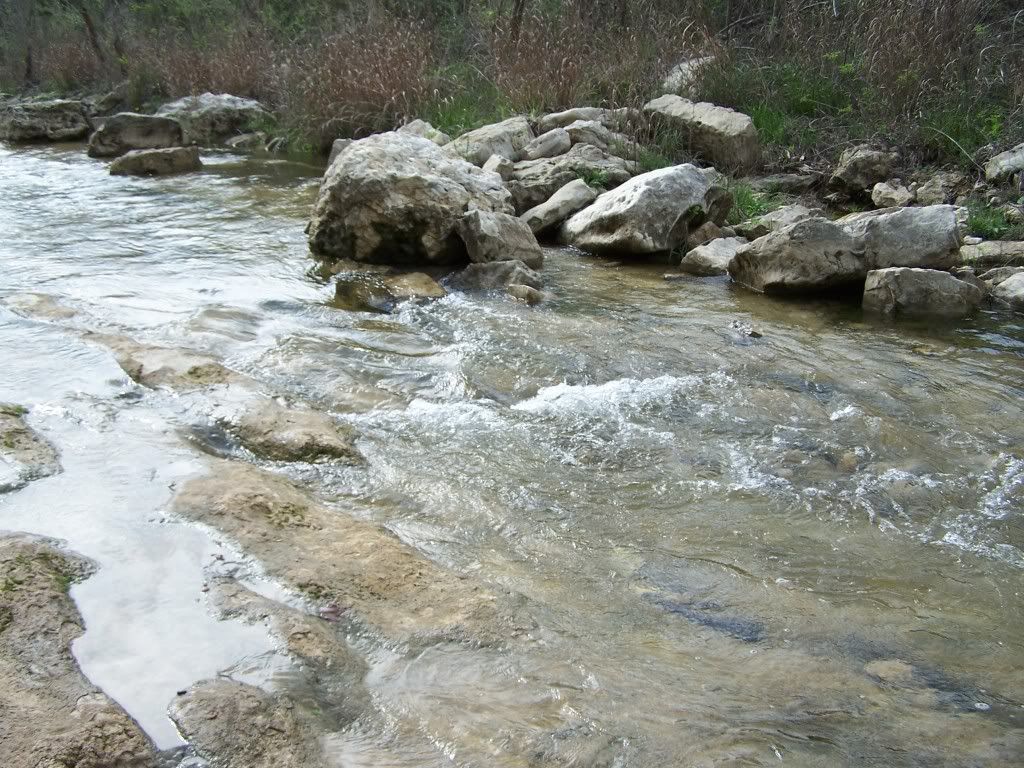 And, Summer has grown up so much since the last time we went on this little hike.  Instead of wanting to be carried, she told me, "I can do it, Momma."  And, she did.  She kept up with her biggest brother step for step.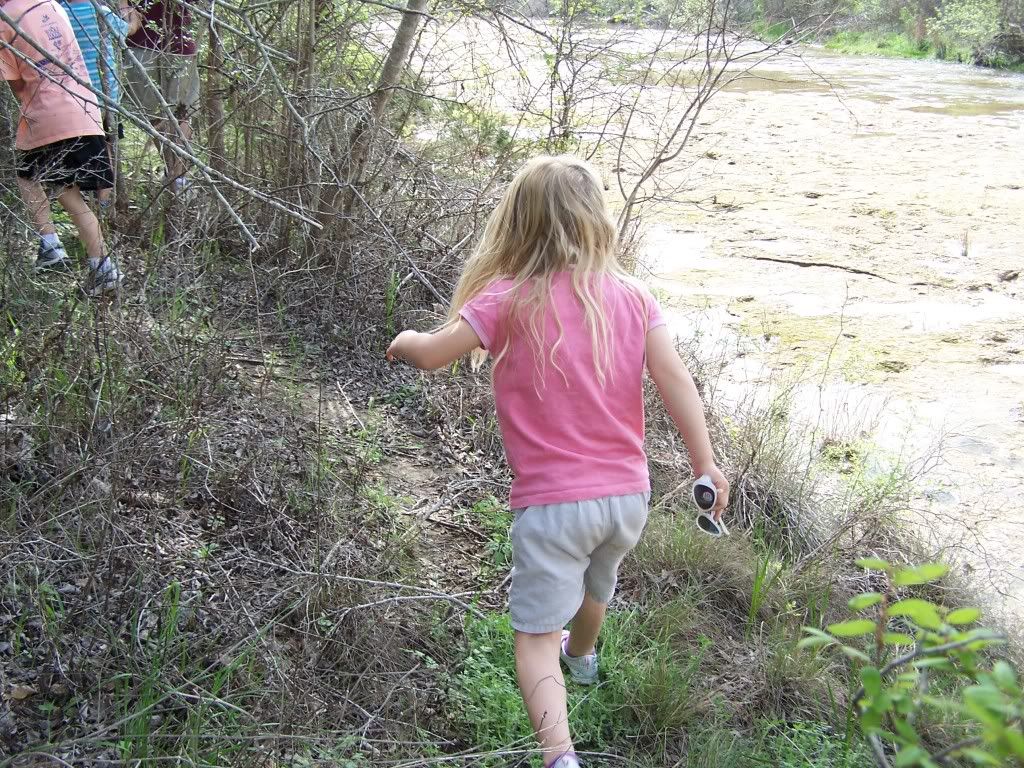 On the trail, we discovered a beautiful waterfall.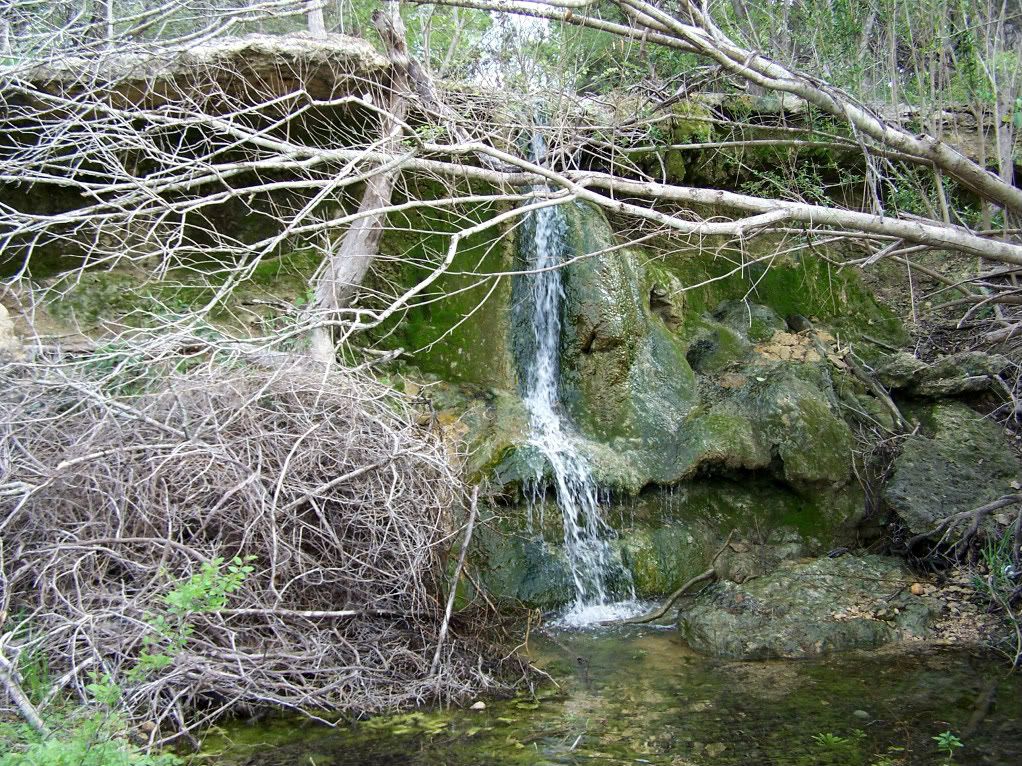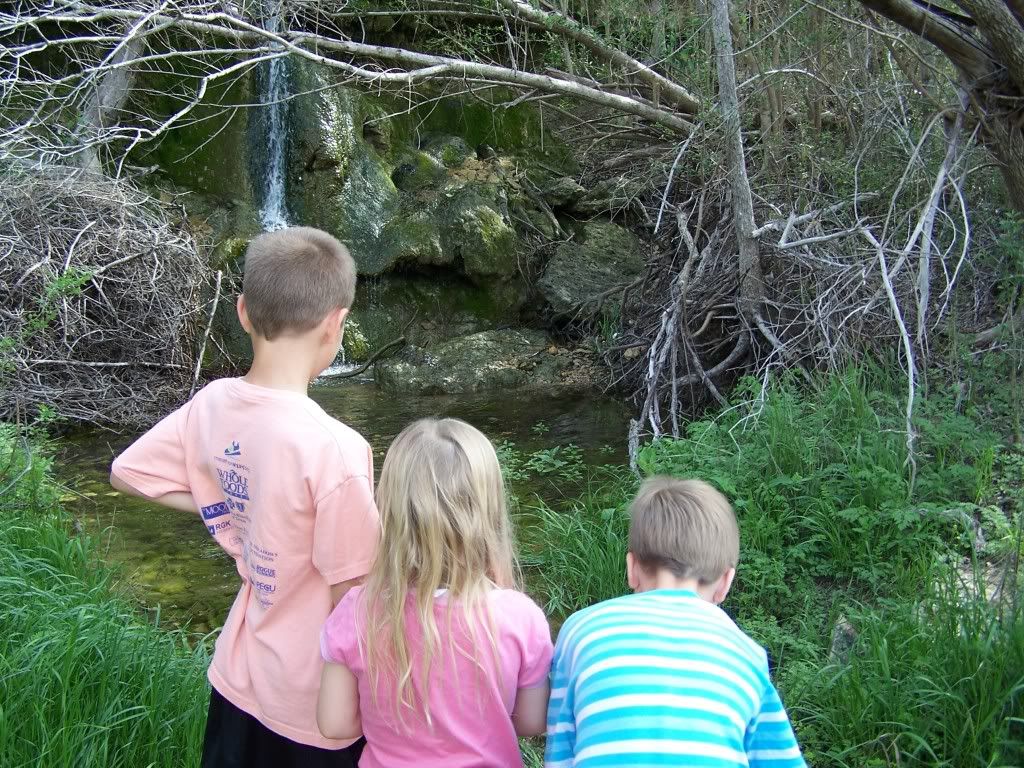 We continued to walk until we reached our destination, dinosaur tracks.  They are embedded in the river bottom, but since the river is so low right now, we were able to see them perfectly.  Remarkable.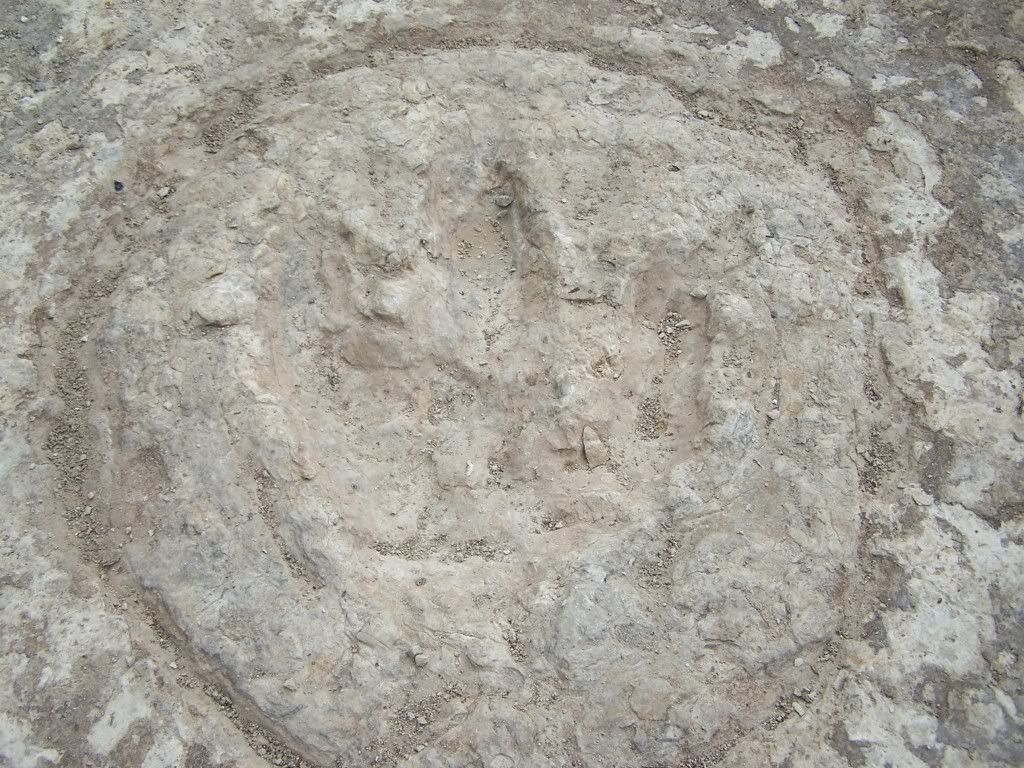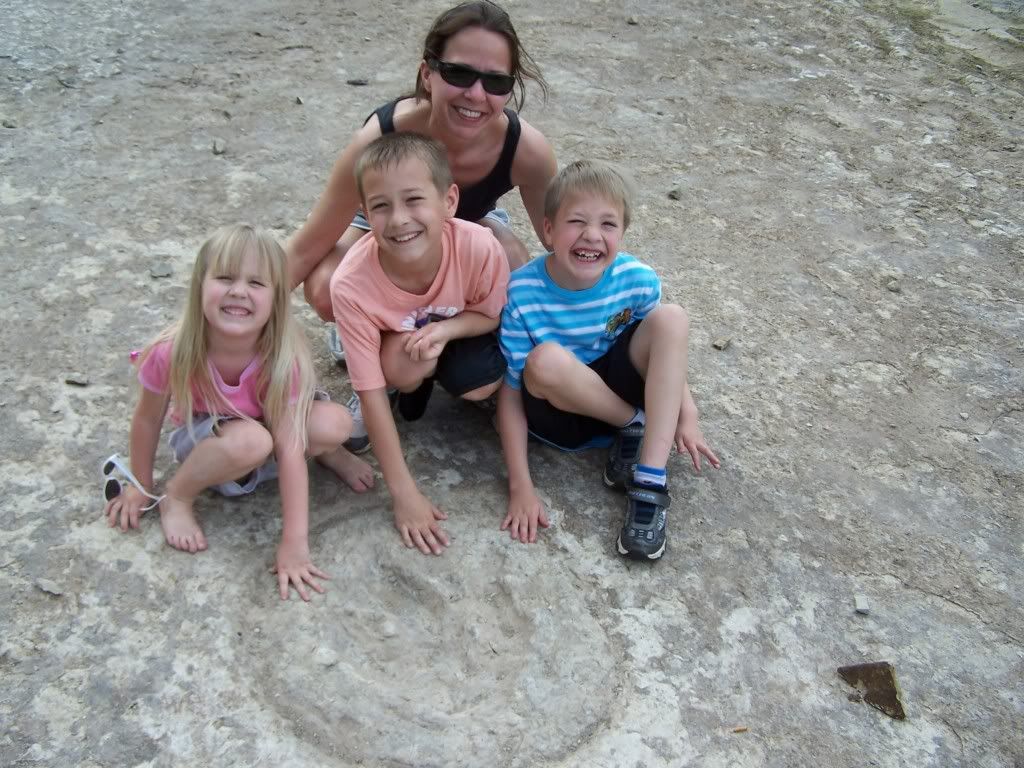 After being in awe for a few moments and snapping some pictures, the littles wanted nothing more than to remove their shoes and enjoy the cool river water.  They had so much fun splashing and pretending to swim.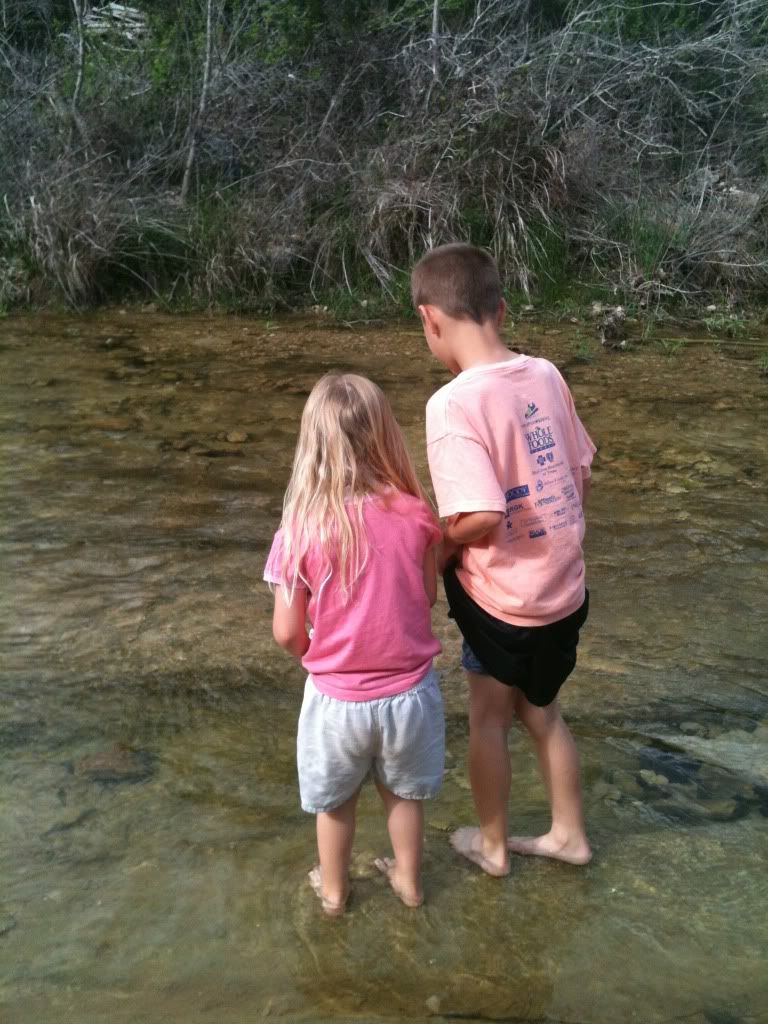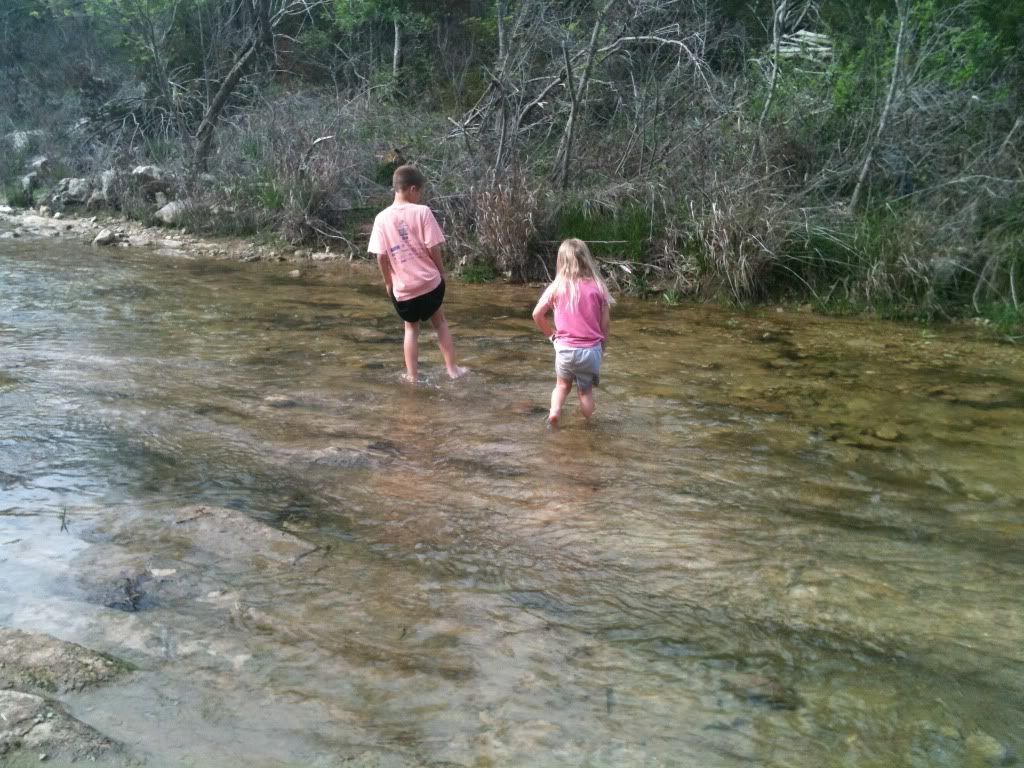 Ethan was hesitant about it at first, but finally he could not resist the fun, either.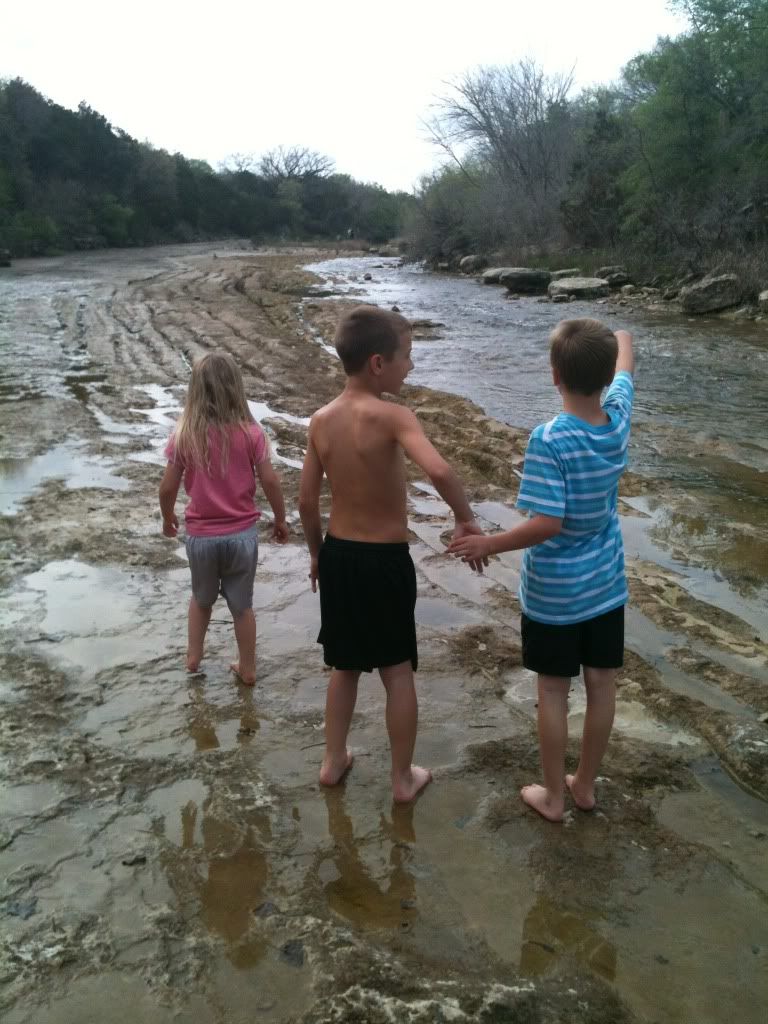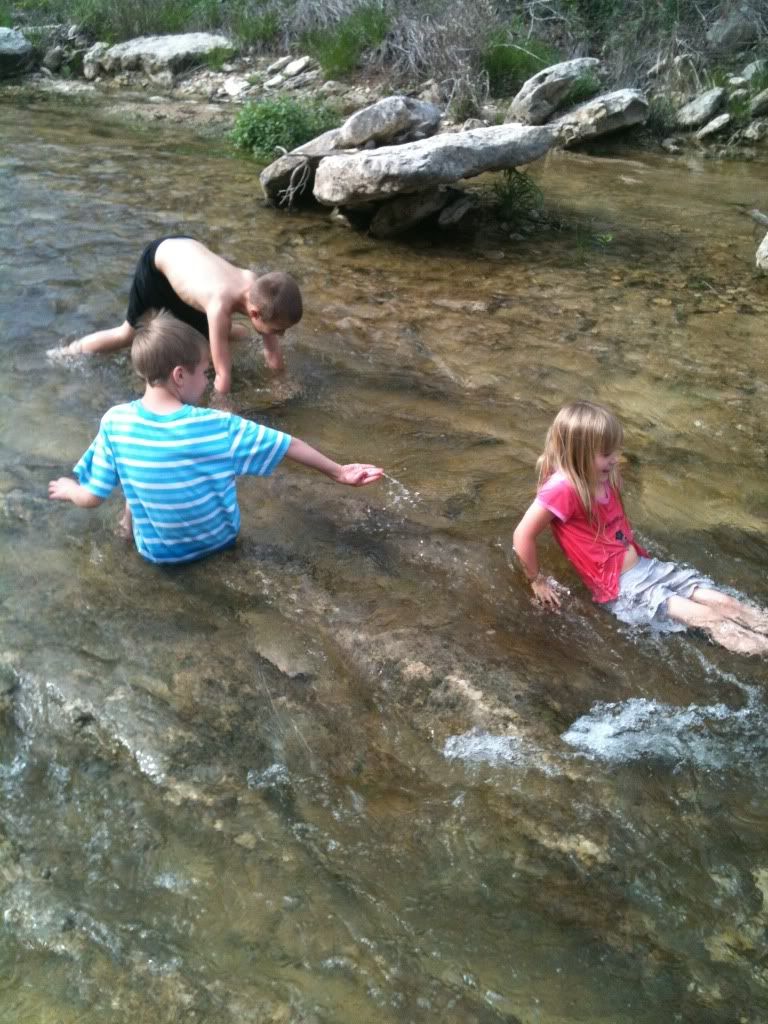 It was a beautiful day, a wonderful family fun afternoon.  And, it made me once again realize that the best moments do not have to be on a grand scale.  It is often just about being together for a fun, simple adventure.