To continue our Spring Break family fun week, I took the littles to see The Lorax.  Honestly, I had not read or heard anything about it, and I just took them because going to the movie is always good, fun family entertainment.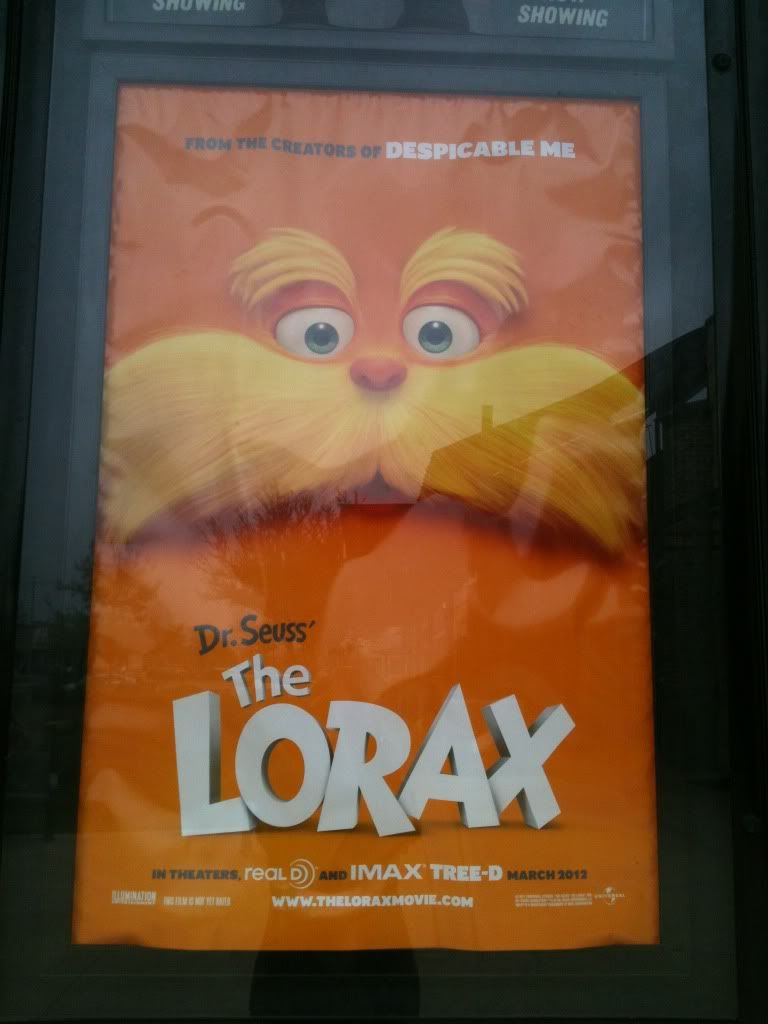 I had no idea that I would have a defining, almost life-changing, moment while watching a Dr. Seuss movie.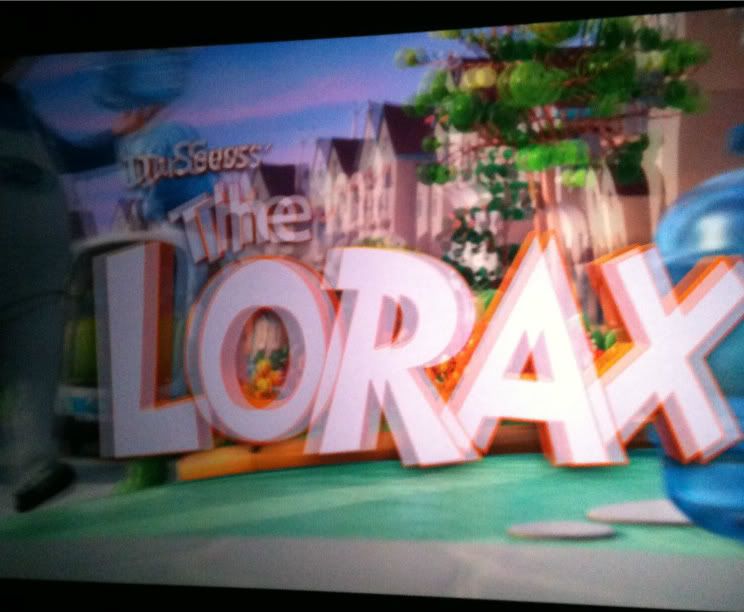 I loved it so much that I was the annoying girl in the theater with my phone on so that I could take notes.  Yes, I was also taking pictures during a 3-D movie, which is why they look a little blurry.
You see, we have had one of those weeks where we have worried more about Ethan's future.  Not because he has been having a bad week.  Because, he has not.  There are just times that we start planning for the unknown, knowing that, in reality, all of us worry about our children's future.  There are just times that it is intensified when we think about our sweet Ethan.  So, the movie, for me, came at a perfect time.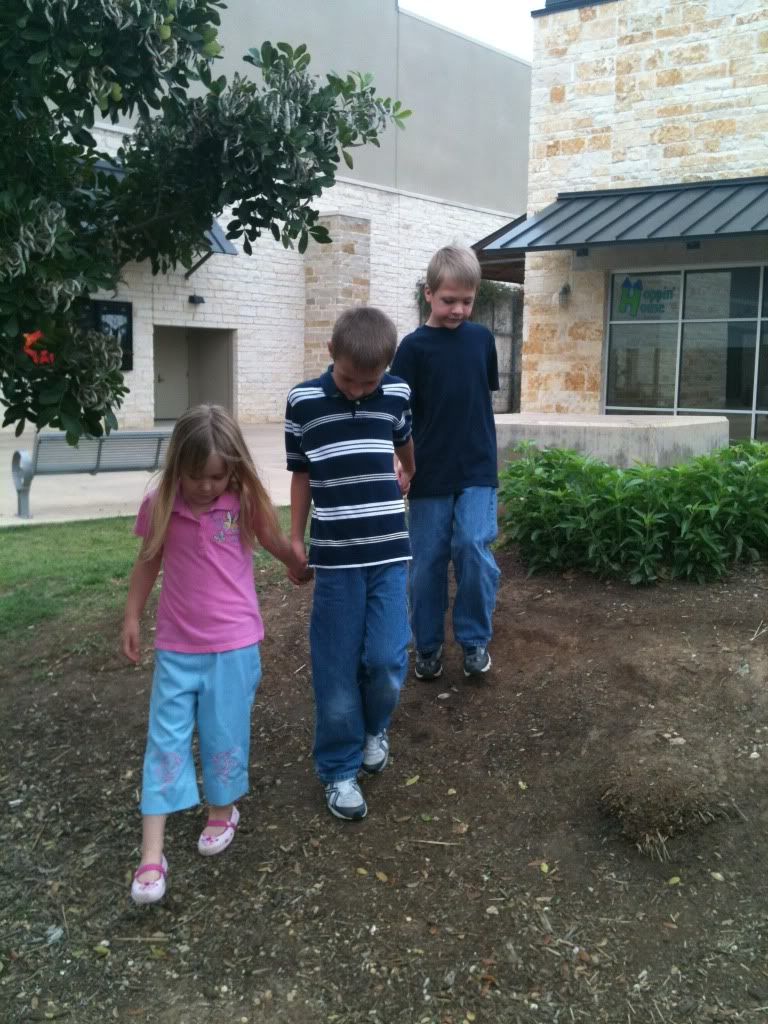 The classic The Lorax quote held so much more meaning when I heard him say it than it had when I had just read it.
"Unless someone like you cares a whole awful lot, nothing is going to get better.  It's not."
While The Lorax is referring to the environment, it spoke to me on a whole different level.  I was inspired to do more, try harder, and go to bed at night knowing that I have done my part.  I know that I probably cannot find a cure for why Ethan cannot speak.  But, I do know that I can continue to fight to make a difference.  I know that I can start small by pushing for that iPad a little harder, with a little more passion, because I do believe that it will make a huge difference for my sweet youngest boy.
"It's not what it is. It's what it can become."  True. True. True.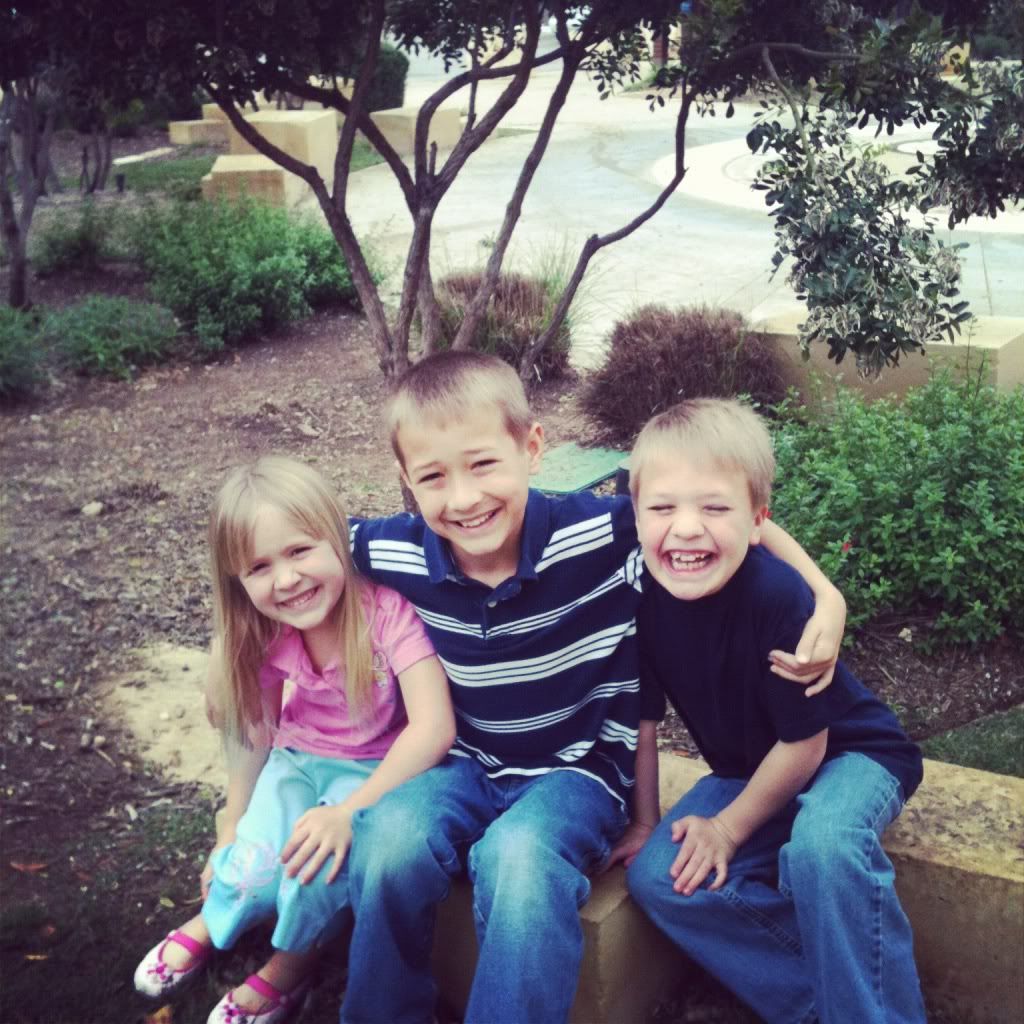 None of us have just one thing that defines us, that makes us who we are.  I have been very adamant about that with Ethan.  Being non-verbal does not define him.  At all.  Having a special needs child does not define our family.  At all.  One of the things that does define us, however, is we dream and have joy about what we can all become, as a family and as individuals.  And, we definitely believe in what Ethan can become.
Besides being with my family and loving the movie, I also loved the conversation that we were able to have about the movie.  When I asked the littles if they liked the movie, they all said that they did. When I asked what they took away from the movie, Gabriel and Summer both said, "Don't cut down trees."  However, it was what Gabriel followed up with that was the most profound.  He said, "And, nothing that is done cannot be undone."  Very true, sweet boy.
Once again, for me, it was about so much more than the actual theme of the movie.  Yes, the movie made me want to do more to conserve the environment and to appreciate the beautiful trees, flowers, and earth, in general.  However, even more than that, it made me realize that Ethan has so much more potential than any of us have yet to witness.  Yes, he has been sick, and yes, he has probably needed more therapy than he has received.  However, we do have good doctors and good specialists working with him now….people on Team Ethan who just want to let him grow, people who do care a whole awful lot, people who believe in what he can become.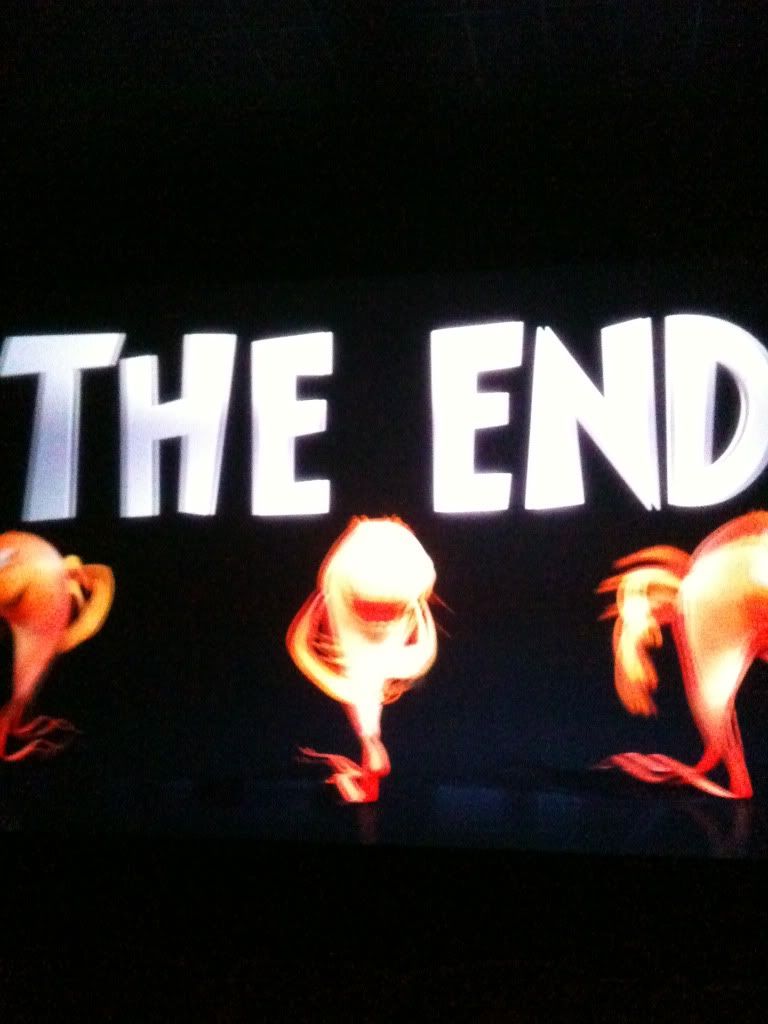 But, really, for my sweet Ethan, it is only the beginning.