Sea World is one of those magical places for us.  It holds many special memories.  And, it is a place that we have always gone to celebrate big and small life events.
Ethan was a late walker, and we kept telling him, "Ethan, when you can walk, we will go to Sea World."  He walked when he was 21 months old, and we went to Sea World when he was a week shy of 2.  So, we have been going there as a family since Ethan was almost 2, Gabriel was 3, and Summer was in my belly.
And, when Summer was born, we waited a whole three months before we introduced her to Sea World, too.
It is hard to define exactly what we love about it.  To me, dolphins are almost like unicorns, though, and that pretty much sums up why I love it.
This year, Gabriel chose a family birthday lunch with grandparents, cousins, aunts, and uncles and a trip to Sea World with us to celebrate his birthday.  We were more than happy to grant him his birthday wishes.  After having Family Fun Day on Friday, this was a perfect extension of that….so much so that Summer asked, at one point, is this Family Fun Day, too?  Absolutely, sweet girl.  Absolutely.
We started with the dolphins
What a wonderful place to begin the magical Sea World journey.  I do not think that it is possible to be that close to a dolphin and not smile.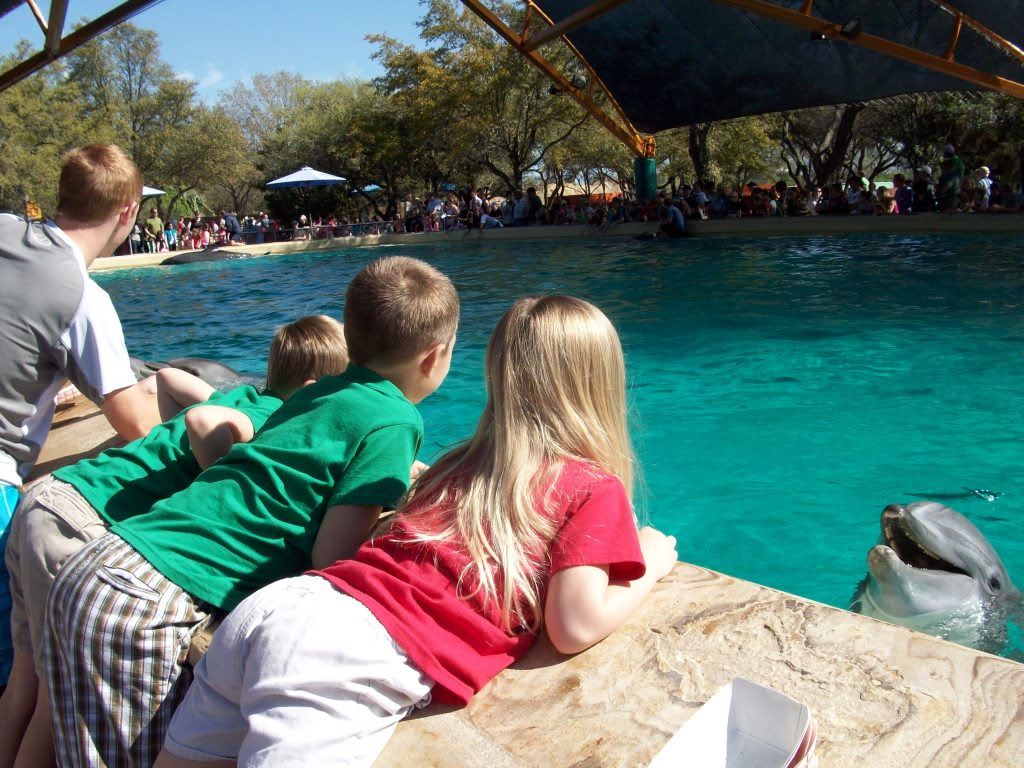 The trainer even told one of the dolphins to wave at Summer.  It was so cute to see it roll on its side and wave its arm.  Just precious.
From there, we went to see the sharks.
While we were all fascinated with them, I must admit that I had some Jaws flashbacks.  Not a fan of sharks.  But, it was still a really great experience for the littles…and I hope that is as up close and personal as any of us ever see a shark.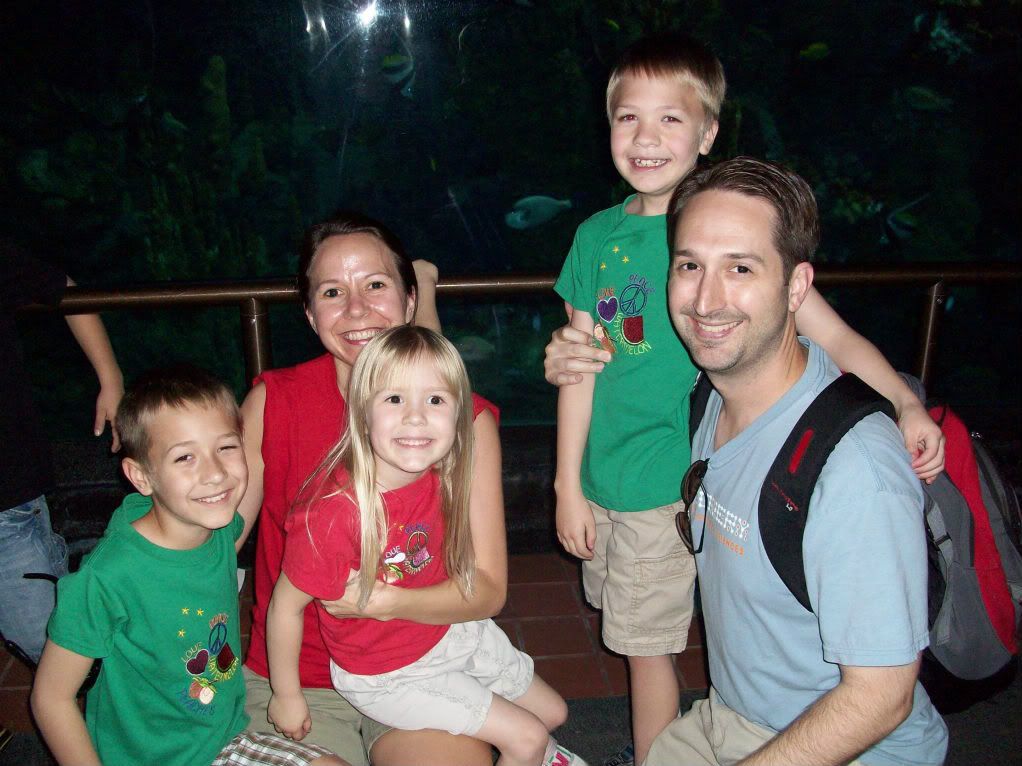 This year was the first year that all of the littles were big enough to ride Journey to Atlantis, and we were thrilled to experience it together as a family.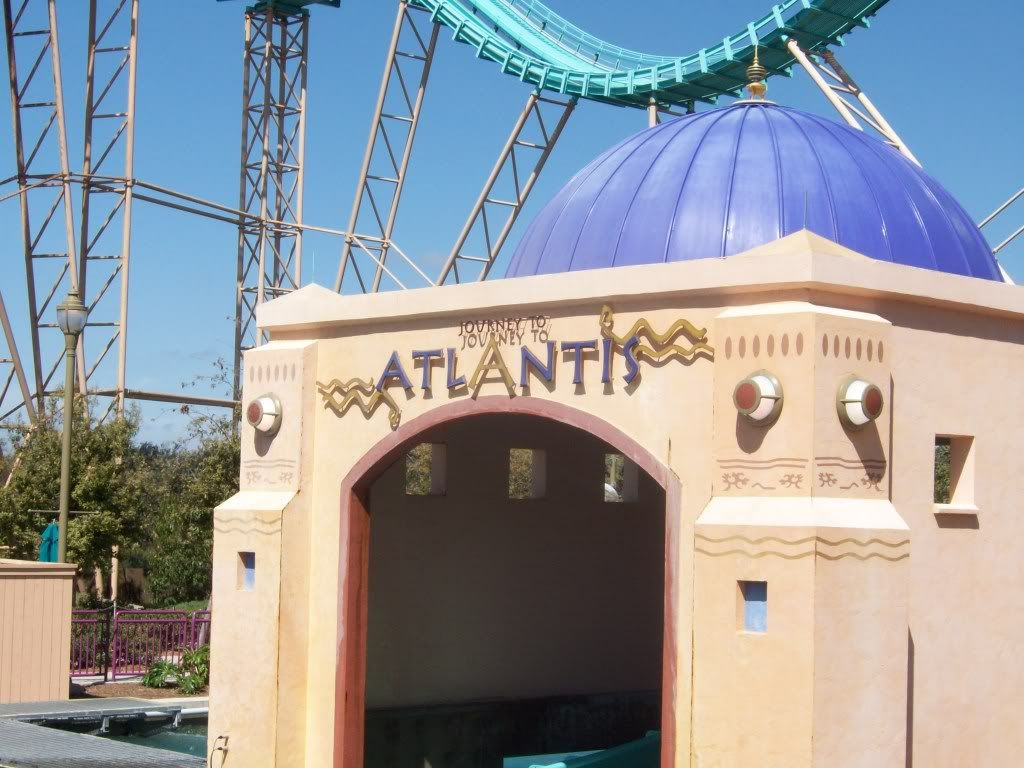 Summer sat by Sean, and Ethan sat in the middle of Gabriel and I.  They loved it.  And, it was just one of those little milestones for Sean and I.  Even though we received more than our share of crazy looks when we had a newborn, a 2 year old, and a 4 year old, we always knew that we had a plan.  We wanted all of our children to be little together, to grow up together, and to experience these milestones together.  Yesterday we saw some of those dreams all come together.  I just watched in awe, at times, realizing that our little family is growing, but in a fun, happy way.
The next ride that we were all able to do was Rio Loco, and we got soaked.  Luckily, it was a beautiful day.  But, there were still articles of clothing that were wet when we left Sea World, hours later.  I loved all being in that raft together as a family, though.  It was so worth the soaking to look around and see the smiling faces and hear the little squeals of the littles.  It was just a true magical moment.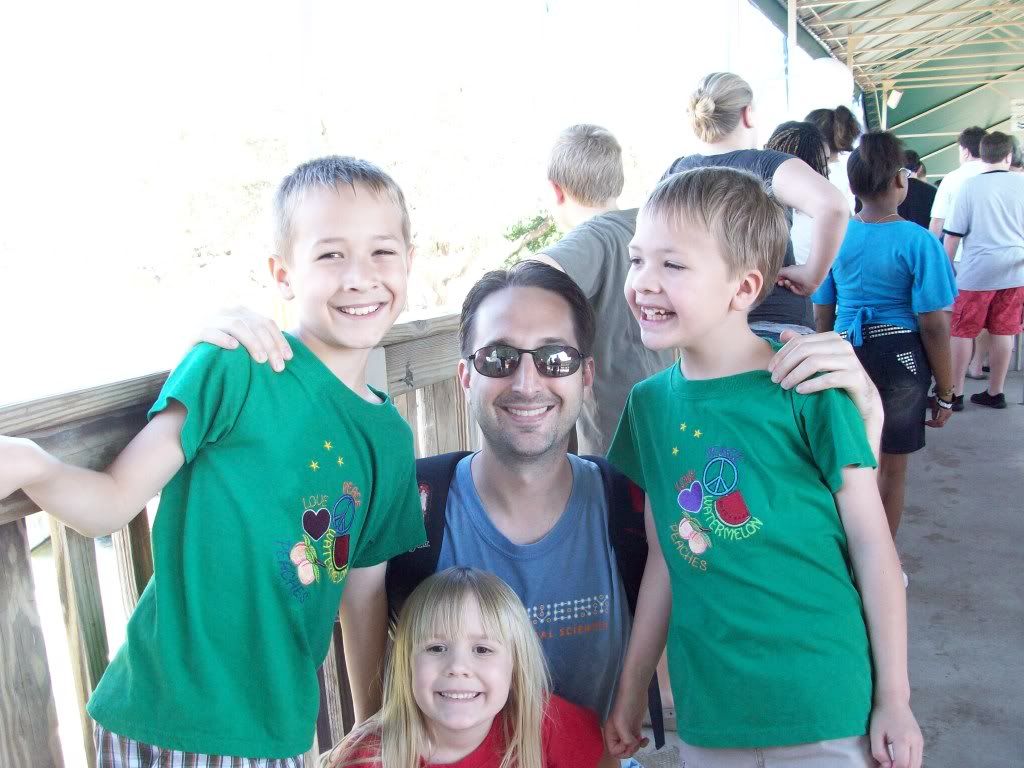 Sean took a little detour for a giant roller coaster while I took the littles to see the penguins.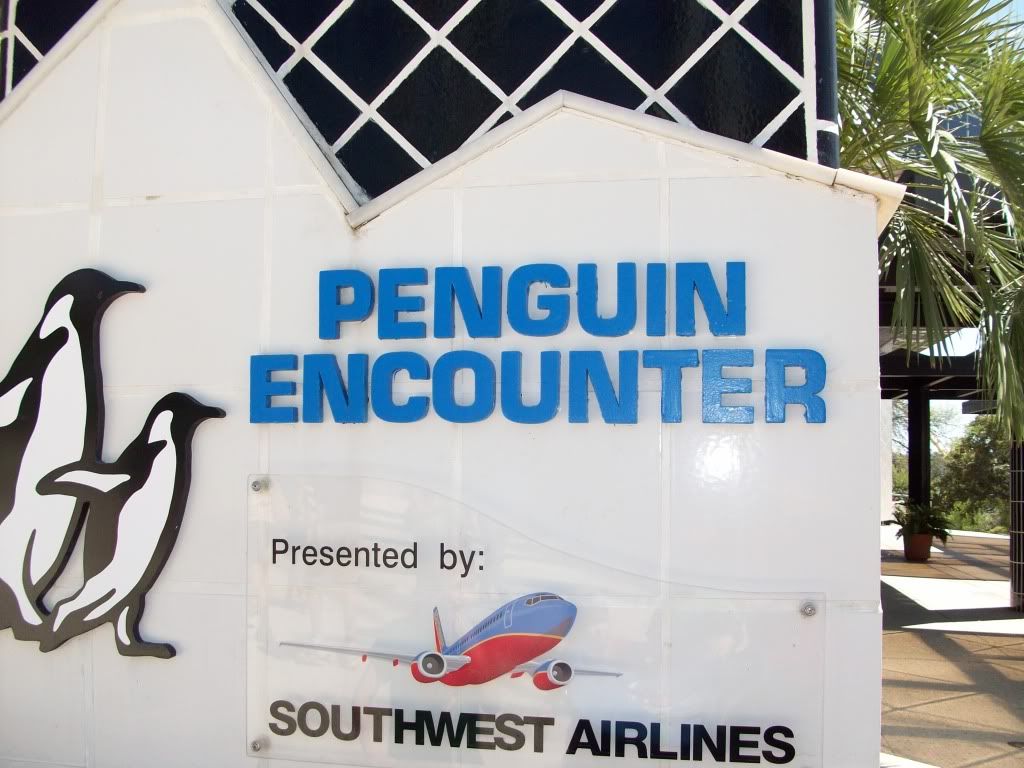 In my opinion, I got the better end of that deal.  We had so much fun watching those penguins.
I must admit that I had a Happy Feet moment where it did sadden my heart a little to see the penguins well out of their natural environment.  But, the littles definitely loved every second of being that close to the penguins.  And, I loved watching them take it all in.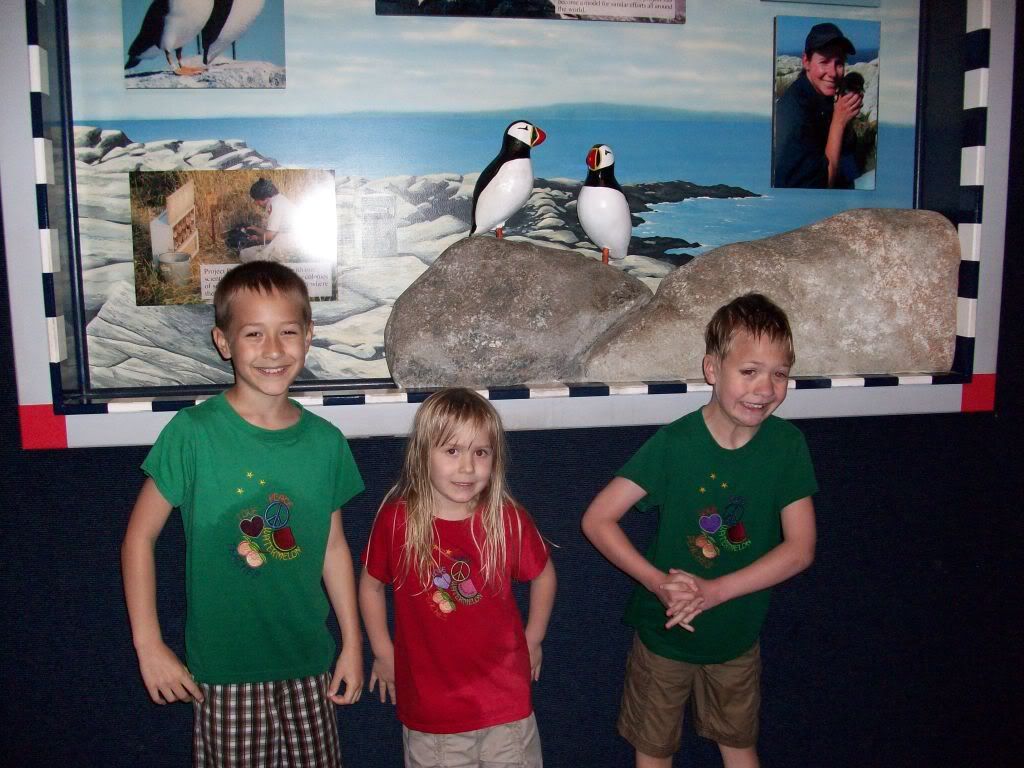 After lunch, we let the littles play in the giant play area.  The magic there was something that could only be seen through this momma's eyes.  When we first went to Sea World, Ethan was barely walking and really struggled with the nets on the playscape.  As I watched him, I wondered if he would ever really be able to maneuver the nets.  It takes climbing, strength, and balance.  Yesterday, another one of my wishes for him came true, as he happily played right along beside Summer and Gabriel.
And, my heart just about burst as I watched Gabriel take care of his siblings, never leaving them, assisting them when they needed help, and keeping a watchful eye over them.  Sometimes the true magic appears in the simple, yet wonderful, things.
There was a little something for everyone yesterday.  And, so, when Summer asked to have her face painted, we could not resist.  She loved it.  She loved it so much that I have promised her that I will buy face paints, print out designs, and try to start painting her face myself.  I might have even told her that I will try to paint it for her birthday.  So, I better start practicing now.  I just could not resist.  When she saw herself in the mirror, it was just priceless.
We ended the day with a stop at one of our favorite Tex-Mex restaurants, Chuy's.
While everyone was certainly tired and hungry, it was worth it to sit across from my amazing husband, watching him smile at the family that we created.  He was at total peace as he said, "I love this tradition."
Traditions, unicorns, rainbows, dolphins, family…that all adds up to a big, huge magical moment.  And, oh how I love magical moments.
Even when the Fairy Princess falls asleep at the table.