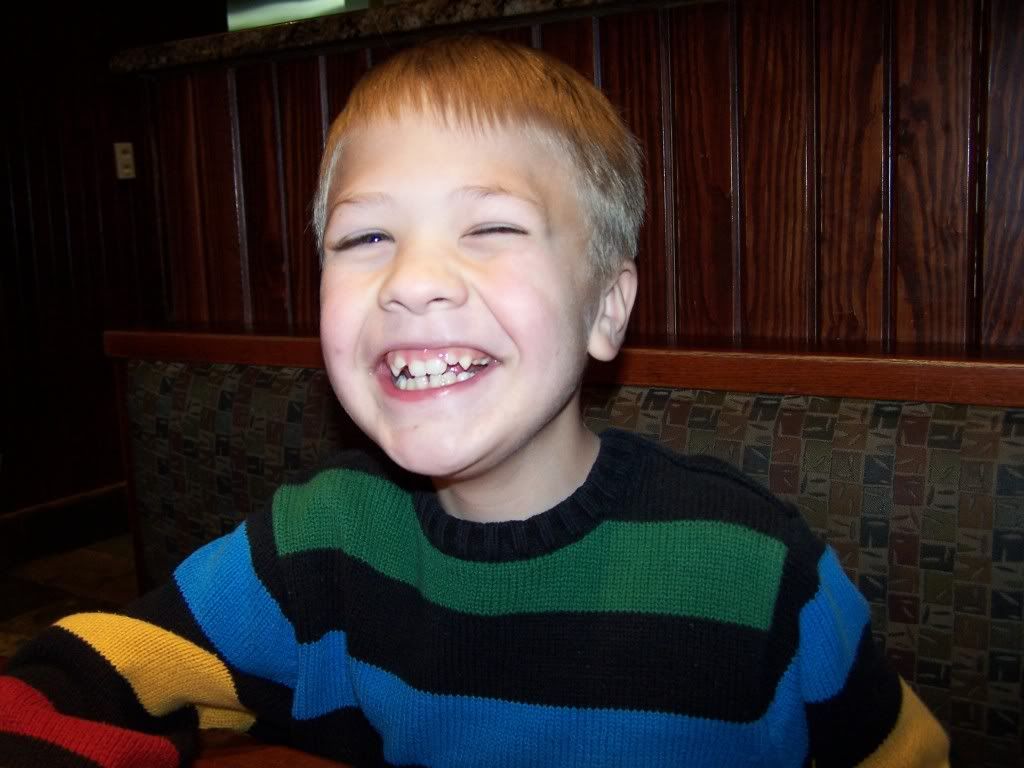 I do not have much to report this week, but what I do have is all good.
Well, almost.
We started off the week, Gabriel's birthday, with a stomach virus in the house.  Poor Ethan handled it the worst.  When he gets sick, it just takes everything out of him.  By the end of the day, he looked like he had lost 5 pounds.  He was thin, and his little face just looked so pale and weak.  I honestly did not know if he would be able to handle the endoscopy, which was scheduled for the very next day.
But, not only did he handle it.  He aced it.  Our sweet baby boy woke up smiling, drank his juice, and was ready to leave within 20 minutes of getting rolled back into the recovery room.  And, not only that, but, we received great news, too.  The ulcers are totally gone, and his esophagus looked pristine.  Honestly, I did not ever think that word would be used to describe his esophagus.  We were elated.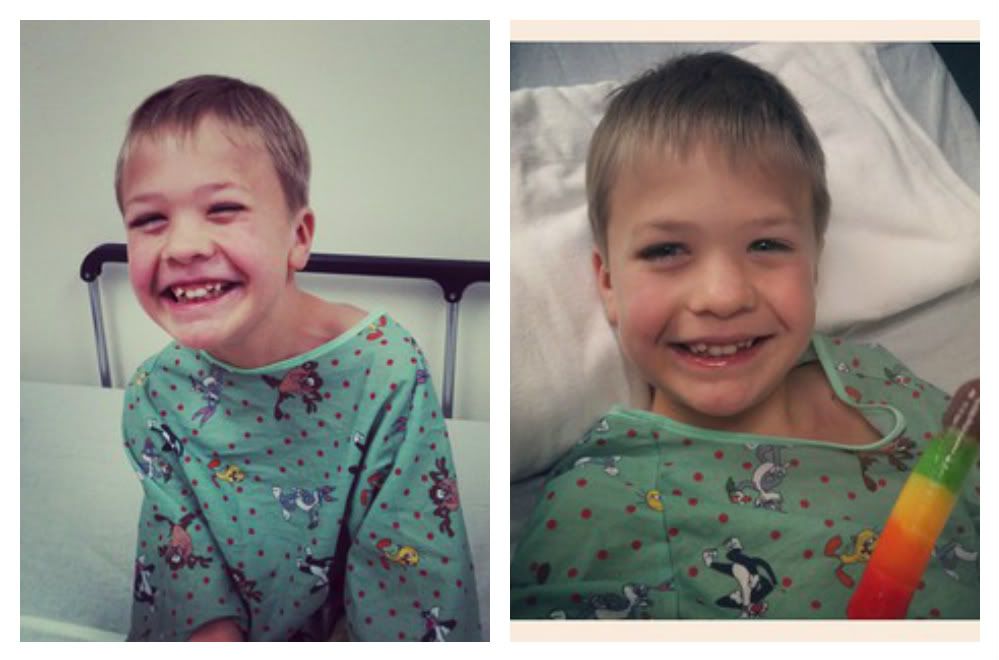 Ethan did great at school this week, too.  Well, he was a little tired and clearly ready for spring break, but he made it through Tuesday, Wednesday, and Thursday.  On Wednesday, I called his teacher to let her know that I would be at a meeting Thursday morning, and Nurse/Aunt Darla would be taking off to take care of Summer for me.  I asked her to keep Ethan in a bubble for me….because having Darla at the school all day is one of the things that allows me to have peace during all of Ethan's illnesses this year.  Anyway, when I called her after the meeting on Thursday to check on Ethan, she told me that he was doing great and that she was watching him play during indoor recess.  She proceeded to tell me that she had him sit by her to eat his lunch.  Did I mention how lucky we are that everyone takes such good care of my Ethan?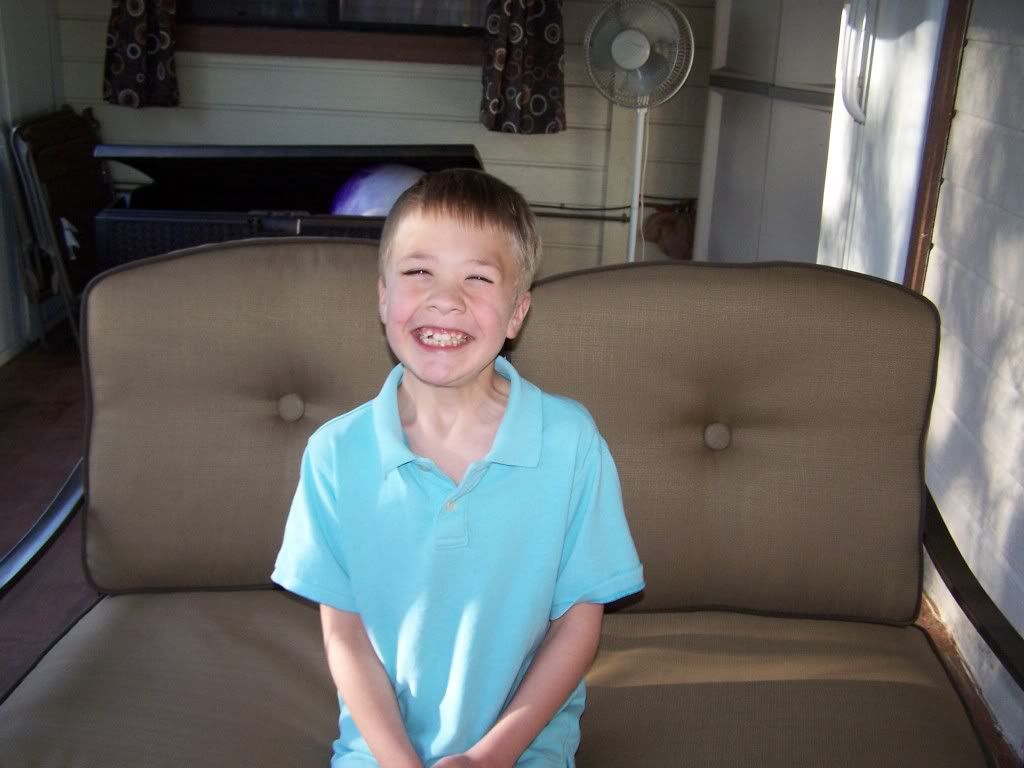 We had family fun day on Friday.  We went to lunch, bowled, played video games, and then went to Toys R Us.  We had never gone bowling as a family before, and it was quite the adventure.  We really did not know how Ethan would do since he does not have the best coordination or strength.  But, you know what?  He rocked it.  No, we will not be signing him up as professional anytime soon.  However, he understood the concept, and he gave it is all.  Best of all, he loved it, which made us all love it even more.  He gave high-fives, smiled, and cheered.  It was great.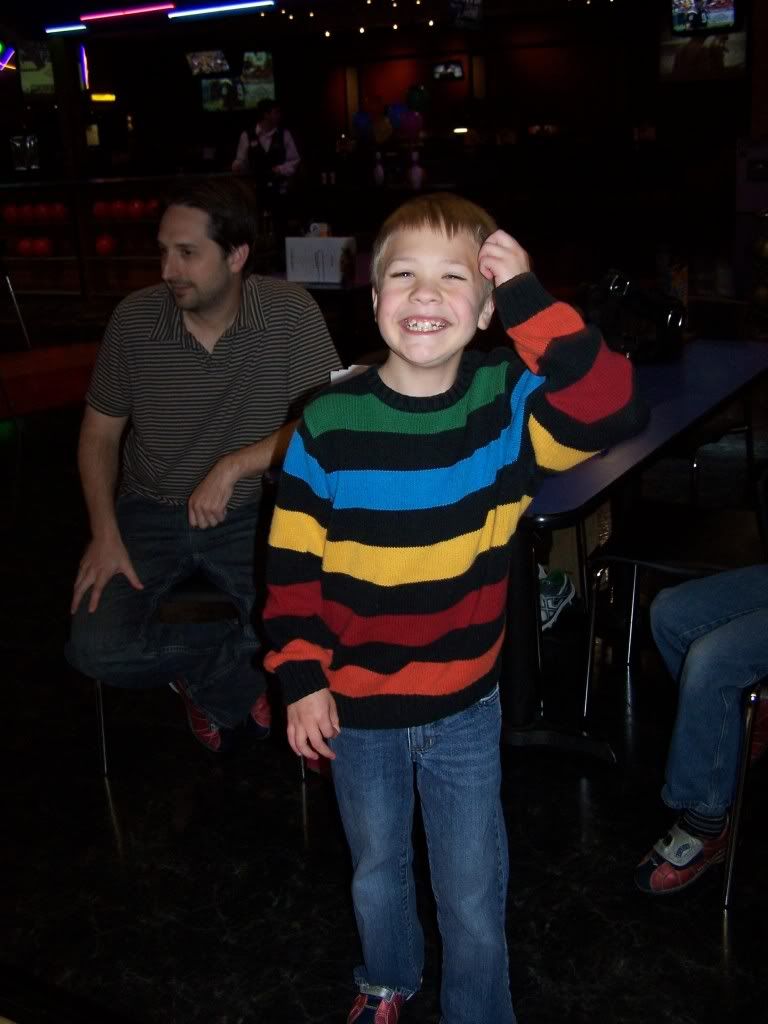 Friday was just a perfect beginning to spring break.  On Friday night at 7 pm, I saw Ethan's doctor's name light up on my phone.  Yes, I have his doctor programmed into my cell phone.  I answered it, and he told me that Ethan's biopsies were all totally normal.  He went over what all we will do the next few months to reduce Ethan's medication.  Through tears in my eyes, I thanked him for healing my baby boy.  I could see the smile on his face, as he laughed and humbly said, "Well, we always try our best."  I truly, truly believe that he is one of the world's greatest doctors, and I am so incredibly thrilled and blessed that we found him.  It took us a long, long time, but it is great to know that we truly have wonderful doctors on Team Ethan.  And, in the end, we are all better for it.  We finally receive excellent medical care for Ethan, and they get to feel the magic that comes from being around our sweet, amazing Ethan.  Everyone wins.
Have a great weekend!