Just a very quick update…because we have some celebrating to do.
Ethan's ulcers are totally gone.  Not a single sign of them at all.
His esophagus looked "pristine".  Everything looked perfect.  Just like my sweet Ethan.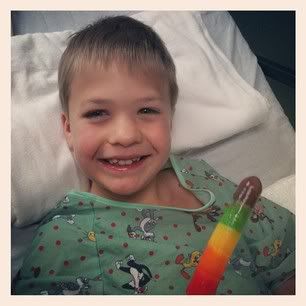 We will start reducing his medicine over the next 6 months and repeat the endoscopy again at the end of August to make sure that everything still looks great.
Thank you so much for your thoughts and prayers.  We truly, truly appreciate it.