As I was looking through old blog posts last week, I realized that I have a lot of pancake recipes.  And, there is a reason for that.
Pancakes are good, easy, delicious, and perfect for breakfast, lunch, or dinner.
And, they are so versatile.  I use the same basic pancake recipe to create so many different combination of flavors.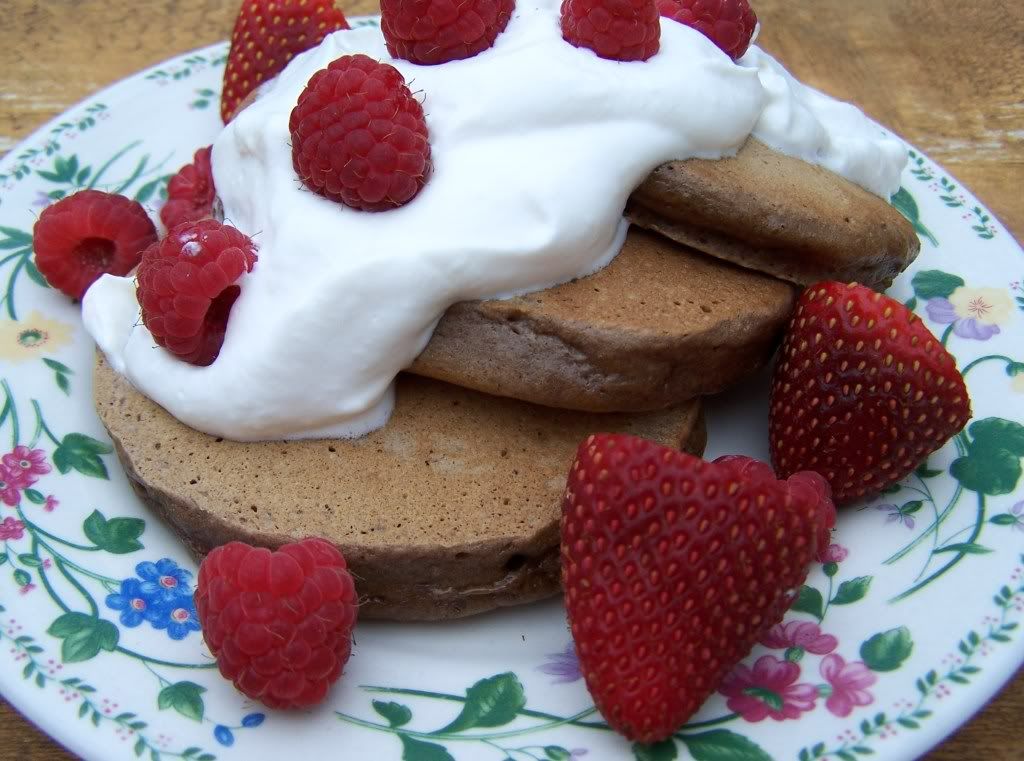 Gluten-Free Chocolate Chip Pancakes
Chocolate Pancakes with Cream Cheese and Strawberries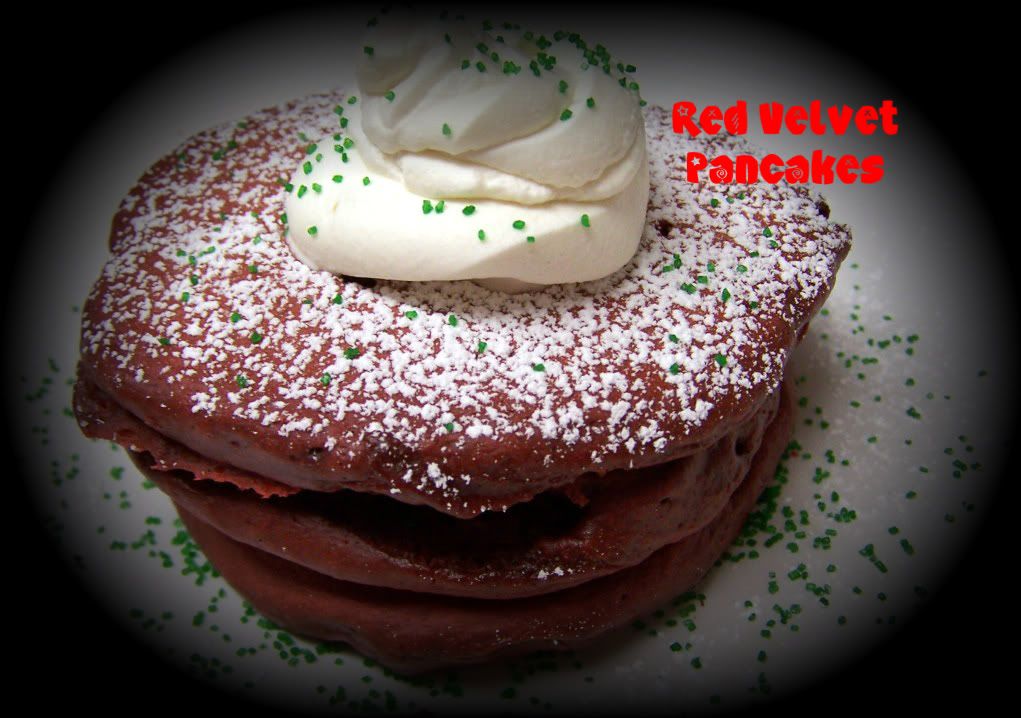 Strawberry Chocolate Chip Pancakes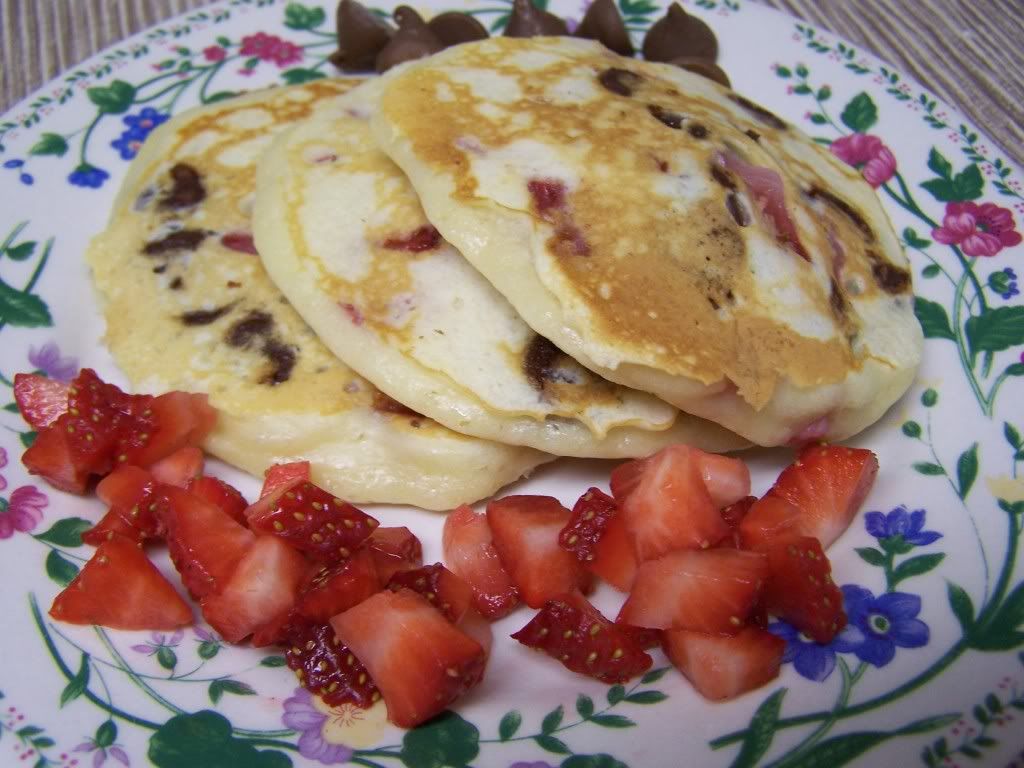 Chocolate Chip Buttermilk Pancakes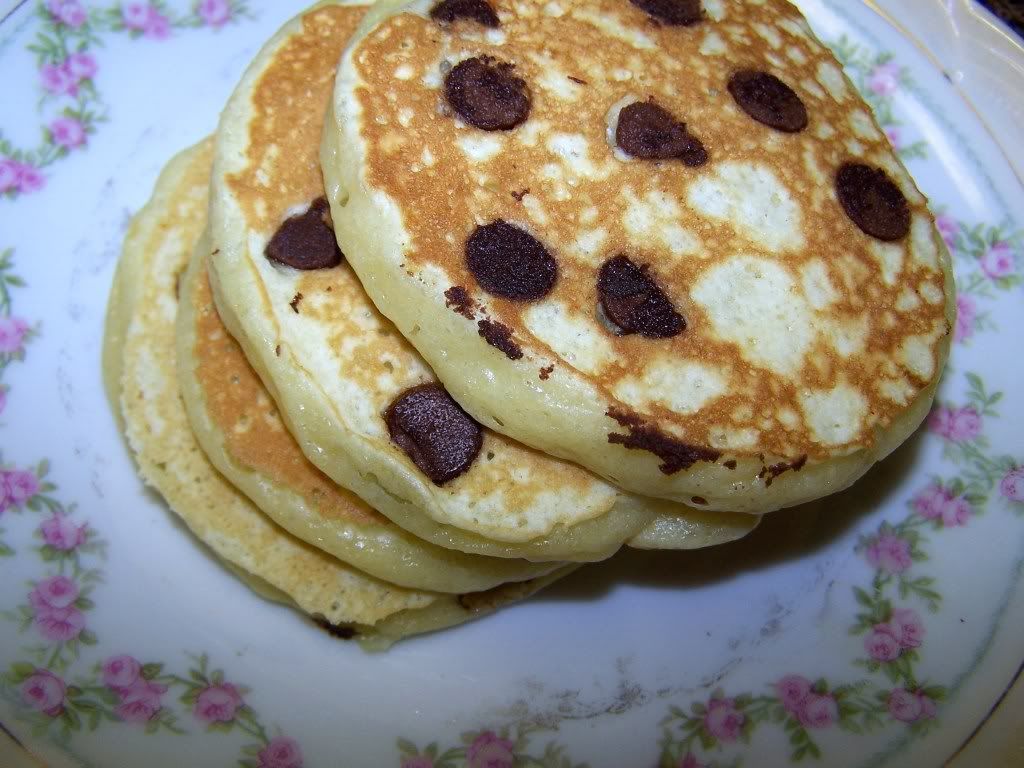 If you give this momma a pancake, she just might ask for some milk, clean the refrigerator, remember to run to the grocery store, buy something pretty, return home to a messy house, look at the table, sit down, and have another pancake.
After writing this post, I stored it because I was not sure when to share it.  Then, I saw this written by Maria over at Two Peas & Their Pod.  Her pictures are gorgeous, her pancakes are delicious, and she explains why today is a perfect day to enjoy some pancakes.  I will give you a little hint…it has something to do with Fat Tuesday.
Pancakes are just good for the soul.  As proof of that, I made Maria's Cinnamon Streusel Pancakes for breakfast, and, consequently, I have been smiling all day.  Yes, they are that good.