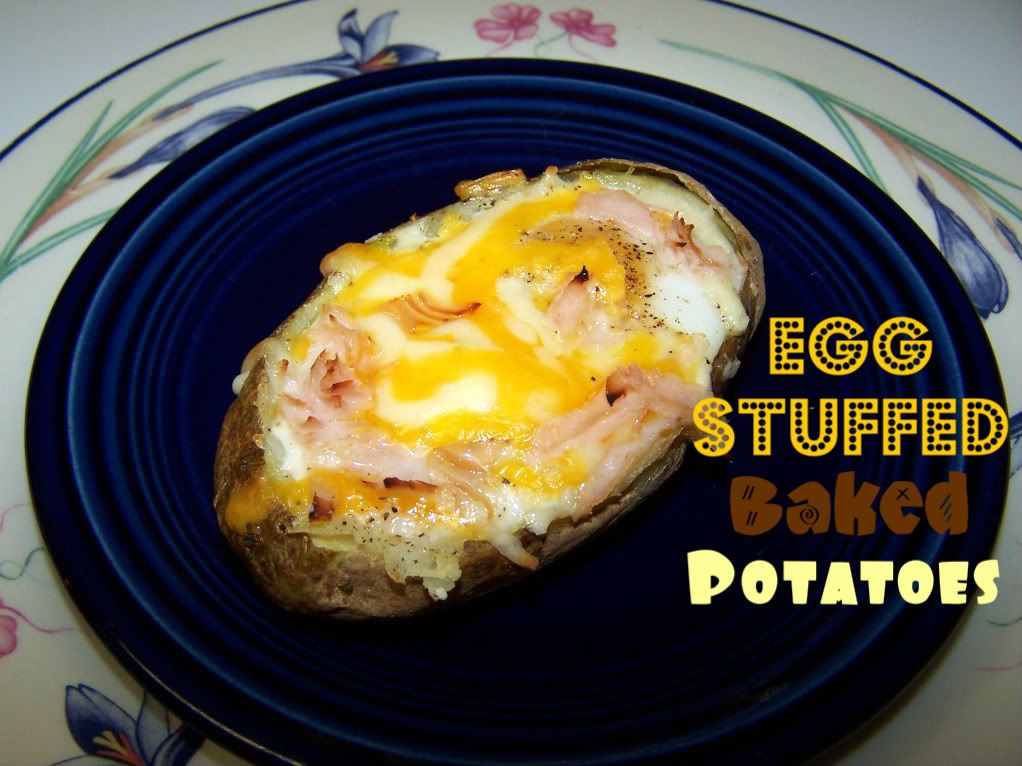 In addition to being a great mom, my mother is extremely talented.  She has an eye for details, and she can always determine how to put things together.  And, the most amazing part of all is that she is self-taught.  She wanted a new embroidery sewing machine, bought it, and taught herself how to make amazing, beautiful things.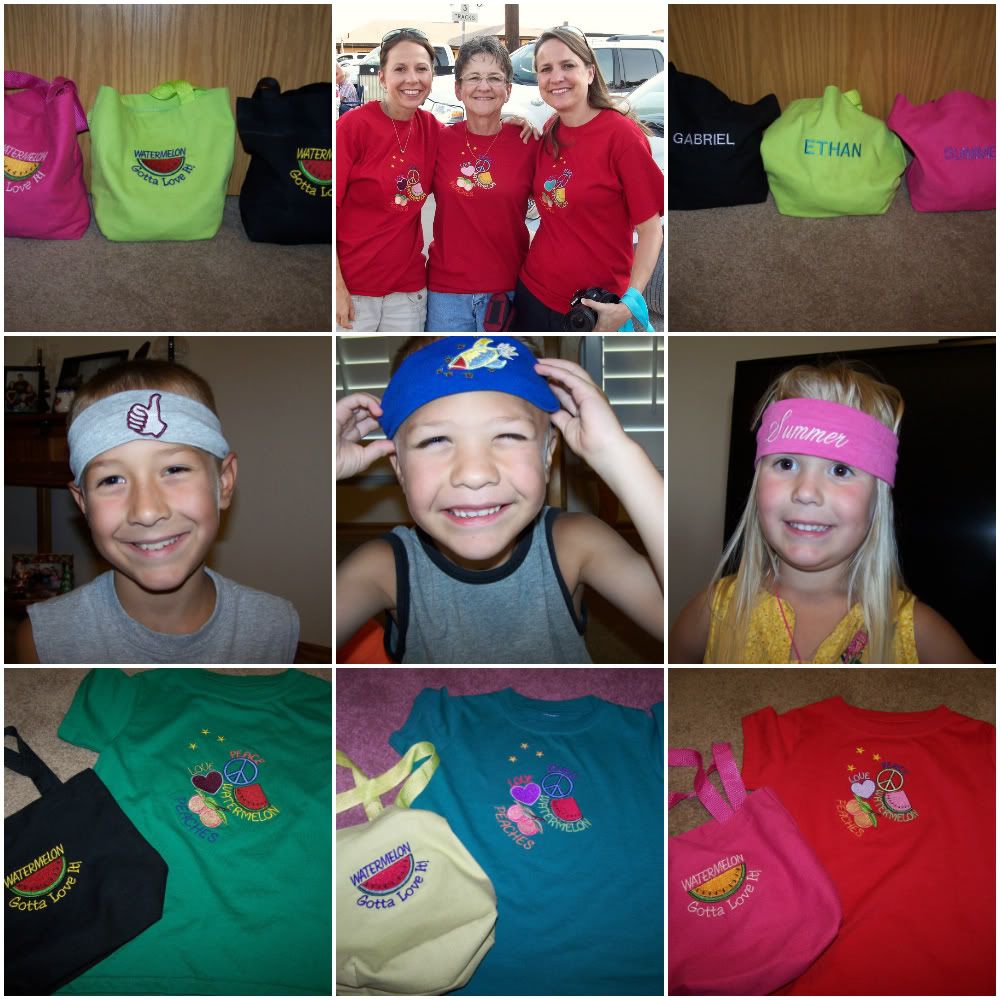 The most recent thing that she made and gave to me was a Potato Baker.  And, let me tell you, that thing is life changing.  Instead of having to bake a potato in the oven for 1 1/2 hours, I can now make one in the microwave and have it ready in 8 minutes.  I have made microwave potatoes before that turn out less than appetizing.  However, with this Tater Baker, they turn out perfectly.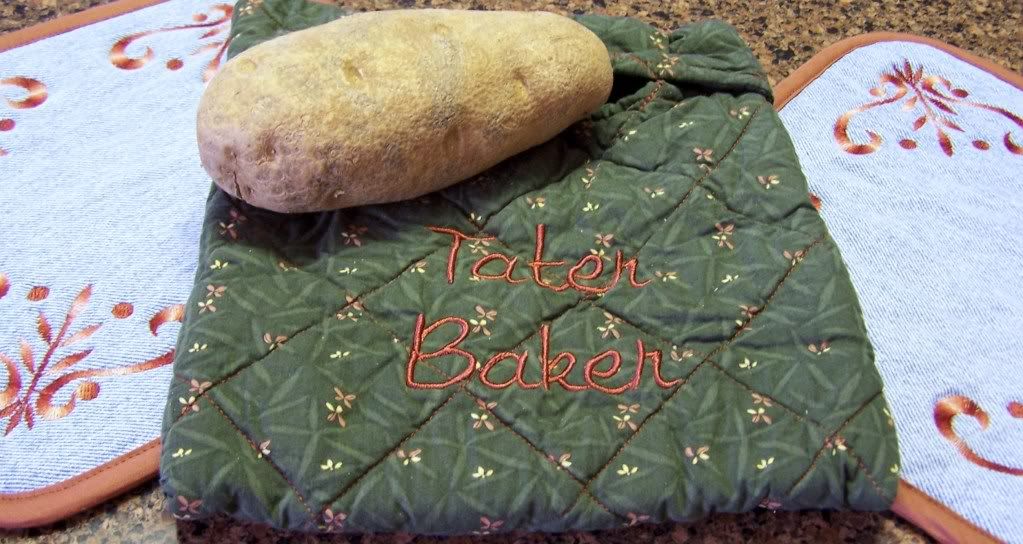 So, when I was in my dilemma about what to make for dinner Thursday night and settled on these Strawberry Chocolate Chip pancakes, I also thought about the tater baker and decided to make baked potatoes.
I found this Egg-Stuffed Baked Potatoes recipe on Our Best Bites.  I have already mentioned how much I love their blog.  It has extensive recipes with step-by-step instructions.  When I saw this recipe posted, it was calling my name.  Yes, it does sound a little odd, but, trust me, you will be so glad that you tried it.  It is perfect for a breakfast for dinner meal, a true breakfast, or even lunch with a little side salad.  I liked it so much that I had one Thursday night for dinner and another one on Friday for lunch.  Thanks to my amazing mother, the potatoes were ready in no time.
Egg Stuffed Baked Potatoes
Ingredients
Baked potatoes, slightly cooled
Melted butter
Kosher salt
Black pepper
Shredded cheese, your choice
Turkey or bacon, optional
Onion, bell pepper, green onions, pico de gallo, optional
Eggs.
Instructions
Preheat oven to 350 degrees.
Slice a layer off the top of each potato. Use a spoon to gently scoop out insides, leaving a thin layer of potato against the skin and avoiding puncturing the bottom. You can reserve the potatoes for later. I used them for that meal for one of the littles who just wanted a baked potato but not the egg stuffed one.
Using a stick of butter, spread it around the inside of the potato, sprinkling salt and pepper on top of the butter
Sprinkle a layer of shredded cheese into each potato and add the turkey or bacon, optional. Fill each potato about 3/4 full.
Crack one egg into each potato and sprinkle with additional salt and pepper.
Top with additional cheese and turkey or bacon.
Place potatoes on a baking sheet and cook for about 20 minutes. Egg whites should be set and yolks soft.
Remove from oven and top with sauteed bell pepper, onions, green onions, and/or pico de gallo, all optional.
Serve solo or with sour cream or ranch for dipping.
http://cookingformykids.com/2012/02/20/potato-baker-recipe-egg-stuffed-baked-potatoes/
Enjoy!
I shared this recipe at A Southern Fairytale, Savory Sunday, Everyday Mom's Meals, Delightfully Dowling, Skip to My Lou, Homemaking Haven, Mrs. Happy Homemaker, Make Ahead Meals, Frugal Antics and Add a Pinch.