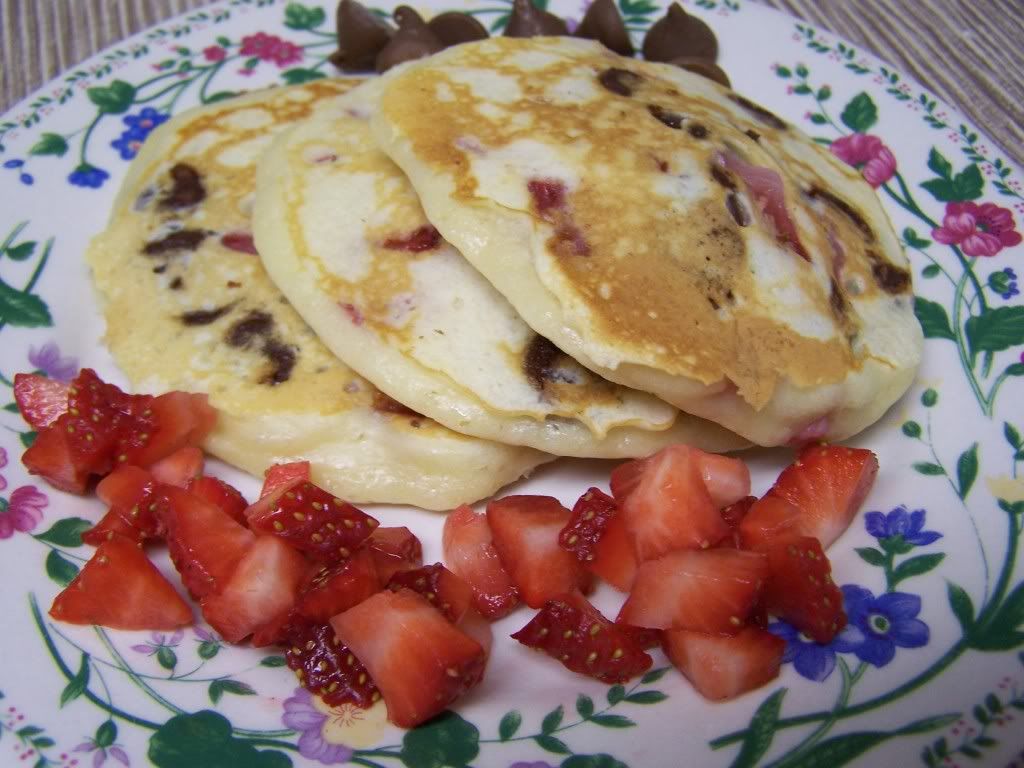 Happiness is a rainy day at home with my littles.  Gabriel  and Ethan are both home from school because they both still had fever last night.  But, they are feeling better this morning.  A lazy, restful day at home is just what the doctor…and the momma…ordered.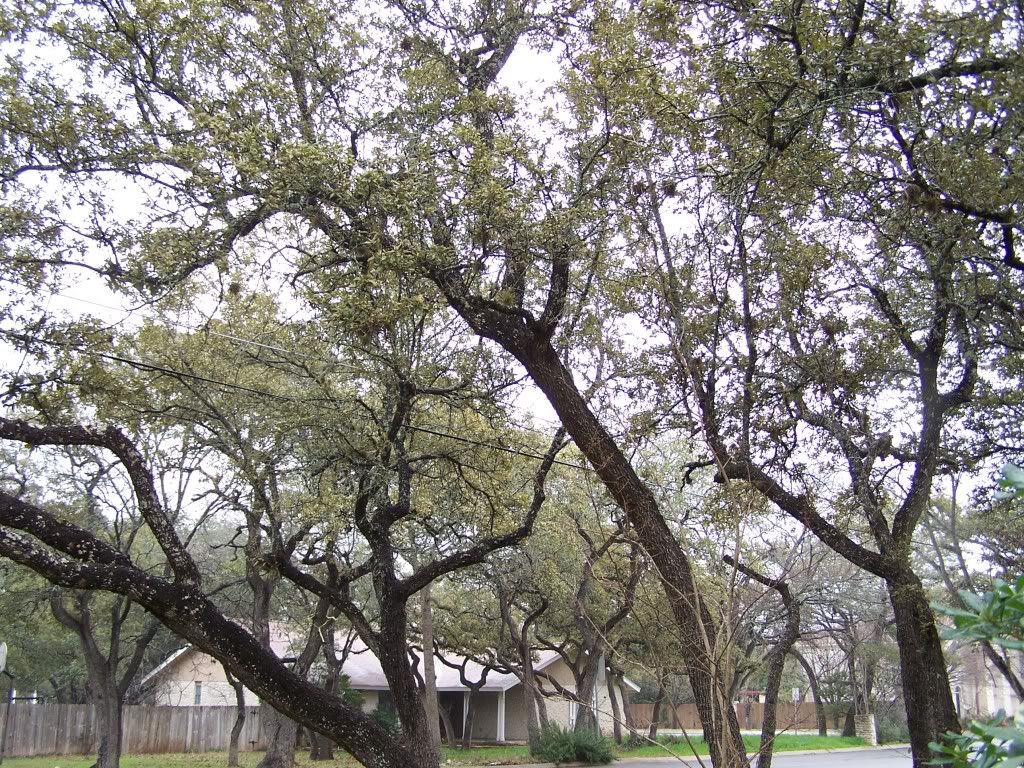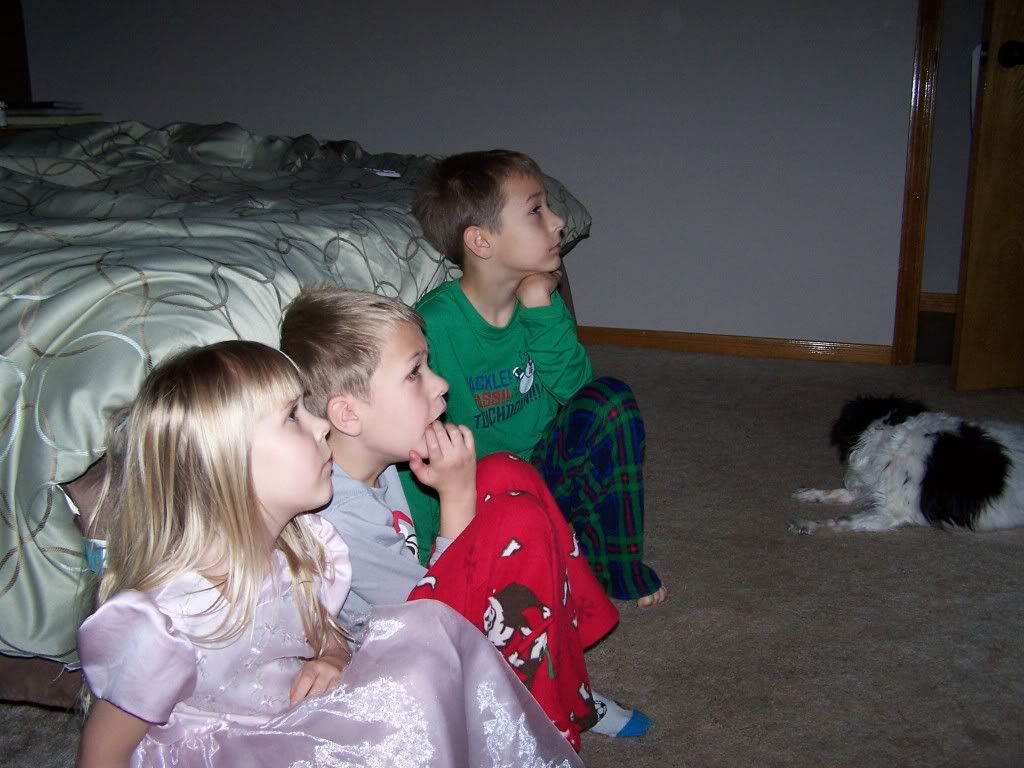 Happiness is witnessing the kind, loving, gentle nature of my littles.  As a mom, I can honestly say that those are qualities that are extremely important to me in raising my children.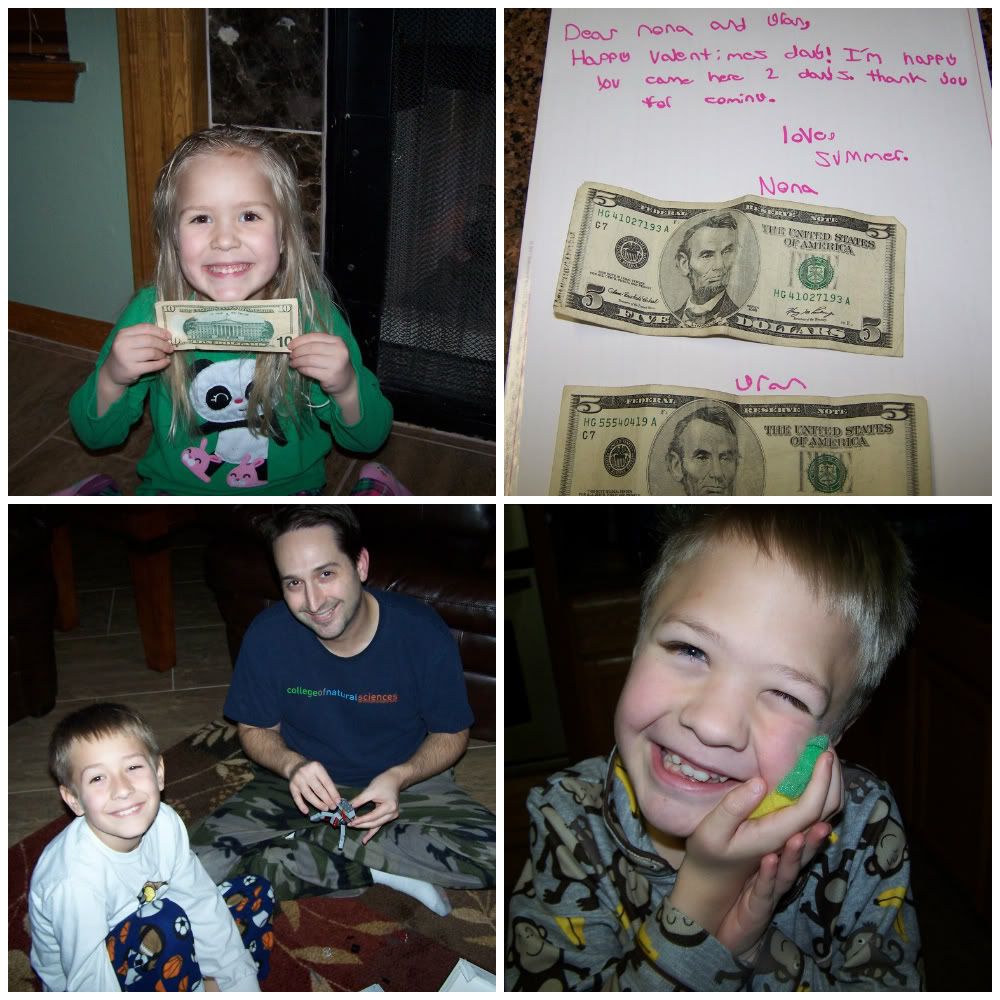 Happiness is a Valentine's Day that just kept going and going.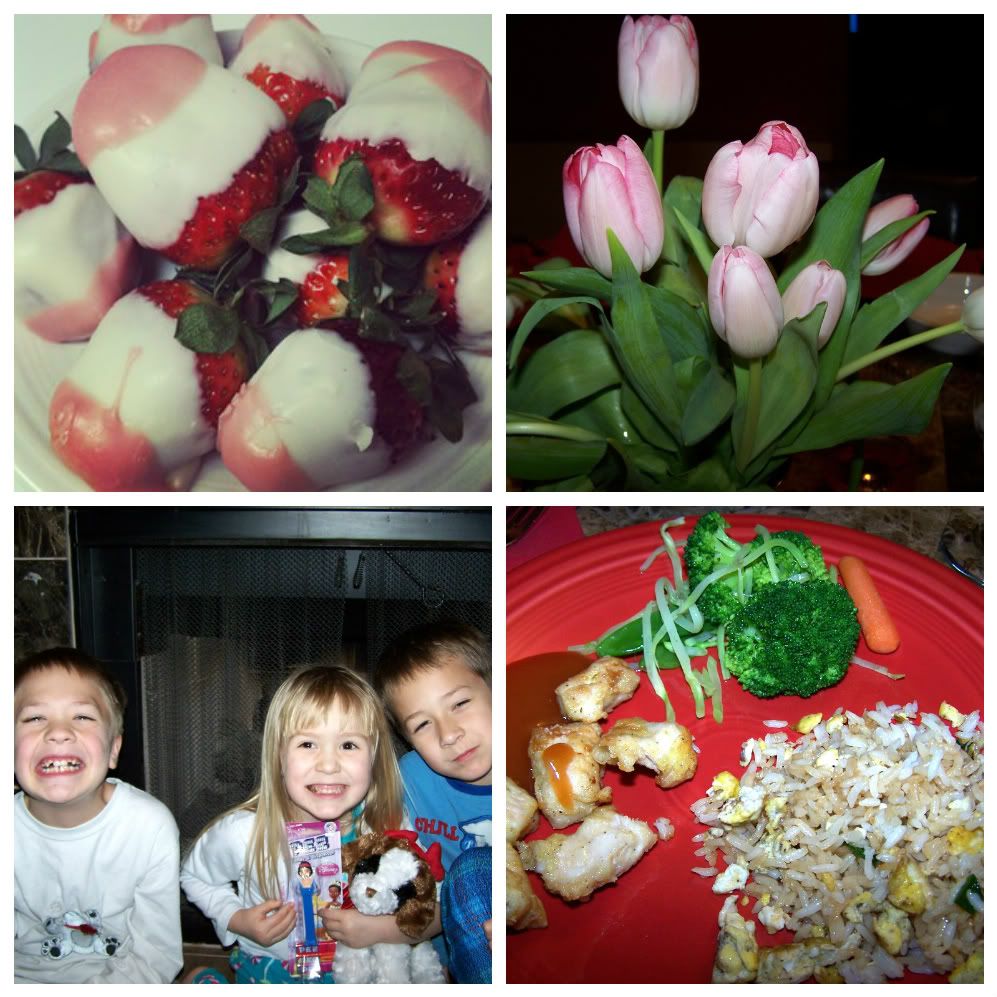 Happiness is being a mom.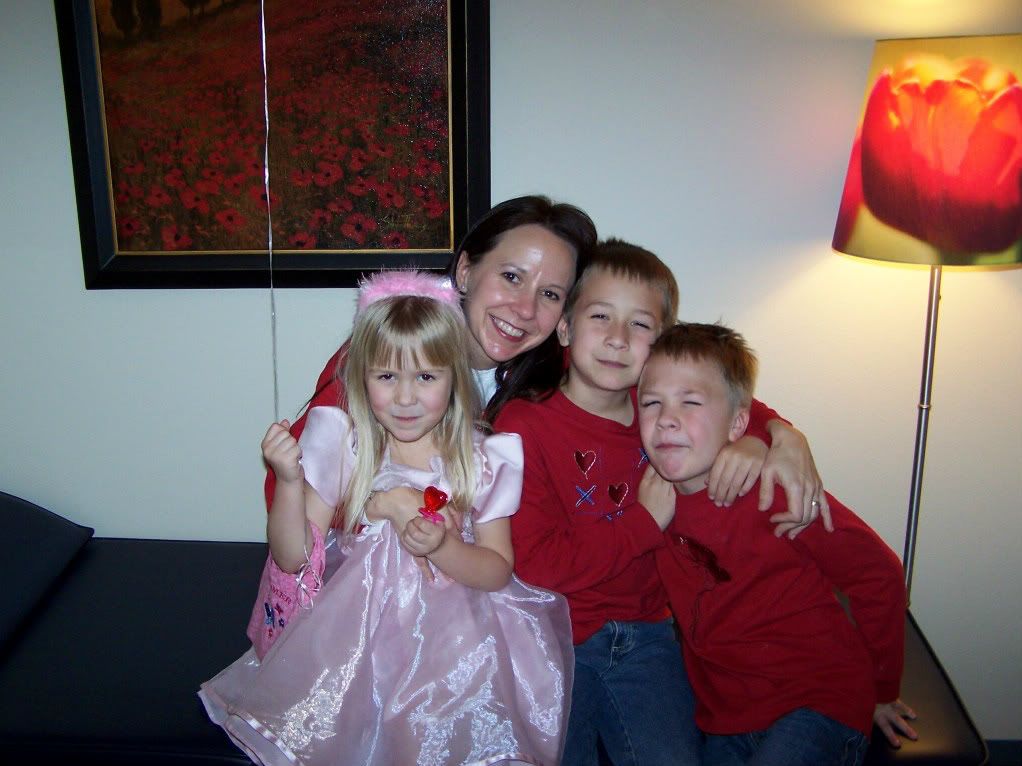 Happiness is having a papa who loves to humor his little girl.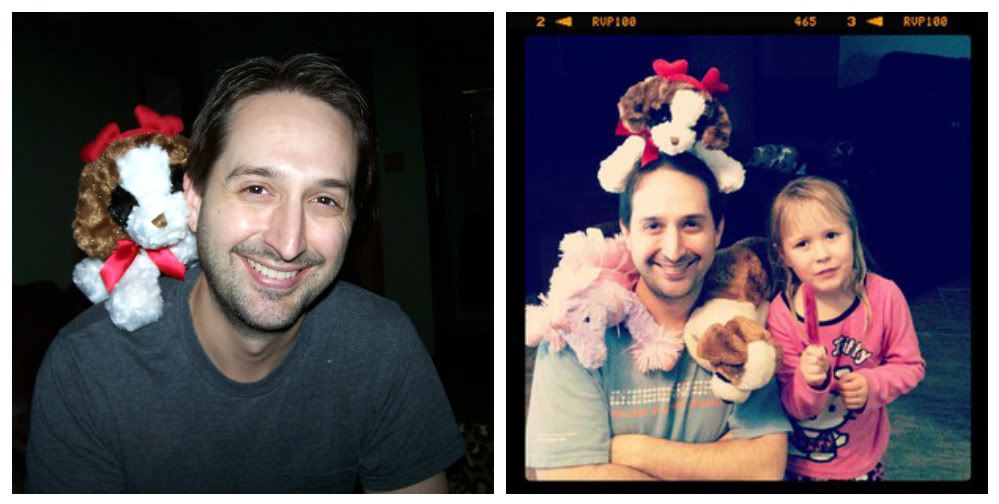 Happiness is pancakes.  We love pancakes, and they are just as good for dinner as they are for breakfast.  After a crazy afternoon of appointments yesterday, I did not know what to make for dinner.  Breakfast for dinner immediately came to mind.  Pancakes are always delicious, and deciding to make strawberry chocolate chip ones was the maybe the best decision that I made all day.  Make these pancakes for breakfast this weekend because they are sure to make your mouth very, very happy.
Strawberry Chocolate Chip Pancakes
Ingredients
3/4 cup milk
1 tablespoon vinegar
3 tablespoons butter
1 teaspoon vanilla
1 egg, slightly beaten
1/4 cup sugar
1 cup flour
1 teaspoon baking powder
1/2 teaspoon baking soda
1/4 teaspoon salt
Strawberries, diced
3/4 cups chocolate chips
Instructions
Preheat the griddle to 375.
Add the vinegar to the milk and set aside. This will create buttermilk. If you prefer to just use buttermilk, you can do that, too.
Add the butter to a large mixing bowl, and melt it in the microwave for about 30 seconds.
Remove it from the microwave, and add the egg and vanilla.
Slowly whisk in the buttermilk.
In a separate bowl, mix together the sugar, flour, baking powder, baking soda, and salt.
Add the flour mixture to the buttermilk mixture, and stir to combine.
Gently fold in the strawberries and chocolate chips.
Using a small ladle, add about 1/4 cup of the pancake mixture to the griddle, one scoop at a time. I usually cook about 6 at a time on my griddle. Cook for about 3-4 minutes, until it starts to bubble a little, and then flip. Cook on that side for about 2-3 minutes, and then move from the griddle to a plate.
Continue until all of the mixture has been used. This recipe makes about 10 medium-sized pancakes.
http://cookingformykids.com/2012/02/17/happiness-is-recipe-strawberry-chocolate-chip-pancakes/
Have a happy weekend!
I shared this recipe at Six Sisters' Stuff, Gingerbread, Dwell on Joy, Foodie Friday, Whipperberry, Sweet as Sugar Cookies, Rattlebridge Farm, 30 Days, Lady Bird Ln, Simply Sweet Home, Jennifer Cooks, Alli 'n Sons and Tidy Mom.