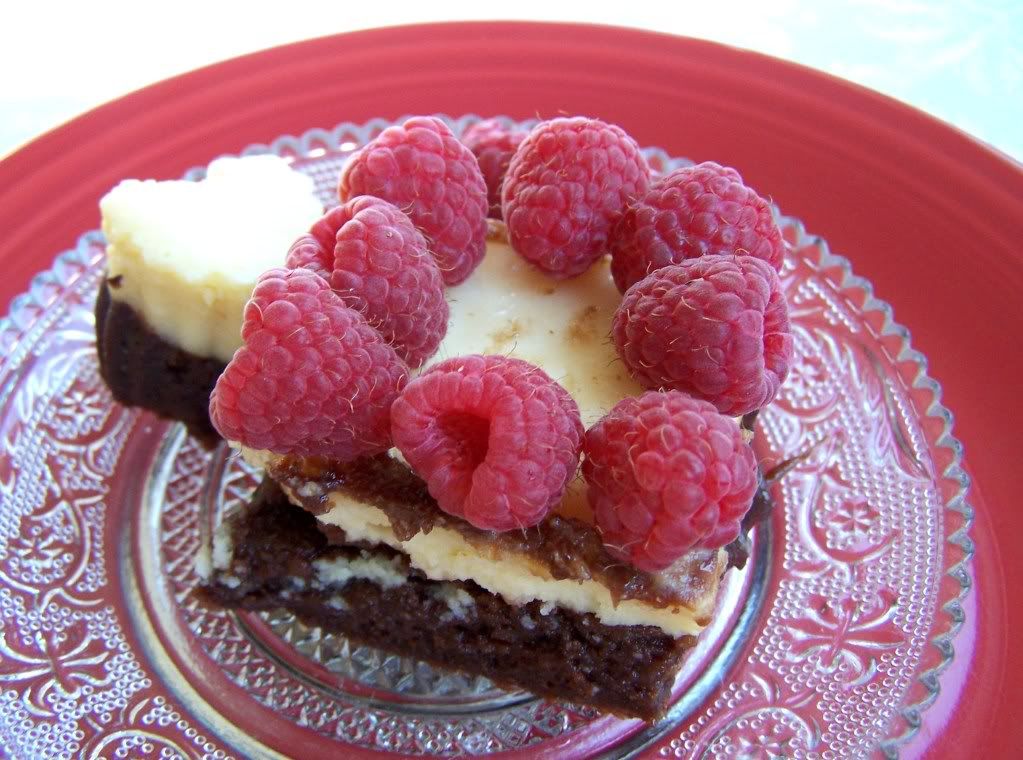 Happy Valentine's Day!
The cookies are made for the class.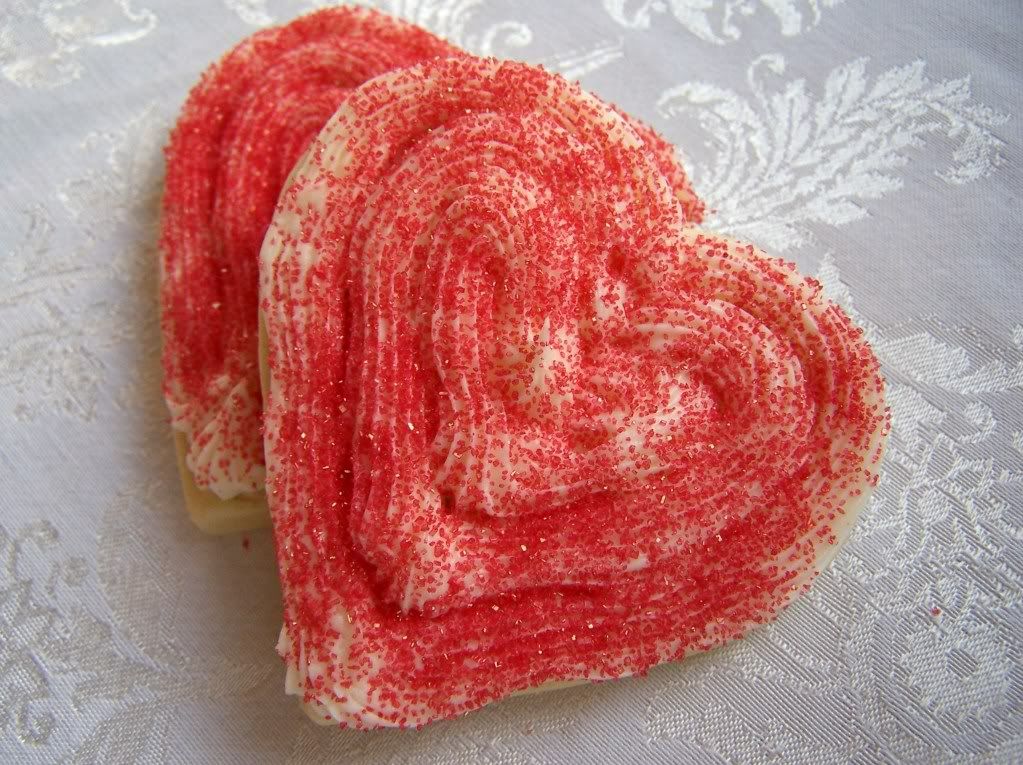 The cupcakes are boxed up to be delivered to the teachers.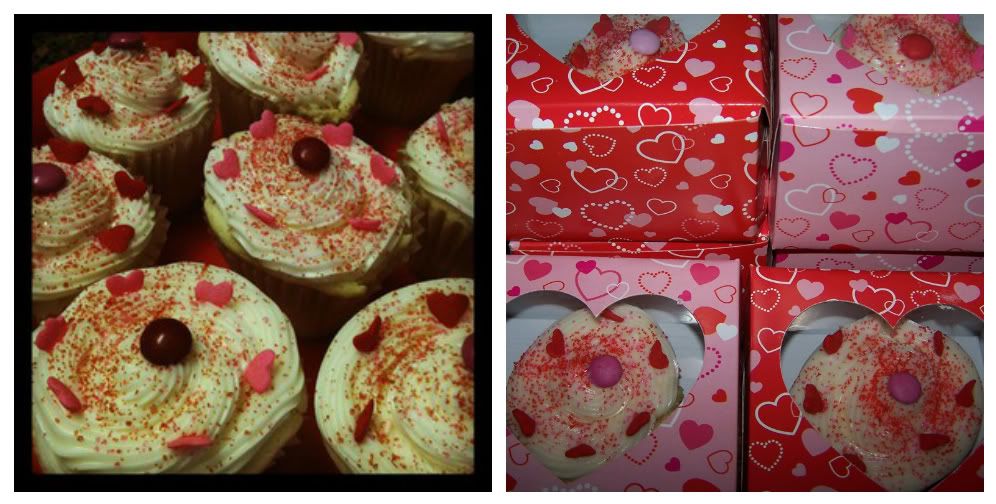 The cards are ready to be handed out to friends.
And, the littles are all dressed in red and white for the special day, with shirts courtesy of a very talented Nonna.
Summer and I have two lunches and two parties to attend today before we come home and make dinner for the family tonight.  I foresee myself chanting, "I think I can, I think I can, I think I can" all day long, reminding myself that the day is a marathon, not a sprint.
Thankfully, I do have a start on our dinner.  When I was having my bake-a-thon yesterday, I decided to go ahead and make dessert for tonight.  I was not sure how it would turn out because I had never made Cheesecake Brownies exactly like this.  But, I decided to give it a try, using this brownie recipe and this cheesecake recipe.  Instead of swirling it together, I wanted it to be two distinct layers.  Imagine my happiness when it actually turned out exactly like I had envisioned.   Happy love day to me!
Ingredients
For the Brownies
2/3 cup all-purpose flour
1/2 teaspoon salt
1/2 teaspoon baking powder
veg cooking spray
2 ounces unsweetened chocolate
4 ounces bittersweet or semisweet chocolate
10 tablespoons (1 stick plus 2 tablespoons) unsalted butter
1 1/4 cups sugar
2 teaspoons vanilla extract
3 large eggs
For the Cheesecake
1 package cream cheese
1 can sweetened condensed milk
1 teaspoon vanilla
Instructions
Preparing the Brownies

Preheat oven to 350.
Whisk flour, salt and baking powder in a small bowl; set aside.
Spray an 8-inch baking pan with cooking spray. Fit a sheet of foil in pan and up two sides, so you can use it as a handle to pull cooked brownies from pan.
Spray sheet with cooking spray.
Melt chocolates and butter in a medium bowl over a pan of simmering water.
Remove from heat; whisk in sugar and vanilla.
Whisk in eggs, one at a time, fully incorporating each one before adding the next. Continue to whisk until mixture is completely smooth and glossy.
Add dry ingredients, mix until just incorporated.

Preparing the Cheesecake

Mix together the cream cheese, sweetened condensed milk, and vanilla until smooth. Set aside.

Putting it All Together

Pour batter into prepared pan.
Pour the cheesecake mixture on top of the brownie batter.
Bake for 40-50 minutes.
Cool brownies in pan on a wire rack for five minutes.
Use handles to pull brownies from pan. Completely cool brownies on rack, at least three hours.
Cut into squares or use cookie cutter to make shapes.
http://cookingformykids.com/2012/02/14/happy-valentines-day-recipe-cheesecake-brownies/
Enjoy your day.  We plan to celebrate the day with our littles by having dinner at home, followed by these yummy little cheesecake brownies.  It sounds like a perfect night to me.
I shared this recipe at Something Swanky, 33 Shades of Green, 2 Maids, Blessed with Grace, Mandy's Recipe Box, Permanent Posies, Crazy for Crust, Nap Time Creations, Chef in Training and Skip the Housework.