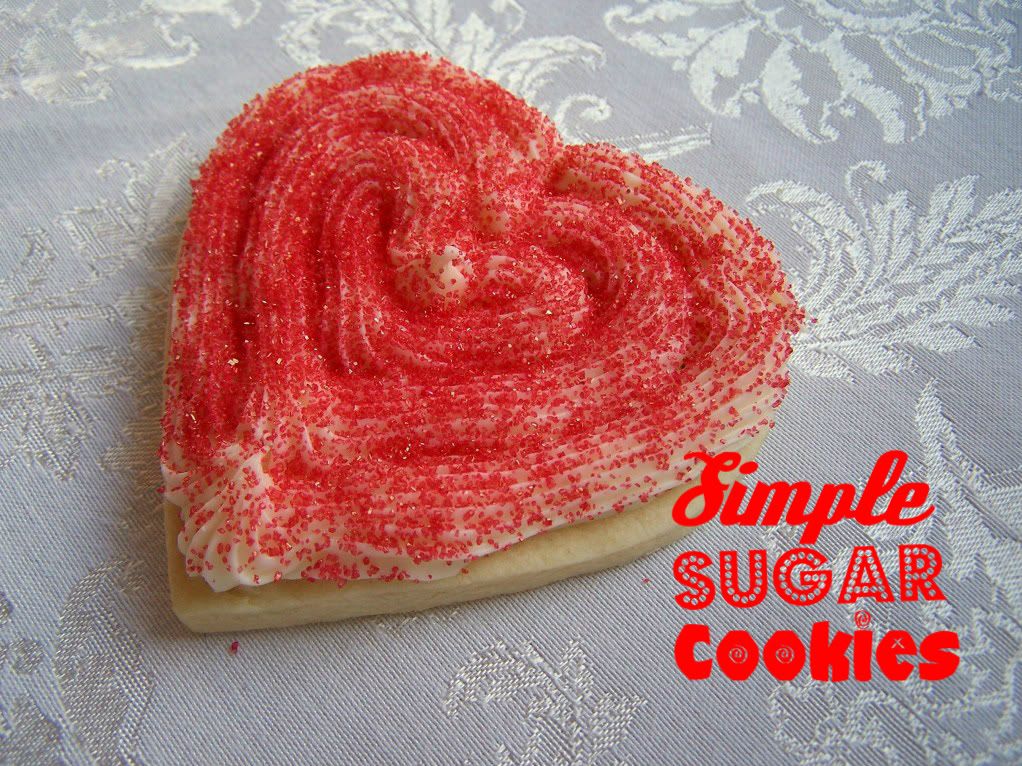 Summer and I baked all day.  We made cupcakes for the teachers, sugar cookies for Ethan's class party, and cheesecake brownies for our dinner tomorrow night.

As I was decorating the cookies, I was thinking about just how easy they are to make.  The dough does not have to be chilled, and as long as you generously flour the surface and the rolling pin, they roll out so nicely. Summer did all of the cutting, and they did not stick to the surface at all.
If you are still looking for something quick and easy for a class party, after-school snack, or even small dessert after a large celebration dinner, give these cookies a try.  They are simple and good, which equals perfect.
Nathan's Sugar Cookies, The Valentine's Edition
Ingredients
1 cup butter
1 egg
1 teaspoon vanilla
3 tablespoons heavy cream
3 cups flour
1 cup sugar
1 1/2 teaspoons baking powder
1/2 teaspoon salt
Instructions
Preheat oven to 400.
Prepare baking sheet by lining with parchment paper.
Add butter to mixer, and mix until whipped.
Slowly add the sugar, and mix until combined.
Add the cream, egg and vanilla.
In a separate bowl, mix together the flour, baking powder, and salt.
Slowly add the flour mixture, and mix until combined.
Lightly flour working surface.
Roll out cookie dough, cut out with shapes, and place onto baking sheet.
Bake for 8-10 minutes, depending on how thick you make the shapes.
Remove from oven and place on wire rack to cool.
Decorate with favorite frosting (I used cream cheese).
http://cookingformykids.com/2012/02/13/simple-is-good-recipe-nathans-sugar-cookies-the-valentines-edition/
Happy Valentine's Day Eve!